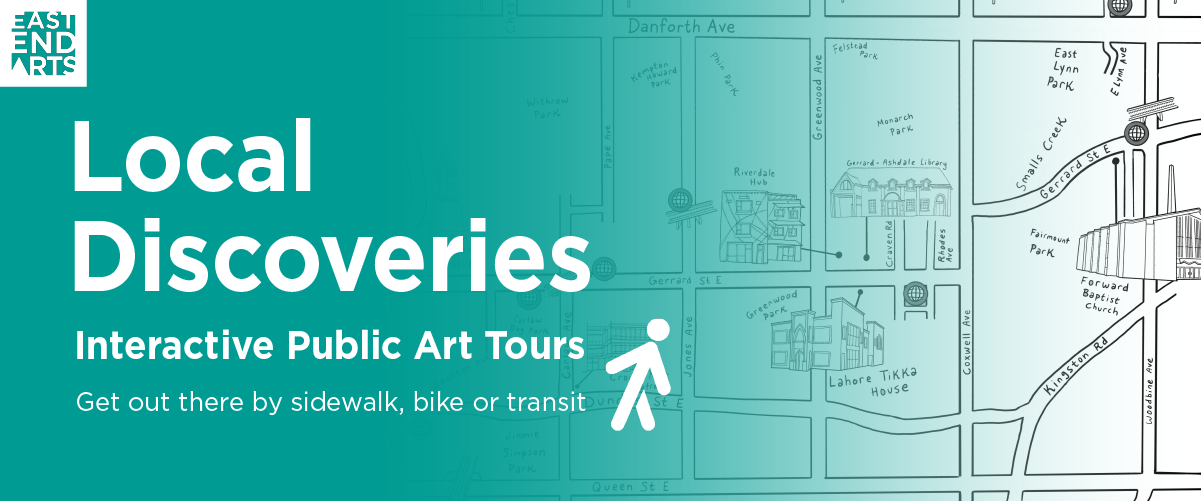 Local Discoveries, as part of ArtworxTO
September 22, 2021 – September 22, 2022
Three exciting routes through east Toronto!
FREE to participate, any time!
Interact using the Driftscape App
ABOUT LOCAL DISCOVERIES


In celebration of #ArtworxTO, Toronto's Year of Public Art, East End Arts is thrilled to present a series of walking, biking and transit tours to celebrate the vibrant street art in the east end neighbourhoods we love! These tours will explore public art and tasty eats along Danforth Ave, Queen Street East, and other areas throughout the east end. We know it's been hard to get out and be active for a lot of 2020 and 2021, and one of the things that has helped keep us happy and healthy has been enjoying the incredible variety of street art in east Toronto. We've put together these tours following some of our favourite "long walks" in the neighbourhood to help you get moving, and get inspired. We hope you'll discover some new local favourites! 
All three routes can be done on foot if, like us, you've learned to love long walks through the neighbourhood in these last couple years. Or, we invite you to hop on your bike or take the TTC along the route and jump ahead to explore! 
Local Discoveries is part of #ArtworxTO: Toronto's Year of Public Art 2021–2022 and a Signature Project of the City of Toronto's Cultural Hotspot.
WHERE TO START
To start, we ask you to download the Driftscape App on your mobile device (entirely free), so that you can enjoy some great videos that we've put together featuring artists who talk about their work! Next, simply pick the tour you'd like to take (three tours below), grab your smartphone (and maybe some headphones), and head to the first location on the tour to start and enjoy tons of public art in the great outdoors! Please know that you can also access these tours entirely from web browser by visiting the tour links below.
Note that we do have maps of each tour for sale, illustrated by Urban Geographer Daniel Rostsztain, and printed by local east end business, Secret Planet Print Shop, to help you locate all of the public art stops and have a beautiful piece of art that celebrates the local public art in our neighbourhoods! Learn more below "Additional Ways to Engage".
ACCESS THE TOURS
Tour #1 – Danforth Love


Starting at Broadview and Danforth and travelling east, on this route you'll discover work that celebrates our connections to one another, to our neighbours, and how unstoppable we are as a force for collective good. This route is a great excuse to check out the new Danforth Bike Lanes as part of #DestinationDanforth. Explore Tour #1

HERE

.



Tour #2 – Around the World
Taking our start at Danforth and Woodbine, this route sends us on a world tour through the east end. Along this route you'll find murals celebrating the awesome diversity of global cultures that find their home in east Toronto, and opportunities to contemplate the ways we are connected to the world beyond our own backyard. Explore Tour #2 HERE.

Tour #3 – Water Ways
Living close to the lake makes east enders particularly conscious of our relationship to water and waterways. All along Queen East, and down to Lake Ontario, explore murals that take on the theme of water and our relationship to the landscape where we find ourselves. Explore Tour #3 HERE.
LOCAL DISCOVERIES FOOD TOURS!
To complement each Public Art Tour, we are also thrilled to share a selection of local restaurants along each route curated by Howard Tam of Eat More Scarborough Food Tours! Why not make a day of it and go and enjoy some delicious food or beverages while you explore local public art?! Learn more about our Local Discoveries FOOD TOURS HERE! Or click the corresponding Food Tour below:
ARTSKOOL EDUCATION GUIDES!
Are you looking for ways to engage youth around these incredible public art tours? We invite you to download all three of our Local Discoveries ArtSkool Guides! ArtSkool Education Guides offer kids and kids at heart an additional fun way to engage with our public-facing programs, and learn something new! There are five editions in total, each complementing a different East End Arts program. Inside each guide you'll find fun activities for kids, interesting facts and history lessons, and so much more. Print off your guide, put on your running shoes, and go set off on an adventure with your family and friends to check out some cool public art in your neighbourhood! Download the Local Discoveries ArtSkool Guides below and print them off at home. Alternatively, you can find ArtSkool Guides available at the front desk of all east Toronto library branches for free!
LOCAL DISCOVERIES ILLUSTRATED MAPS!
To find your way along the Local Discoveries routes, we've commissioned the incredible Urban Geographer, Daniel Rostsztain, to create three BEAUTIFUL public art maps for each of our tours! You can purchase a map print from one of our favourite local print shops, Secret Planet Print Shop, to help guide you through the tours and to have a beautiful keep sake of the Year of Public Art in East Toronto. Purchase the maps by stopping by Secret Planet Print Shop in person, or by visiting their website HERE!
ACCESSIBILITY
Local Discoveries Tours are comprised of murals at street level that allow the viewer to engage on the sidewalk in whatever way they choose, by bicycle, or by transit. All of the artist videos found on the Driftscape App can also be found on our YouTube channel, and all of the videos include subtitles.
THANK YOU TO: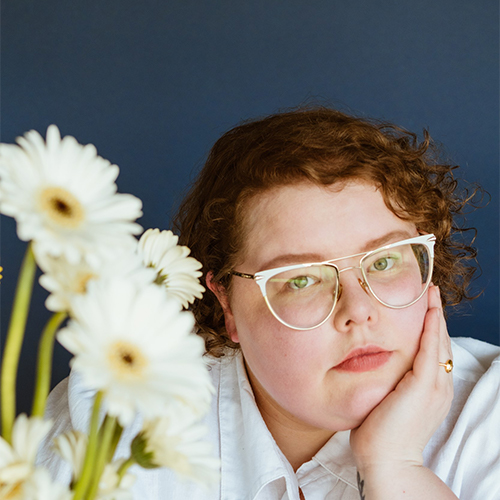 Cassandra Rudolph – Local Discoveries Videographer
Website | Instagram
Cassandra Rudolph is a Canadian-born producer, content strategist, photographer and filmmaker, focused on telling stories through colourful, emotional and cinematic photo essays and portraiture as well documentaries, music videos, and short films.
Twelve years into her creative career and she finds herself turning towards community building and visibility activism. In addition to her creative work, she founded [Working Title], a grassroots collective of Toronto photographers and filmmakers who collaborate on creative projects and work to improve the visibility of marginalized genders and bodies working with cameras.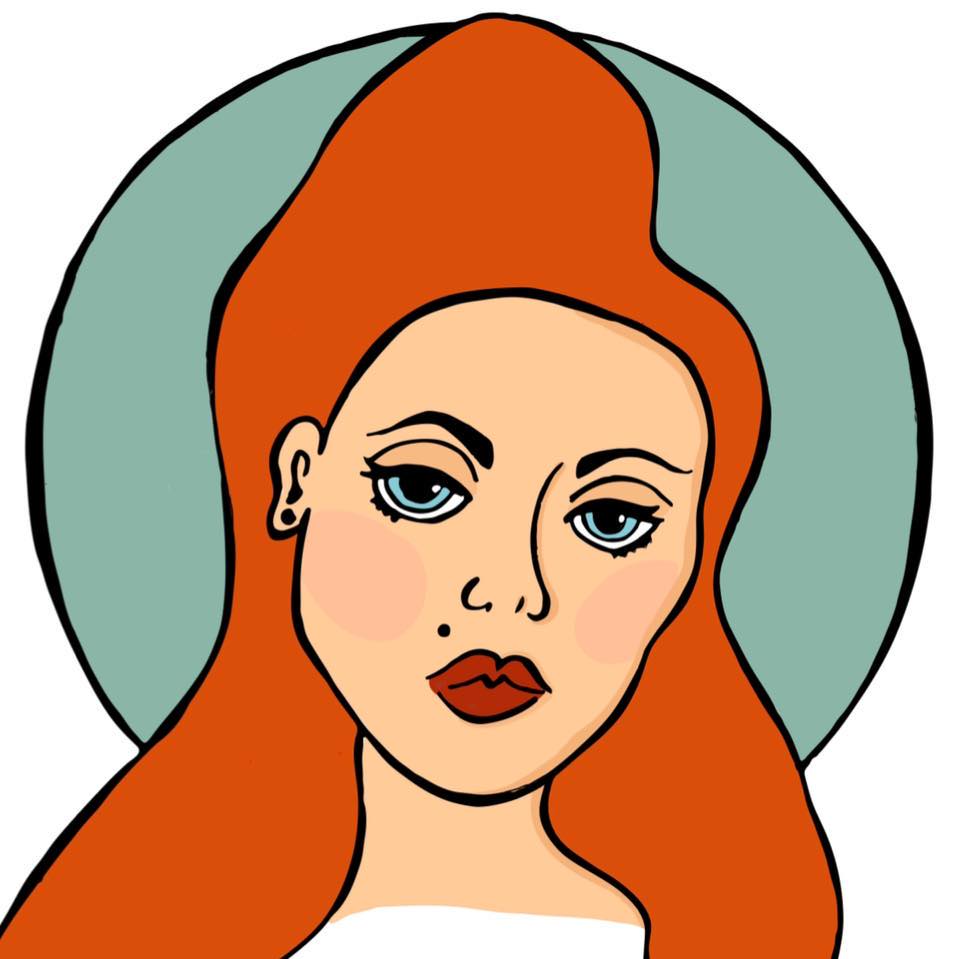 Chelsea Virginia – ArtSkool Illustrator & Graphic Designer
Website | Instagram
Chelsea Virginia is a visual and literary artist hailing from the shores of Lake Superior in Thunder Bay (Animiki-waajiw). Today she lives in Toronto (Tkaronto) as both an artist and arts administrator. She has always had a passion for capturing the world around her through stories, photos and art. Her work typically examines themes of feminism, environmental justice, and mental health. Perhaps an undercover skilled shower singer and tea connoisseur, Chelsea is more publicly a professional communicator, illustrator, graphic designer and digital marketer.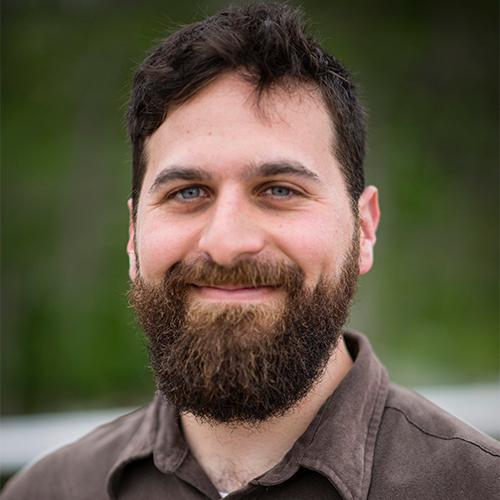 Daniel Rostsztain – Local Discoveries Map Illustrator
Website  |  Instagram
Daniel Rotsztain, the Urban Geographer, is an artist, writer, and cartographer based in Toronto, Dish with One Spoon. His work examines our relationships to the places we inhabit. As an admirer of public libraries, malls, and strip malls, his projects also seek to understand and support the diverse settings of the city's public life. As a geographer of European descent working in Turtle Island, he is committed to understanding and sharing the treaties and Wampum Belts that outline our roles and responsibilities toward this land and its people.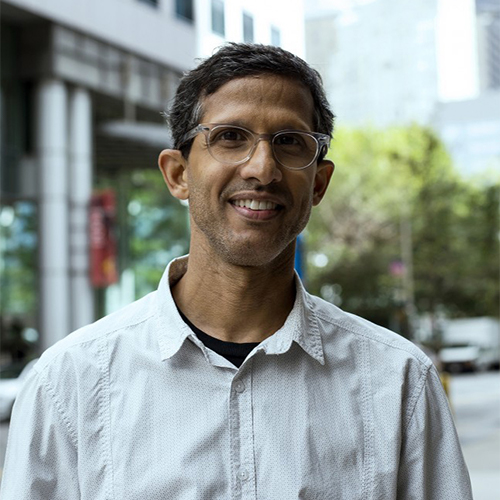 Errol Nazareth – Local Discoveries Voice Recording Artist
Twitter | Instagram 
Errol Nazareth is a highly respected music journalist and CBC Radio host. He's been playing professionally with words for over 20 years, and has written for The Toronto Sun and the alternative weeklies NOW Magazine and Eye Weekly.
Aside from co-producing and hosting Big City Small World every Saturday on CBC Radio 1 in Toronto, he's hosted national shows and guested on some of the network's most popular shows, including Sounds Like Canada, Definitely Not the Opera, and Writers and Company.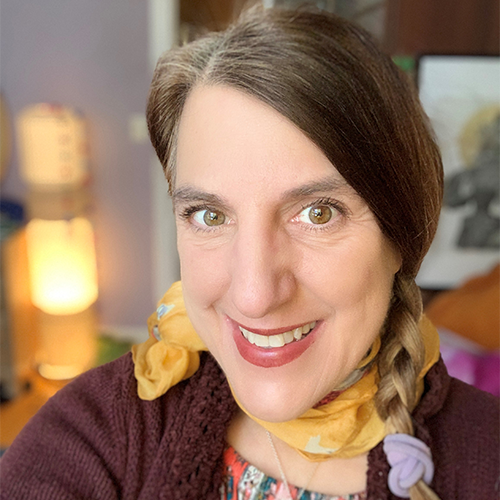 Marietta Fox – ArtSkool Content Educator & Curator

Marietta Fox is a Montreal-born educator with decades of cherished experiences not only in the classroom teaching but producing material for kids to explore in language, culture, art and the world around us! Her primary goal is to foster and develop a passion for learning new things and ignite imaginations.
Toronto is her home and playground and as well as working with kids, she has her hands in civic engagement, politics, community leadership and social activism. Marietta stays busy year round with her family, three grown sons all working in different shades of the Arts!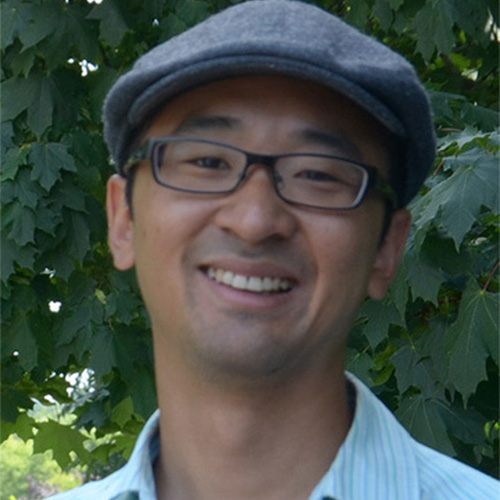 Howard Tam – Restaurant Curator for Local Discoveries Tours
Website | Instagram
Howard Tam is a dedicated and passionate Foodie and the founder of Eat More Scarborough Food Tours. Passionate about anything east of the DVP, he loves to explore neighbourhoods and restaurants all over Scarborough and the East End.
Howard has been running tours all around Scarborough for the last few years, by foot, by bike, by car and by bus. His interactive tours combine his passion for city building with food. Tours will pair eating with food stories & culture stories, such as the history of the food or the story of the food entrepreneur. Tour attendees will not just get a chance to try delicious food, but get a chance to meet some of the owners, learn about local neighbourhoods and discuss food related issues and topics.
An urban planner and strategic designer by day, Howard loves to explore restaurants in his spare time. Most weekends, you will find him either running another food tour or playing Strip Plaza Roulette – randomly picking spots in strip plazas to see what good food comes up.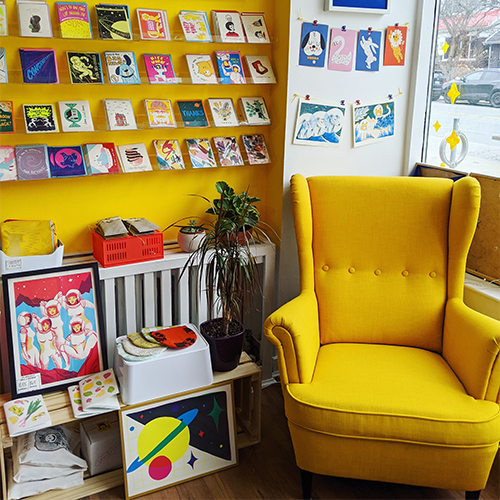 Secret Planet Print Shop – Printer & Seller of Local Discoveries Maps
Website | Instagram
Part screen printing studio, part artisan gift shop, Secret Planet Print Shop is a place for illustrator Jackie Lee to create and sell her work, but also for other local Toronto-based/Canadian artisans to showcase their goods in Toronto's East End. Secret Planet Print Shop focuses on artists that work in printmaking or other handmade mediums. They pride themselves on being many artisans' first stockist, and they try to encourage, educate and showcase rising Canadian talent as much as they can. In this way shopping at Secret Planet is an experience unlike any other, with their offerings changing each and every time you visit.
FUNDERS
Local Discoveries is part of #ArtworxTO: Toronto's Year of Public Art 2021–2022 and a Signature Project of the City of Toronto's Cultural Hotspot.
ABOUT CULTURAL HOTSPOT
The Cultural Hotspot shines a spotlight on arts, culture and community in Toronto's outside-the-core neighbourhoods through workshops, exhibits, activities, and experiences. This City of Toronto and partner-produced initiative features Signature Partnership Projects and SPARK Projects that and provide opportunities for community members to participate in the arts. Youth mentorship and employment is a component of Cultural Hotspot programming. Since its inception in 2014, the Cultural Hotspot has highlighted Scarborough, Etobicoke, North York, East York/East End and York. In 2022, the Cultural Hotspot moves to a hyperlocal model with a focus on Little Jamaica and the Golden Mile.