Donate to East End Arts Today!  
East End Arts provides support to emerging and established local artists, networks community and artistic interests, and creates new arts programming for people of all ages and backgrounds. Our arts hub serves the east end of Toronto, which includes neighbourhoods like Old East York, Danforth Village, The Beaches, East China Town and more!
There are three easy ways to help East End Arts grow and allow us to continue to engage local communities through the arts. Please make note of the specific instructions around donating online through Canada Helps, until we secure our own charitable registration number: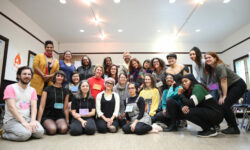 When you donate to East End Arts ...
You help to support local artists, as seen with our Creative Facilitation Camp (2018, 2019, 2020 and 2021), a two-day professional development camp that helped artists improve their facilitation skills in order to supplement their artistic practice teaching workshops.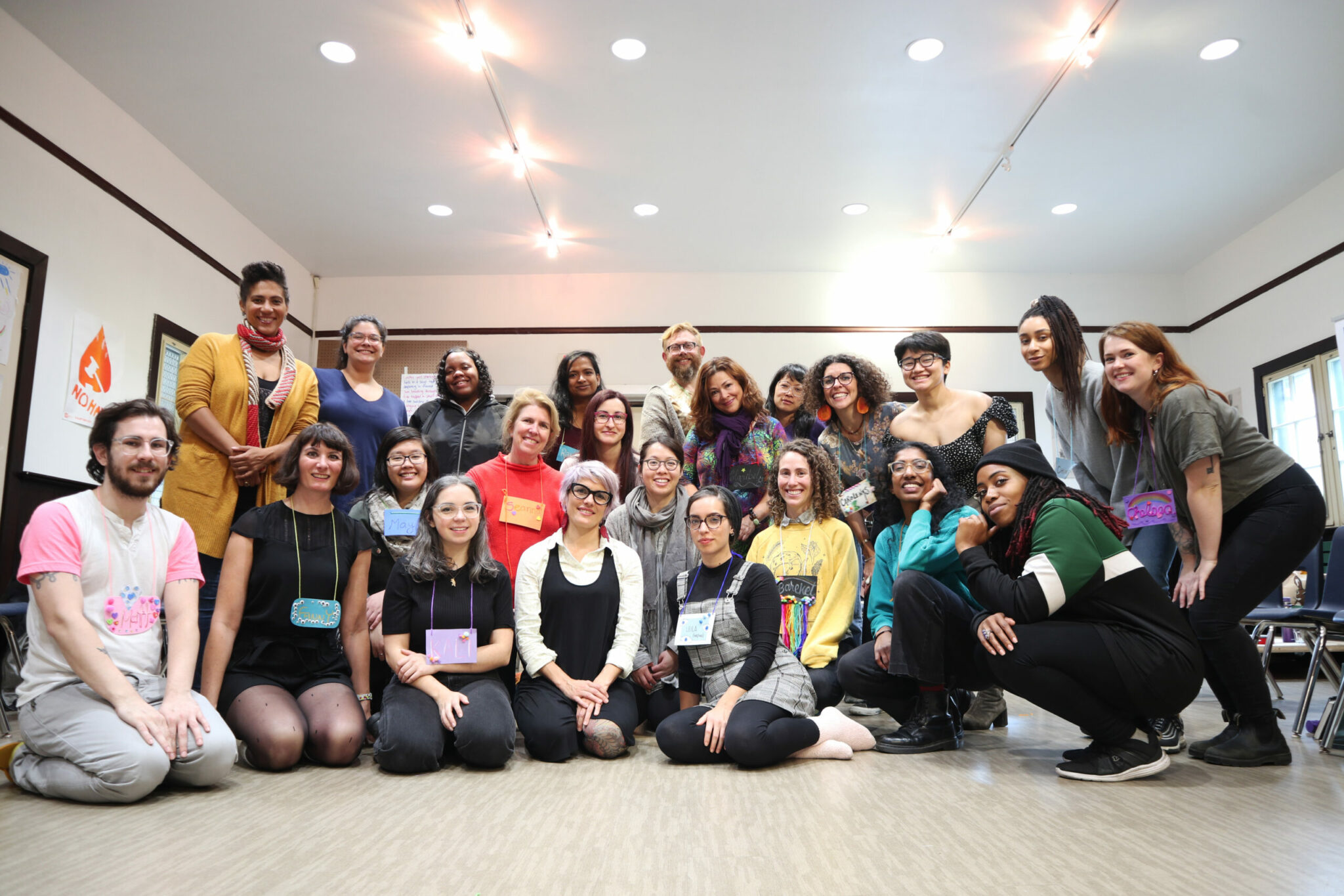 Here are some of the ways your donation helps East End Arts…
East End Arts Buddy
• Provides refreshments for our Youth Arts Council, because we know a hungry mind isn't a creative mind
• Buys a new art easel for our accessible, low-cost art workshops at St. Matthew's Clubhouse
• Pays for one community member to attend one of our arts making workshops at zero cost
East End Arts Friend
• Helps us recognize our event volunteers with refreshments and tokens of appreciation
• Covers the cost of an artist to attend our Creative Facilitation Camp to improve their facilitation skills
• Provides an honorarium to a community member who helps contribute to the creation of one of our programs
East End Arts Advocate
• Supports the cleaning and restoration costs of maintaining our east end street murals
• Helps us purchase art supplies for one of our multidisciplinary arts workshops at St. Matthew's Clubhouse
• Pays an artist to design one of our print promotional pieces
East End Arts Contributor
• Pays for an ASL translator to attend one of our events and workshops to ensure all community members can participate
• Allows an artist to prepare and lead a half day workshop or art experience
• Helps to buy respirators for our professional muralists and their participants to keep them safe
East End Arts Patron
• Pays an artist to prepare and lead a multi-week workshop or art experience
• Helps to provide new technology for East End Arts, including laptops, printers & projectors
• Supports a temporary art popup at a street festival or park in Toronto's east end
East End Arts Champion
• Pays for the creation, printing and distribution of the marketing materials for one of our events
 • Allows an intern to join the East End Arts team during the summer
• Helps pay for local musicians and musical groups to perform at our street festivals and events
All donations over $20.00 will receive a charitable tax receipt.
To see a list of our past donors, click here.
We thank you for supporting East End Arts. Together, we can enhance the communities of east Toronto with the transformative power of the arts!