Find The Love is our newest mural in Toronto's east end on Danforth Avenue!
Talented artist Bareket Kezwer worked with East End Arts, alongside The Danny BIA, and the Outdoor Mural & Street Art Program with the city of Toronto, to create a new mural for the east Toronto community. Located on the side of Hollandaise Diner (2231 Danforth Ave), this colourful mural adds colour and life to the neighbourhood!
"With this mural I wanted to celebrate and amplify the pride residents have in the neighbourhood. The vibrant colours and positive message are intended to uplift people and add joy to their day," – Bareket Kezwer.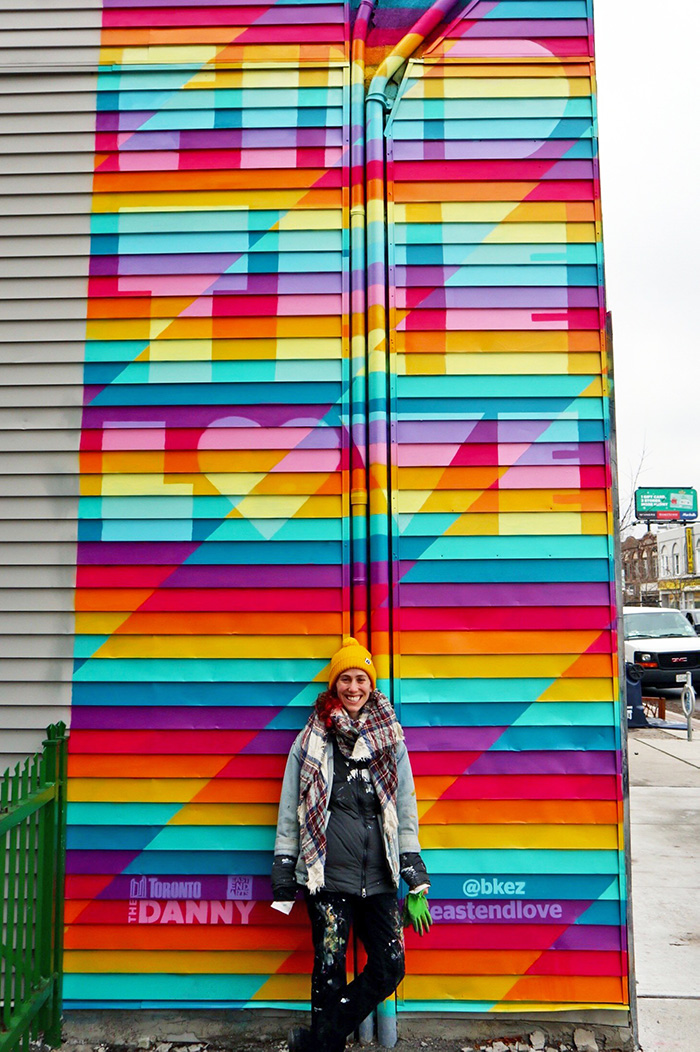 The Find The Love Mural was completed in November of 2018, and is a colourful and welcome addition to the East Danforth neighbourhood! A very big thank you to Bareket for creating this beautiful piece of public art!
ABOUT THE ARTIST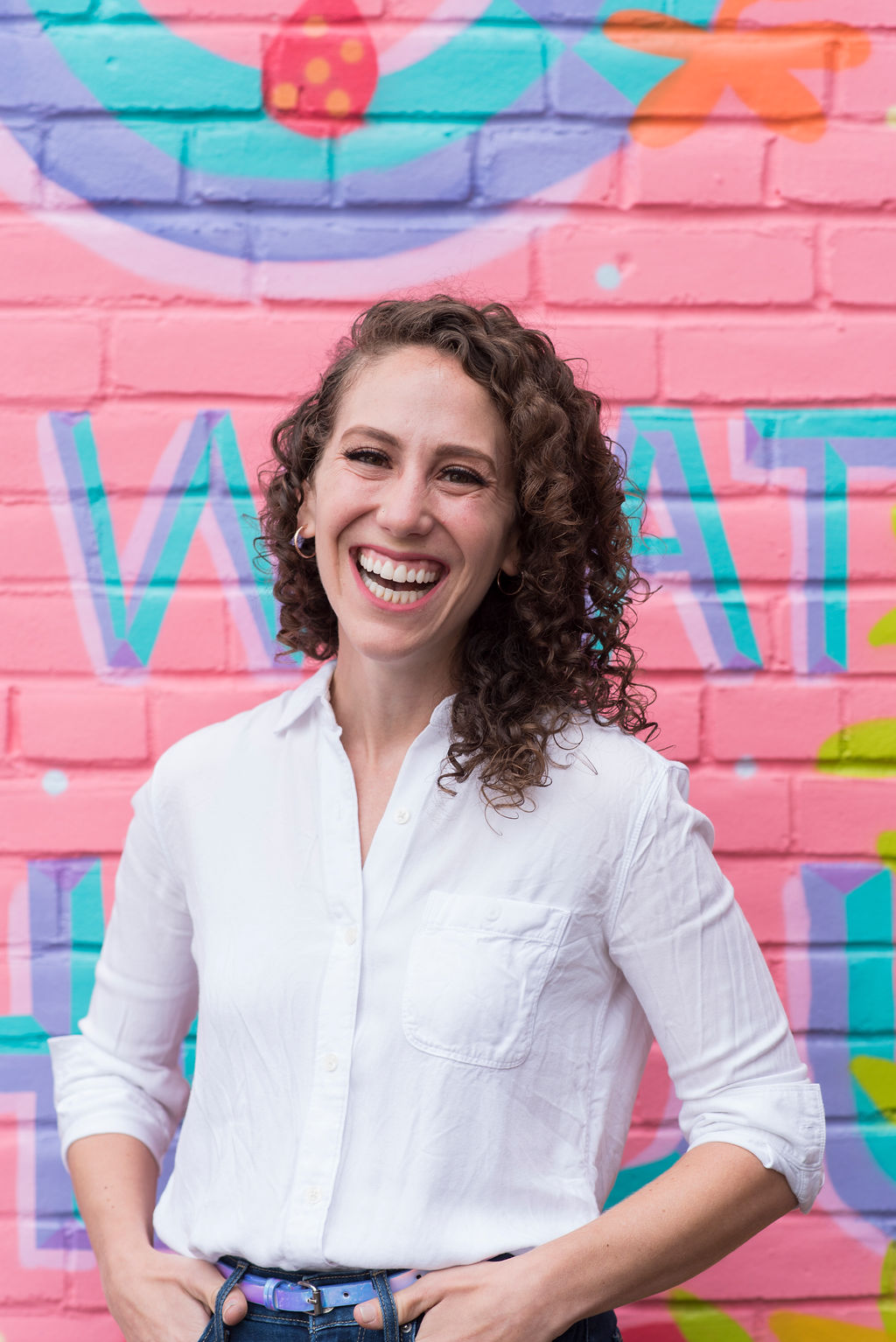 Bareket Kezwer is a Toronto-based visual artist, muralist, curator, and eternal optimist. Her work is motivated by a desire to spread joy, cultivate gratitude, and foster new social connections. She is passionate about creating art that both aesthetically and psychologically brightens the streets and works to build a community around positive living. This is what inspired her ongoing SMILE project; since 2007 she has created SMILE artworks all over the world.
Her belief that public art is a powerful tool for building community drives her practice. She is the founder and creative director of Womxn Paint, an annual street art jam that has produced 44 murals celebrating the strength and diversity of womxn.
Over the last six years, she has created custom large-scale artworks for clients including The New Yorker, Tourism Canada, StART, the City of Mississauga, the Consulate General of the Federal Republic of Germany in Toronto, the STEPS Initiative, Arts Etobicoke, East End Arts, Facebook Canada, Airbnb Canada and private clients.