We're bringing ArtMEETS back for its sixth year! There are eight workshops in total, and registration for all workshops will open on June 19th, 2023. Scroll down to learn more, and join us at St. Matthew's Clubhouse!
ArtMEETS 2023 Summer Edition
Saturdays from July 8th to August 26th, 2023
Time: 1-4 pm each Saturday
St. Matthew's Clubhouse, 450 Broadview Avenue
Cost: PWYC | REGISTER BELOW BY CLICKING ON WORKSHOP

Back by popular demand! East End Arts is thrilled to announce that ArtMEETS is back at St. Matthew's Clubhouse this summer for its sixth year! Led by talented, engaging, and supportive artist facilitators, each ArtMEETS workshop is an opportunity for adults to learn a new art skill, meet new people, and let your creative side shine! This year's workshops present a fun lineup of artistic disciplines, from textile dyeing, to acrylic painting, to paper making, and are all PWYC (Pay What You Can)! Workshops run on Saturday afternoons in July and August (eight workshops total) from 1-4pm. We are accepting a maximum of 22 participants per workshop, so register early for those that interest you!
COST & REFUNDS
Each ArtMEETS workshop will cost $10-$50 per person to attend (on a sliding scale of Pay What You Can). Payment is to be made online at the time of registration, which will be done via Eventbrite. Payments through Eventbrite can be made with any major credit card, or through PayPal. If you are unable to pay online, we also accept cash or cheque, which is to be paid before the day of your workshop. If you need to pay with cash or cheque, or you would like assistance through the payment process, please contact East End Arts at info@eastendarts.ca.
If you are not able to attend an ArtMEETS workshop that you've registered for, specifically if you are feeling unwell, please let us know as soon as possible and we will be happy to issue you a refund, or offer you a spot at an upcoming ArtMEETS workshop, if and where possible. You may also feel free to transfer your ticket to a friend! If you're transferring your spot to another person, be sure to email them your ticket or hand it to them personally, and let East End Arts know in advance.
PLEASE NOTE: If you require financial assistance, please contact EEA's Operations Coordinator, Tyler, at tyler@eastendarts.ca. Nobody will be denied participation due to lack of funds, but please note that there will be high demand to participate in this program, so if you require financial assistance, please reach out early!
REGISTRATION
Registration for our 2023 Summer ArtMEETS workshops will open on Monday June 19th, 2023. Capacity for each workshop is 22 participants, so register early!
To register for an upcoming ArtMEETS workshop, please click on the individual workshop that you are interested in attending below!
ArtMEETS 2023 WORKSHOPS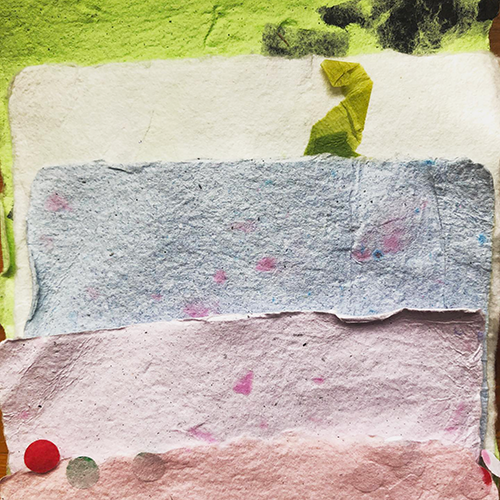 ArtMEETS: Paper Making!
Facilitator: Heidi Breier
Saturday July 8th, 2023 | 1-4pm
PWYC, $10-$50
Join in for a paper powered workshop!
Join instructor Heidi Breier to learn the history of papermaking, the science behind forming paper, and what makes recycled paper an environmentally friendly material! Participants will be guided through the steps to make their own 4 x 5 sheets of paper, and will leave with as much paper as they are able to make in a three-hour workshop (usually 10 – 20 sheets), which they will dry at home.
Learn more here & register here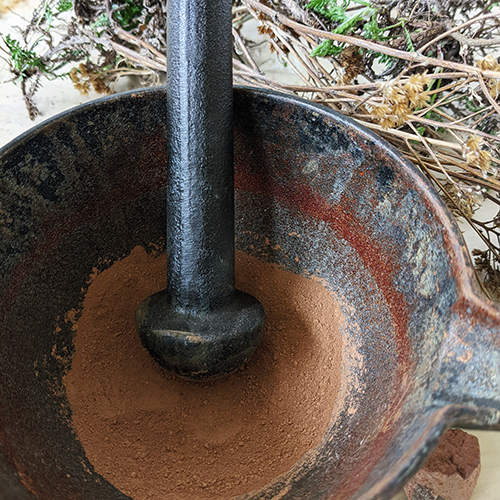 ArtMEETS: Natural Dyeing!
Facilitator: Kiran Gill
Saturday July 15th, 2023 | 1-4pm
PWYC $10-$50
Painting with soya milk and natural dyes!
Learn how to make paint suitable for printing on textiles using dye extracts, earth pigments and
soya milk! Participants will be walked through the fundamentals of natural dyes and earth
pigments, as well as options for natural materials that can be used to create dyes such as onion
skins, leaves, tree bark, roots, seeds, resins, charcoal, and soil.
Learn more here & register here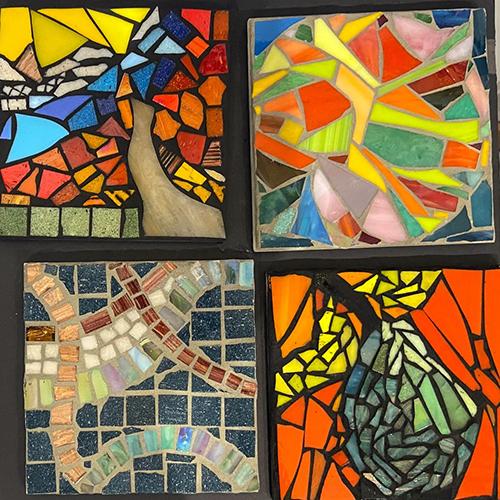 ArtMEETS: Introduction to Mosaics!
Facilitator: Angele Blasutti
Saturday July 22nd, 2023 | 1-4pm
PWYC $10-$50
Learn how to make your own mosaic piece of art!
Join in for this fun introductory class where the basic techniques for creating a mosaic will be taught. A brief overview of the artform and some of the common lingo will be introduced before discussing some mosaic design elements, and demonstrating how to use the tools. A wide selection of materials will be provided to create your mosaic, which will be adhered using the "groutless" method for you to take home your completed 6" X 6" or 5" X 7" work of art!
Learn more here & register here

ArtMEETS: Abstract Acrylics!
Facilitator: Ghazaleh Rastgar
Saturday July 29th, 2023 | 1-4pm
PWYC $10-$50
Come and play with acrylic paints!
Join Hazaraza for a fun Beginner's Acrylic Painting workshop! This class will be a free-play workshop to introduce acrylic paint, to learn which brushes create which results, and to understand what colours work together, and what wet on wet paint will do. All participants will leave with a colourful, fun abstract painting to take home. This workshop will be tactile and relaxing without the pressure of painting a precise object!
Learn more here & register here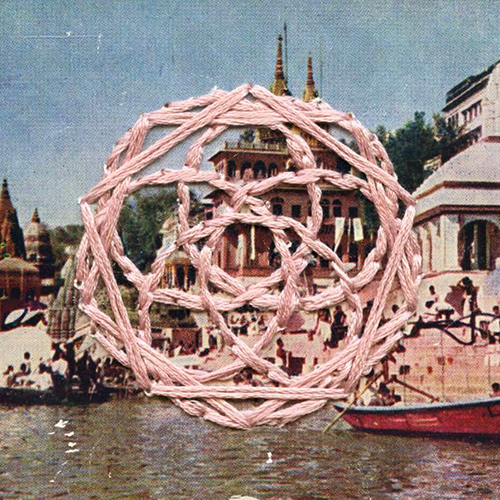 ArtMEETS: Geometric Embroidery!
Facilitator: Leila Fatemi
Saturday August 5th, 2023 | 1-4pm
PWYC, $10-$50
Explore the world of Islamic Geometry!
This workshop offers participants an immersive introduction to the practical art, history, and philosophy of sacred and Islamic geometry. Using embroidery thread, paper, and patterns, participants will be guided through the creation of geometric art on paper, surrendering to the meditative application of weaving. Blank paper will be provided, but participants are also encouraged to bring in photos, paintings, or other paper works should they want to experiment with the process further!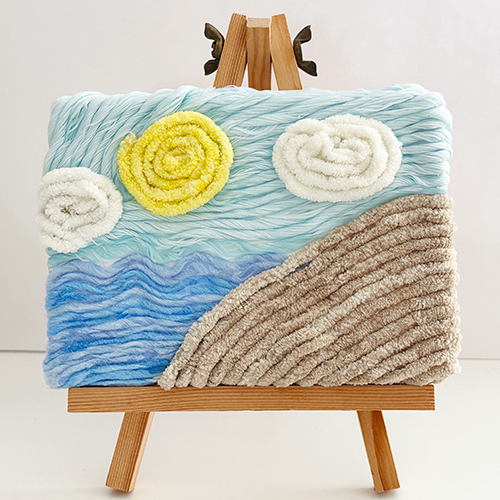 ArtMEETS: Landscape Yarn Painting!
Facilitator: Sabbie Narwal
Saturday August 12th, 2023 | 1-4pm
PWYC, $10-$50
Try Tactile Landscape Painting! Yarn on Canvas
Join artist Sabbie Narwal for the art of painting with yarn to create natural landscapes on canvas. Tactile yarn art is both an accessible art form and a therapeutic one. Participants can easily create beautiful, vibrant finished artworks without any prior artistic experience—if one can cut string and apply glue, they can paint with yarn! This workshop will have participants walking away relaxed, and with a beautiful, finished tactile art piece that resonates with them.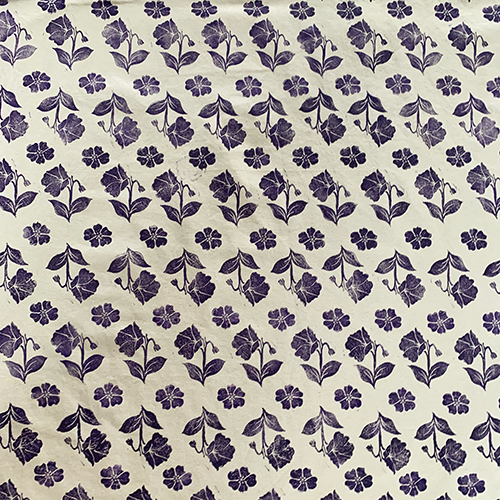 ArtMEETS: Block Printing on Fabric!
Facilitator: Sarah Aranha
Saturday August 19th, 2023 | 1-4pm
PWYC, $10-$50
Make your own block patterns on fabric!
Join Sarah's workshop to explore elements of pattern design, such as positive and negative space, symmetry, and scale while designing your own beautiful tea towel. You'll learn the basics of block printing, including designing and carving your blocks, setting up your printing area, and printing your pattern onto cotton fabric. You will also take home the linoleum blocks that you designed and carved, so you can continue to experiment with block printing on your own at home!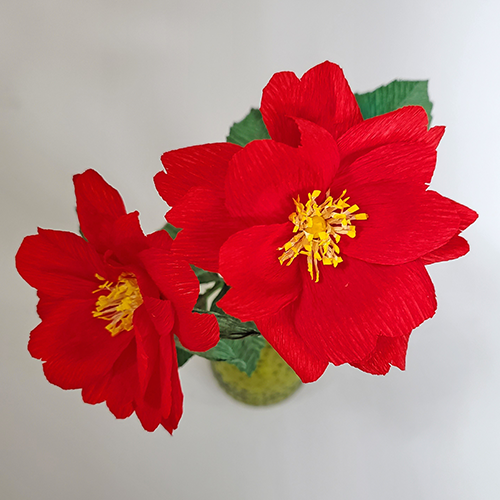 ArtMEETS: Paper Rose Making!
Facilitator: Nancy Lalicon
Saturday August 26th, 2023 | 1-4pm
PWYC $10-$50
Make a beautiful realistic paper rose!
During Nancy's workshop participants will make a wild rose branch with 2-3 crepe paper flowers with an option to make one bud and a few leaves. Participants will choose a colour from a selection of crepe papers and have an opportunity to use various mediums to add colour to the petals. They will also bring home enough paper to continue to make 2-3 more flowers and buds. No experience is necessary and all are welcome! Come and surprise yourself by seeing how beautiful paper flowers can be.
DIRECTIONS & PARKING
You can still commute via the TTC subway to Broadview TTC Station (the station remains open), and you may choose to walk south down from Broadview to our Clubhouse, (it's about a 15 minute walk). You may also uber or bike down as well;
If you are travelling east, you can get off at Castlefrank TTC Station and take the 506C streetcar south, which will eventually drop you off at Gerrard St. East/Broadview Ave. (and then it's a quick 3-minute walk up to our Clubhouse) (*please note that Castlefrank is NOT an accessible station);
If you are travelling east, you can transfer to get off at the College TTC Station on Line 1, and take the 506 College streetcar eastbound, which will drop you off at Gerrard St. East/Broadview Ave. (and then it's a quick 3-minute walk up to our Clubhouse);
If you are travelling west, you can get off at Pape TTC Station, then board the 72A Pape bus southbound from Pape Station. Get off at Gerrard Street East and then board the 506 westbound route. Get off at Broadview Avenue;
If you choose to drive, please note that there will be no on-street parking between Danforth Avenue and Gerrard Street East, and there is no public parking at St. Matthew's Clubhouse. You may choose to park on one of the surrounding residential streets. There is also paid parking lots at Bridgepoint Hospital (down the street from us);
There are bike rings out front of our building to accommodate your bike if you choose to cycle to the Clubhouse;
Explore more TTC routes and ways that you can facilitate an easier journey to our Clubhouse by visiting HERE.
HEALTH & SAFETY
Participant & staff safety are of utmost importance to East End Arts and will be a priority during the program! Please note the following:
If you are feeling unwell, we ask that you please postpone your visit to our Clubhouse, and let us know about your absence as soon as you're able.
Masks are not mandatory inside our Clubhouse, however we continue to operate a mask-friendly space, and we welcome all visitors, employees and volunteers to wear them.
We continue to ask all of our participants and visitors to practice social distancing, when and where possible.
Enhanced cleaning routines remain in place in our Clubhouse.
Hand sanitizer and disposable masks will be available on site for anyone who needs them.
We have a fully accessible, gender-neutral bathroom on site.