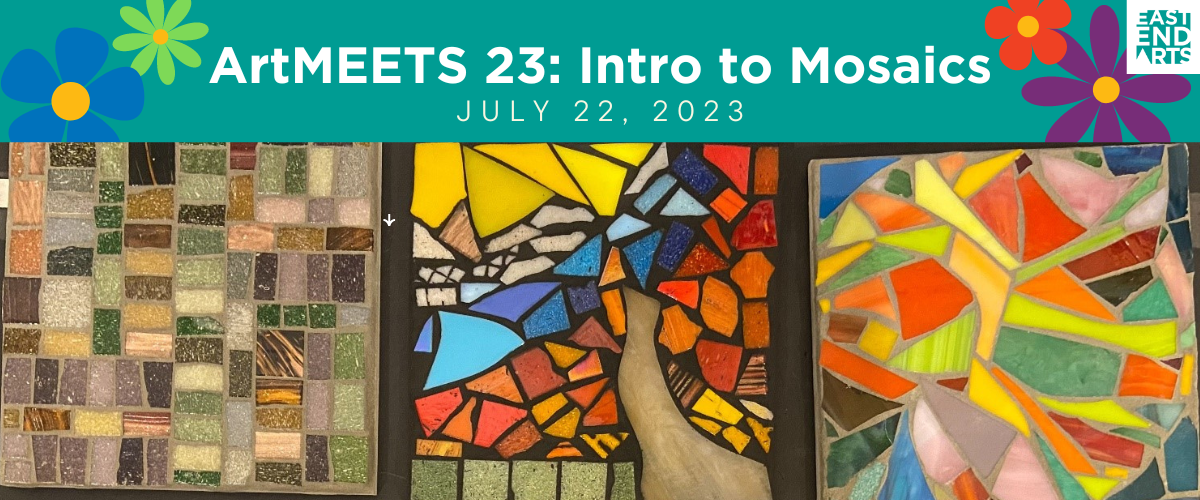 ArtMEETS 23: Mosaics as an Artform
Facilitator: Angele Blasutti
Saturday July 22nd, 2023 | 1-4pm
St. Matthew's Clubhouse | 450 Broadview Avenue
Cost: PWYC, $10-$50 | Register on Eventbrite (please note there is a waitlist)

ABOUT THE WORKSHOP
Learn how to make your own mosaic piece of art!
Join in for this fun introductory class where the basic techniques for creating a mosaic will be taught. A brief overview of the artform and some of the common lingo will be introduced before discussing some mosaic design elements, and demonstrating how to use the tools. As the student, you will then spend a short period drawing out or transferring your design onto the base before "painting" a design with glass pieces. A wide selection of materials will be provided to create your mosaic, which will be adhered using the "groutless" method. For the purpose of this one-day workshop, thin set mortar will be used as the adhesive instead of the common glue and grout process. This will permit you to take home your completed 6" X 6" or 5" X 7" work of art!
ABOUT THE FACILITATOR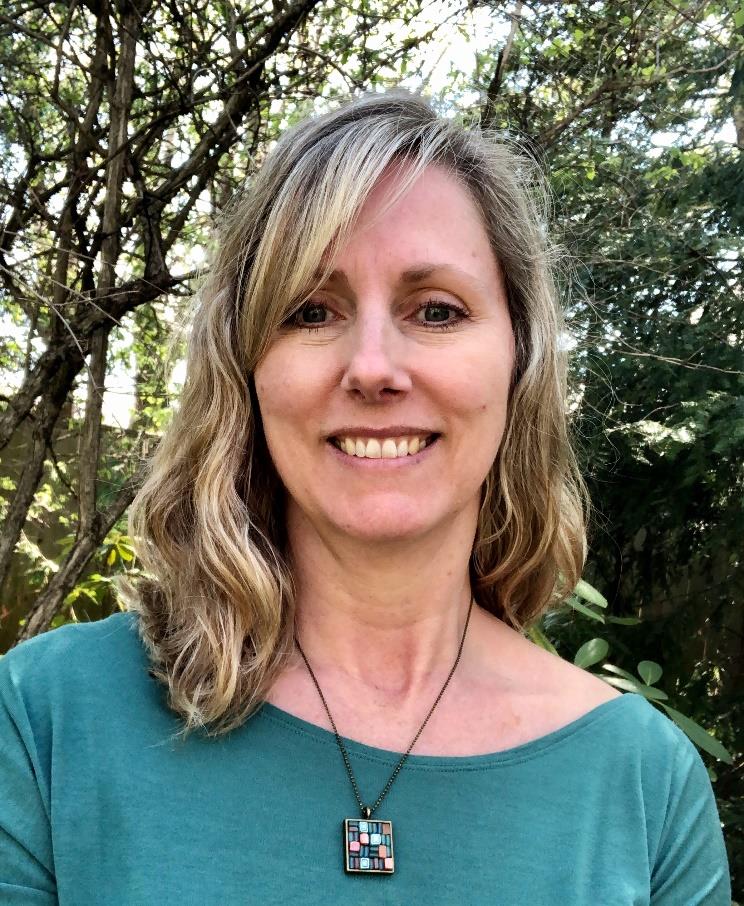 Website | Instagram | Facebook
Art and creativity have been part of Angèle's life for as long as she can remember. Born and raised as a francophone in Sudbury, a northern Ontario mining community, Angèle was influenced by her parent's creative sign-making business but she was also curious about the city's environmental legacy. After
pursuing a career in the environmental field, she discovered her love for mosaic art. The tactile nature and versatility of the materials used in mosaics are some of the attributes that Angèle loves about the artform. Over the last 14 years her style has evolved from utilitarian decorative pieces to contemporary fine art.
Much of her work incorporates natural and/or re-purposed elements and focuses on an environmental message, making her pieces unique and thought-provoking. Many of these mosaics have been exhibited in various juried shows. In 2020, Angèle, and a group of like-minded mosaic artists, launched the group Ontario Mosaic Artists, which is currently planning its third group exhibition. To further share her passion for the medium and to widen the circle of mosaic art lovers, Angèle has also been offering diverse workshops over the last few years.
COST
Each ArtMEETS workshop will cost $10-$50 per person to attend (on a sliding scale of Pay What You Can). Payment is to be made online at the time of registration, which will be done via Eventbrite. Payments through Eventbrite can be made with any major credit card, or through PayPal. If you are unable to pay online, we also accept cash or cheque, which is to be paid before the day of your workshop. If you need to pay with cash or cheque, or you would like assistance through the payment process, please contact East End Arts at info@eastendarts.ca.
If you are not able to attend an ArtMEETS workshop that you've registered for, specifically if you are feeling unwell, please let us know as soon as possible and we will be happy to issue you a refund, or offer you a spot at an upcoming ArtMEETS workshop, if and where possible. You may also feel free to transfer your ticket to a friend! If you're transferring your spot to another person, be sure to email them your ticket or hand it to them personally, and let East End Arts know in advance.
PLEASE NOTE: If you require financial assistance, please contact EEA's Operations Coordinator Tyler, at tyler@eastendarts.ca. Nobody will be denied participation due to lack of funds, but please note that there will be high demand to participate in this program, so if you require financial assistance, please reach out early!
DIRECTIONS & PARKING