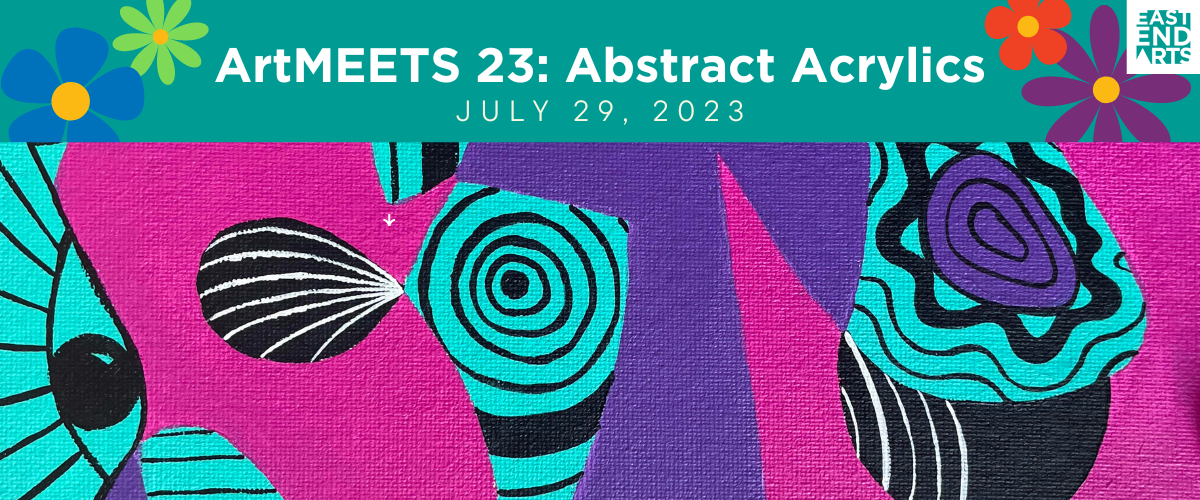 ArtMEETS: Abstract Acrylics!
Facilitator: Ghazaleh Rastgar
Saturday July 29th, 2023 | 1-4pm
St. Matthew's Clubhouse | 450 Broadview Avenue
Cost: PWYC, $10-$50 | Register on Eventbrite

ABOUT THE WORKSHOP
Come and play with acrylic paints!
Join Hazaraza for a fun Beginner's Acrylic Painting workshop! This class will be a free-play workshop to introduce acrylic paint, to learn which brushes create which results, and to understand what colours work together, and what wet on wet paint will do. All participants will leave with a colourful, fun abstract painting to take home. The structure of the class is as follows: we will begin with a small canvas board and pencils where participants will draw 3-4 random, squiggly/angular/wavy/etc lines that cover the board. After this, we will choose 3-4 colours that work well with each other to fill in the shapes created by the random lines drawn earlier. Next, we will use different brushes to experiment with neatly filling edges, sharp corners and round shapes. Finally, once all the shapes are filled in with colour, we will use smaller brushes to add doodle lines around the canvas. This workshop will be tactile and relaxing without the pressure of painting a precise object!
ABOUT THE FACILITATOR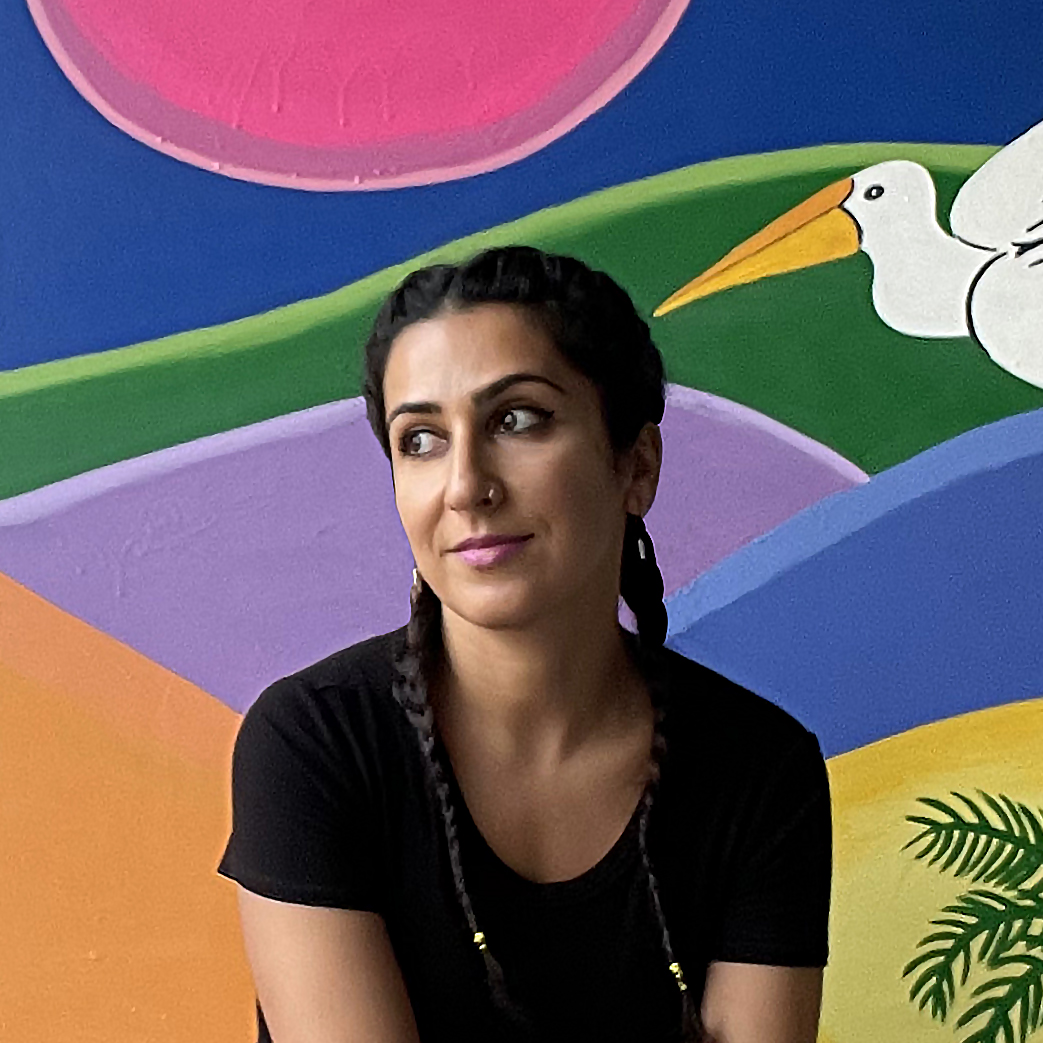 Ghazaleh Rastgar AKA Ghazaraza a multidisciplinary artist based in Toronto and have been creating colourful and whimsical acrylic paintings, digital illustrations, large scale murals and short animations. My style can be described as a combination of Art Deco and Middle Eastern Miniature art with a focus on storytelling and themes revolving nature, love, spirituality and every day life as a woman. I often create pieces that convey a mood and pull the viewer in byway of rich textures, vibration of colours and layers of flowing lines and swirls that bring together a dreamlike image which tells a story.

COST
Each ArtMEETS workshop will cost $10-$50 per person to attend (on a sliding scale of Pay What You Can). Payment is to be made online at the time of registration, which will be done via Eventbrite. Payments through Eventbrite can be made with any major credit card, or through PayPal. If you are unable to pay online, we also accept cash or cheque, which is to be paid before the day of your workshop. If you need to pay with cash or cheque, or you would like assistance through the payment process, please contact East End Arts at info@eastendarts.ca.
If you are not able to attend an ArtMEETS workshop that you've registered for, specifically if you are feeling unwell, please let us know as soon as possible and we will be happy to issue you a refund, or offer you a spot at an upcoming ArtMEETS workshop, if and where possible. You may also feel free to transfer your ticket to a friend! If you're transferring your spot to another person, be sure to email them your ticket or hand it to them personally, and let East End Arts know in advance.
PLEASE NOTE: If you require financial assistance, please contact EEA's Operations Coordinator Tyler, at tyler@eastendarts.ca. Nobody will be denied participation due to lack of funds, but please note that there will be high demand to participate in this program, so if you require financial assistance, please reach out early!
DIRECTIONS & PARKING