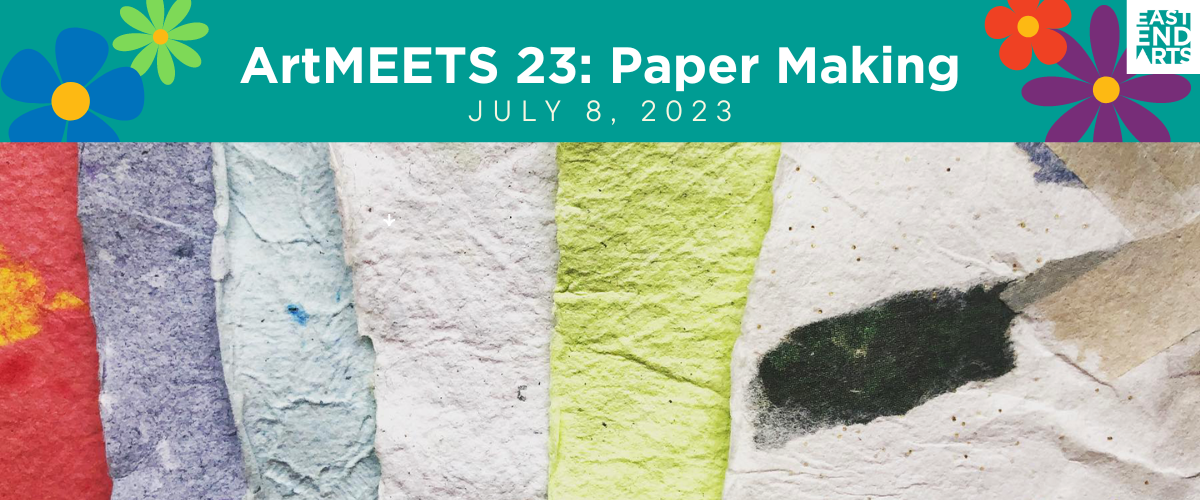 ArtMEETS 23: Paper Making
Facilitator: Heidi Breier
Saturday July 8th, 2023 | 1-4pm
St. Matthew's Clubhouse | 450 Broadview Avenue
Cost: PWYC, $10-$50 | Register on Eventbrite

ABOUT THE WORKSHOP
Join in for a paper powered workshop!
Join instructor Heidi Breier to learn the history of papermaking, the science behind forming paper, and what makes recycled paper an environmentally friendly material! Participants will be guided through the steps to make their own 4 x 5 sheets of paper. Basic techniques include selecting the right kind of scrap paper, the ratio of paper to water, blending pulp, forming the paper, transferring it to another surface, and pressing water out of the sheets. Once the basics have been learned, Heidi will introduce a few creative twists like using stencil shapes, laminating, inclusions (additions such as dried leaves or contrasting colours), and embossing to create even more interesting and unique sheets! Participants will leave with as much paper as they are able to make in a three-hour workshop (usually 10 – 20 sheets), which they will dry at home.
ABOUT THE FACILITATOR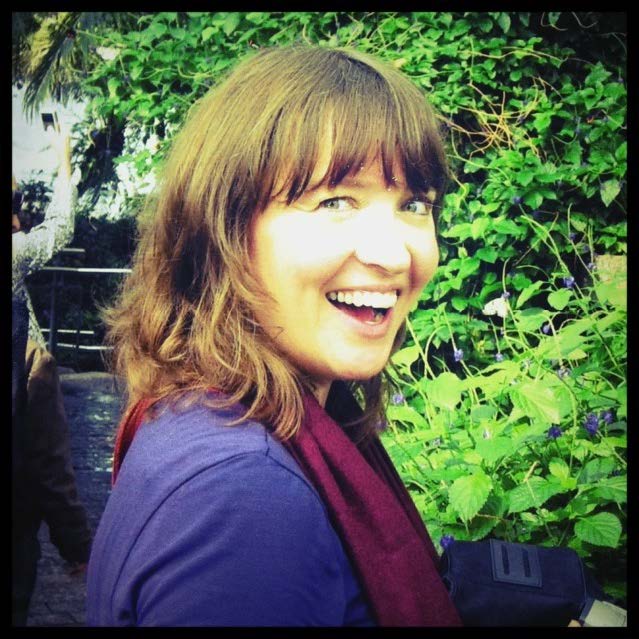 Website | Instagram | Facebook | Twitter
Performer, educator, and public presenter Heidi Breier has taken various turns in her professional life – as an operatic soprano, a music teacher, and a science facilitator, to name a few. She was first introduced to the ancient craft of handmade papermaking through her work with Todmorden Mills Museum, a historic Toronto paper mill site, and further developed her skills presenting the iconic papermaking demo at the Ontario Science Centre. In 2015, Heidi started Paper Powered as a side business, which combines her love of creating, beautiful things, curiosity about science, her passion for the environment, and her joy in sharing it with others, into one fun and easy craft that just about anyone can learn. Since then, she has taught hundreds of people of all ages across the GTA how to make their own beautiful, recycled sheets in workshops at public libraries, schools, churches, community centres, conferences, and through private events.
Her workshops will introduce you to the history, basic skills, sustainability, and creative scope that encompass handmade paper, as she teaches you how to make your own unique sheets to take home. Her audacious (and somewhat cheeky motto? Make paper. Save the world.
COST
Each ArtMEETS workshop will cost $10-$50 per person to attend (on a sliding scale of Pay What You Can). Payment is to be made online at the time of registration, which will be done via Eventbrite. Payments through Eventbrite can be made with any major credit card, or through PayPal. If you are unable to pay online, we also accept cash or cheque, which is to be paid before the day of your workshop. If you need to pay with cash or cheque, or you would like assistance through the payment process, please contact East End Arts at info@eastendarts.ca.
If you are not able to attend an ArtMEETS workshop that you've registered for, specifically if you are feeling unwell, please let us know as soon as possible and we will be happy to issue you a refund, or offer you a spot at an upcoming ArtMEETS workshop, if and where possible. You may also feel free to transfer your ticket to a friend! If you're transferring your spot to another person, be sure to email them your ticket or hand it to them personally, and let East End Arts know in advance.
PLEASE NOTE: If you require financial assistance, please contact EEA's Operations Coordinator Tyler, at tyler@eastendarts.ca. Nobody will be denied participation due to lack of funds, but please note that there will be high demand to participate in this program, so if you require financial assistance, please reach out early!
DIRECTIONS & PARKING