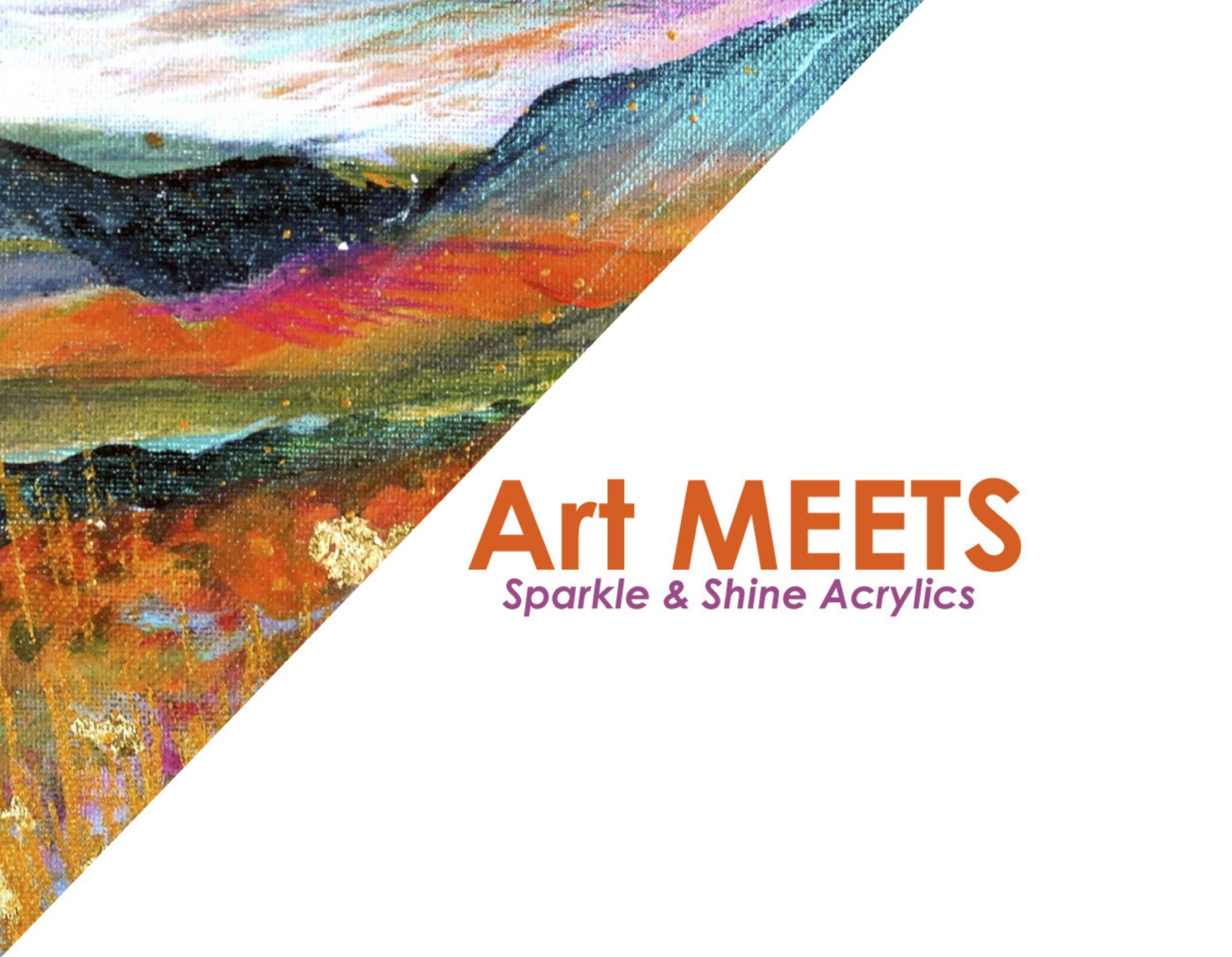 Art MEETS: Sparkle & Shine Acrylics
Facilitator: Sharlena Wood
Saturday, July 28, 2018 | 1-4pm
St. Matthew's Clubhouse | 450 Broadview Avenue
Part of the 2018 Art MEETS series of free workshops
Facebook Event Page
FREE | SOLD OUT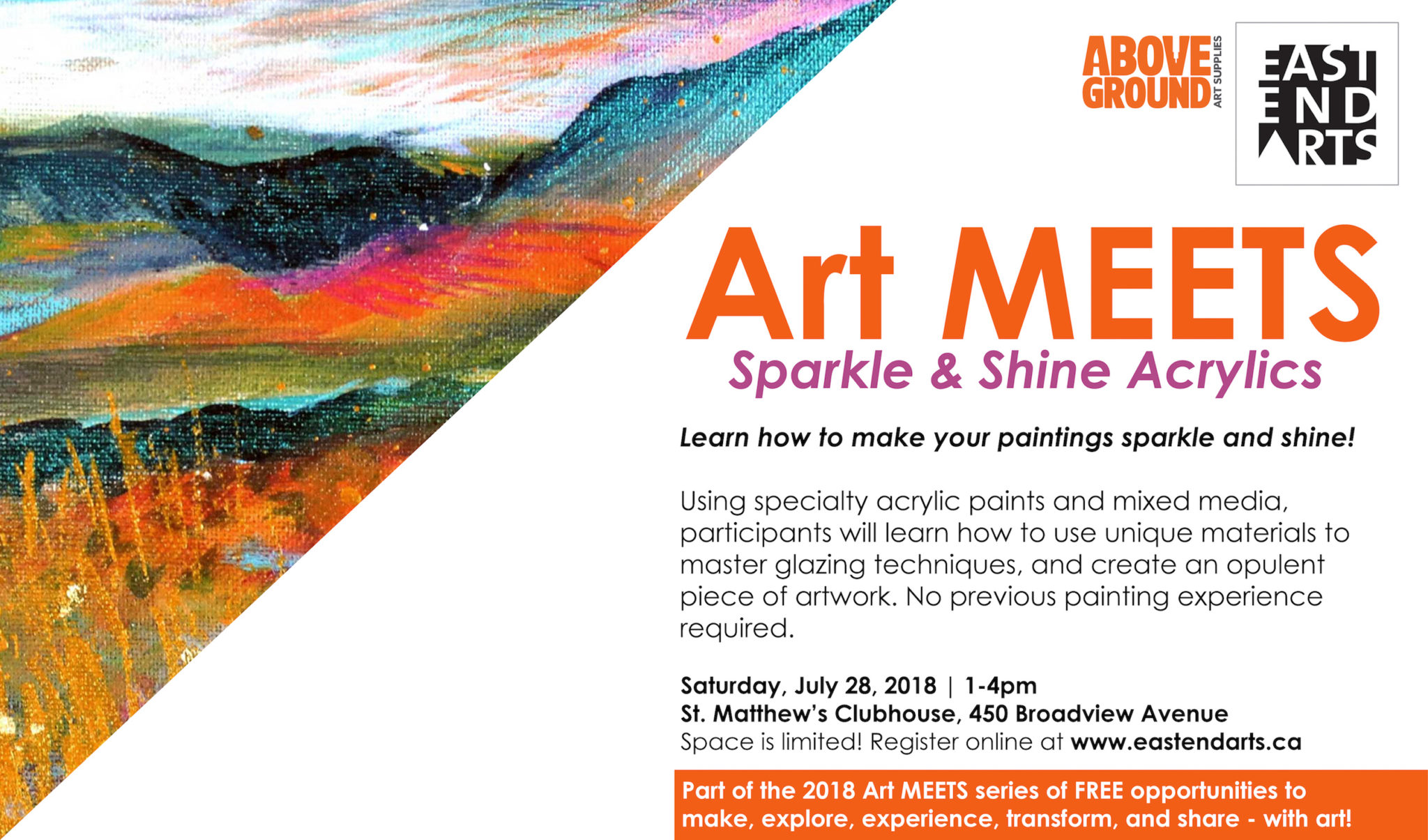 ---
Create an opulent piece of artwork!
Using specialty acrylic paints, unique materials, and glazing techniques, learn how mixed media and texture can help create glowing 3D illusions that make your paintings sparkle and shine!
---
WHAT TO EXPECT
Sharlena will demonstrate and guide you through building 'stained glass' glazes, using interference and iridescent colours for gorgeous accents, illustrating how mixed media and texture can help create glowing 3D illusions. These techniques and specialty art materials can be used in the whole creative process or to simply create gorgeous grounds on surfaces for future work. Filled with artistic magic, this afternoon adventure will revitalize your enthusiasm and inspire new possibilities in the exploration of acrylic paint, visionary colour, and expressionism in your work. No matter your style or favourite subject matter, from beginner to advanced, all levels of creators are welcome to participate, and are guaranteed to learn something new and have fun in the process!
---
FACILITATOR BIO
Sharlena Wood is known for her art material product knowledge, enthusiasm, and support in the local artistic community with Curry's Art Store/Art School, Wallack's Art Supplies, Tri-Art Acrylics, and worldwide with Craftsy. Sharlena continues to share her passion through collaborative interactive art for events, art instruction, and creative endeavours in Toronto, Ontario.
Website | Instagram | Facebook
---
REGISTER
Registration has now closed for this workshop.
---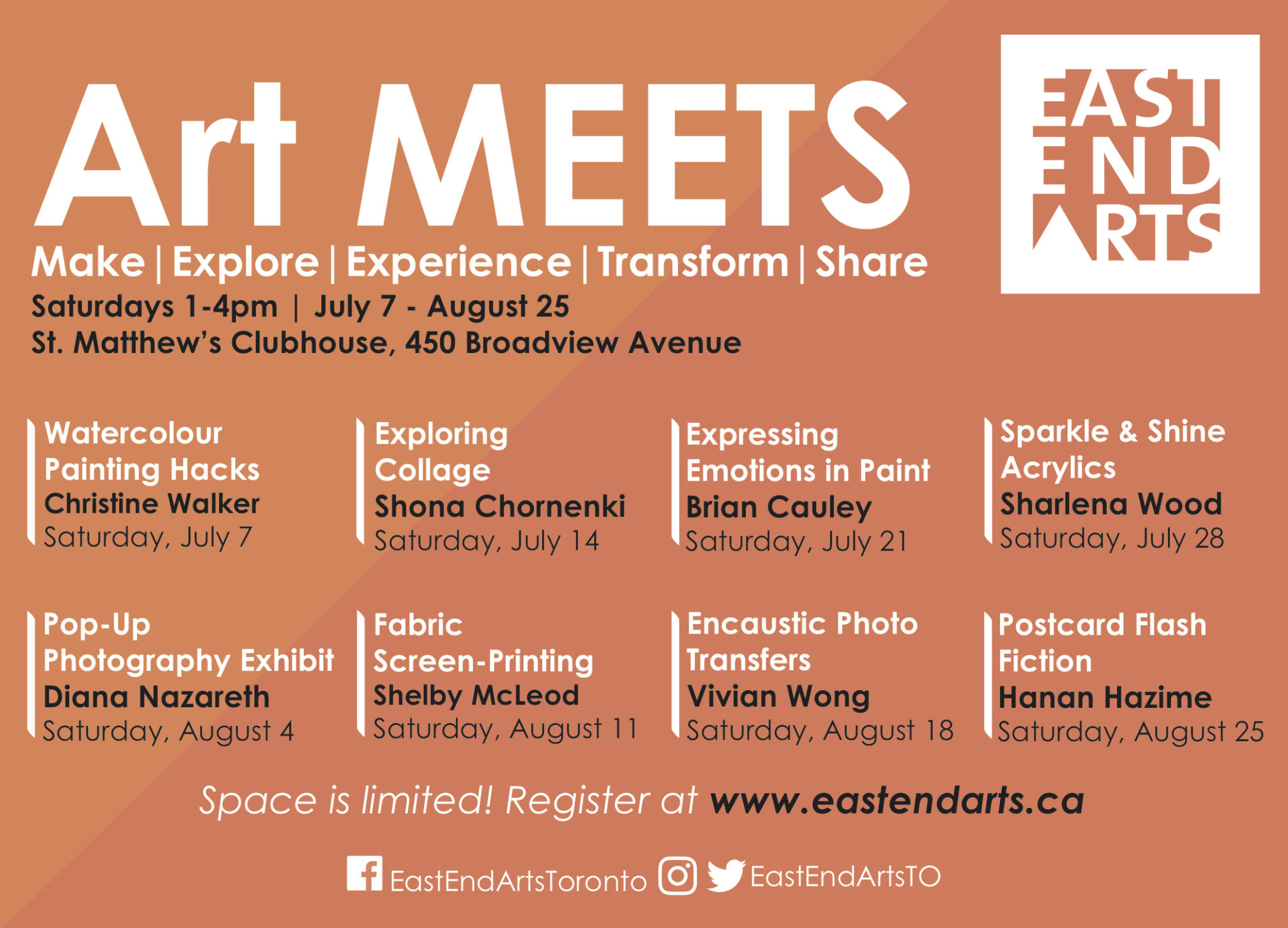 Art MEETS is a series of eight FREE art-making workshops and opportunities to make, explore, experience, transform, and share. Let your creativity shine!
Led by talented, supportive, and engaging arts facilitators, each workshop offers an opportunity to learn a new art skill, have fun, meet new community members, and find new and creative ways for self expression.
Art MEETS is presented by East End Arts with the generous support of our community partner Above Ground Art Supplies.
---
East End Arts strives to make our programming as accessible and inclusive as possible. If there are any accommodations that you need for any of these workshops, please email info@eastendarts.ca – we will do our best to meet your needs.
---
Register to receive ARTS-E-NEWS, a monthly e-newsletter update from East End Arts that shares Toronto-wide opportunities for artists and arts-related events in the east end. Sign up for Youth ARTS-E-NEWS for news about youth opportunities and events.
Follow us online at our social media channels to stay in the loop!