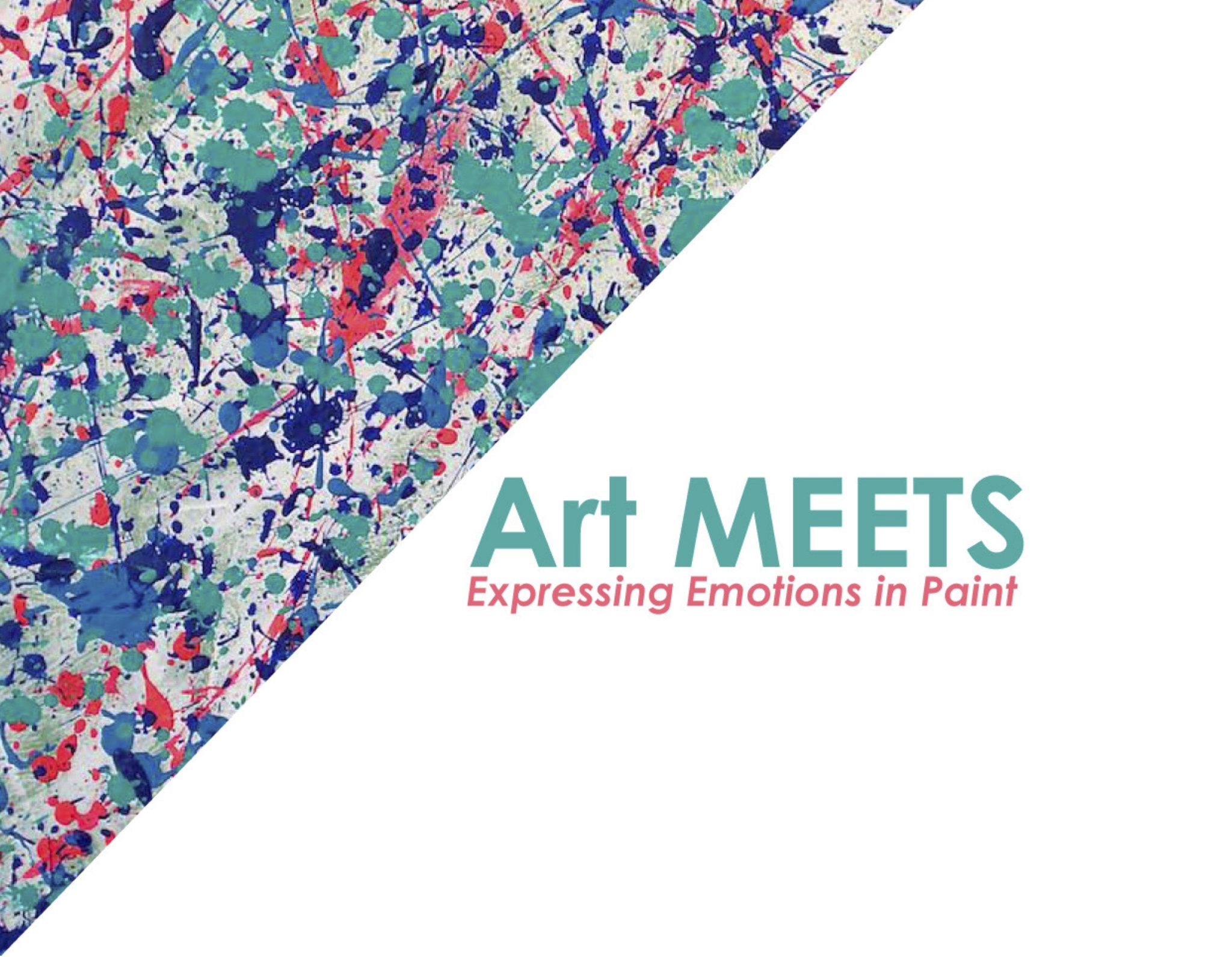 Art MEETS: Expressing Emotions in Paint
Facilitator: Brian Cauley
Saturday, July 21, 2018 | 1-4pm
St. Matthew's Clubhouse | 450 Broadview Avenue
Part of the 2018 Art MEETS series of free workshops
Facebook Event Page
FREE | SOLD OUT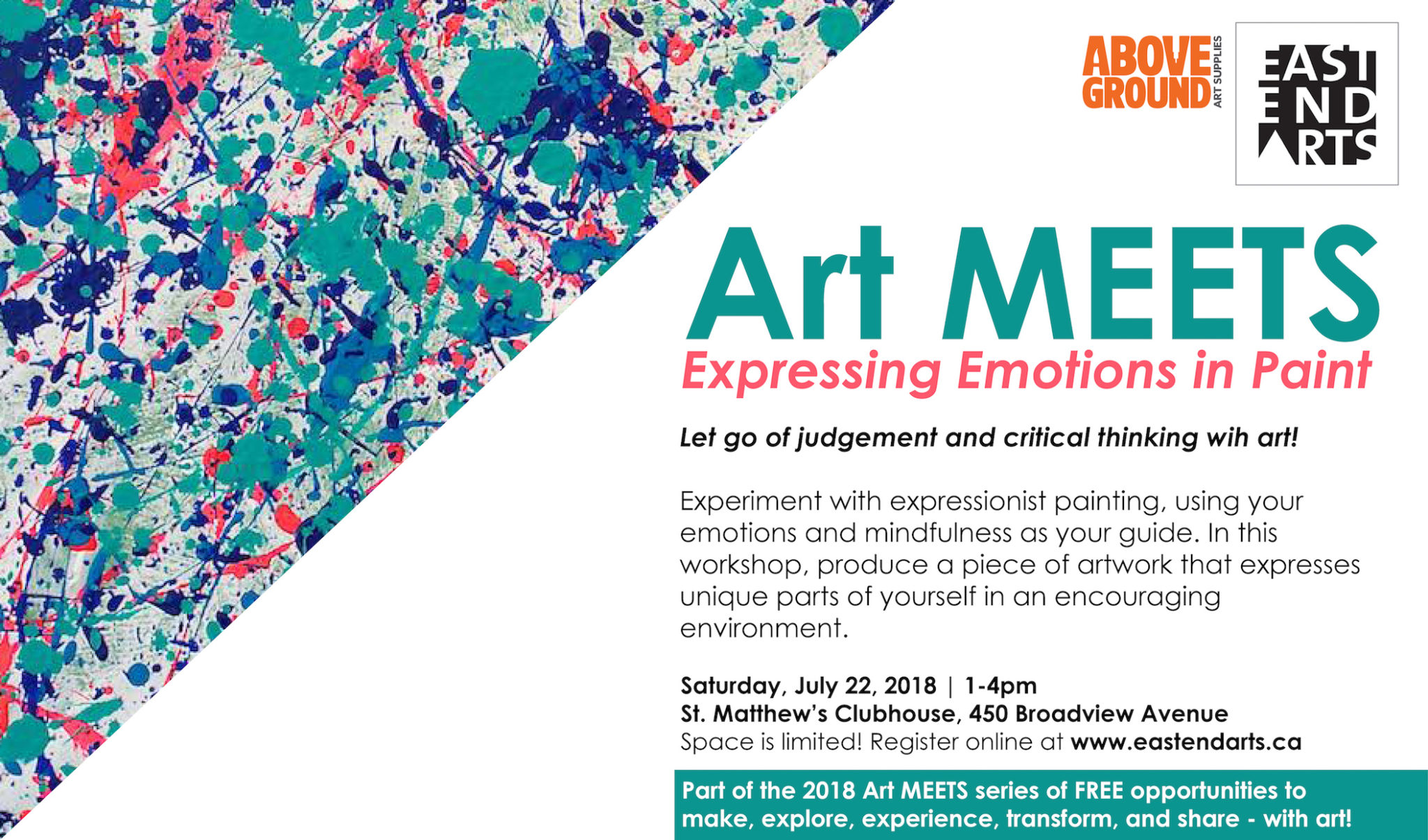 ---
Let go of judgement and critical thinking with art!
Experiment with expressionist painting, using your emotions and mindfulness as your guide. In this workshop, produce a piece of artwork that expresses unique parts of yourself in an encouraging environment.
---
WHAT TO EXPECT
Expressing Emotions in Paint invites participants to experiment with abstract expressionist painting. Participants will be guided through creating a piece of work using only their own emotions as a guide. The intention of the workshop is to help individuals let go of judgement and critical thinking in their art practice. The hope is for participants to leave with a painting they feel honestly expresses some part of themselves.
The workshop will begin with a mindfulness practice designed to help quiet the critical mind and aid participants in accepting their own emotions without judgement. The majority of the time will be spent painting a piece of expressionist art in an accepting and encouraging environment. Participants will be encouraged to experiment with all supplies available, and lightly guided when needed. Supplies for painting, including canvases, brushes, and paint, will be provided. The workshop will conclude with a reflection on the process and what each person learned from the process and, more specifically, from their own painting.
---
FACILITATOR BIO
Brian Cauley is a multi-disciplinary artist working with paint, installation, and sound. Brian's work explores the depths of emotional honesty. Brian's work has been featured at Nuit Blanche, TEDx, Art on the Danforth, and many other places. They have produced audio for CBC, The Banff Centre, various films, and a variety of other productions. Brian hosts a poetry and mindfulness podcast called "Hiatus" that uses sound art to explore various themes. Brian has completed residencies at Artscape Gibraltar Point, The Banff Centre, and Outdoor Studio. Brian also has a Masters in Production from Ryerson University and a BBA in Accounting and Philosophy from St. Francis Xavier University.
In addition to an active and creative artistic practice, Brian maintains a regular meditation practice that utilizes a variety of techniques. Brian is also an experienced workshop facilitator, offering workshops for adults and youth in areas of art, digital media, climbing, and meditation.
---
REGISTER
Thank you for your interest in this event. Registration is now closed.
---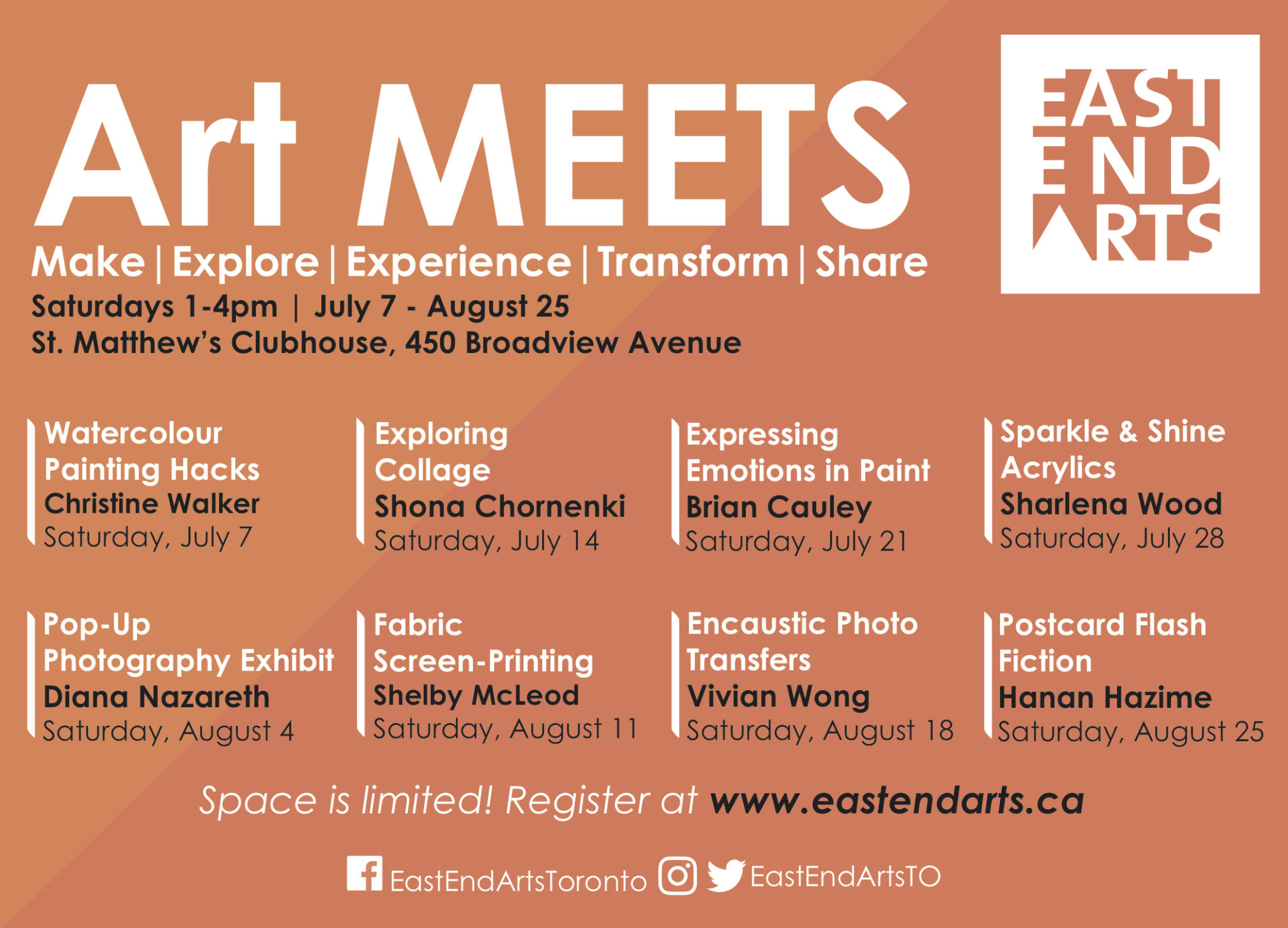 Art MEETS is a series of eight FREE art-making workshops and opportunities to make, explore, experience, transform, and share. Let your creativity shine!
Led by talented, supportive, and engaging arts facilitators, each workshop offers an opportunity to learn a new art skill, have fun, meet new community members, and find new and creative ways for self expression.
Art MEETS is presented by East End Arts with the generous support of our community partner Above Ground Art Supplies.
---
East End Arts strives to make our programming as accessible and inclusive as possible. If there are any accommodations that you need for any of these workshops, please email info@eastendarts.ca – we will do our best to meet your needs.
---
Register to receive ARTS-E-NEWS, a monthly e-newsletter update from East End Arts that shares Toronto-wide opportunities for artists and arts-related events in the east end. Sign up for Youth ARTS-E-NEWS for news about youth opportunities and events.
Follow us online at our social media channels to stay in the loop!
Website | Twitter | Facebook | Instagram| #EastEndLove