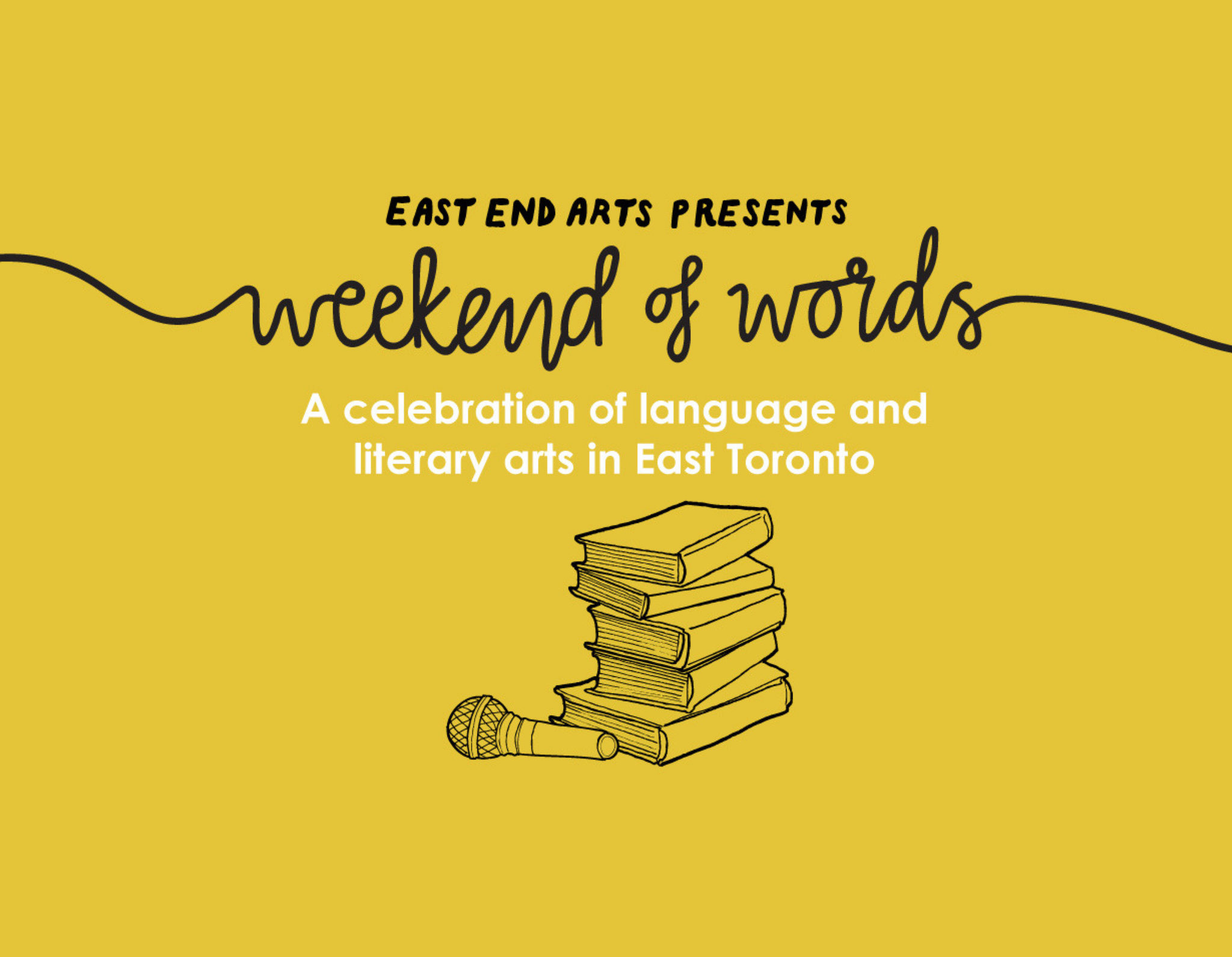 Weekend of Words
September 14 – 16, 2018
St. Matthew's Clubhouse, 450 Broadview Avenue, Toronto
FREE!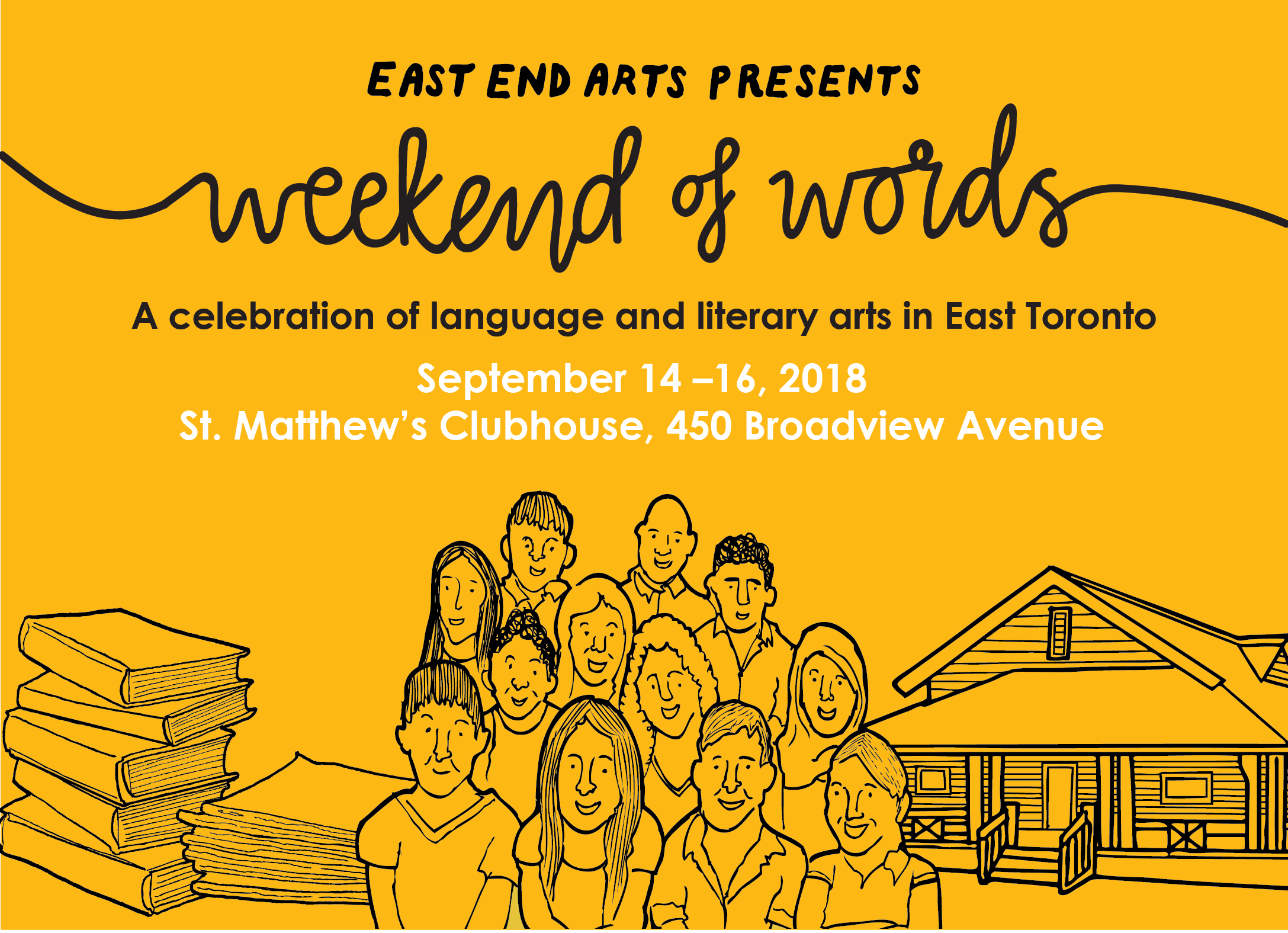 Weekend of Words is a free, three-day celebration of language and literary arts in east Toronto from September 14-16 at St. Matthew's Clubhouse, featuring literary performances, workshops, and more.
Click on the individual events below for full details about each one:
---
Friday, September 14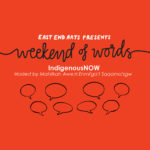 6–8:30pm | IndigenousNOW
IndigenousNOW is an evening of storytelling and performance, featuring the work of talented, emerging Indigenous writers. Hosted by drum talk poet rapologist Mahlikah Awe:ri Enml'ga't Saqama'sgw (The Woman Who Walks In The Light), IndigenousNOW celebrates and showcases the heart, words, and voices of emerging Indigenous writers.
---
Saturday, September 15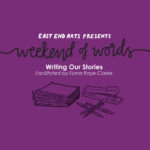 1–4:30pm | Writing Our Stories
Writing Our Stories is a free zine-making workshop presented by East End Arts and facilitated by Trinidadian-Canadian writer, playwright, filmmaker, and community-engaged artist Fiona Raye Clarke. Make individual zines through a process of timed writing exercises, sharing, positive feedback, and art-making. Please register as spots for this workshop are limited.
---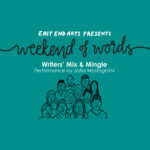 6–9pm | Writers' Mix & Mingle
Writers! Put down your pens and join East End Arts at our Writers' Mix & Mingle for an evening of performance, food, and conversation. Featuring a reading by Sofia Mostaghimi, Managing Fiction Editor at Broken Pencil Magazine.
---
Sunday, September 16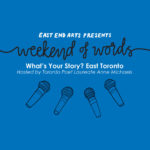 3–5pm | What's Your Story? East Toronto
What's Your Story? East Toronto presents writing contest winners reading their original works inspired by the East Toronto area. Hosted by Toronto Poet Laureate Anne Michaels, the event features established, award-winning authors Lesley Krueger and Elizabeth Gillan Muir, and emerging East Toronto writers Emily Gillespie and Nicole Saltz. Join us as we gather to honour the stories and voices of East Toronto.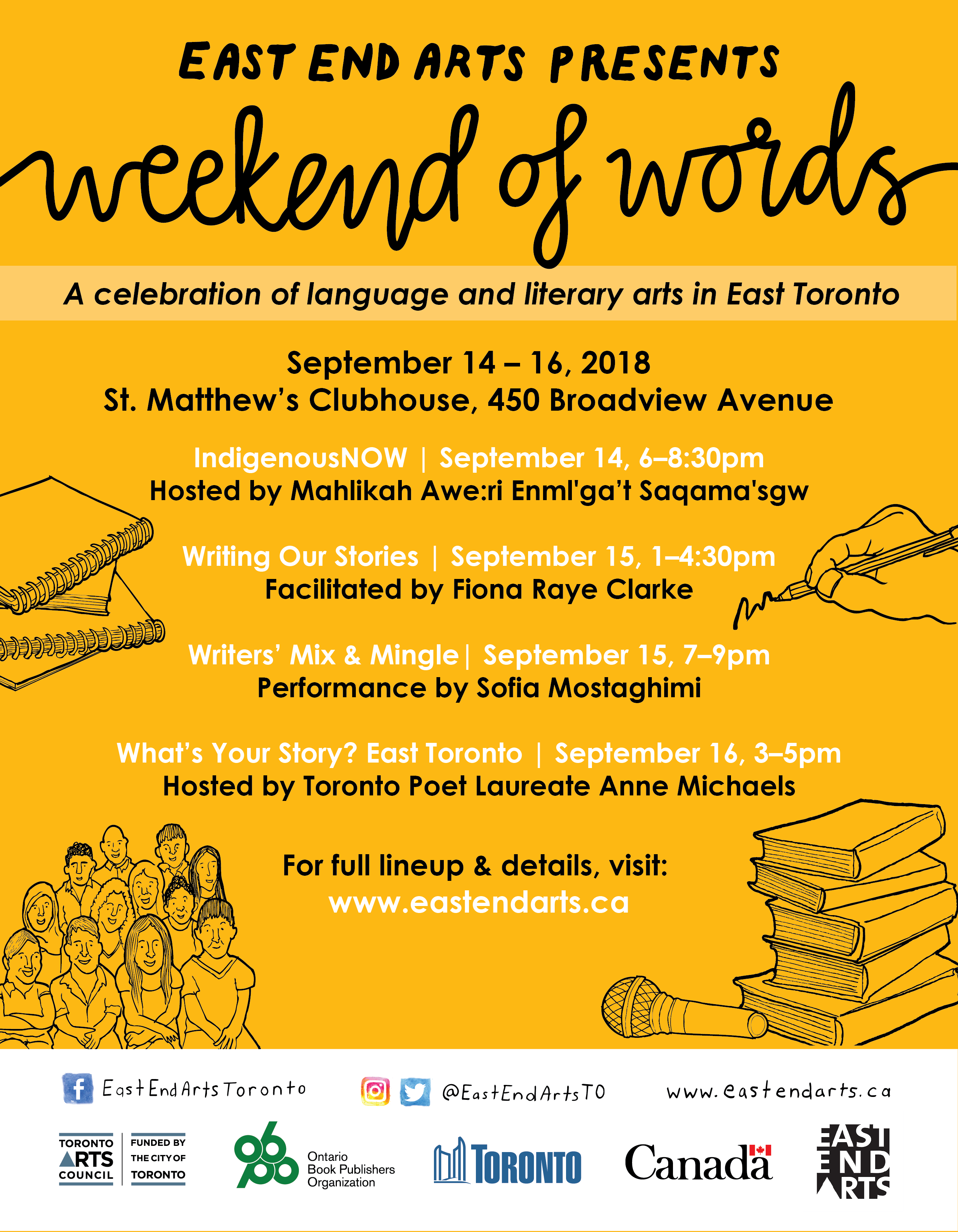 East End Arts strives to make our programming as accessible and inclusive as possible. If there are any accommodations that you need for any of these workshops, please email info@eastendarts.ca and we will do our best to meet your needs.
---
Register to receive ARTS-E-NEWS, a monthly e-newsletter update from East End Arts that shares Toronto-wide opportunities for artists and arts-related events in the east end. Sign up for Youth ARTS-E-NEWS for news about youth opportunities and events.
Follow us online at our social media channels to stay in the loop!
Website | Twitter | Facebook | Instagram| #EastEndLove