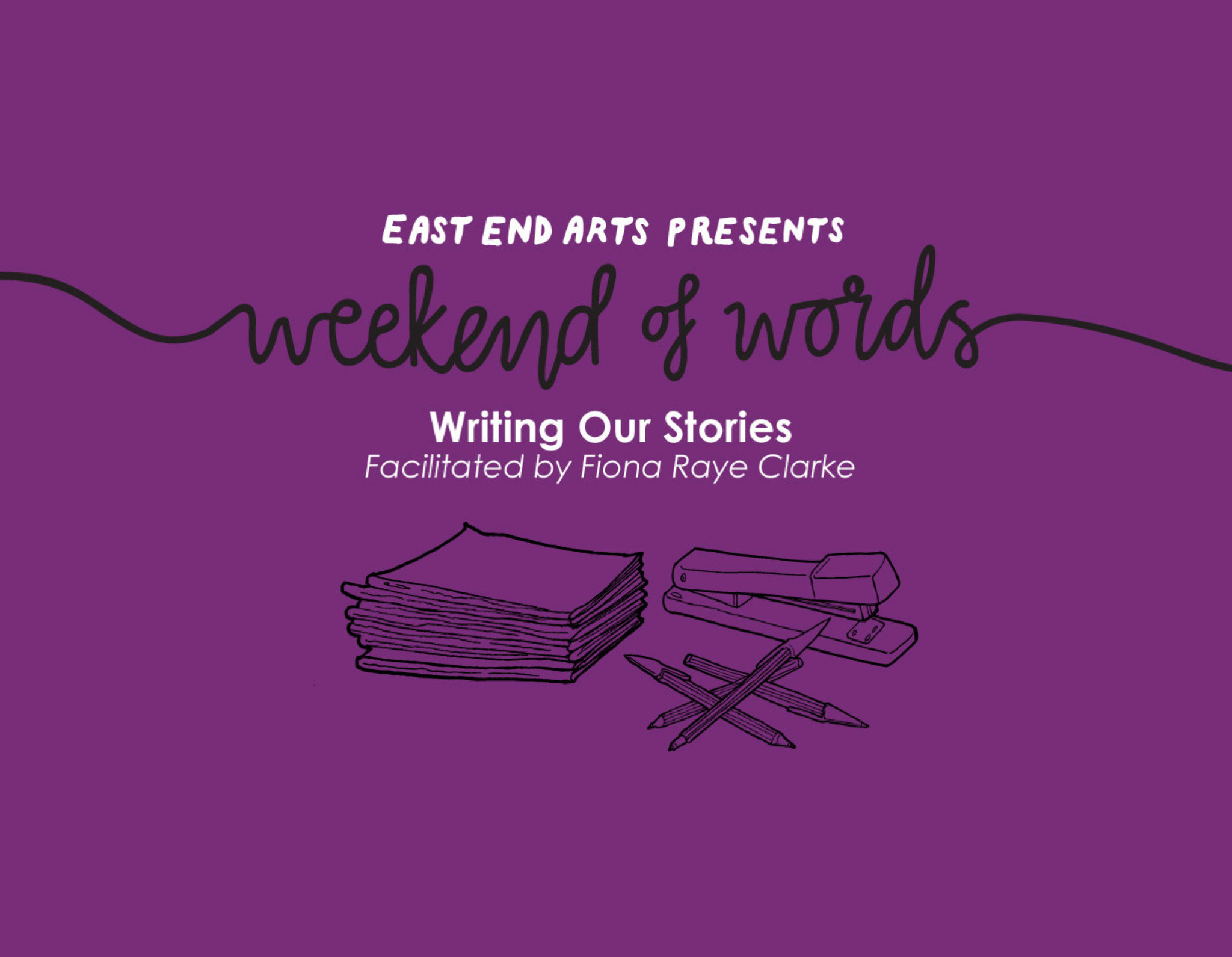 Writing Our Stories
Saturday, September 15, 2018 from 1–4:30pm
St. Matthew's Clubhouse, 450 Broadview Avenue, Toronto
Part of the Weekend of Words
FREE!
Spots are limited – click to REGISTER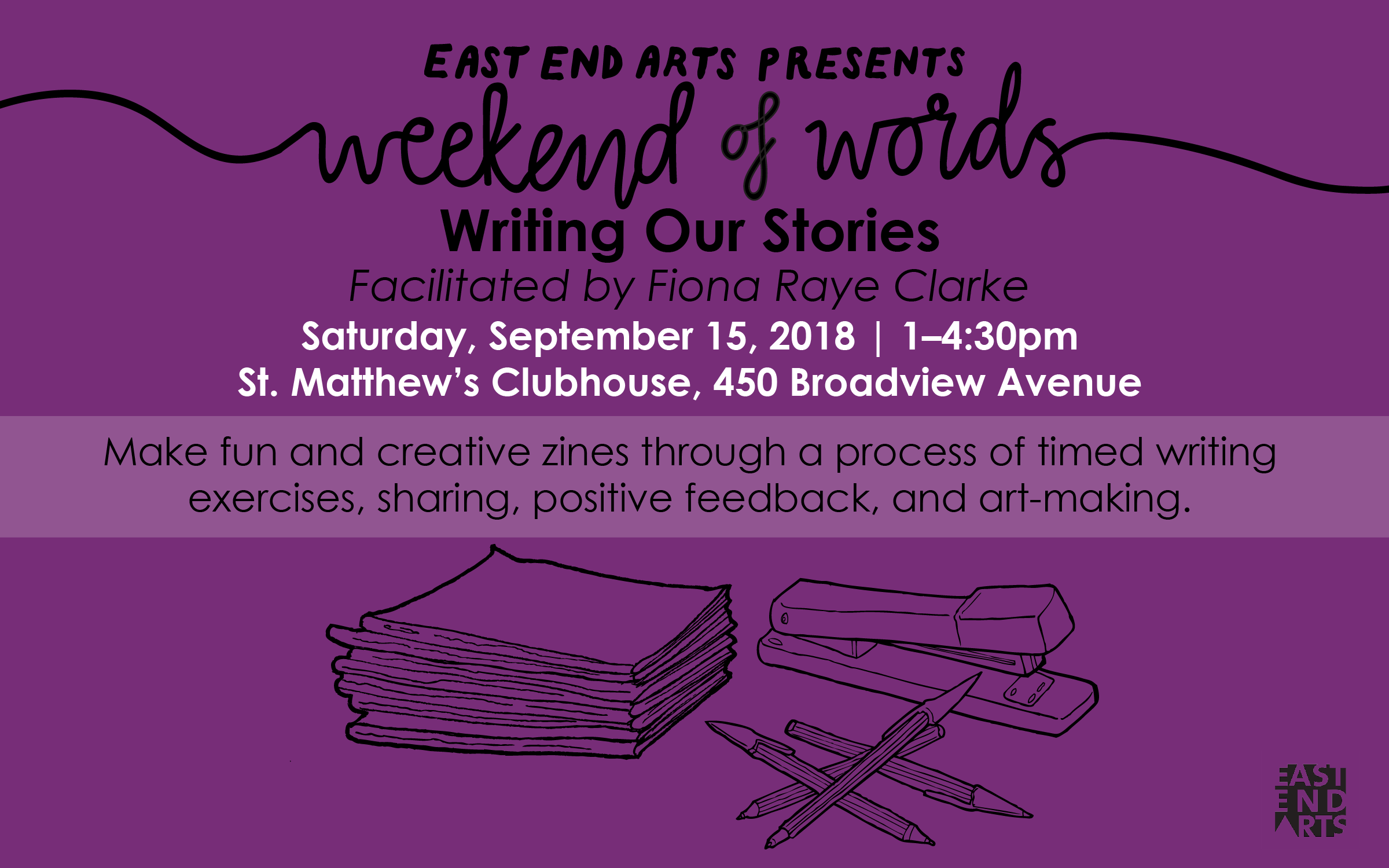 Writing Our Stories is a free zine-making workshop presented by East End Arts and facilitated by Trinidadian-Canadian writer, playwright, filmmaker, and community-engaged artist Fiona Raye Clarke. Make individual zines through a process of timed writing exercises, sharing, positive feedback, and art-making.
Writing Our Stories is part of the Weekend of Words, a celebration of reading and writing in East Toronto from September 14-16 at St. Matthew's Clubhouse.
---
WHAT TO EXPECT
Based on the Amherst Writers & Artists (AWA) Method developed by Pat Schneider, the workshop is designed to allow for safe creative expression and reinforce the unique voice and self-esteem of the writer. The workshop will begin with a brief review and discussion of the AWA principals for keeping a writing space safe, and then will dive into a mix of poetry and prose writing exercises.
Participants will have the opportunity to create a zine during the workshop using visual art and collage materials, with the opportunity to share their zines with the group. Writing Our Stories offers increased confidence in creative writing, personal expression, ad visual arts through focused, judgement-free quick creation, bolstered by encouraging group feedback. Each participant will leave with a permanent reminder of their creativity in the form of their handmade zines.
---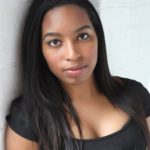 Fiona Raye Clarke is founder of The Good Pen and lead artist of "Finding Voice". Fiona is a Trinidadian-Canadian writer, playwright, filmmaker and community-engaged artist. She facilitated mural art workshops for young men in prison in Estelí, Nicaragua during a service-learning placement at FUNARTE, and creative writing workshops funded by the Toronto Arts Council and the Toronto Arts Foundation, and the City of Toronto at the Parkdale Library, Parkdale Project Read, and the 519. She is the editor of Basodee: An Anthology Dedicated to Black Youth (2012), The Black Church in Canada (2015), and Black Like We: Troubleshooting the Black Youth Experience (2017) which was the winner of the ArtReach Youth Arts Pitch Contest.
She has received support for her fiction and playwriting from the Ontario Arts Council. Her plays have appeared in various publications and on stage at the InspiraTO Festival and b current's rock.paper.sistahz festival, and her writing has been published in Broken Pencil Magazine, The Peak Magazine, and alt.theatre. She is a Diaspora Dialogues Long Form Program Mentee selected for her short fiction collection Kites Fly Highest Against the Wind.
Fiona is a certified Amherst Writers & Artists Method facilitator and a graduate of the Nia Centre for the Arts Art of Facilitation Program and Jumblies Theatre's community-engaged arts intensive Artfare Essentials. She is the founder and lead artist of INTERGENERACIAL, a Black youth oral history theatre program currently in its third year and was the winner of the CaribbeanTales CineFAM Short Film Challenge for her short film "Intersecting" which will be premiering at the 2017 festival. Most recently, she completed an AWA creative writing workshop series at Maria A. Shchuka Library and is currently a Writer in Residence at Firefly Creative Writing.
---
REGISTER
Spots for this workshop are limited. Please click and REGISTER on Eventbrite to reserve your space!
---
Weekend of Words is a free, three-day celebration of language and literary arts in east Toronto from September 14-16 at St. Matthew's Clubhouse, featuring literary performances, workshops, and more.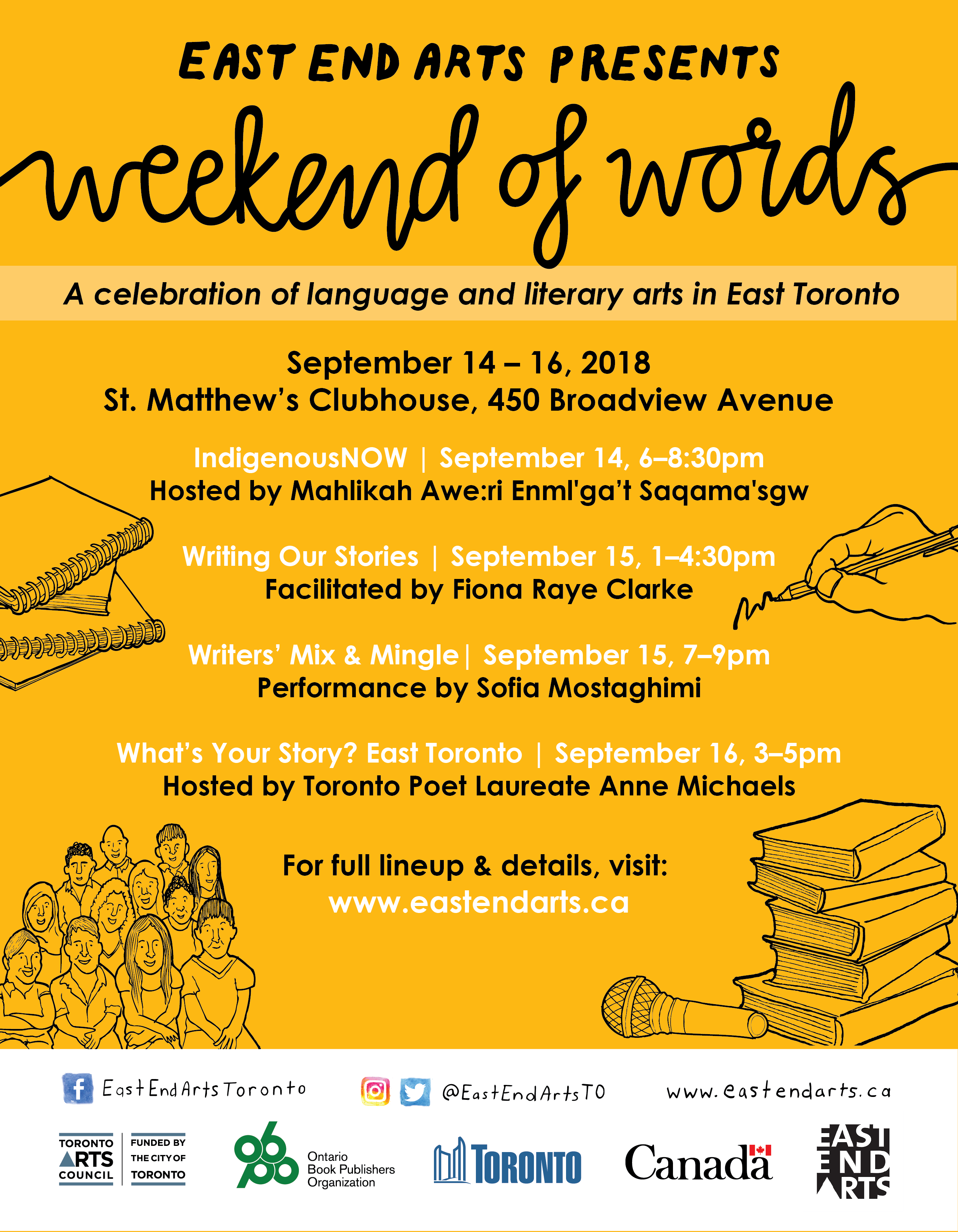 East End Arts strives to make our programming as accessible and inclusive as possible. If there are any accommodations that you require, please send an email to info@eastendarts.ca and we will do our best to meet your needs.
---
Register to receive ARTS-E-NEWS, a monthly e-newsletter update from East End Arts that shares Toronto-wide opportunities for artists and arts-related events in the east end. Sign up for Youth ARTS-E-NEWS for news about youth opportunities and events.
Follow us online at our social media channels to stay in the loop!