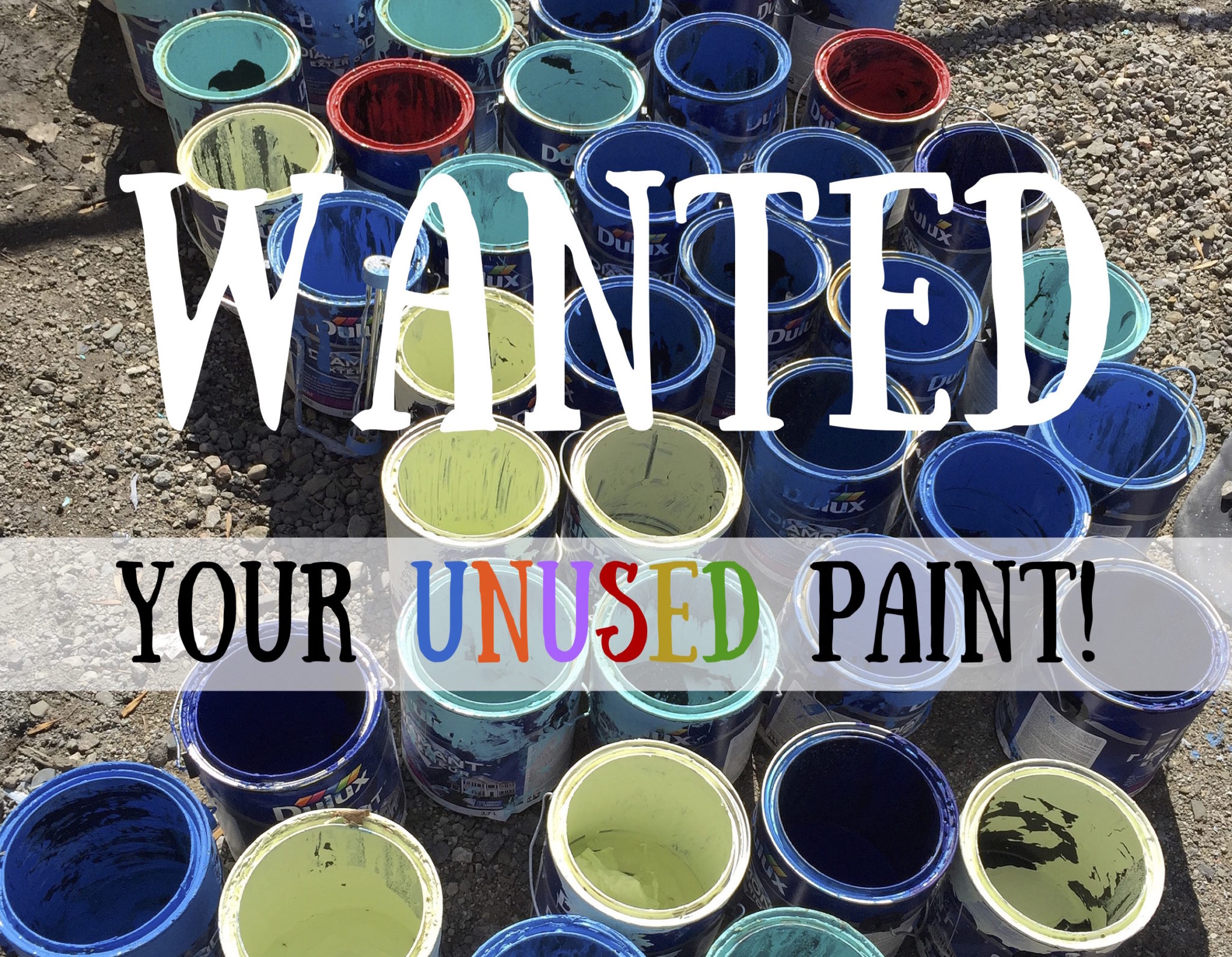 Do you have at least 1/2 can, or more, of unused latex or acrylic PAINT you would like to donate? We are looking for donations to help paint Main Square (Main & Danforth) during the Village Square Fair event for 100In1Day Toronto on June 4, 2016.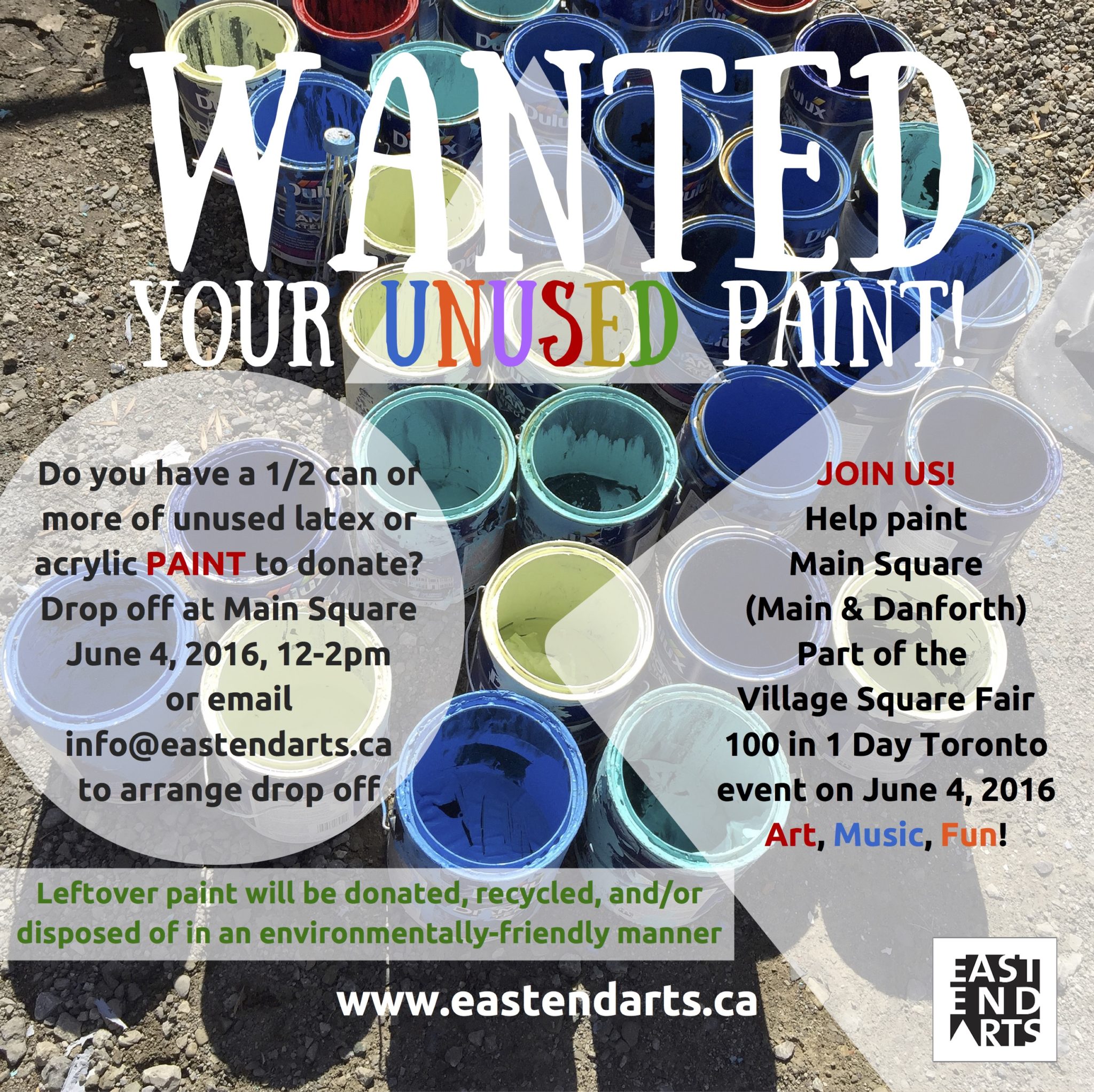 Paint can be dropped off on June 4, between 12-2pm at Main and Danforth during the 100In1Day Toronto event. Leftover paint will be donated, recycled, or disposed of in an environmentally-friendly manner. We ask for minimum donations of 1/2 a large can of latex and/or acrylic paint, in any color except white or grey. Alternate advance paint drop off arrangements can also be made if you have paint to donate, but are unable to bring it by on June 4. Please email info(at)eastendarts.ca.
We invite and encourage you to join in the painting too! You don't have to donate paint to join in the fun. We'll have gloves, paint, and brushes ready for you at this family-friendly activity.
Find out more about the Village Square Fair event for 100In1Day Toronto, which will bring together music, art, and activities to turn an open space into a community space.
See a list we put together of all the incredible 100In1Day Toronto 2016: East End events planned!
Visit the 100In1Day Toronto website to see what creative interventions are planned for around the entire city.