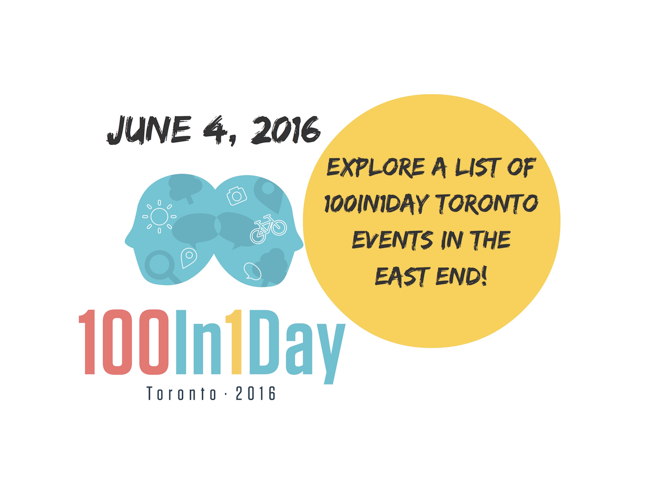 100In1Day Toronto 2016: East End
June 4, 2016
Various locations around Toronto
Learn more and see the map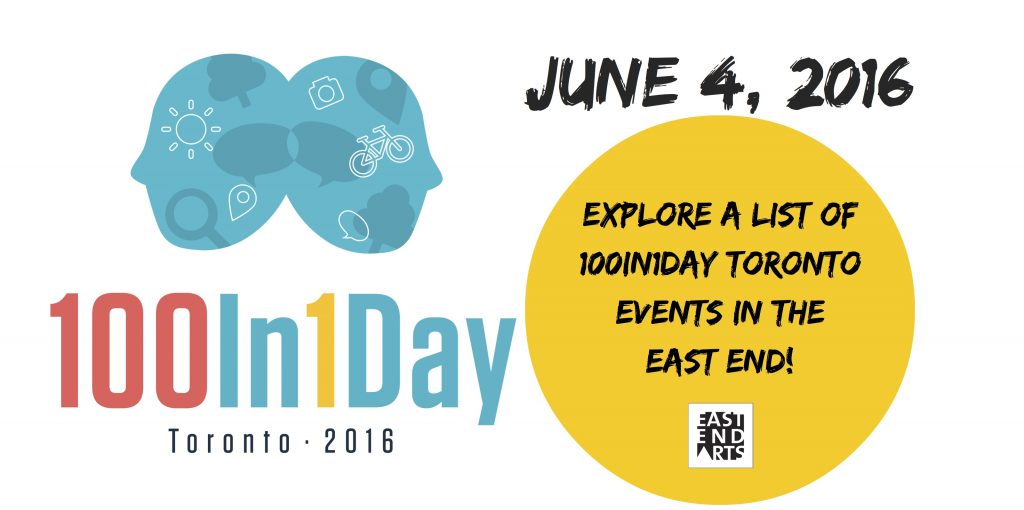 100In1Day Toronto takes place June 4, 2016 across the city, including tons of free, family-friendly activities in the east end. It is a global festival of civic engagement, inviting people to imagine the possibilities for our city, unite, and participate in small initiatives to spark change.
---
100In1Day Toronto 2016: East End
Click on the titles or images below to go directly to the 100In1Day Toronto event pages, where further details and suggested items to bring are listed. 
Village Square Fair noon-6pm
by Gerry Dunn and community supporters
Main Square, Main at Danforth (Main subway)
Creating a people-friendly space for community interaction. Bringing together music, art, and activities to turn an open space into a community space. The Village Square event will include live music, a drum circle, crafts (painting and sidewalk art), buskers, a garden workshop, a plant exchange, and a free bicycle tune-up. The goal of the event is to bring a wide spectrum of local residents into the Square as a way to foster a stronger sense of community and support local crafts and arts. *Do you have paint to donate? Click HERE for more details.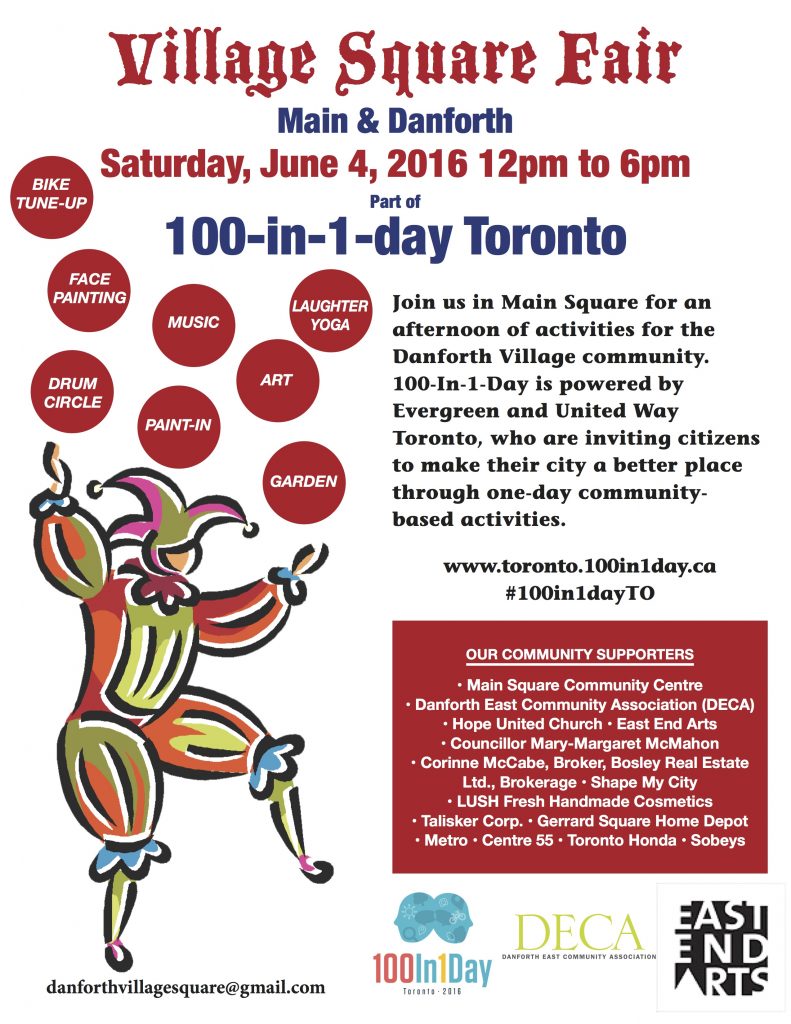 Laneway Cleanup, Seeding, and Mural Creation 3:30-7pm
by Mark Kerwin
Starting in Coleman Park and making our way into the Alleyway of Dreams (lane way just behind the north side of Danforth venue, between Barrington and Dawes)
Seeding the idea that laneways are public recreation assets and also cultural corridors that should be valued and elevated as places for recreation, renewal, reflection, public art and more. Wellness walks and art+culture corridors are the wave of the future! Take part in guerrilla greening/seed bombing, a curated art walk, and mural creation in four spots.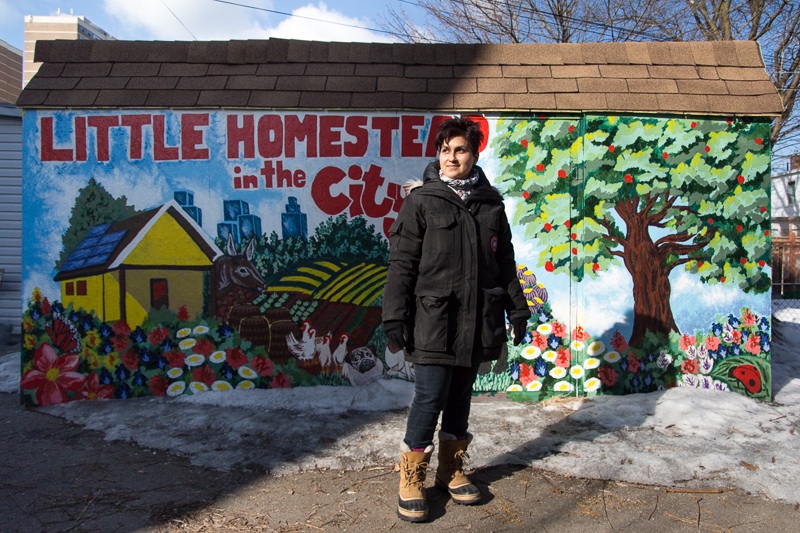 Love Letters to Withrow Park 9am-2pm
by Fiona Innis
Withrow Park
Stop along any of the paths through Withrow Park where you see our sidewalk chalk stations, and leave your love letter. All those who frequent and love Withrow Park are asked to use the sidewalk chalk provided and write their "love letters" on the pathways of the park. Why do you love Withrow Park? What's your favourite thing about the park? Why does it mean so much to you? Let's share the love of a very special place.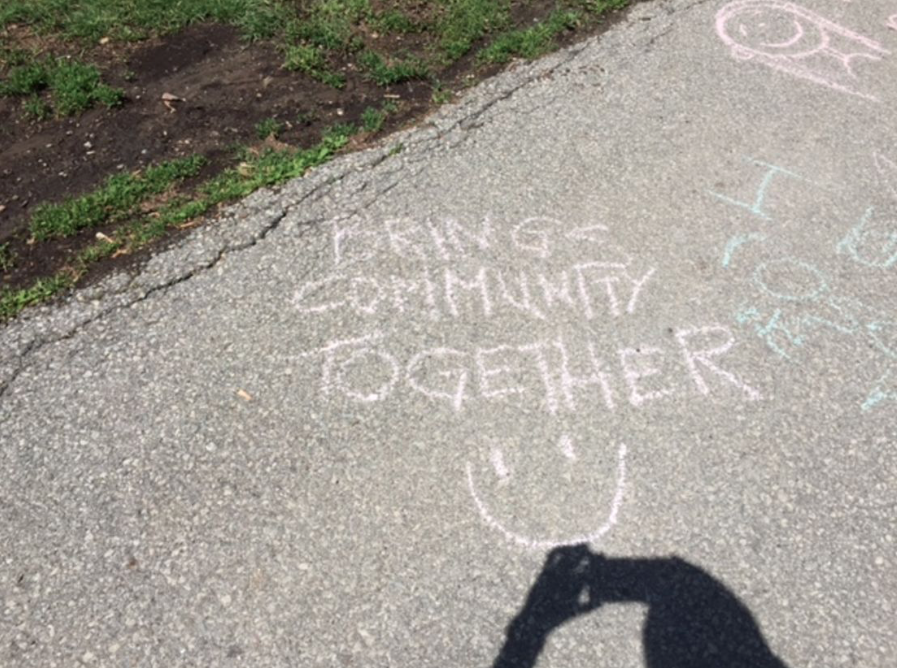 Buzz Bombs at Withrow Park Farmers' Market 9am-12pm
by Withrow Park Farmers' Market (Withrow Park)
Withrow Park Farmers' Market Kids' Activity Tent, directly across from the North playground
We need more pollinators – and Riverdale is a great place to 'bee'! Make seed bombs from clay, water and native flowering plant seeds for participants to take home and toss wherever they want to sow flowers that pollinators love. Great for little kids, bigger kids and adults too! BONUS! Also making Bee Hotels using used 2L milk and juice cartons — you know, Air Bee and Bee! — to make welcoming homes for bees you can take home.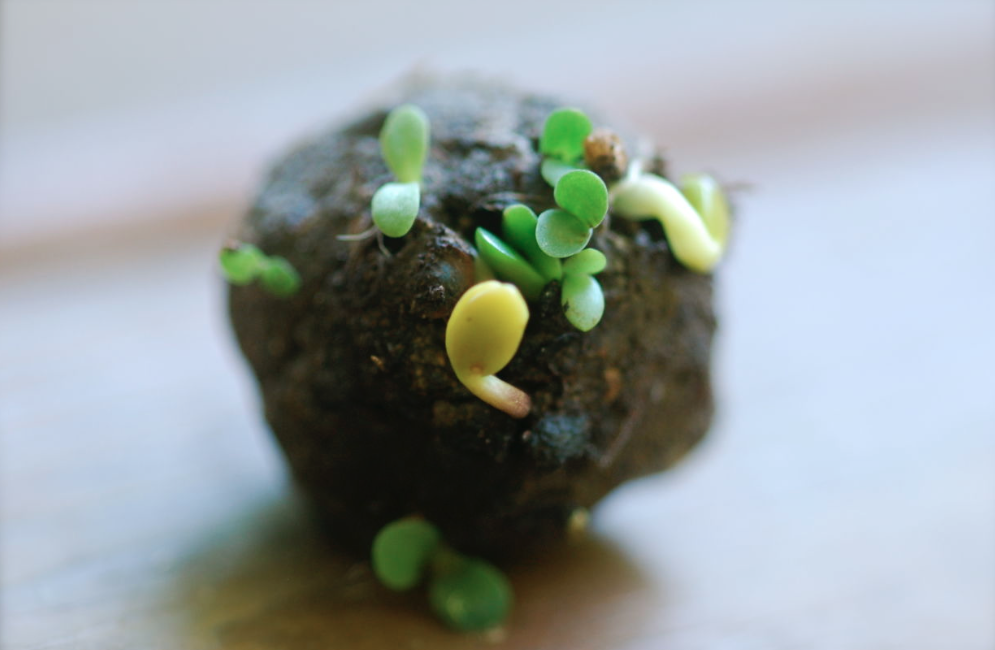 Make a Mural, Brighten Your City! 11-11:30am
by Jones Branch-Toronto Public Library
Jones Library – 118 Jones Avenue
Help make a mural (rain or shine) to brighten our city. Share what you love about Toronto, and what makes your city so amazing! Materials provided will include paint, chalk (outdoors-weather permitting) paper, crayons, markers, paint (indoors).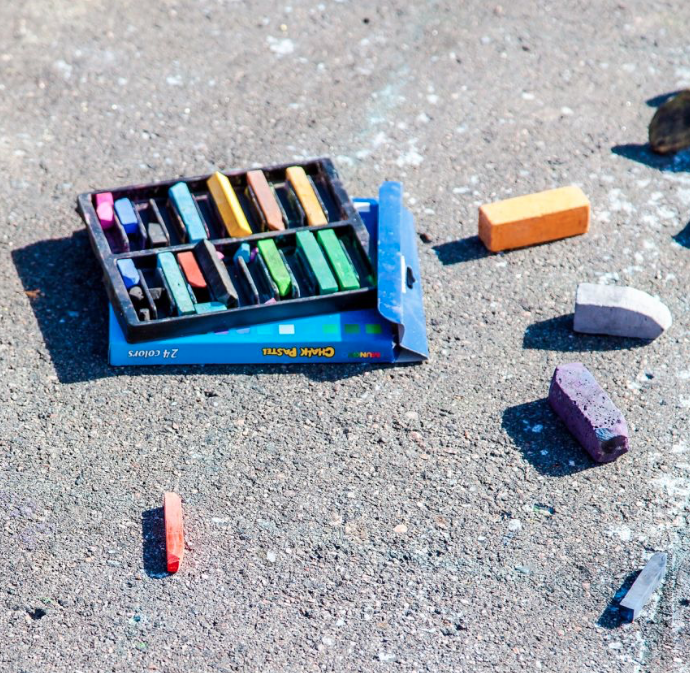 Rhodes Jam 4-8pm
by the local Gerrard India Bazaar BIA merchants and Bazaar Residents Association
Corner of Gerrard Street East and Rhodes Avenue
Create a harmonious community in a diverse neighbourhood through musical intervention, and a shared joy and pure love of simply making music together. Bring your own instruments & join in the fun to make music in the street with a giant community music jam. Free activities for kinds including face painting, henna designs, and crafts.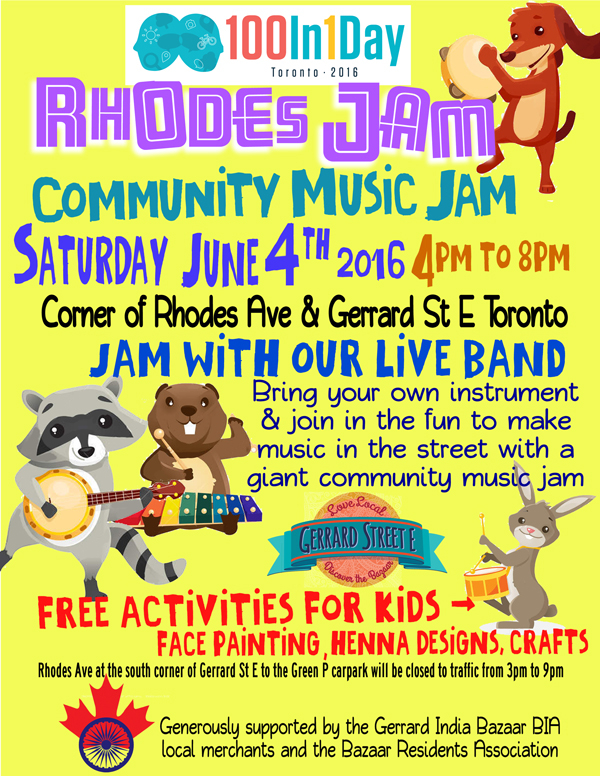 Riverside Eats & Beats Streetfest 2016 1-6pm
by Riverside BIA and Anjuli Solanki
Sparking connections between Riverside residents, business owners, community-builders, and visitors. Taste the Eats and feel the Beats in Riverside's 10 vibrant blocks between the Don Valley Parkway to just past Degrassi Street on historic Queen Street East. Riverside will be hosting their annual Street Festival, showcasing Riverside's family friendly food outlets and unique small town in the big city atmosphere. Local eateries will be opening their doors serving tasting plates and musical entertainment. There will be a variety of destination points at four street closures with live music, home-grown activities for all ages, and entertainment and, of course, mouthwatering Riverside tasters. Riverside residents and visitors alike will get to know Riverside neighbourhood, and its business owners and community builders, and enjoy Toronto-based musicians and artists right in the heart of our urban environment.
Seeds for Sprouts 9:30-11:00am
by Beach Community Edible Garden
Ashbridges Bay community garden (at At the westernmost point of the boardwalk. Go to the parking lot for the Ashbridges Bay Yacht Club and walk south)
Seeds for Sprouts: a gardening workshop for Little Ones 2-6. We hope to inspire a love for gardening and an appreciation for where food comes from in a new generation by encouraging garden involvement. A free, interactive morning of planting seeds as an introduction to gardening for the next generation! Children will be given their very own spot in the ground to plant a vegetable, and a stake with their name on it so they may watch their seedlings grow throughout the season. Parents and caregivers are encouraged to stop by the garden with your little sprouts as often as you like to give water and love to the plants to help thema grow big and strong, and to reap the harvest for your family or daycare. Workshop commences at 9:30am. Parental/caregiver presence required.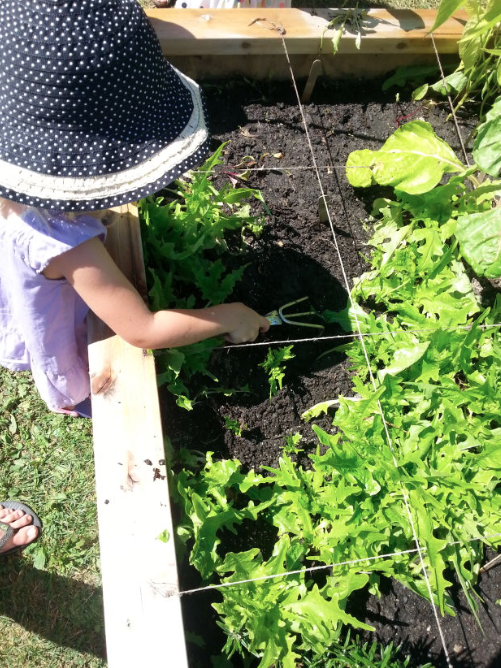 Pape Park & Play 10am-4pm
by Julius Aquino and Ben Elling
783-787 Pape Avenue (One block north of Pape Station (Danforth and Pape). Bike parking available in the alley.
Turn Pape from an avenue to drive down and park on, into a boulevard to sit down and play on. A few on-street parking stalls will be converted into a public gathering space occupied with a library of all things games, and tables and chairs to invite friendly matches between neighbours, passersby, and first-time visitors to the area. Featuring BoardAgain Games, live music throughout the afternoon starting at 1 p.m. Come out to hear When We Was Young, Shannon Roszell and other musicians as they play a front-porch set to complement your board games.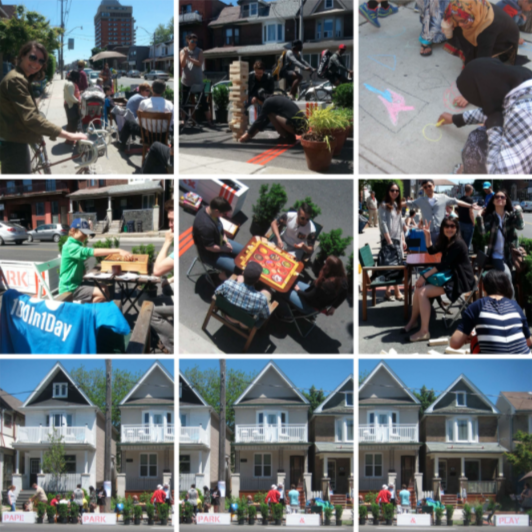 Wanted: Textile Waste 12-3pm
by Kelly Okamura
Laneway between Frizzell and Dingwall
Beyond donations, textiles can be recycled and diverted from landfill. Consumer waste creates environmental pressures from crop competition for more natural fibres vs. food to increased post consumer garbage. And this toxic mess increases costs to all of us. This event aims to share new thoughts on old threads and collecting textiles for responsible post consumption, increase awareness of textile recycling and it's future benefits and decrease 80% of textiles wasting in landfill, and change the narrative on consumption and the consumer role for a more sustainable flourishing future.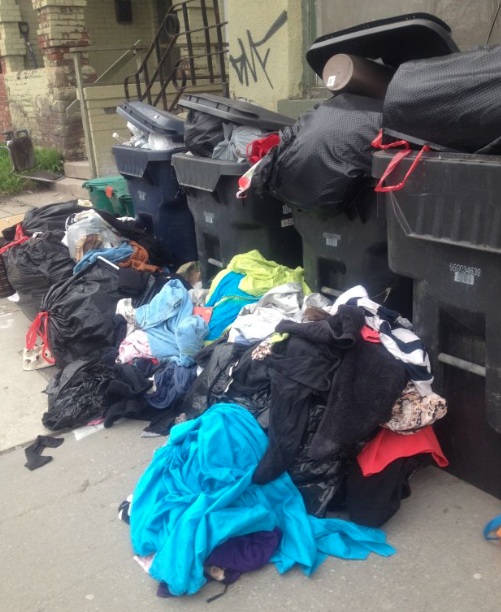 ---
---
Are we missing a 100In1Day Toronto 2016 event that's happening in the east end? Email us at info(at)eastendarts.ca with the details so we can include it in the list!