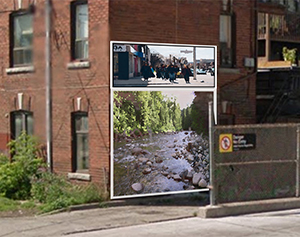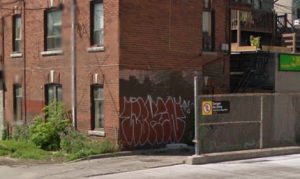 Linsmore Tavern is getting a spring makeover! The historic Linsmore Tavern is located at 1298 Danforth Avenue. Its back wall (shown at right) directly faces the Greenwood TTC station, and will soon be painted with a community mural created by artist Jim Bravo.
FEEDBACK WANTED by MAY 20th, 2016
We are gathering community feedback on the proposed designs for consideration in creating the final image.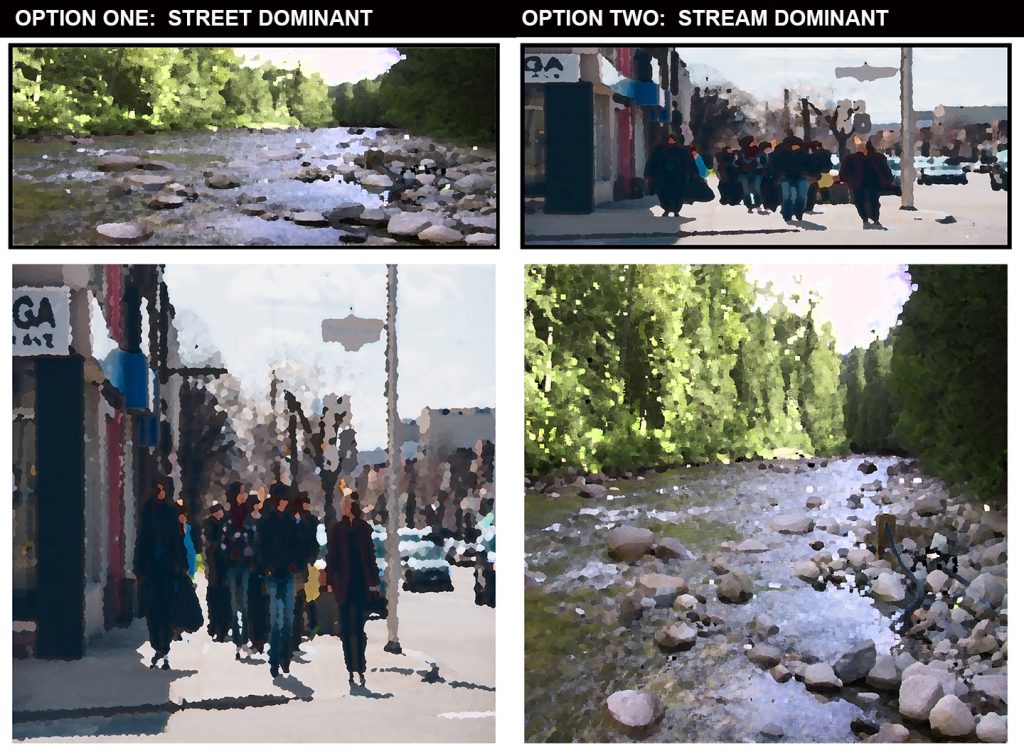 Jim Bravo's rough drafts shown above explore the themes of "then"&"now" and "nature"&"urban".  Many might not know that Linnsmore Crescent was once a small stream that was part of an intricate water system that fanned up north from the lake, east of the Don Valley, which is partially responsible for slowing urban development into what is now the east end of Toronto.
Let us know what you think! These are rough drafts – the artist will adapt according to feedback. All reasonable feedback will be considered, however, final artistic choices will be made by the artist and building owner. You can submit your feedback in one of the following ways:
Email us at info@eastendarts.ca
Drop by the Linsmore Tavern at 1298 Danforth anytime up to May 20th and drop off a feedback form
Join us in person and meet the artist at the Linsmore Tavern on Friday May 20 between 4 – 6 pm
Fill in the following form by May 20:
(Thank you – the feedback period has now ended and the form has been removed.)