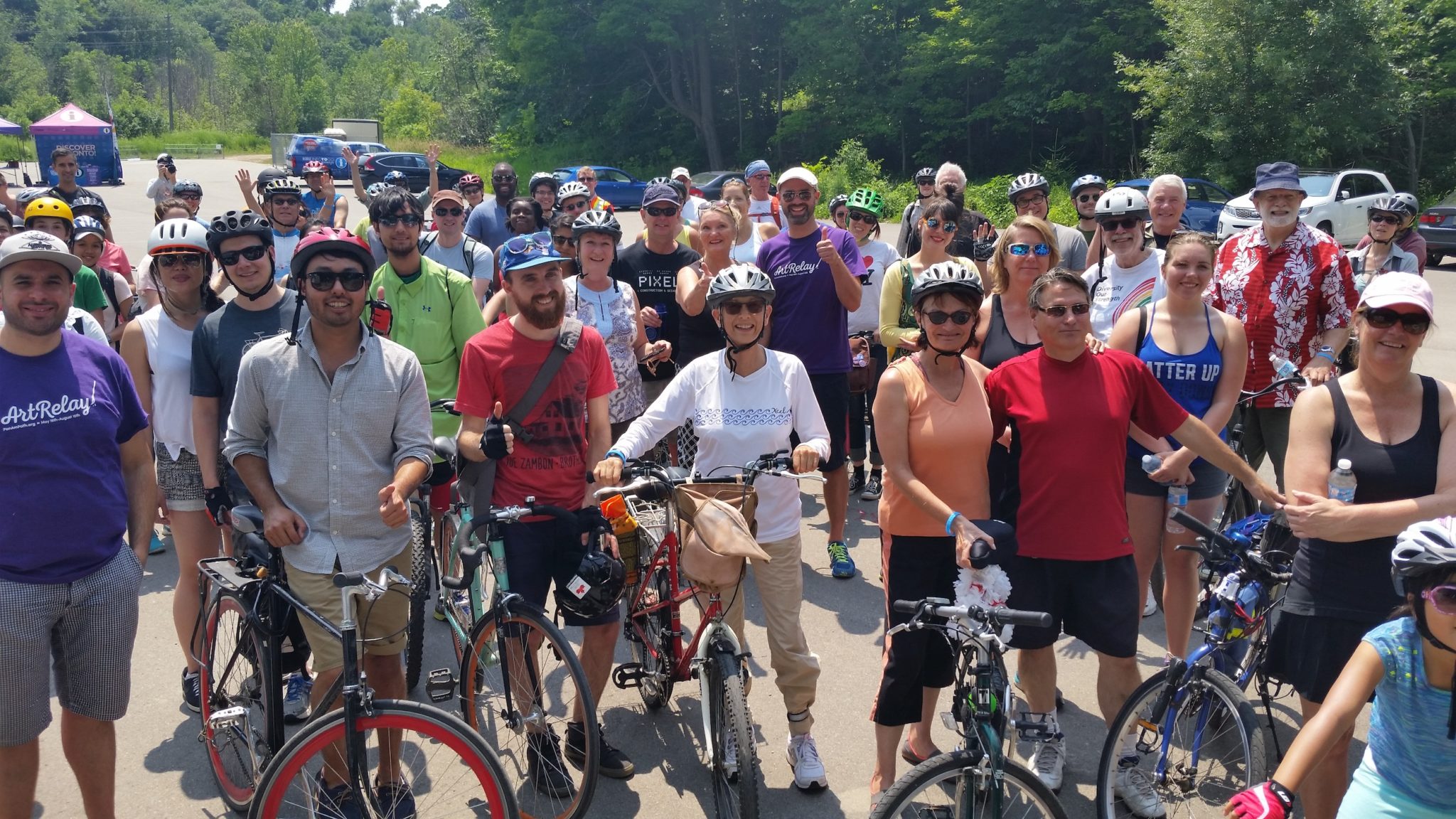 East End Arts and Friends of the Pan Am Path launched SHIFT on July 11, 2015 with an Arts Relay guided bike tour. SHIFT features a variety of temporary and permanent art installations and murals created to celebrate arts in the east end of Toronto. The artworks selected for this project playfully explore themes of diversity and emphasize the potency of a simple shift of perspective.
The SHIFT art includes painted benches by the STEPS Initiative, a mural by the Project Gallery Collective, an installation by Labspace Studio, and a mural by the Z'otz* Collective. 
Starting in the Taylor Creek parking lot, the tour stopped at the SHIFT art installations and murals along Zone 9 of the Pan Am Path, as the artists discussed their projects and inspirations. The tour ended at Todmorden Mills and the No. 9 Eco-Art-Fest with free ice cream by Pearson Toronto.
Thanks to everyone who joined us for the ride! The SHIFT art will stay on display for you to enjoy along the Pan Am Path.
Related links:
SHIFT Projects & Artists
SHIFT Zone 9 of the Pan Am Path
Pan Am Path