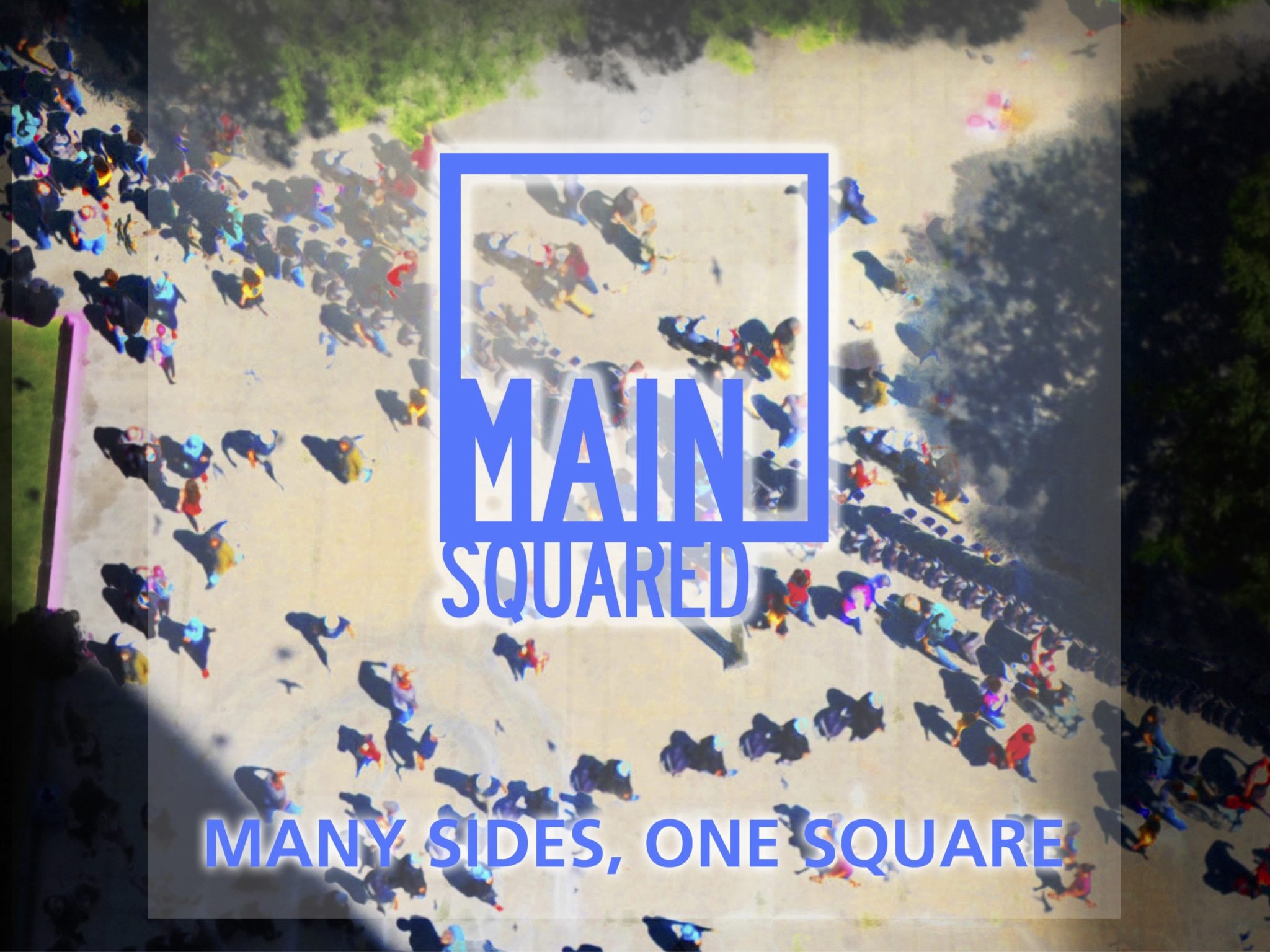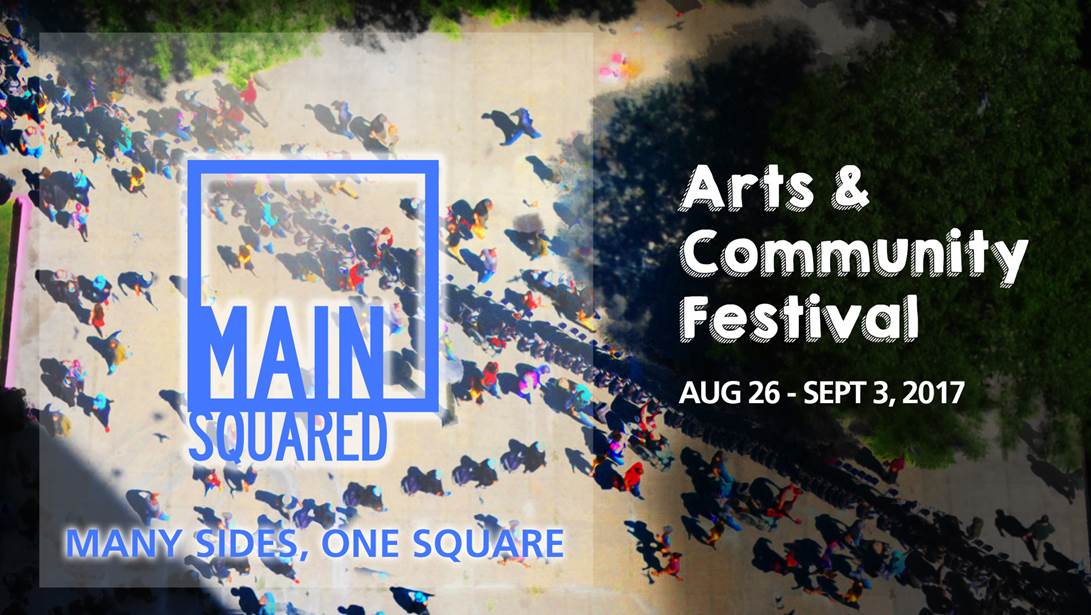 Attention: Arts, Culture, Community, and Listing Editors
For Immediate Release: August 11, 2017
Many Sides, One Square: MAIN SQUARED is a festival shaped by its surrounding community
This free arts and community festival's goal is to spark and embrace creativity where it lives, bringing the arts directly to the community and its residents
August 11, 2017, Toronto: East End Arts presents Main Squared, a free nine-day arts and community festival that will activate and explore the public square at the corner of Main Street and Danforth Avenue from August 26 to September 3, 2017. Blending contemporary art and community arts projects, the festival will feature art installations, interactive activities, workshops, performances, and more. Main Squared is a Signature Project of the City of Toronto's Cultural Hotspot initiative, celebrating and showcasing arts, culture, and community in East York/East End Toronto from May to October.
Main Squared will bring an interactive and entertaining festival experience to a neighbourhood whose residents have expressed a desire for more events and activities close to home. The festival location is situated in the unique spaces between the four high-rise towers that are home to thousands of residents and a commercial plaza with unoccupied storefronts. Given its accessible location, diversity, density of residents, and proximity to transit and other amenities, Main Square is full of potential as a vibrant and unique cultural hub. With Main Squared, East End Arts aims to increase engagement with the community to spark a sense of pride within the spaces in the neighbourhood in which they live, work, play, and own every day.
"Our festival theme is 'The Town Square'. With this, we explore the notion that the physical space of a public square creates a natural stage for the on-going, collaborative performance of a community discovering and expressing itself," says Cindy Rozeboom, Director of Programming at East End Arts. "The activities and projects presented invite people to participate in this idea, in whatever way makes most sense to them: pondering an installation, enjoying a performance, finding treasures at an open-air marketplace, or participating in art creation."
The 12 contemporary art installations curated by artist collective Labspace Studio reference, play with, and draw inspiration and insight from historical "public squares" while tapping into community aspirations. Interactive projects include "Echo" by artist kipjones, that uses cast iron and cast aluminum plinths to reference the notions of a "speaker's corner" in a way that neutralizes heroism. Artists Ernestine Aying & Ryan Phyper's "Block Party" is a vibrant and interactive seating installation that promotes play and discovery, creating a hub for community engagement.
Artist Paul Chartrand's project "Living Text" will be grown inside the "The Pit" (an unused courtyard) to emphasize life found at the periphery of urban spaces. Artist Emily DiCarlo's "To The Minute Unknown" installation transforms a broken light post into a sundial-inspired, 24hr video-surveilled timepiece, contrasting organic time-keeping with technological punctuality. Artist Aaron Hendershott's project "Cross/Section" invites residents of Main Square to adorn an unused storefront space with personal items that will reflect the diversity of the community and tell stories about their identity and culture through forming a mosaic.
Main Stage Monologues, written and directed by Rosemary Doyle of Red Sandcastle Theatre, is a series of monologues based on stories gathered from the residents that will be performed by community-based and professional actors.
The Main Squared festival will feature contemporary art installations alongside theatrical and musical performances that will showcase local talent, creative community workshops, activities for kids and families, and a weekend marketplace with local artists, artisans, and businesses.
Main Squared is proudly presented by East End Arts, and is a Cultural Hotspot Signature Project in partnership with the City of Toronto. The contemporary art installations are curated by Main/Danforth artists and designers Labspace Studio.
MAIN SQUARED
August 26 to September 3, 2017 (times vary by day)
Main Square (Main Street & Danforth Avenue, Toronto)
Facebook | Twitter | Instagram
Visit our Main Squared page for detailed project descriptions and artist bios, or contact us for further information. Interviews, photos, and further information is available upon request.
Media Contact: Tanya Oleksuik, Communications Manager, East End Arts
E: tanya@eastendarts.ca | T: 647-715-2150
– 30 –