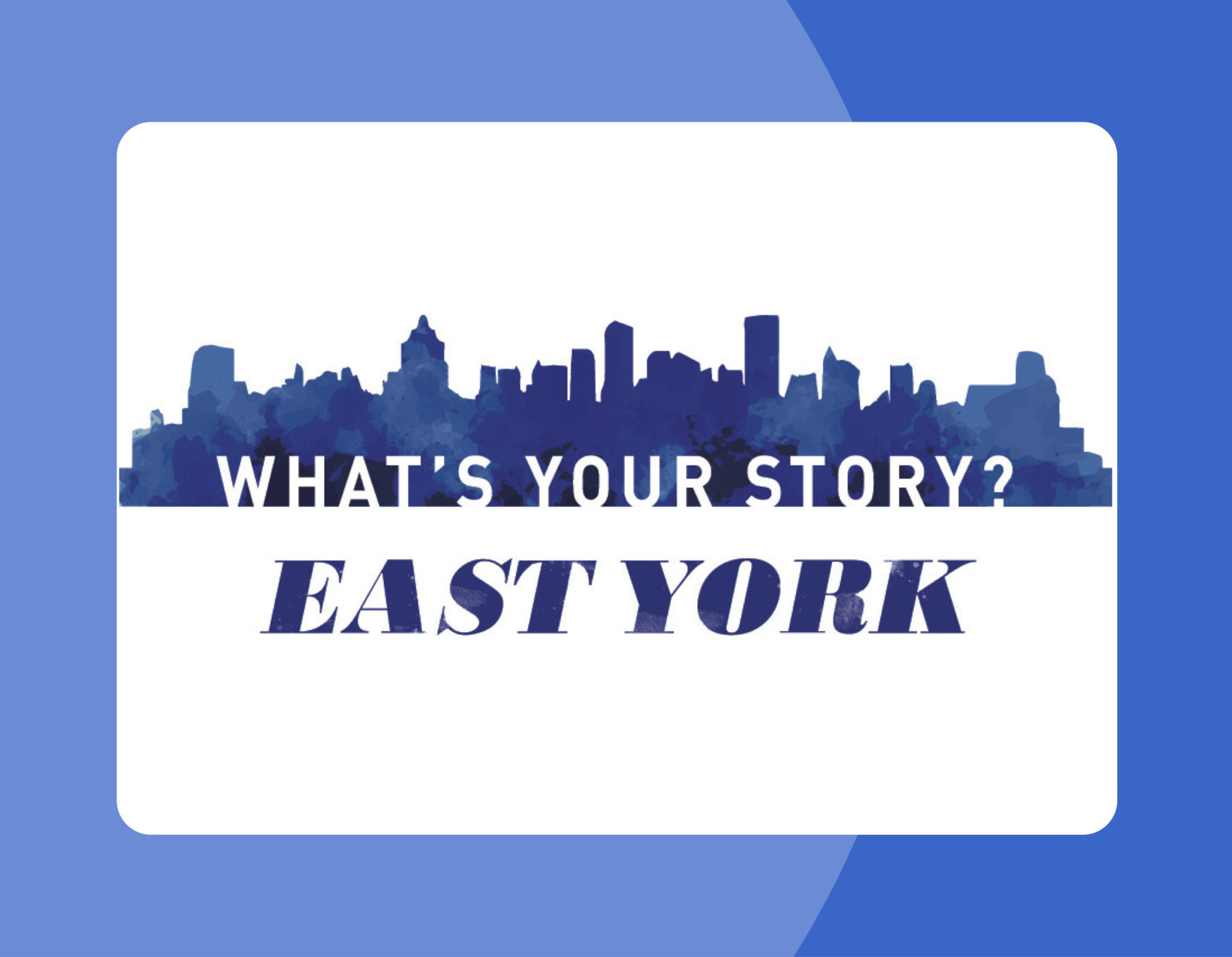 We are proud to share the following press release from The Ontario Book Publishers Organization (OBPO) announcing the winners of the 2017 What's Your Story? writing competition. East End Arts wishes to thank all the talented writers who shared stories and responded to the open Call for Submissions. Congratulations to the east end writers Terri Favro, Jason Freure, Susana Molinolo, and Sadi Muktadir! We will share further details soon about the east end What's Your Story? event, which will take place on September 17 during our Weekend of Words literary celebration from September 15-17 at East York Civic Centre.
---
OBPO LITERARY EVENTS TO SHOWCASE WINNING WRITERS FROM OUTSIDE TORONTO'S DOWNTOWN CORE
Toronto, ON (July 13, 2017) – The Ontario Book Publishers Organization (OBPO) is excited to announce the second annual What's Your Story? series of literary events that will take place in the inner suburbs of Toronto: Etobicoke, North York, East Toronto, and Scarborough in the summer and fall of 2017. These reading and writing events will help to provide all Toronto residents with access to Toronto's dynamic literary scene.
A writing contest held by the OBPO selected four writers from each neighbourhood – three emerging, unpublished writers and one established writer. The pieces will be published on open-book.ca, published in an anthology, and performed at the events.
"The 2016 What's Your Story events were even more successful than we'd hoped," said Holly Kent, Executive Director of the Ontario Book Publishers Organization. "We're building on the most popular aspects of last year's events to reach more Torontonians in 2017."
"We are excited to enter into the second year of our partnership with OBPO," says Claire Hopkinson, Director and CEO of Toronto Arts Council. "Investing in arts activities outside Toronto's downtown core is a priority for us and this unique partnership helps to ensure access to networking and promotional opportunities for the writers who live and work in all corners of the city."
Each event is a partnership with four of Toronto's Local Arts Service Organizations and involves a mix of readings, creative writing workshops, open mic periods, and other activities to engage writers and readers across the city.
What's Your Story, Scarborough? in partnership with Scarborough Arts
Saturday, August 26, 1:00 – 3:00 pm, Harrison Properties
Featuring authors Cordelia Strube, Marcus "Roi" Medford, Téa Mutonji, Catherine Raine, and host Sheniz Janmohamed.
What's Your Story, Etobicoke? in partnership with Arts Etobicoke
Tuesday, September 12, 6:30 – 8:30 pm, The Assembly Hall
Featuring authors David James Brock, Lorrayne Anthony, Novka Cosovic, Margot Lettner, and host Antanas Sileika.
What's Your Story, East Toronto? in partnership with East End Arts
Sunday, September 17, 2:00 – 4:00 pm, East York Civic Centre
Featuring authors Terri Favro, Jason Freure, Susana Molinolo, Sadi Muktadir, and host Charlie Petch.
What's Your Story, North York? in partnership with North York Arts and the Toronto Public Library
Saturday, September 30, 2:00 – 4:00 pm, Barbara Frum Public Library
Featuring authors Elyse Friedman, Jennilee Austria, Robyn Hamilton, David Stokes and host Benjamin Hackman.
Contact:
Holly Kent, Executive Director
Ontario Book Publishers Organization
holly@obpo.ca | 416-838-8226
The Ontario Book Publishers Organization (OBPO) is a trade association of 41 Ontario-based, Canadian-owned book publishers. The OBPO represents the needs, interests, concerns and issues of Ontario book publishers.
-30-