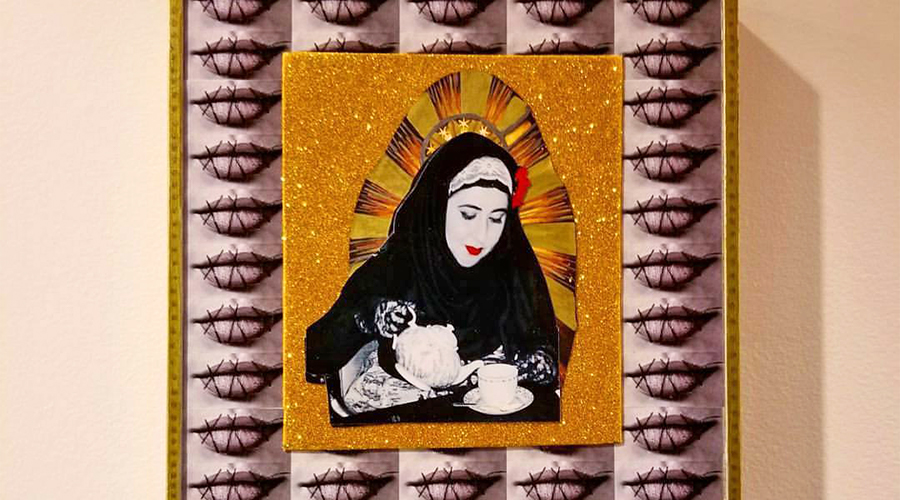 East End Spotlight is a monthly news piece where we highlight east end artists, arts organizations and creative spaces & professionals that we want to shine a spotlight on💙!
For January 2020, we are shining a spotlight on Hanan Hazime, a multidisciplinary artist in Toronto who is presenting Found Poetry as part of our Winter ArtMEETS series!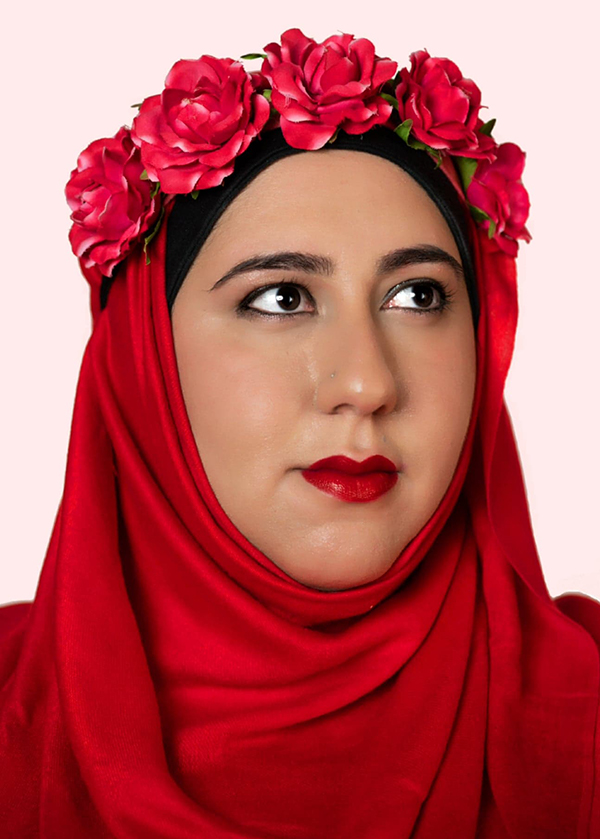 Name: Hanan Hazime
Discipline: Multidisciplinary Artist (literary, visual, performance, photography)
Artist Website: hananhazime.com
Artist on Social: @the.mad.muslimah on Instagram
Tell our readers a bit about yourself:
I'm a Lebanese-Canadian multidisciplinary artist, creative writer, community arts educator, and writing instructor. My primary mission as an arts instructor is to provide accessible and inclusive arts education to marginalized communities with a special focus on crafting safe spaces for Muslim women, individuals with mental health challenges, folks with disabilities, and BIPOC youth to discover and enhance their writing and art skills.
My creative writing has appeared in a number of publications including The Windsor Review, Generation Magazine, and Feckless C*nt: A Feminist Anthology. My debut poetry chapbook "Aorta" was published by ZED Press in April 2018. I recently self-published another poetry chapbook in September 2019 called "The Space Between Her Legs".
My visual artwork has appeared in several exhibitions including Being Scene, (Mus)interpreted, and in the Bursting Bubbles exhibit as part of the 2018 Rendezvous with Madness Festival. I've also participated in many artistic performances around the city ranging from a whimsical sound poetry performance at the East York Civic Centre as part of a Cultural Hotspot event to a feminist choir performance at the Gardiner Museum for Annie Wong's "Panic in the Labyrinth".
When I'm not creating art or instructing workshops, I enjoy reading fantasy and science fiction novels, over-analyzing things, photo-blogging, dancing with faeries in the woods, and drinking copious amounts of tea.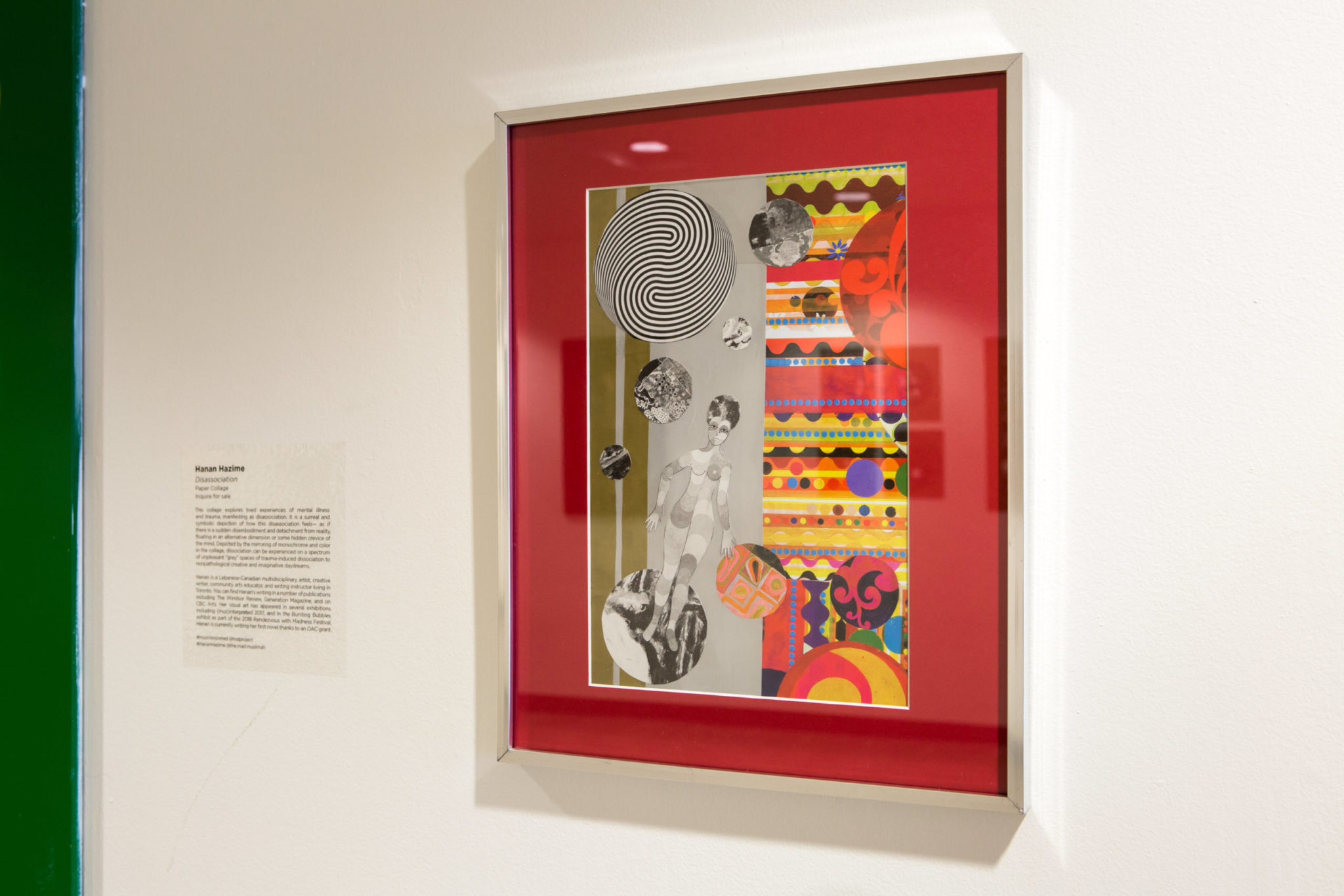 Why is your art important to you?

My art is important to me because it allows me to channel all of my passion, love, anger, pain, fear and myriad of other emotions, lived experiences, and states of being into a space that is spiritually fulfilling and therapeutic. My art is important to me because it is my chrysalis — it nourishes my soul and allows me to heal, grow, and transform into something more beautiful, more resilient. My art is important to me because through the process of creation, I can transcend the material world and be closer to the ethereal realm, and to God. My art is important to me because according to Dr. Nicole Martins, an American Media Professor, symbolic annihilation "is the idea that if you don't see people like you in the media you consume, you must somehow be unimportant" and I never want people who share my identities to feel that way so, I create for them. I'm a mad, disabled, Muslim woman of colour trying her best to advocate for social justice and my art should be important to the world because representation matters. My art should be important to you because it questions binaries, dispels stigmas and stereotypes, and empowers marginalized voices.
Tell us a little bit about an upcoming project you're working on:

Thanks to an OAC grant, I am currently working on my first novel. It is a YA coming-of-age story about an adolescent Muslim woman who is struggling with some mental health issues.
Your favourite place to engage/create/admire art in east Toronto?

The beaches and the ravine trails are definitely my favourite places to experiment with photography and to think about my art. Sometimes, I bring my notebook/sketchbook with me on walks but usually I just like to let my mind freely wander. To me, nothing is more inspirational than nature.
Areej Artists Centre is a wonderful place to admire art in east Toronto!
A fun fact about you for our readers:
I interned at CBC Arts for 12 weeks in 2018. I worked as a Researcher and because of that, my name somehow ended up on IMDB under Miscellaneous Crew for the Exhibitionists show.