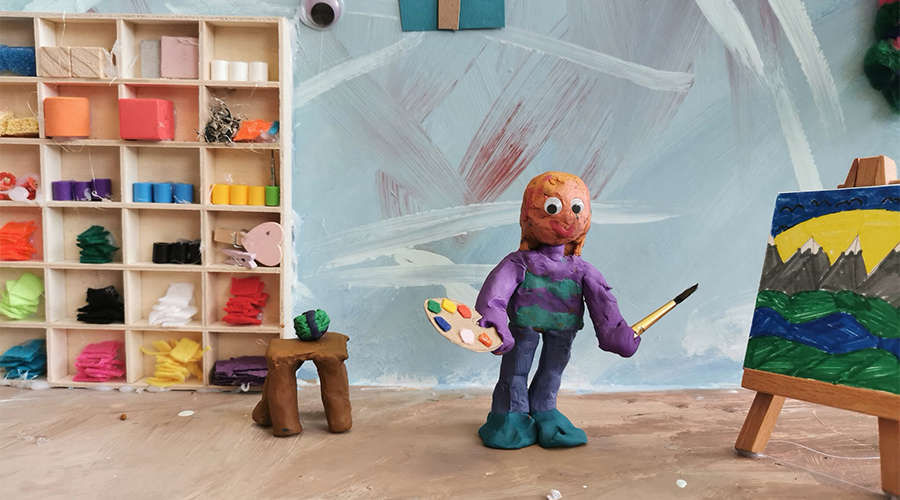 East End Spotlight is a monthly news piece where we highlight east end artists, arts organizations and creative spaces & professionals that we want to shine a spotlight on💙!
For November 2019, we are shining a spotlight on ArtCave, a local Toronto-based artist collective with a focus on art education and community, who we now partner with to present accessible and engaging programs to youth and more!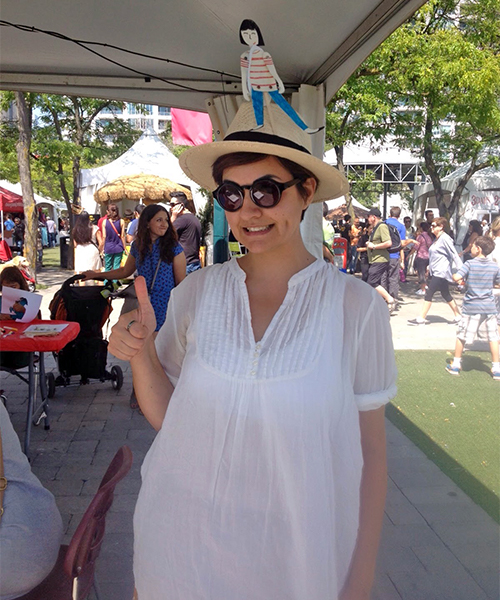 Organization Name: ArtCave
Artistic Focus: Our focus is progressive arts education and community building through art; aiming to create and foster a kind of studio-based learning, thinking, and creative freedom in a safe and inclusive environment.
Website: www.art-cave.ca
Organization on Social:
Instagram: @artcaveto / Email: info@art-cave.ca / Facebook: ArtCave / Youtube: ArtCave
Tell our readers a bit about your arts organization, your history, artistic mandate etc.:
ArtCave started out of a need in 2013. Nilou Afshar and I needed an affordable studio space to work, and to share our common love for teaching and art education. We both have a background in fine art as well as education, so we combined the two, and that's how this love project started. Over the past six years we offered many art classes, camps and programs for kids, youth and adults. As well as a number of traveling art programs across the GTA. These classes and programs have included comics, animations, drawing, painting, photography and sulpture, with a good balance of digital and traditional media.
I have a strong interest in community-based arts, and outside of our regular classes and programing at ArtCave, I often sought out partnerships and collaborations with other organizations, local businesses and artists. These organizations have included Toronto Public Library branches, East End Arts, The Danforth BIA, The City of Toronto, Quack quack animation studio, Page and Panel book shop and more. As a collective we have worked with and continue to work with artists such as Elfie Kalfakis, Martha Newbigging, Philip Marcus, Katika Marczell, and Ella Tetrault. My interests as an artist and educator go well beyond offering art classes, and or operating as a business. Operating a business (which was actually a storefront studio) with an ever-rising rental fee in our hip and growing east Toronto neighborhood was no longer feasible for us. In the spring of 2019 Nilou decided to part ways. After a few months of hard decision-making and super busy summer programs, I decided to close our doors. Through all the partnerships, projects and outreach these past few years, I had developed many relationships in the east end, and realized some great projects. Saying goodbye to our community was pretty hard, and many tears were shed. But ultimately East End Arts opening their doors to ArtCave means that we will be able to continue these relationships, and even develop some new ones!
I would say the slightly updated mandate of ArtCave now as an artist collective in a new home, is to increase accesses to the arts, offer innovative and inclusive art programs focusing on building skills and community, while engaging participants with contemporary art ideas, practices and artists through meaningful activities, and real life connections.
What makes your arts organization unique or different?

What makes ArtCave unique and different is our expertise in art, and education, as well as our progressive art programming, which encourages a collaborative and community spirit, and values the importance of creative freedom and critical thinking. We engage participants beyond the classroom and cookie-cutter art making.
What can participants expect from your organization this upcoming year?

In this upcoming year you can expect some new faces, partnerships, and projects, which we are excited to conduct as an artist collective in our new home at St. Matthew's Clubhouse, and in partnership with East End Arts. We have started our very exciting Contemporary Art PA Day Camps. Some programs to watch out for in the winter and spring are our Comics, Illustration and Publication Program for kids, as well as our Youth Studio program. You can be sure to expect a wild and fun art camp during March Break, which is a preview of what we are planning for the summer! I'm so excited to see what we can do at the Clubhouse, and in the beautiful East Riverdale Park.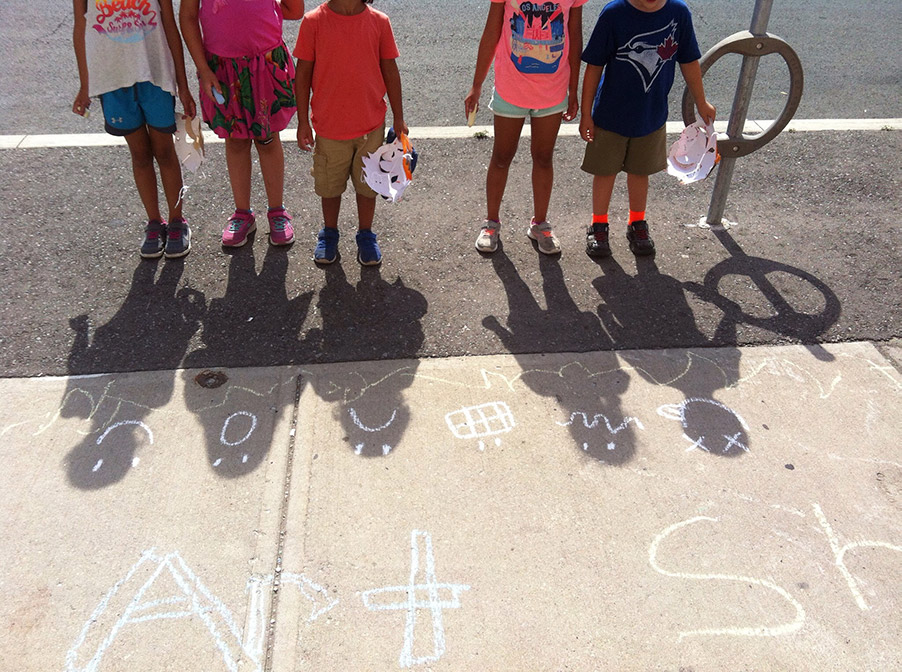 How can community members interact or support your organization?
We always welcome youth volunteers and mentors. We would also love to work with and hear from elders in our community. You can follow us on social media or sign up for our newsletter for programs, events, and news updates. You can invite us to your school, and or visit us with your school. You can attend our workshops and classes or community art events. We also love finding ways to recycle materials; if you have a collection of random things you don't know what to do with, talk to us! We have run entire programs free of waste, using recycled materials.
What are some other arts organizations in east Toronto that you love?
Well obviously East End Arts first! This past year we shared our studio with Empath School for Arts and Magic, run by Melissa Harendorf. Melissa started running a truly magical Open Studio program, which now runs on Sundays at Areej Artists Centre, geared towards neurodivergent youth, and I really appreciate the care and thought Melissa puts into her unique programs. Although Toby's Place is not an arts organization, and is more east, but it is also another one of my favorite organizations. They offer free programs and meals for 2SLGBTQIA+questioning youth under 23. I also love seeing what Children's Peace Theatre is up to. Common Threads offers life skills classes like sewing, cooking and money management for kids and adults, which I wish actual public schools included in the curriculum.