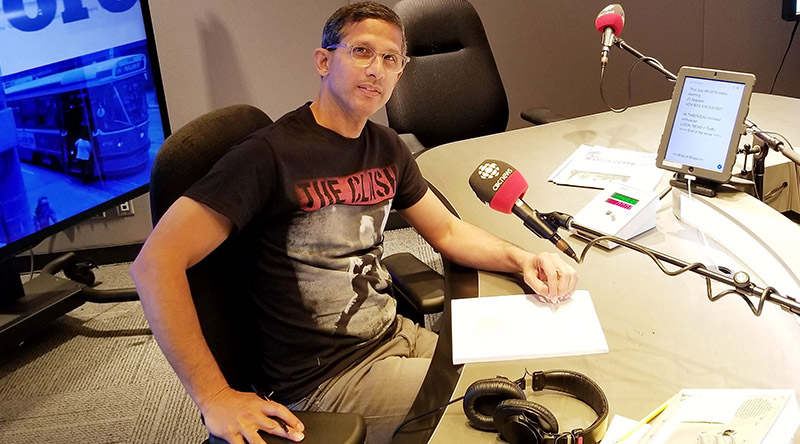 East End Spotlight is a monthly news piece where we highlight east end artists, arts organizations and creative spaces & professionals that we want to shine a spotlight on💙!
For August 2019, we are shining a spotlight on CBC Host Errol Nazareth, a talented East Ender, and the host of our upcoming music series, East York Days! !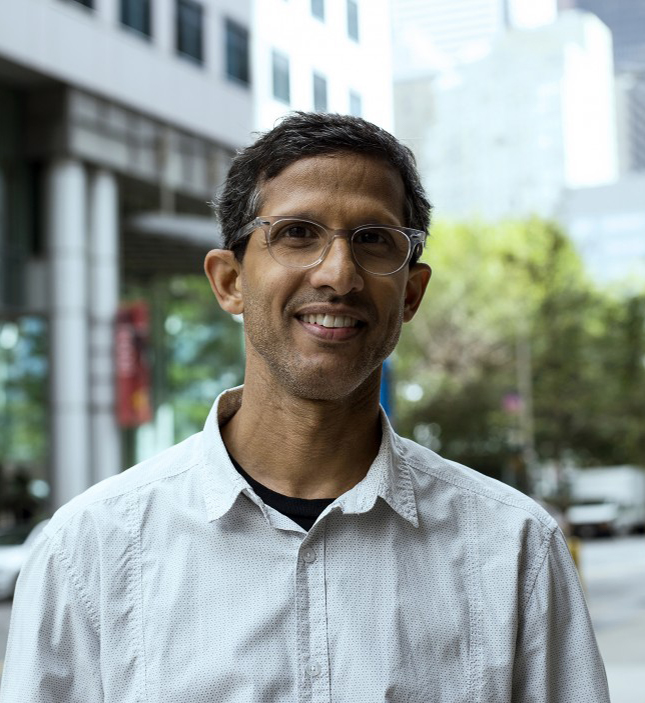 Name: Errol Nazareth
Discipline: Journalist/Broadcaster/Teacher
Social Handles: @ErrolNazareth on Twitter, and @errol.nazareth on Instagram
Tell our readers a bit about yourself:
I've been playing professionally with words for more than 20 years. I've written for The Toronto Sun as well for the alternative weeklies NOW Magazine and EYE Weekly.
I've talked about music and music trends on several CBC Radio shows like Definitely Not The Opera and Sounds Like Canada; I've hosted music shows that aired across the country, and I'm the host of Big City Small World, which focuses on the local arts and culture scenes.
I also teach two radio broadcasting courses at Humber College and two Media Writing courses at Centennial College.
Why is your artistic profession important to you?
Being a radio show host and journalist feeds my passion for music from around the world and to share the stories of wonderful musicians with my listeners and readers. As a teacher, I love inspiring students with my experiences in the worlds of radio and journalism.
Tell us a little bit about an upcoming project you're working on:
I've been invited to host a night at the Hot Docs Podcast Festival in November that will features six Toronto-based podcasts worth listening to. It is Canada's premiere podcast festival.
Your favourite place to engage/create/admire art in east Toronto?
Daniels Spectrum, The Young Centre in the Distillery District, and I love reading and grading papers at Cannonball, a small café on Queen East, just west of Broadview.