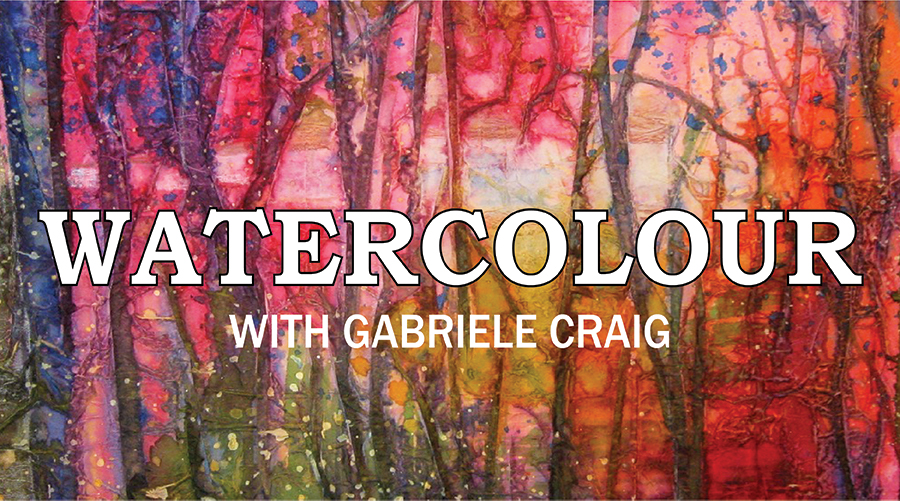 Watercolour with Gabriele Craig
Wednesdays January 15 to February 26 2020 | 10am – 12pm
450 Broadview Avenue, St. Matthew's Clubhouse
$150 for 5 weeks; $30 per class (drop-in) | Register on Eventbrite
Enjoy the same great class in an exciting new location! The popular watercolour classes held at Gardener's Cottage in Kew Gardens Park is now held at St. Matthew's Clubhouse!
Come and join experienced Watercolour artist & instructor, Gabriele Craig, for her winter watercolour classes. Presented in collaboration with East End Arts, come learn watercolours in a fun and supportive environment with an experienced teacher. No experience necessary! Pay $30 per class, all materials included. For those committing to 5+weeks, the supply list can be found below.
CLASS OUTLINE FOR BEGINNERS
Week 1 – Drawing a subject using watercolour pencils;
Week 2 – Learning how to use the brushes by adding water to the created drawing;
Week 3 – Introduction to and experimenting with working on wet paper;
Week 4 – Learning about and applying washes;
Week 5 – Bringing a subject of your choosing, & applying what has been learned in week 1 to 4;
Week 6 – Learning to work with washes wet on dry;
Week 7 – Learning to work with washes wet on wet;
Week 8 – Applying learned techniques on a subject of your choice.
"As an absolute beginner with no drawing or painting experience, I found Gabriele's philosophy of "no mistakes – no judgement" to be highly liberating. Now, after some years of her classes, I can appreciate how this approach not only grounds her students in good technique, but also keeps the process fun!" – Diane MacDonald, Mar 13, 2017
MATERIAL LIST
For those committing to 5+ weeks, supplies required are as follows:
Watercolour Pencils of 24; look for soft (better quality);
Watercolour brushes, which have to be natural hair (brown colour), and purchased as a package of 10;
Pad of Watercolour paper 140 lbs (no less)
Please note: You may bring any materials you have. For any questions on specific supplies, feel free to contact Gabriele directly who can guide you. Midoco Art & Office Supplies offers the best price for pencils, while Michaels is the best price for brushes only.
REGISTRATION
If you want to register for the morning class, running from 10am to 12pm, click below!
If you want to drop-in to any of our classes, please bring $30 cash to St. Matthew's Clubhouse. Materials will be included in the fee. E-transfer is also an option for drop-in classes once you arrive.
THE INSTRUCTOR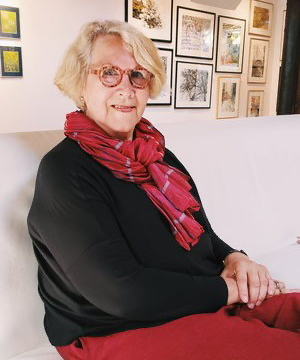 Gabriele Craig, grew up in Germany, coming to Canada in the 'Centennial' year. Her background as Artist includes teaching at the International Academy of Design, the Art Institute of Toronto, and George Brown College. Today, Gabriele lives, paints and teaches in Toronto. As Watercolourist and Art Instructor with 20 yrs of teaching experience, she has a way of "demystifying" the art of watercolour painting in her unique approach to painting and teaching. You may be experienced and/or have some experience in the medium. Groups are deliberately small to allow for individual attention to each participant. The goal is to come away from painting with satisfaction and enjoyment.