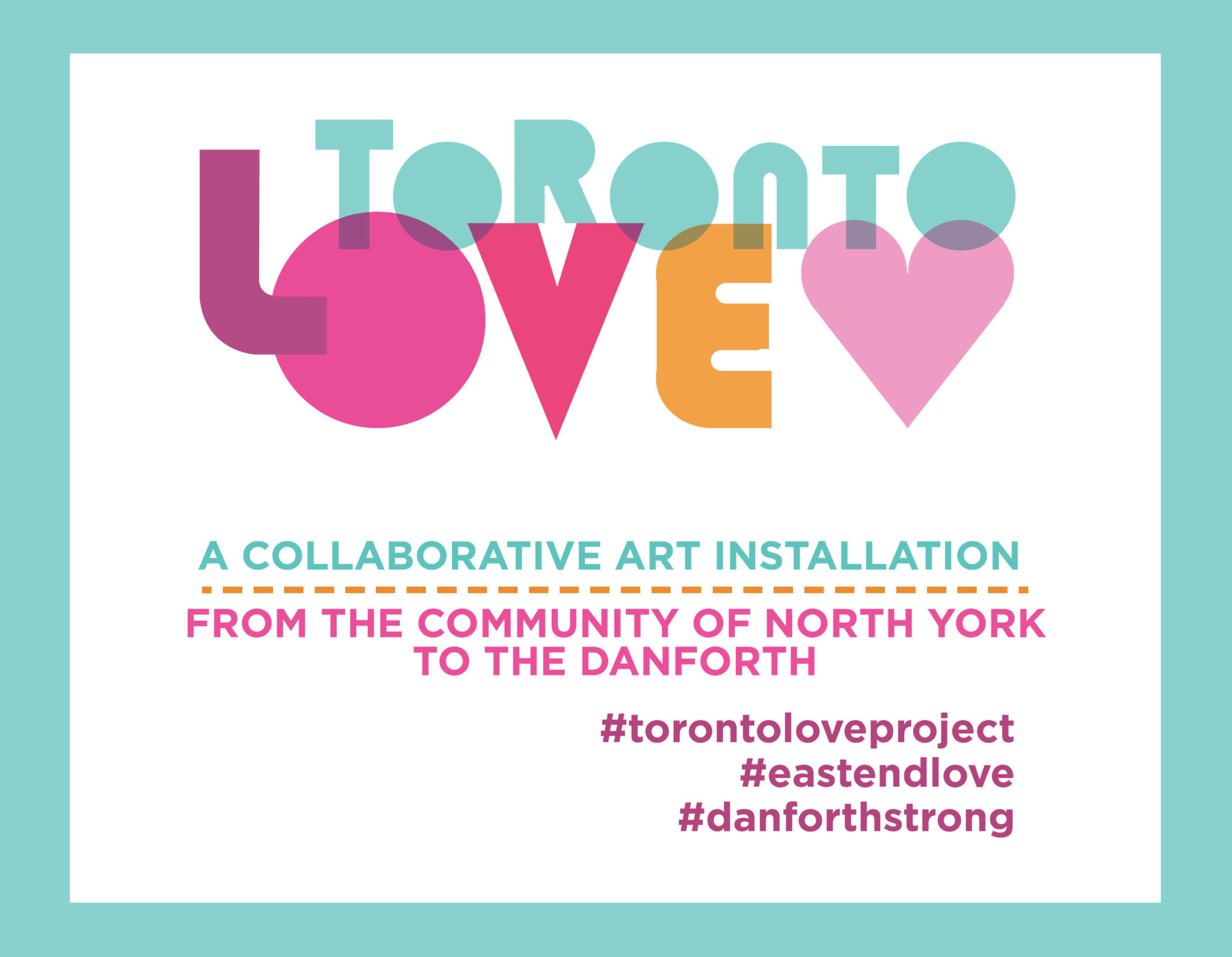 Arts Community comes together for #DanforthStrong
Like you, we were in shock and disbelief about the tragic events on the Danforth on July 22nd. We were heartened by phone calls and emails from our peers reaching out to offer support, asking "what can we do to help?", and the number of events, concerts, and vigils that are creating space for the community to come together, heal, and fundraise for those affected by this terrible event.
East End Love
As always, we continue to be inspired by our community. The collective love, compassion, and kindness expressed in the face of tragedy is just one of the reasons we are so honoured to be able to work here in the east end.
The #DanforthStrong fundraising events, as well as the annual arts events like Dusk Dances, Shakespeare in the Ruff, and cultural festivals like Taste of the Danforth and the Festival of South Asia, offer us all an opportunity to come together, celebrate our community, and take back our public spaces together.
Toronto Love Project
Our sister organization North York Arts was one of the very first to reach out. No strangers to tragedy, still healing from the tragic and senseless attack of April 23rd, they were eager to offer support from their community to ours.
One of the ways they are doing this is by gifting their Toronto Love Project to the Danforth community. The Toronto Love Project was a collaborative community installation to provide hope and positivity as the North York community heals from the events of April 23rd.
The project, initiated by Berene Campbell of Toronto, invited quilters across Canada, the USA and worldwide to participate by making colourful, stitched banners. The goal of the project was to bring an uplifting experience to the North York community.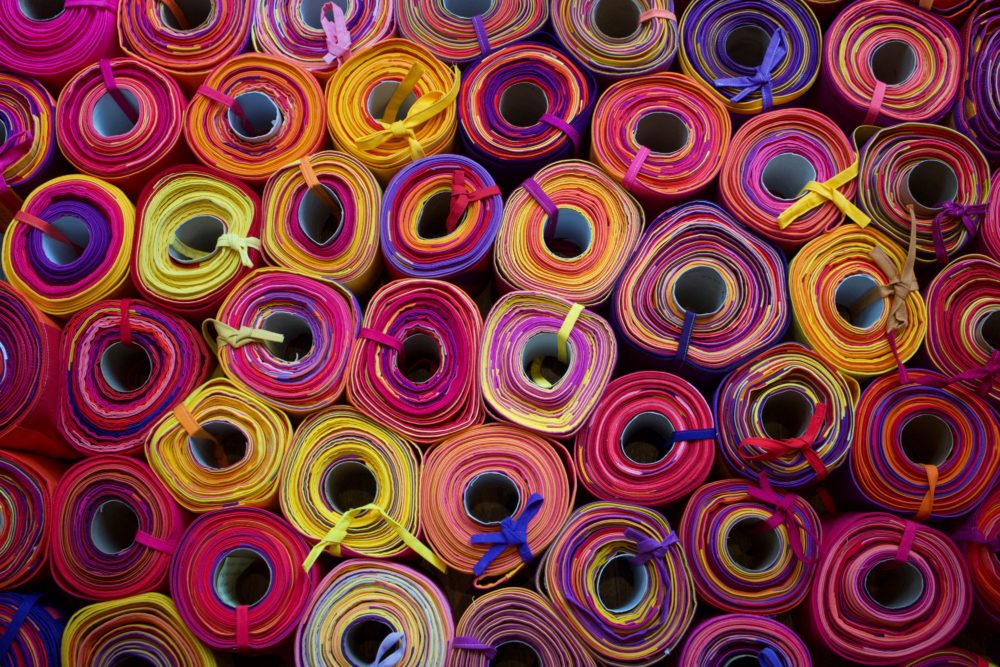 These messages of hope, peace and love are beautiful and universal. New quilt panels are being commissioned from local artists and will be added to the installation to reflect the Danforth.
How to Participate
Community members are invited to visit the East End Arts tent at Dusk Dances in Withrow Park to fill out a heart with their messages for the community. These hearts will be added to the final installation and displayed throughout the Fall. Stay tuned for a final exhibition schedule.
How to Donate
If you are looking for additional ways to offer support, you can donate to the Danforth Strong GoFundMe or the #TorontoStrong Fund initiatives.
We look forward to seeing you out in the community,
East End Arts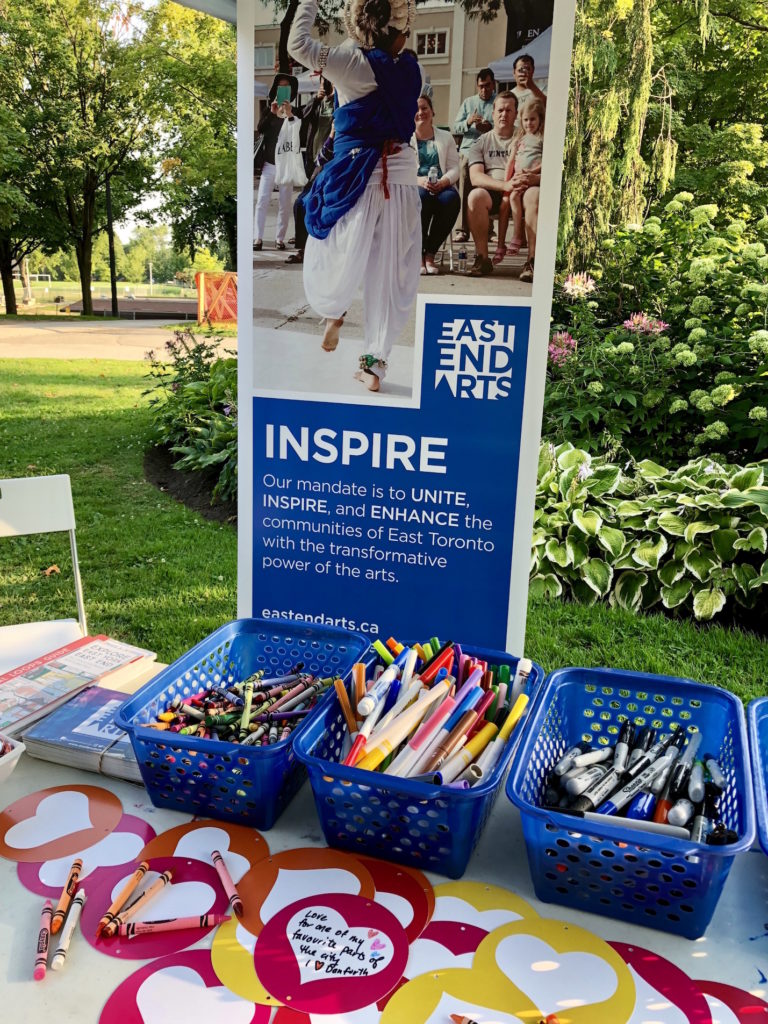 ---
Register to receive ARTS-E-NEWS, a monthly e-newsletter update from East End Arts that shares Toronto-wide opportunities for artists and arts-related events in the east end. Sign up for Youth ARTS-E-NEWS for news about youth opportunities and events.
Follow us online at our social media channels to stay in the loop!
Website | Twitter | Facebook | Instagram | #EastEndLove