CALL FOR APPLICATIONS – GIRLS MURAL CAMP
Interested in visual art and murals? Are you looking for opportunities to learn more about outdoor mural-making this summer? Join East End Arts and muralists Monica Wickeler and Bareket Kezwer for Girls Mural Camp!
Girls Mural Camp is a three-week summer program for youth between the ages of 14-19 who self-identify as young women, girls, and/or female. All participants will be provided with volunteer hours, an honorarium in recognition for their participation, and TTC tokens. No experience is required, but a passion for arts is strongly encouraged!
Spots are limited – please register by completing the form below.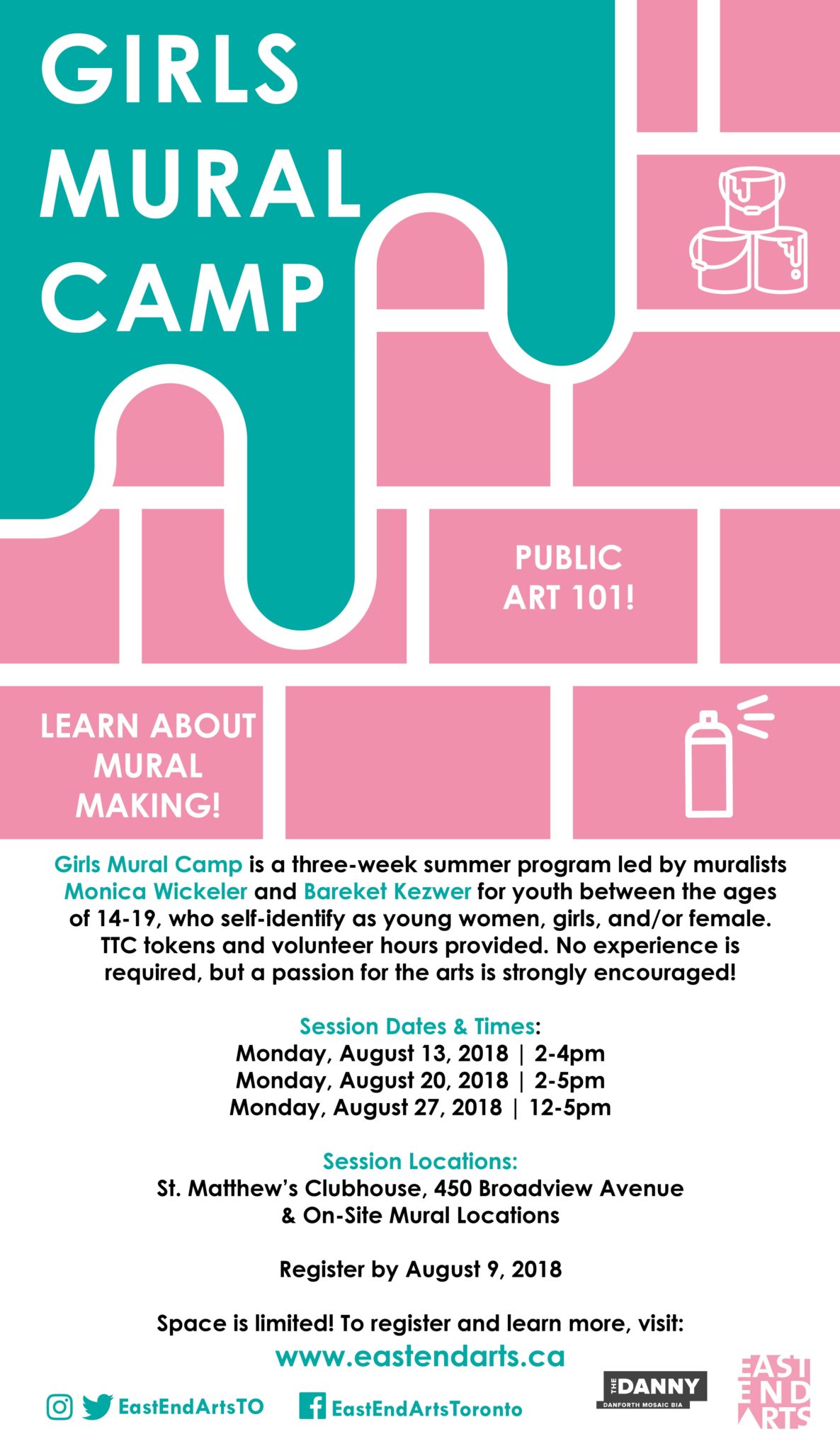 ---
DETAILS
Session Dates & Times:
Monday, August 13, 2018 | 2-4pm
Monday, August 20, 2018 | 2-5pm
Monday, August 27, 2018 | 12-5pm
Workshop Location(s):
St. Matthews' Clubhouse, 450 Broadview Avenue
On-site at specific mural locations (accessible by TTC on the Danforth subway line)
What to Bring:
A lunch or snack (refreshments will be provided, however, participants are encouraged to bring a lunch for each workshop)
A water bottle
Comfortable and safe outdoor mural attire (closed-toe shoes)
Sunscreen, hat, and any other sun protection you need
---
WHAT TO EXPECT
Girls Mural Camp is open to all individuals between the ages of 14 and 19 who self-identify as young girls, women, and/or female. Each session will consist of a combination of in-class and on-site work. Although no experience is required, a passion for art, creativity, learning, and getting your hands dirty is encouraged!
Volunteer hours, TTC tokens, and refreshments will be provided for each workshop.
---
CURRICULUM
Session 1 – Classroom
Introduction to public art around the world (focus on female artists and collectives)
Concept development and basic composition
Methods of scaling your design to the wall (grid, stencil, pouncing, charcoal transfer, projector)
Students are required to select one method to use in the mural and work on it for the next class
Session 2 – Classroom + Wall
Workplace safety
Design development
Bucket and aerosol techniques
Transfer design to wall
Session 3 – Wall (+ Rain Date)
---
ABOUT THE ARTISTS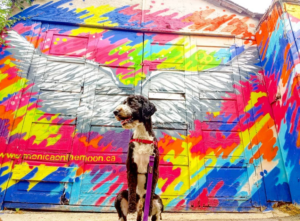 MONICA WICKELER is a trained visual artist who has worked in the large scale painting industry in Toronto for more than 15 years, in outdoor advertising for MURAD as an advertising mural artist and in the film and television industry as a scenic painter. Monica Wickeler has found a love of community and public based art, painting murals and street art for Toronto Business Associations, Pan Am Para Pan Games, private property owners, and during community and City events. For the past several years, Monica has taken part as an Artist in Residence at several TDSB schools as well becoming an Artist Mentor. Website | Facebook | Instagram
---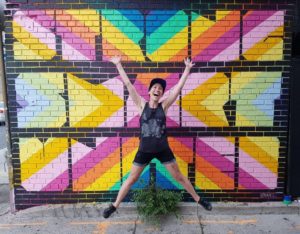 BAREKET KEZWER is a visual artist, muralist, graphic designer, curator, and eternal optimist. Her work is motivated by a desire to spread joy, nurture present minded living, cultivate gratitude, and foster new social interactions. She works with bright colours and bold patterns to captivate people's attention and fill them with delight. She is passionate about creating art that both aesthetically and psychologically brightens the streets and wants to build a community around positive living. She is an inquisitive, adaptive and active urban resident dedicated to making Toronto more socially inclusive. Website | Facebook | Instagram
---
REGISTER
The deadline to register for Girls Mural Camp was Thursday, August 9, 2018.
---
Girls Mural Camp is presented by East End Arts and the Danforth Mosaic BIA.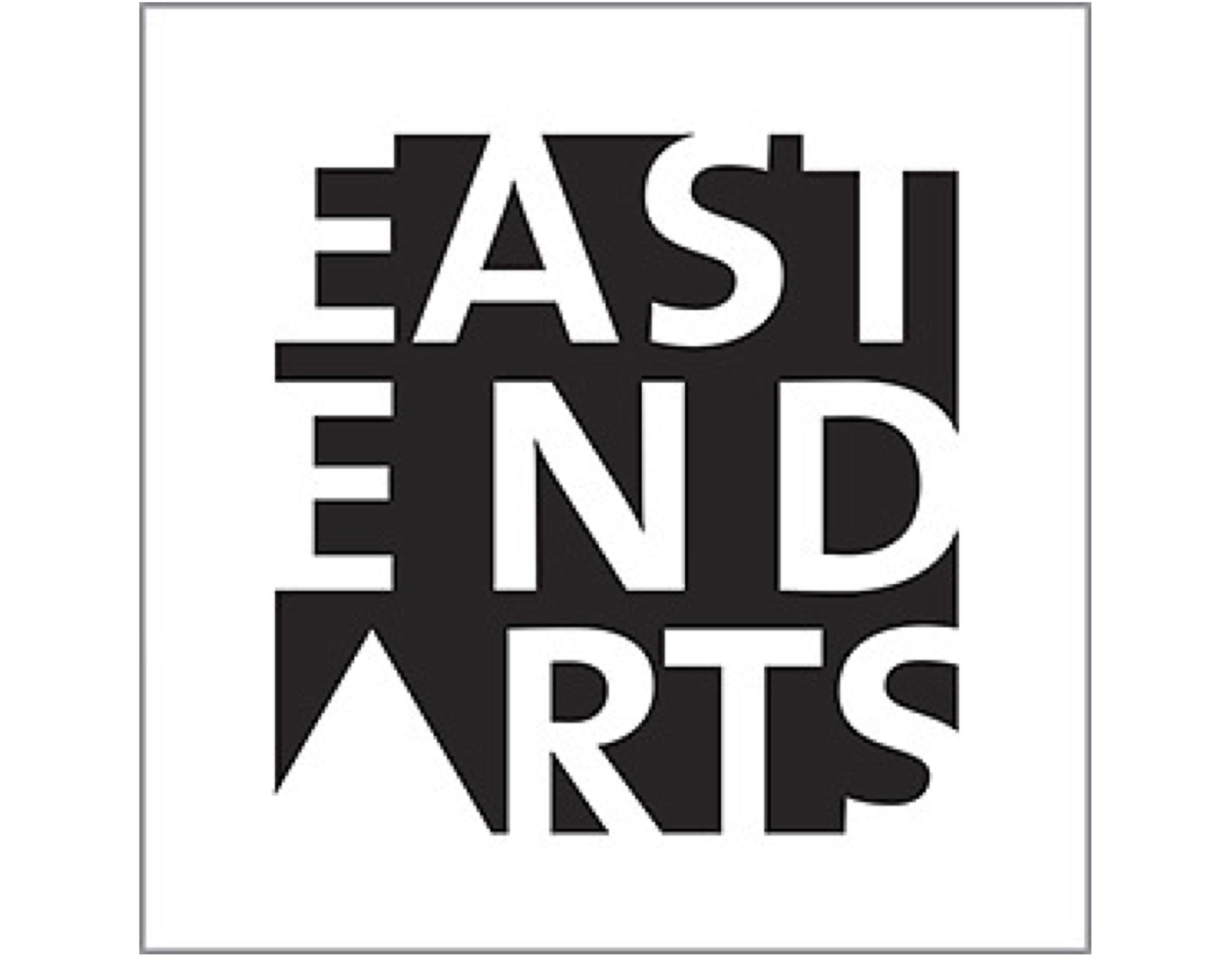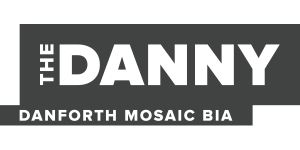 For further questions about Girls Mural Camp, please email info@eastendarts.ca.
---
East End Arts strives to make our programming as accessible and inclusive as possible. If there are any accommodations that you need for any of these workshops, please email info@eastendarts.ca and we will do our best to meet your needs.
---
Register to receive ARTS-E-NEWS, a monthly e-newsletter update from East End Arts that shares Toronto-wide opportunities for artists and arts-related events in the east end. Sign up for Youth ARTS-E-NEWS for news about youth opportunities and events.
Follow us online at our social media channels to stay in the loop!
Website | Twitter | Facebook | Instagram | #EastEndLove