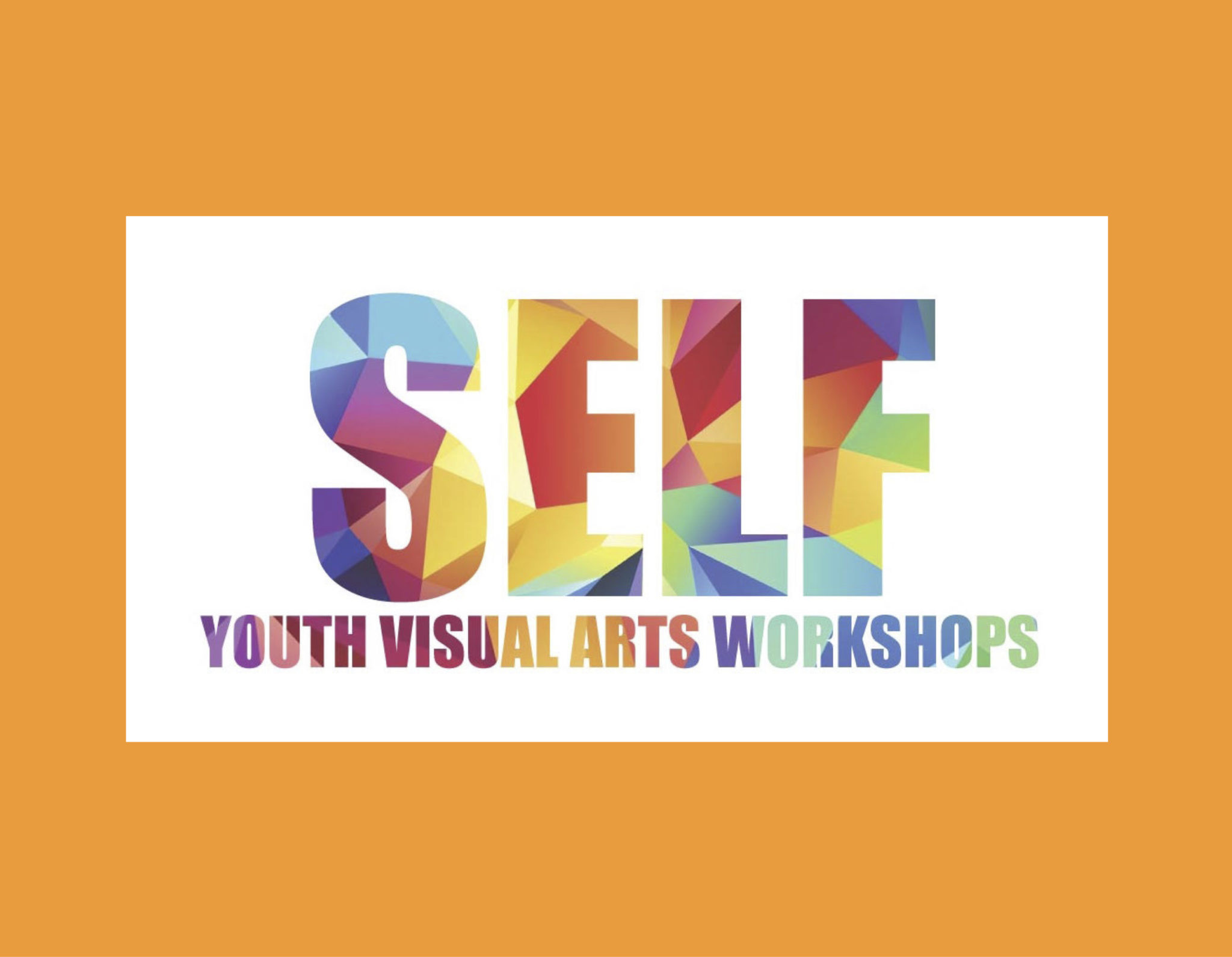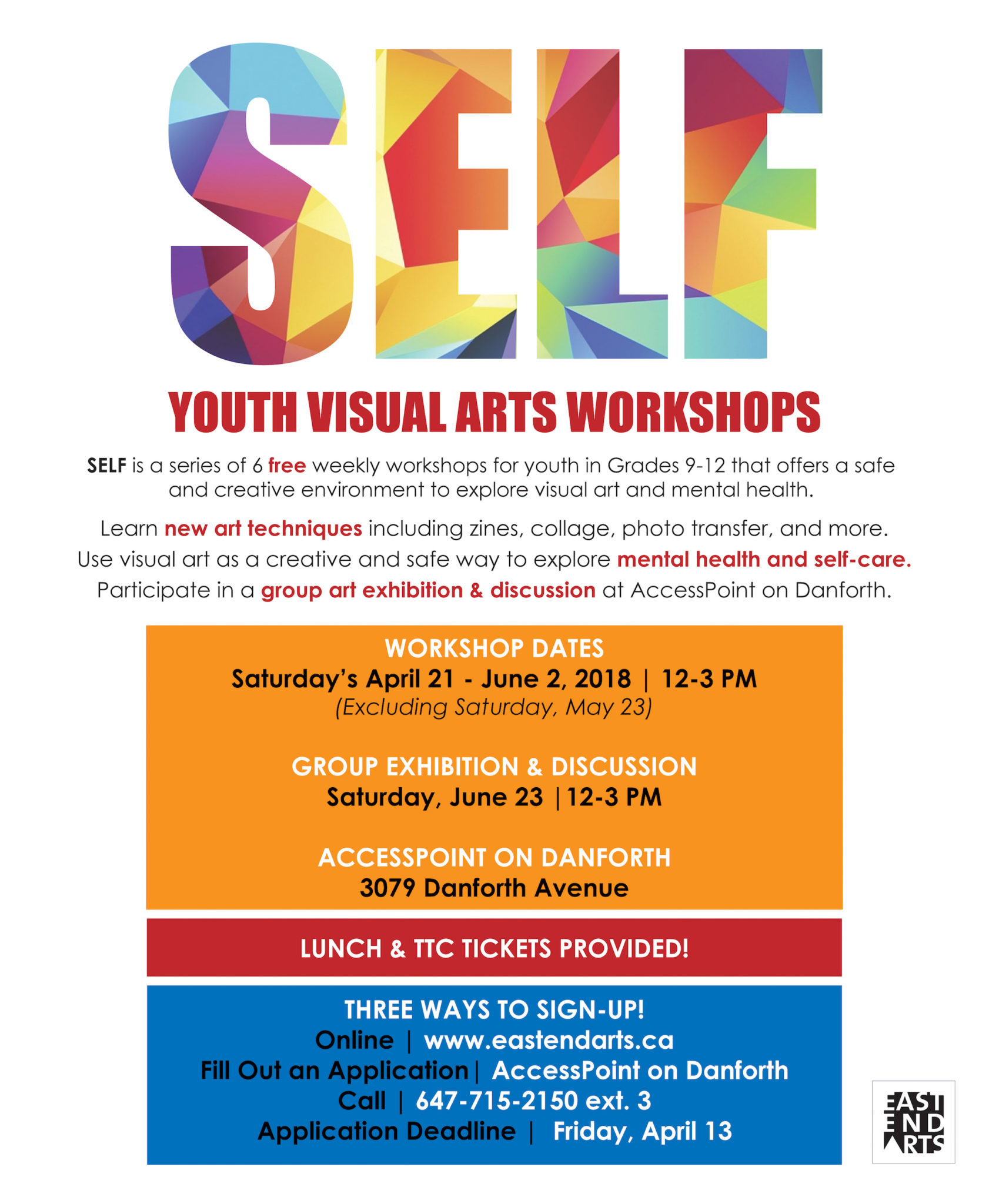 SELF is a series of 6 free workshops for youth in Grades 9-12 who are interested in using visual art as tool for emotional and self expression. These workshops offer a safe and creative environment where participants will learn to use different mediums and art techniques to explore themes surrounding mental health and self-care.
Through hands-on arts activities, exercises, and discussions, participants will work individually and collectively to express their emotions in the visual form. A group exhibition will showcase the artwork created during the workshops to friends, family, and the community.
WORKSHOP DATES:
Saturday, April 21, 12-3pm
Saturday, April 28, 12-3pm
Saturday, May 5, 12-3pm
Saturday, May 12, 12-3pm
Saturday, May 26, 12-3pm
Saturday, June 2, 12-3pm
GROUP EXHIBITION: Attend the Opening Reception on Saturday, June 23, 2018 from 12-3pm
LOCATION: AccessPoint on Danforth, 3079 Danforth Avenue (Community Rooms 1 & 2)
Lunch and TTC tokens will be provided to participants for all workshops and the final exhibition.
FACILITATOR:
Zahra Agjee is a Visual Artist whose work deals with issues of identity, representation, and the self. Agjee currently coordinates and facilitates The Truth & Dare Project, an arts-based workshop series for young Muslim women and other youth art programs in the Greater Toronto Area. She is committed to using the visual arts as a tool of empowerment in all of her work.
---
REGISTER:
Thank you for your interest in SELF Youth Visual Arts Workshops. Registration has now closed. 
---
We thank all applicants for their interest in participating in SELF Youth Visual Arts Workshops. A member of the East End Arts team will be in touch with applicants to confirm registration. If you have any additional questions, we encourage you to connect with us at info@eastendarts.ca.
---
Presented by: