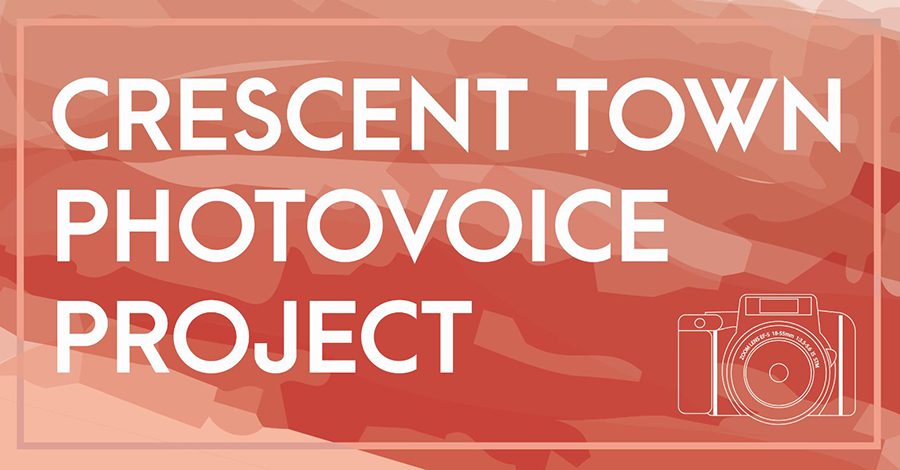 ABOUT CRESCENT TOWN PHOTOVOICE
Interested in learning about digital photography? Crescent Town PhotoVoice is a free, 6-week photography program for youth ages 15-19, which uses digital photography to share stories that are important to youth and their communities. Digital cameras provided! Although this program is open to all, priority will be given to youth living within the Crescent Town-Taylor Massey/Oakridge communities. The program will conclude with a Group Exhibition on Saturday, July 13, to showcase the photography of the talented youth participants to their friends, family, and community members.
PROGRAM INFO

FREE
Every Thursday, May 30 – July 4, 2019 | 5-7pm
Group Exhibition: Saturday, July 13, 2019 | 1-3pm
Digital cameras and snacks will be provided!
Location: The Crescent Town Club – All Purpose Room #2, 2A The Marketplace
---
Crescent Town PhotoVoice is part of the Crescent Town Youth Arts Project, a pilot, joint initiative by East End Arts and the Crescent Town Club, which engages youth as more than program participants. The Crescent Town Youth Arts Project allows youth to help shape and guide the project, engaging them in the selection process, outreach, and evaluation. Participants will have the opportunity to develop skills in program planning & management, leadership, evaluation, marketing, and more. Further, the youth will have the opportunity to participate in an arts-based program chosen by them, that they are more readily invested in.
With guidance from East End Arts and Crescent Town Club staff, members of the Crescent Town Youth Group reviewed program proposals from facilitators, and provided feedback, and demoed two final proposals in an interactive Show-and-Share session.
---
ABOUT THE FACILITATOR
Crescent Town PhotoVoice is facilitated by Diana Nazareth, a certified teaching artist, professional photographer and the founder of Project Kids & Cameras. She has facilitated workshops to over 1000 participants of all ages (with a focus on children and youth ages 7-18) in several schools, community art centres, and libraries throughout the GTA. Her programs are informed by an extensive study of key progressive methods such as, Literacy Through Photography, PhotoVoice, and Visual Thinking Strategies. She designs photography programs that challenge participants to develop a higher level of thinking through individual creative approach, closer observation, discussion, reflection and collaboration. Project Kids & Cameras is a TDSB approved Educational Partner and a Toronto Public Library Program Partner.