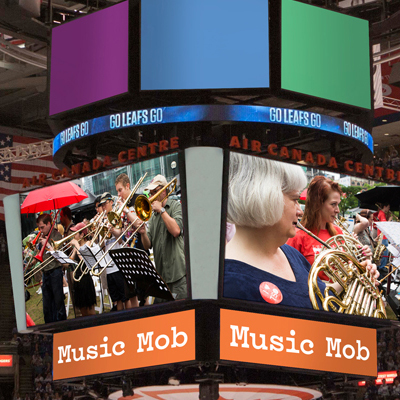 Get ready to join Luminato Festival's MUSIC MOB and be part of the largest orchestra Toronto has ever seen!
Musicians from all over Toronto are getting ready to play Ravel's Boléro with members of the Toronto Symphony Orchestra (TSO) during MUSIC MOB!! The Air Canada Centre will be filled with the sound of music on June 8th, 2014 from 2-3 p.m. 
Questions? Visit the Music Mob webpage at luminatofestival.com or e-mail musicmob@luminato.com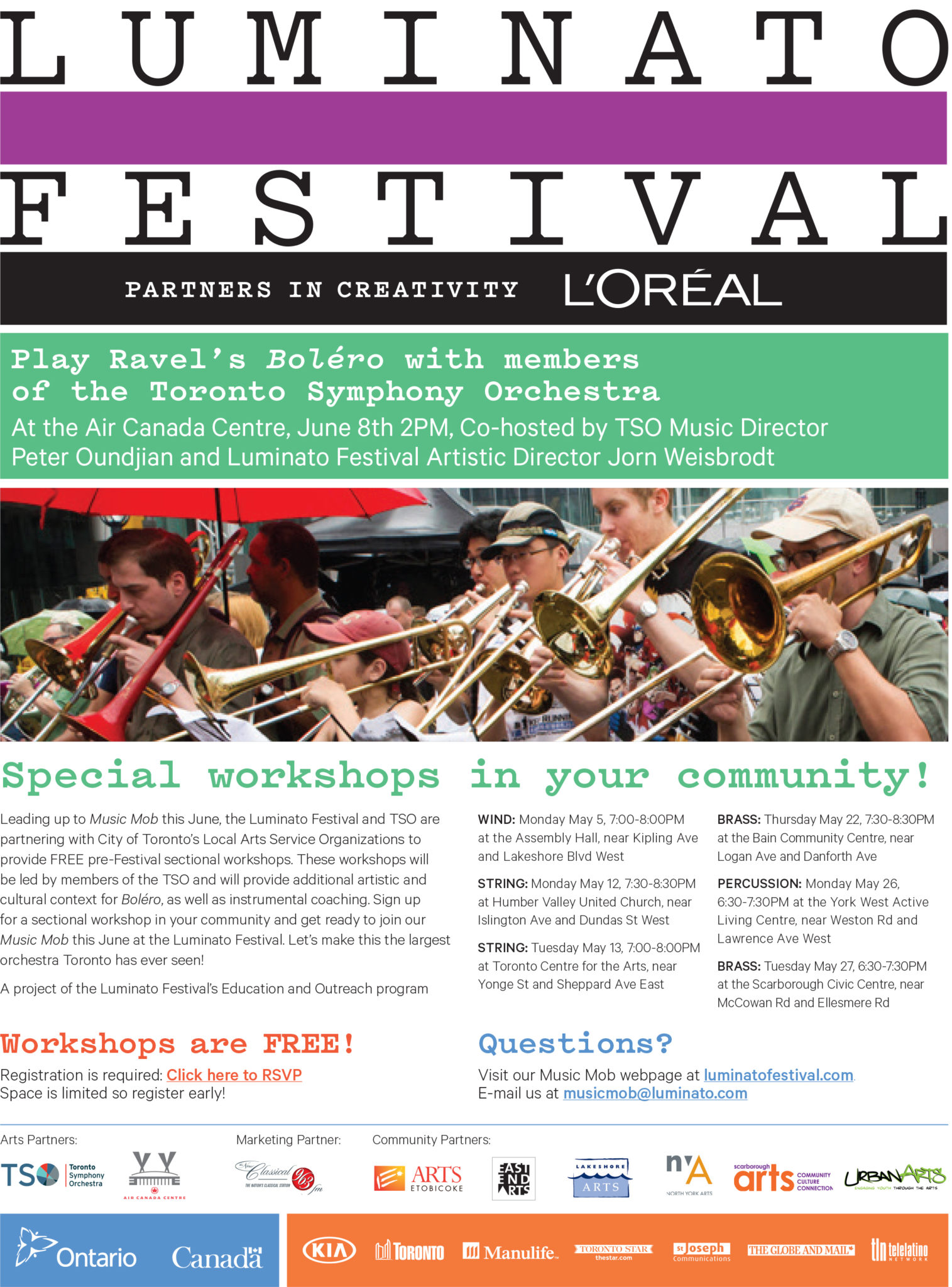 Leading up to Music Mob, the Luminato Festival and TSO partnered with City of Toronto's Local Arts Service Organizations to provide FREE pre-Festival sectional workshops. These workshops were led by members of the TSO and provided additional artistic and cultural context for Boléro, as well as instrumental coaching. East End Arts was pleased to host a brass workshop for this musical Luminato event! This workshop was led by Andrew McCandless, TSO Principal Trumpet, on May 22, 7:30-8:30pm at Bain Community Centre.
A project of the Luminato Festival's Education and Outreach program.
Co-hosted by TSO Music Director Peter Oundjian and Luminato Festival Artistic Director Jorn Weisbrodt