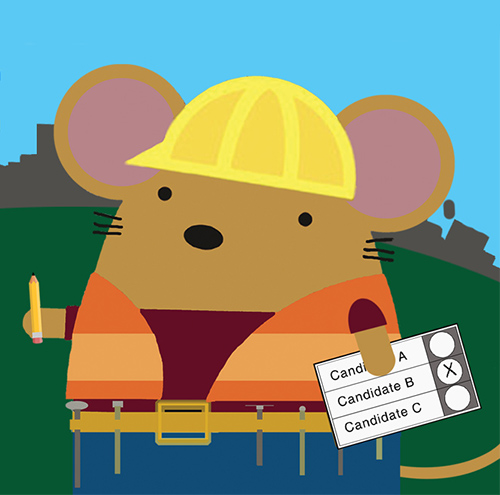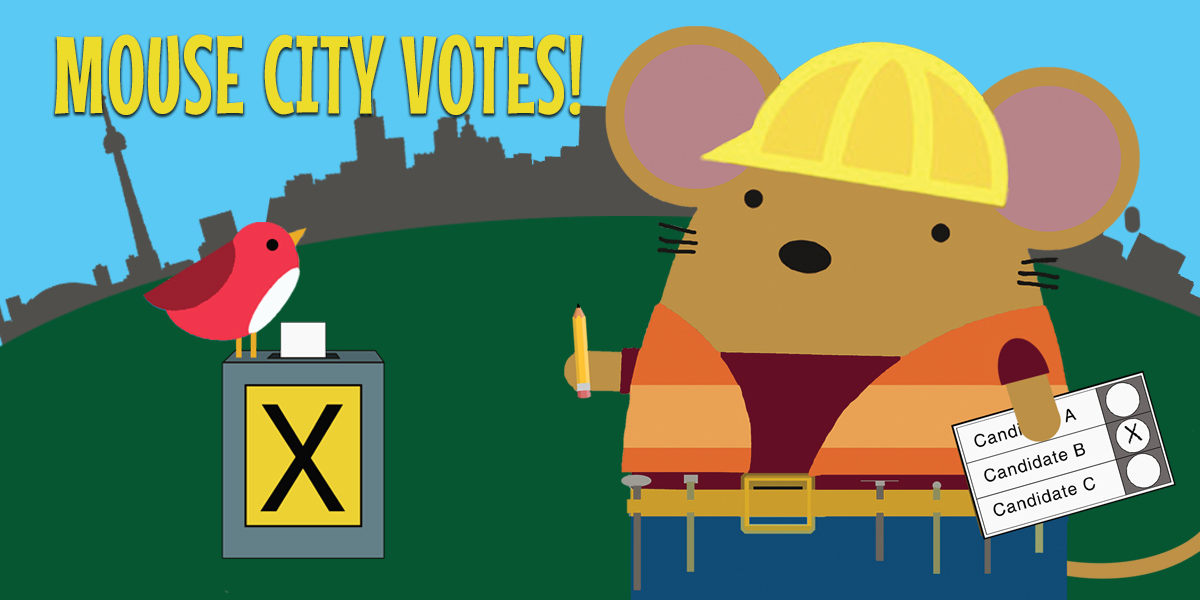 Kids Can Make Their Voices Heard at Mouse City Votes!
Every four years, grown-up Torontonians get to vote for the kind of city they'd like to live in. Small Print Toronto, East End Arts and The Children's Book Bank are joining forces to give citizens aged 6-12 a chance to not only register their civic priorities but make them happen at Mouse City Votes!, an election-themed model city-building workshop.
Saturday, October 20, 9 am-1 pm
St Mathews Clubhouse (450 Broadview Ave).
FREE with RSVP. To sign-up, click HERE
Young urban planners can construct houses, stores and other urban landmarks out of recycled materials and craft supplies.  Small Print Toronto's Urban Planners will guide kids through the steps of finding the most appropriate spot for their creations on a giant city grid keeping in mind ongoing development, community needs and flow of Mouse City as a whole.
There'll be a voting booth with ballots that list perennial urban priorities such as arts and culture, housing, transportation, education and parks and recreation. Young citizens will be able to rank these real-life civic priorities in order of how they might improve life in their make-believe, mini metropolis. The result of this vote will further help guide the young builders in responding to challenges facing Mouse City.
Finally to ensure that Mouse City's election is not hijacked by fat cats, kids will also be invited to act as media observers. Aspiring reporters will use special worksheets to write and draw mini-articles for the newspaper of record, The Mouse City Times.  Copies of The Mouse City Times will be distributed after the event at The Children's Book Bank and posted online.
Space is limited. Be sure to sign up early at: www.smallprinttoronto.org