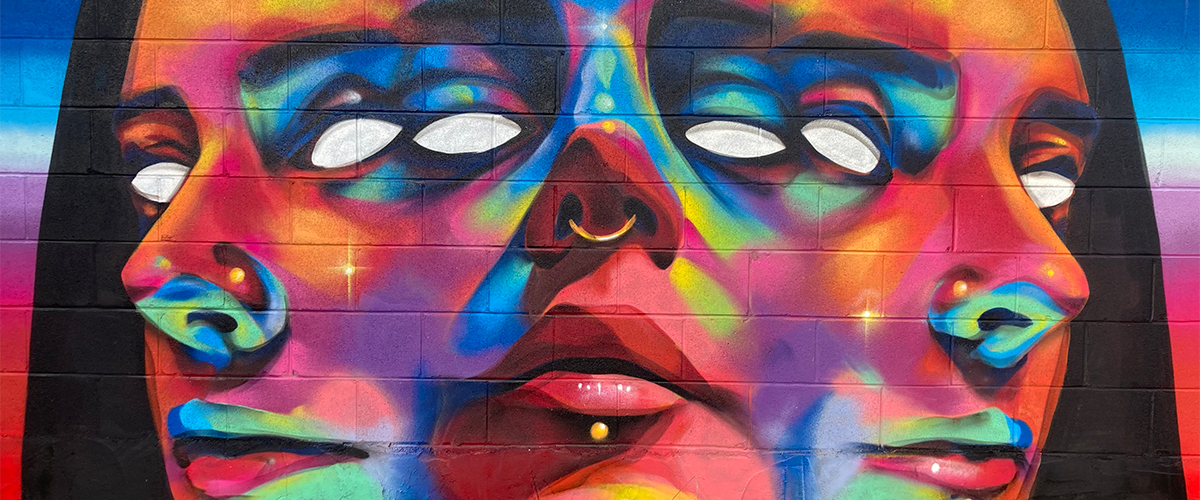 East End Spotlight is a monthly news piece where we highlight a series of east end artists, arts organizations, creative spaces & professionals that we want to shine a spotlight on💙!
May East End Artist Spotlights
For April 2021, we got in touch with some new artists and arts organizations who live or work in east Toronto. Scroll down to read more about the following people and organizations this month:
*Banner image is a Mural by Kizmet*
1. Artist Spotlight: Amanda Lederle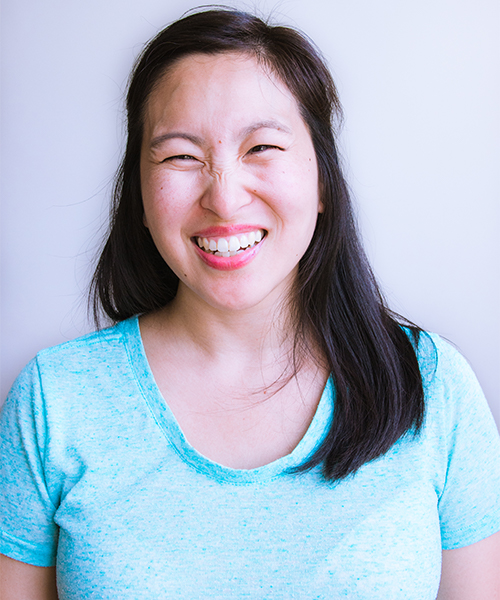 Name: Amanda Lederle
Discipline: Visual Arts
Artist Website:
Artist on Social:

Instagram @AmandaLederle

Artist Pronouns: They/them
Tell our readers a bit about yourself and your art:
Amanda (they/them) is a neurodiverse, queer Chinese-Canadian born, recovering perfectionist and empathic human. Their work aims to connect with others in one's search for self identity and understanding. Amanda's black and white, hand-drawn illustrations of Emotional Maps explores intangible feelings. Amanda creates a visual representation on how there is not one way to move through life and that we are doing our best to figure it out. They also paint boots and legs with acrylic, bringing to question assumptions of gender expression. Amanda's work has been shown at group exhibitions, publications and has been invited to lead workshops and artist talks. They are currently working on their public art installation as a resident of Steps Initiative's CreateSpace. You can also see Amanda at festivals and workshops as an Active Listener. They are also on the Lived Experience Research Committee at the Centre of Addiction and Mental Health (CAMH).They are also the founder of CreateBeing, a company that focuses on creativity and mental health. You can find more on AmandaLederle.com and CreateBeing.com, and on Instagram @AmandaLederle and @CreateBeing.
What are you excited about for the future of your arts practice?
One thing I am excited about is creating public artwork as part of my Steps Initiative CreateSpace residency. I am also really excited to continue to develop my skills and continue my practice to better understand myself as an artist. You can read about the Residency and other artists: https://stepspublicart.org/createspace-residency/
How can audiences support the work you're doing right now?

Audience's can support me through encouragement in the form of testimonies, purchases and hiring me to facilitate workshops and sending kind and supportive messages. You can see my Flaming Market shop here: https://flamingomarket.ca/pages/seller-profile/amanda_lederle__createbeing
What are some upcoming Toronto arts events, programs or initiatives you're interested in?
I am really excited to celebrate Pride online this year.
What does #EastEndLove mean or look like to you?
#EastEndLove makes me think of connection and support for underrepresented communities. Raising artist voices and having those folks represented.
A fun fact about you for our readers:
I have a chinchilla and have been with my partner for 15 years.
2. Artist Spotlight: Apanaki Temitayo Minerve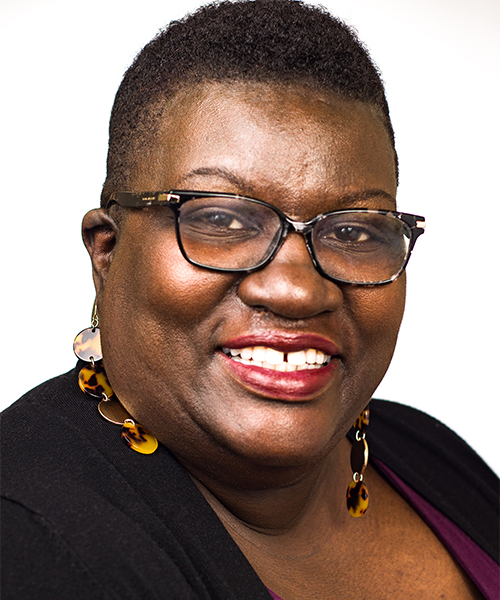 Name: Apanaki Temitayo Minerve
Discipline: Textile Mixed Media Artist
Artist Website:
apanaki-temitayo-m.pixels.com

Artist on Social:
Instagram @shopapanaki
Facebook @shopapanaki
Twitter @shopapanaki
Artist Pronouns: She/Her
Tell our readers a bit about yourself and your art:
Apanaki Temitayo M is a Toronto-based multi-disciplinary artist. Born in Toronto and raised in Trinidad and Tobago, Apanaki Temitayo M is a bi-sexual, single mother of three. She is an author, spoken word poet, actor, multimedia artist and teacher. Her canvas compositions are an expression of her Trinidadian heritage and spirituality. Apanaki is currently the CAMH 1st Artist in Wellness. She is currently featured at Kuumba Exhibit, Where She Went, She Thrived at Harbourfront Centre presented by Nia Centre for the Arts.  She was the Workman Arts Artist-in-Residence for 2017 – 2018. She has been featured artwork Numb at Workman Arts, Being Scene 20th Annual Juried Virtual Exhibition 2021, To Speak Without Speaking. She has made her international debut at the North Charleston Cultural Arts Department, 9th Annual African American Fiber Art Exhibition: Maya Angelou, with her original artwork, Mama's Watching in South Carolina.  The first woman of colour to be in Room Magazine: Woman of Color Issue for 2016. Oshun Blooming was the face of Grow Room Feminist Literary Festival 2018 in Vancouver, which is a part private collection of Donna Slaught.
What are you excited about for the future of your arts practice?
I got a chance to be part of an Arts in the Health Sector panel with the World Health Organization Innovative Summit in March. This webinar on how to encourage existing art programmes in the health sector to join a global creative designs movement community. The focus was on my work with Workman Arts, a multidisciplinary arts organization that promotes a greater understanding of mental health and addiction issues through creation and presentation. I have been invited to the next WHO Innovative Summit on June 15th as part of the opening ceremony where my mixed media piece Numb will be featured. Numb was featured as a special curation, To Speak Without Speaking at the Being Scene 20th Annual Juried Exhibition 2021. Numb is my journey to describe the feeling most Black, Indigenous and Brown people experience while trying to find their humanity in the midst of a global traumatic experience. The devastation of losing loved ones to this virus was the equalizer in regards to humanity's losses though it still couldn't humanize the grief, loss, tears and misery that was being felt by Black, Indigenous and Brown people even as they lost loved ones to COVID. I'm looking forward to offering mental wellness and trauma-informed workshops with the many Non-Profit Organization that I work with and what this may mean for my work on the world stage.
How can audiences support the work you're doing right now?

I am happy for fans of my work to follow back on social media @ShopApanaki on all platforms for all upcoming artwork and events. My work is currently featured on the side of the Harbourfront Centre Kuumba Celebration that is sponsored by Nia Centre for the Arts called Where She Went We Thrived, I am featured with Photographer and Cartoonist Yasin Osman and the Ceramic Artist Christine Nnawuchi, which ends on June 9th.
What are some upcoming Toronto arts events, programs or initiatives you're interested in?
I am currently excited about the Nia Centre for the Arts renovation which will be a necessary hub for black art and black artists. There are not many places dedicated to showcasing black art in the city of Toronto, even here in the East End. I am hopeful that with online exhibitions of art since the quarantine, I would love to see what innovations will come about in showcasing and creating a worldwide community using these platforms for artists. One of the things that changed for me during the pandemic was my opportunity to facilitate mental wellness workshops for staff of corporations and other organizations. 2020 showed how essential art was in helping manage mental wellness while families were dealing with the devasting effects of COVID19.
What does #EastEndLove mean or look like to you?
#EastEndLove means including all aspects of the East York Community, truly showing the diversity of all members. If we could get all the artists together to truly animate East York and actually have our own art hub it would be amazing. #EastEndLove means the future of being diverse and beautiful.
A fun fact about you for our readers:
Am a big nerd (blerd – Black Nerd), I love fantasy, sci-fi and animation. My kids and I love to go to FanCon and love everything from MCU and DC. So in short I very in touch with my inner child and love to play. I honestly believe that I am a student of life and believe I am constantly learning even in my own art practice of textile art mixed media. My hope is to continue to extend my art practice and introduce different media to my art skills – like tufting, glasswork and sculpting. But my true passion is continuing to facilitate mental wellness and trauma-informed workshops not only locally but hopefully internationally. As an artist-activist informing the community about a lived experience with mental health, I hope to use my art practice to educate and connect the participants with these long-term benefits of art as therapy. I use my textile art collage in the context of contemporary canvas with acrylic, literally as a journey back to myself. As a survivor of childhood sexual abuse and trauma, I know the benefit of such workshops and how they directly impact and help in the positive expression of their trauma in an artistic way. As an artist-activist informing the community about women's perspective and experiences of violence. Connecting the displaced pieces of home with cloth, shells, beads – into a vibrant expressive collage of colour and light. I believe my true calling is to be an Art Facilitator to bring a truer understanding about artists with lived experience with mental health at the intersectionality of blackness to help destigmatize what that means.
3. Artist Spotlight: Diana Tso
Name: Diana Tso
Discipline: Theatre Artist / Storyteller / Playwright
Websites:

www.redsnowcollective.ca
www.storytellingbirds.ca
Artist on Social:
Instagram @tsotography
Facebook: Diana Tso
Facebook: Red Snow Collective
Artist Pronouns: She/Her
Tell our readers a bit about yourself and your art:
I am a Chinese Canadian storyteller, theatre artist and playwright. I graduated from the University of Toronto in English Literature & of Ecole Internationale de Théâtre de Jacques Lecoq in France and am a theatre faculty member at George Brown College.
As artistic director of Red Snow Collective my vision empowers the stories of women through re-imagining mythology and retelling history through the female perspectives. My plays include: Red Snow, inspired by survivors of the Rape of Nanking in WWII, advocating justice and reconciliation, premiered in 2012, directed by Beatriz Pizano, produced in association with Aluna Theatre and was followed by its international premiere at the Shanghai International Contemporary Theatre Festival in China; Comfort, inspired by the resilience of women in war, premiered in 2016, directed by William Yong and was nominated for the Dora Mavor Moore Award for Outstanding music composition; Monkey Queen, re-imagining the monkey mythologies of the east from the perspective of the woman warrior; Spring Moon, inspired by the stories of grandmothers and granddaughters in the Toronto Chinese diaspora and commissioned and produced by Mixed Company Theatre.
Most recently I performed in Modern Times Stage Company's The Cherry Orchard, Theatre Smith-Gilmour's Les Misérables and Stratford Festival's 2017 season in Bakkhai and The Komagata Maru Incident.
I'm part of Birds of a Feather, a storytelling collective, with Rubena Sinha, where we gather professional and amateur tellers to celebrate community and cultures through speaking, singing and dancing our stories, from folktales to personal testimonies.
What are you excited about for the future of your arts practice?
I am excited to begin writing my new play, carried by the river. This is story about five women connected by a river, inspired by the ethnic minorities of China and my research there in 2019 with the support of the Ontario Arts Council.  I believe storytelling can initiate change, celebrate life, rediscover and re-envision the present as a collective community, by connecting with our traditions, histories and mythologies.
How can audiences support the work you're doing right now?

I have websites where people can make contributions and view my work. Audiences can attend my play developments and productions and storytelling events and afterwards stay to dialogue with me and the artists.
My plays are available at Playwrights Guild of Canada's Canadian Play Outlet:
https://www.canadianplayoutlet.com/pages/search-results-page?q=Diana+Tso
Audiences can read or listen to my most recent creation, a short piece called "unwavering", commissioned by a Convergence Theatre under their COVID Confessions series, by clicking the link below:
https://www.convergencetheatre.com/covid-commissions-art/unwavering-by-diana-tso
What are some upcoming Toronto arts events, programs or initiatives you're interested in?
I am curious to witness the stories that will be told and how they will be shared in theatres when they reopen in light of the pandemic.  I'm excited for the day when I step onto the stage again with an ensemble of artists to share a story with a live audience; I imagine it will be a strange and familiar and exhilarating rebirth!
I look forward to meeting friends who've dedicated their time and hard work to preserve the history and testimonies of the survivors of WWII in Asia at ALPHA Education https://www.alphaeducation.org/  This organization gave me the precious opportunity to meet survivors from WWII in China and Korea in my research to write my plays, "Red Snow" and "Comfort", as well as supporting its productions so that I give voice to those who have been silenced and help shape the historical narratives of the present and future through the arts.
What does #EastEndLove mean or look like to you?
#EastEndLove means:
Smile
Acts of Kindness
Listening to Nature
Respecting the Land and Water
"Be the Change you wish to see in this world." ~ Mahatma Gandhi
"Nature never hurries, yet everything is accomplished." ~Lao Tzu
A fun fact about you for our readers:
I practice tai chi and qigong daily. These movement art forms connect me with my ancestral roots and guide my creative paths. Since the pandemic, these practices have been self-empowering and healing.
I love elephants and otters.
4. Artist Spotlight: KIZMET GABRIEL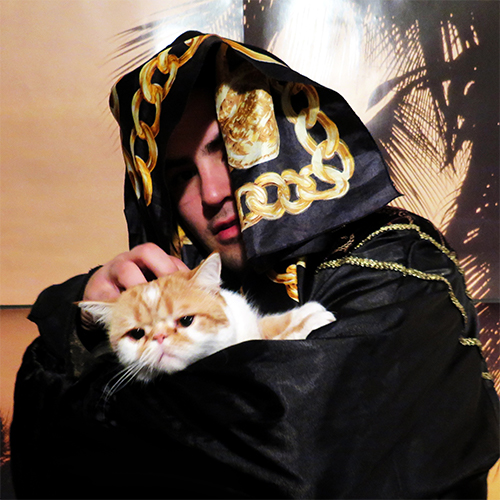 Name: KIZMET GABRIEL
Discipline: Muralist, Musician, Creator
Website:
www.kizmet32.com

Artist on Social:
Instagram @kizmet32 (main artist account)
Instagram @kizmetgabriel (behind the scenes and travel)

Artist Pronouns: Kizmet
Tell our readers a bit about yourself and your art:
I am a muralist, musician, arts educator and traveler. Most of the time I am building some sort of creation in our top secret art facility @area51Toronto. Other times I curate mural events, paint parties or events for people to come together and get funky. On occasion I create immersive light mural installations based on ethereal realms and psychedelic experiences. I won't reveal too much here cause I'm trying to keep an air of mystique.
What are you excited about for the future of your arts practice?
Right now I am mostly bunkered at my studio learning new skills… metal work and getting better at carpentry, trying new materials and mediums for the day we can all come together again for some DIY Art parties and I will have a whole new set of skills to add to future light murals and event installations, creating way more trippy experiences for people to enjoy.
As well a lot of my background is in arts education and youth programs so im really looking forward to being able to teach spray paint classes at @area51Toronto again and getting back into doing mural workshops and programs.
How can audiences support the work you're doing right now?

hmmmmm… I'm not sure,  maybe just keep your eyes open and bring my name up at family dinners, or to the people in your bubble. Also I hear if you whisper "kizmet" into the air ever so gently something magical might happen.
but maybe just stay tuned, cause when the time is right there is a swell of local artists aching to put on events, shows, concerts, festivals, and I'd say you could support me by coming out and supporting all local, underground and DIY Toronto arts across the board.
And most importantly also check out my partners clothing company @kreatureKouture
What are some upcoming Toronto arts events, programs or initiatives you're interested in?
Ill be working with some other super sweet artists soon for the MOITAS//MYTH event which is a full building installation art takeover in the Coreleck Building in Ireland park. The date is pending so stay tuned. Also @hollowfestpresents which is a grassroots music and arts festival put on by Toronto peoples which I look forward to every single year, and i'm hoping that can eventually happen again this year or next. Also very much looking forward to watching the documentary "No Tickets At The Door" which is an in-depth look into Toronto's diverse underground music scene and the myriad of challenges that musicians, promoters, and venues are facing during COVID-19. it premieres May 6 on the Hot Docs at Home platform. And finally @jams32_ and I were planning the most outlandish art show at our studio, which was supposed to happen last year but then the pandemic happened and we had to cancel everything 🙁  So we are itching to make that happen when it's safe to do so and then follow that up with some more exhibits and art shows at the gallery space of @area51toronto
What does #EastEndLove mean or look like to you?
everyone thriving. right now it feels alot of people are just getting by, or surviving, but i wanna see everyone THRIIIIVEEE!!
THRIVE ON AND THRIVE TOGETHER.
A fun fact about you for our readers:
shhhhhhh…….Im building a labyrinth.
View this post on Instagram