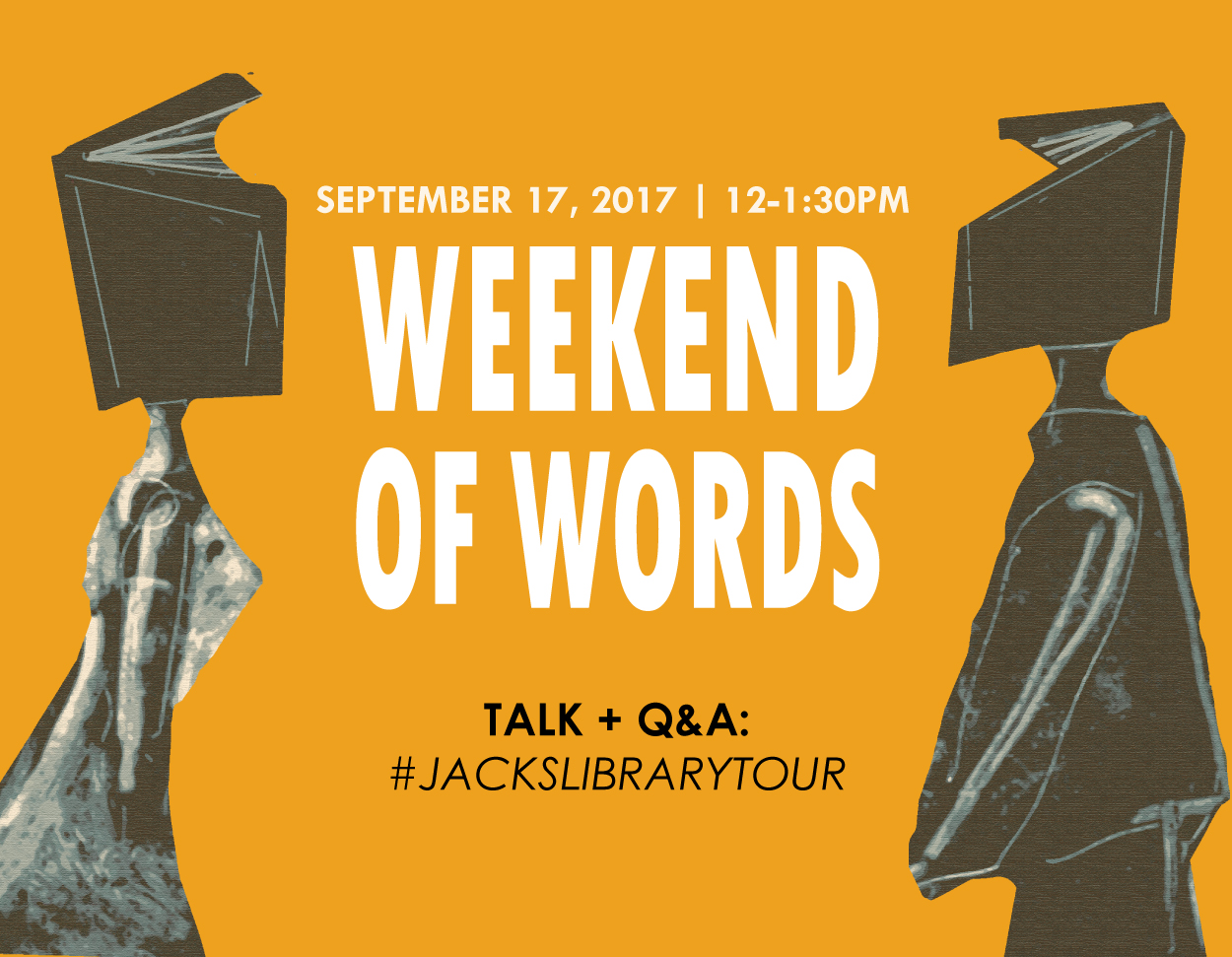 Talk + Q&A: #JacksLibraryTour
Sunday, September 17, 2017, 12-1:30pm
East York Civic Centre, 850 Coxwell Avenue, Toronto
Part of the Weekend of Words
Facebook Event Page
FREE!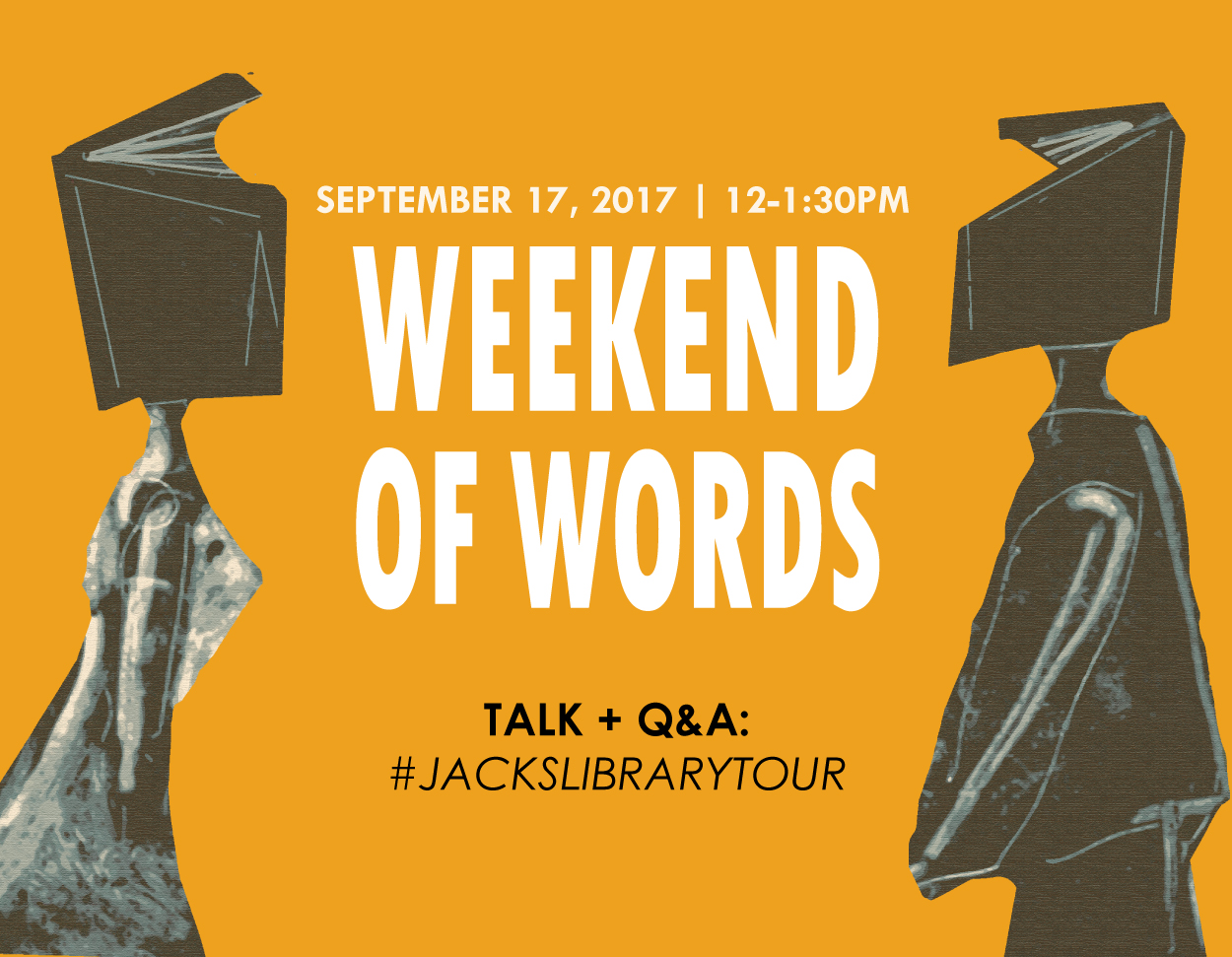 ---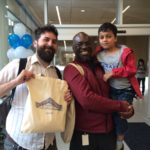 Meet the dynamic father-son duo behind #JacksLibraryTour! After having visited all 100 of the Toronto Public Library branches, six-year old Jackson Bennett and his father Lanrick Bennett Jr. will be discussing the importance of Toronto Public Libraries, and their evolution into community and cultural institutions. Audience members will also have the opportunity to ask Jackson and Lanrick questions following the talk. Families are encouraged to attend – this talk is family and kid-friendly.
---
Lanrick Bennett Jr. currently works as a Regional Advisor at Queen's Park. He is responsible for supporting the MPPs in the Toronto Area. Prior to his jump to politics, Lanrick spent several years in Arts Education; at The Second City, the Canadian Songwriters Hall of Fame, and most recently at the Toronto Centre for the Arts. He has a long history of civic engagement and volunteering having worked with the Aids Committee of Toronto, the Black Community Police Consultative Committee, the Danforth Business Improvement Association, and is currently a board member with the outdoor festival Dusk Dances. Lanrick lives in the Pocket with his wife Sabrina and two children Zoë and Jackson. He spends a lot of his free time taking Jack on #JacksLibraryTour having visited every public library in Toronto by public transit in 2016; they've taken on visiting 100 libraries across Ontario in 2017.
---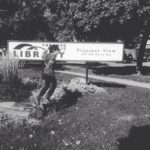 Jackson Ryan Bennett is a 6-year old heading into grade one at Blake Street Public School. He received Daniel Rotsztain's book, "All the Libraries TO" as a gift, and picked Fort York as his first library to visit. He expressed interest in visiting a few more libraries in the book. After visiting the Weston, Morningside, and Port Union branches randomly, Jackson and his dad (and sister) plotted out a 6-month quest to visit all 100 libraries. Jackson's favourite library is currently Riverdale for their large section of Pokémon books and videos (but still has a soft sport for the Scarborough CC branch via Scarborough RT). He's currently reading Diary of a Wimpy Kid with his mom nightly and hopes to be a ninja when he grows up.
---
This event is part of the Weekend of Words, a free, three-day celebration of language and literary arts in east Toronto from September 15-17 at the East York Civic Centre, presented by East End Arts. See the full weekend lineup including an exhibition, readings, performances, workshops, and activities: www.eastendarts.ca/weekend-of-words