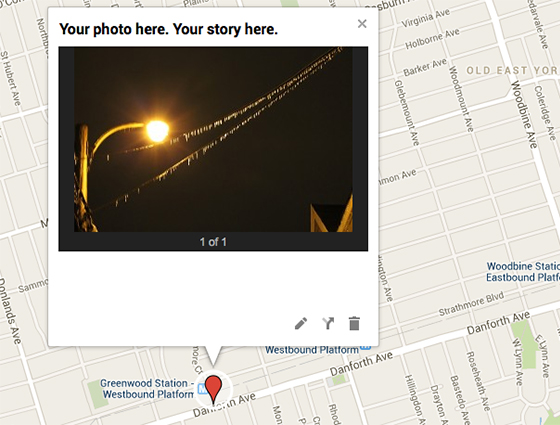 How does the east end inspire you?
Tell us your story!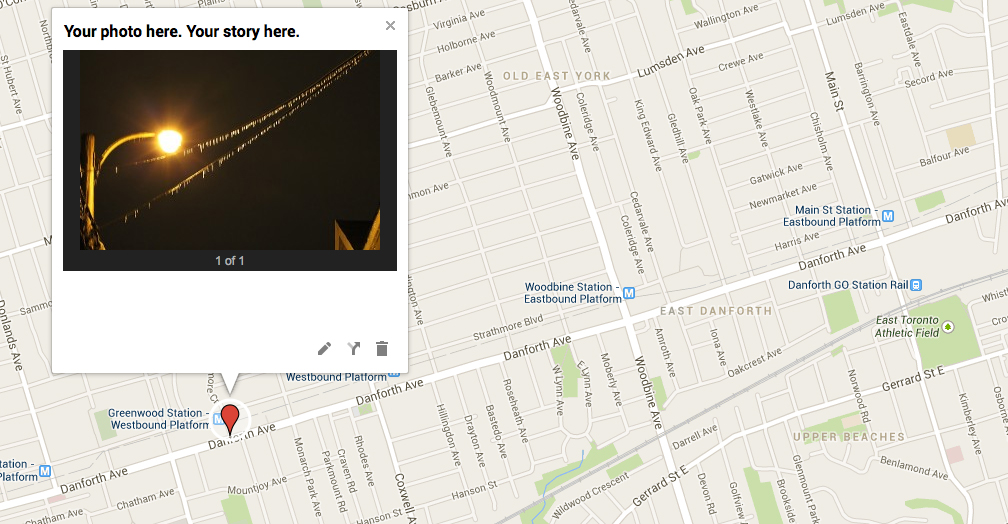 We are creating a collective story of the east end. If you live, work or play in this area, we welcome your input. Submit your story and be included in our online map. Use the form below to submit a photo in your neighbourhood with a story (written or audio) inspired by it.
For the purposes of this project, the "east end" is Toronto Wards 29-32, defined by Don Valley Parkway to Victoria Park (west–>east) & O'Connor Drive to the lake (north–>south). We will only be including photos inside this zone.
Need some inspiration for the image?
Look up, look down, look for patterns and designs. Take your photo close up, make it abstract, or get the whole scene. Take a photo of:
• A secret spot
• A shortcut
• A scary place
• A place that used to be something else
• A place that reminds you of someone special
• A place where you always (or never) go
• A neighbour, a family member, or yourself!
Need some inspiration for the story?
• How does your photo (and the place you took it) make you feel?
• Be specific!
• Start in the action
• Start with 'I remember the day…..'
• What can you see in the photo? What is NOT seen?
• Want to write a poem? A limerick? A haiku? Do it!
• Make it personal. This project is not intended for promotional or advertising purposes for people, places, things, or services.
How to submit:
• Audio can be up to 60 seconds in length, text can be up to 150 words
• Photo format .jpg
• Audio format .mp3
• Submissions are limited to one per person
---
[contact-form-7 id="29146″ title="Inspired By… Submission Form"]
---
Need Help?
Email us at web@eastendarts.ca if you need any pointers or assistance
---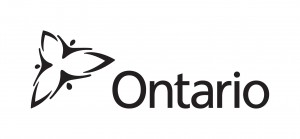 Funded by the Government of Ontario
---