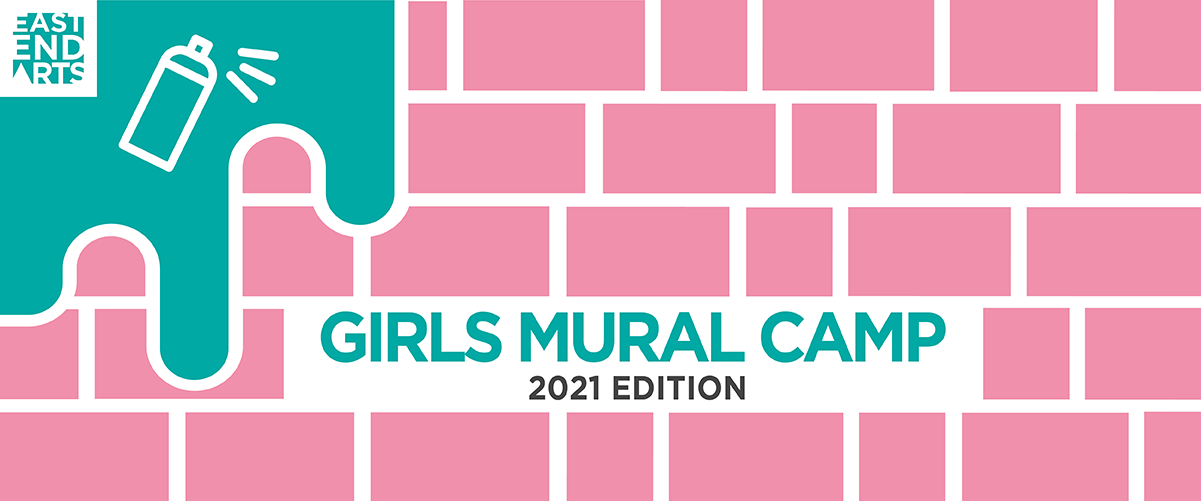 Girls Mural Camp 2021 was a big success! Read on to learn more about this exciting community arts program.
About Girls Mural Camp:
Presented by East End Arts, Girls Mural Camp is a three-week summer program for youth between the ages of 14-18 who self-identify as young women, girls, female, or non-binary. Through a combination of in-class learning and at home practice, participants explore the history of street art, graffiti and murals, and develop their own individual artistic style. The camp culminates with the co-creation of a street mural!
This year's Girls Mural Camp took place from August 11-27, and was led by lead facilitators Monica Wickeler and Bareket Kezwer.
Following this year's GMC, participants also had the opportunity to receive a paid mentorship as part of Women Paint Riverside, an exciting opportunity to work as an assistant to a female identifying street artist on a full size mural as part of an incredible "women in street art jam"! 

About The GMC 2021 Mural in Riverside – Youth Artists' Statement:
The 2021 Girls Mural Camp Mural focuses on what water means to humans and animals. When creating the design for the mural, we discussed the many ways water benefits our lives, and how we sometimes underappreciate all that water gives us. We were inspired by the topics of water stewardship, which animals call water their home, and how urban areas like Toronto interact with water bodies like the Don River. Feminine energy was also incorporated into our design, which led to our main focus of water as a woman's hair that flows through everything.
Ultimately this mural painting shows how water connects everyone and everything – humans, animals, food, nature, health, spirituality – together in a system of life and growth that powers our Earth. Water surrounds and affects us all, and our mural represents all that it has given us. We are beyond grateful this piece can now be a part of the wonderful Riverside community.
If you'd like to view this mural in person, head to the alleyway behind Queen Street East at Munro St.!
Thank you to our talented group of youth artists from the 2021 camp! Thanks to: Denny, Ashanae, Hazel, Alexandra, Eashani, Stephanie, Pushpa, Beth, Olivia, and Anna.
About the Lead Artists: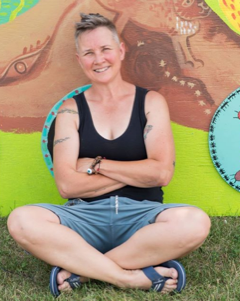 MONICA WICKELER
Also known as monica on the moon in the public art industry. When Monica isn't found on tip-toes at the top of scaffolding or balancing a ladder just so to reach the top corner of a mural, she can be found sharing her joy of mural/street art with public school students and sharing how it can transform a community or forgotten space in the most beautiful way.
Monica is a trained visual artist who has worked in the large scale painting industry in Toronto for many years. In outdoor advertising as a mural artist and in the film and television industry as a scenic painter. More recently she can be found reclaiming community spaces with her vibrant public art. Painting community murals in playgrounds, on wading pools, in pedestrian laneways, on construction hoarding and on just about anything that stays still long enough.
Facebook | Instagram |  Website
---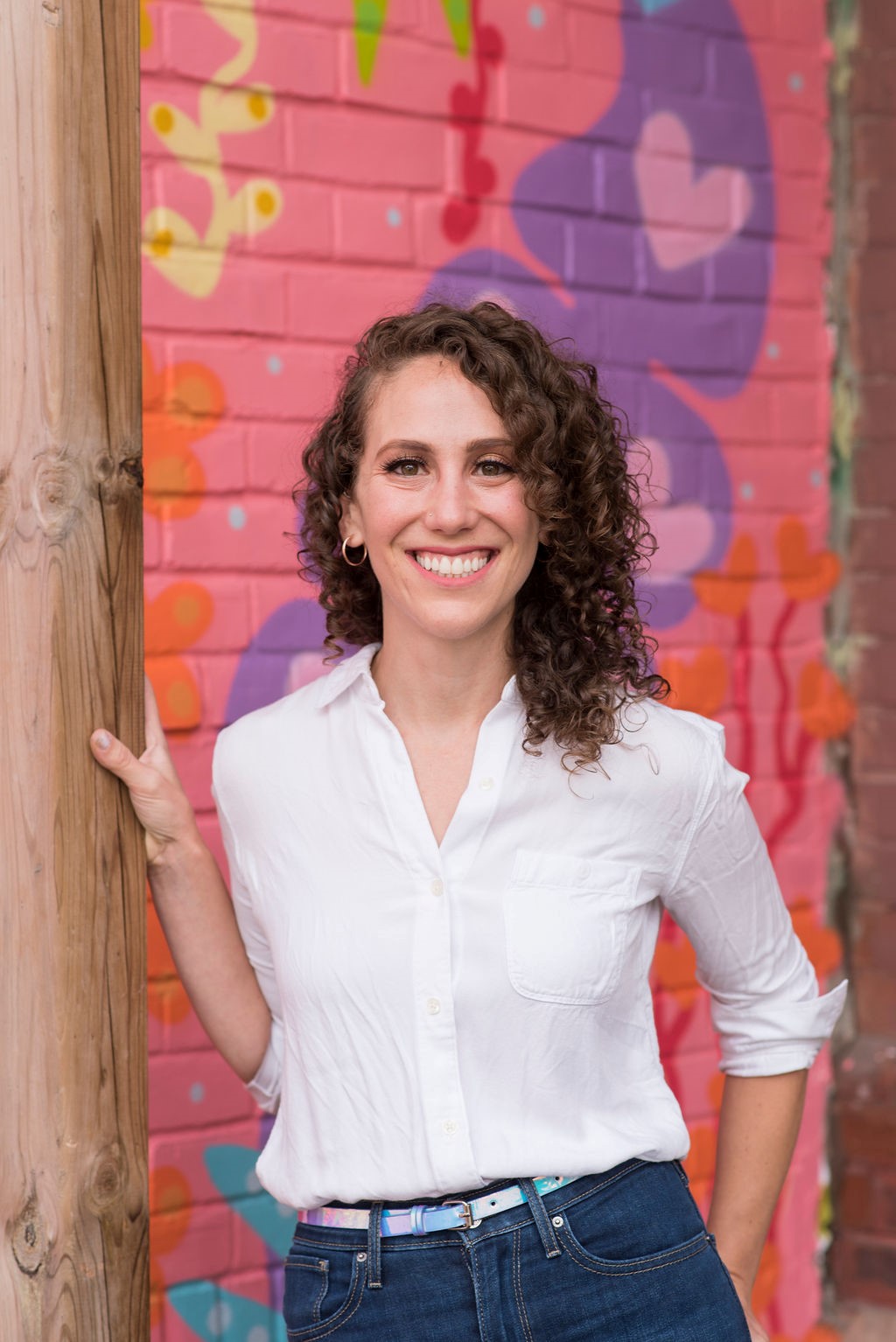 BAREKET KEZWER 
Bareket (she/they) is a muralist, community engaged artist and facilitator, curator, cultural producer, graphic designer, frequent collaborator and eternal optimist.
Her multidisciplinary practice is motivated by a desire to spread joy, cultivate gratitude, celebrate the power of kindness and compassion, and support the growth of inclusive and connected communities. She programs and facilitates projects that enable people to express themselves through creative engagement and increase representation of Toronto's diverse population. In her murals, she works with bright colours and bold patterns to captivate people's attention and fill them with delight.
In 2017, she founded Women Paint, a street art jam celebrating the strength, resilience and diverse stories of women and non-binary artist and community members. As the initiative's creative director, she has produced 80 murals by emerging and early career artists, and facilitated intergenerational community murals and mural camps with youth.
Instagram  |  Website | Women Paint Website
Girls Mural Camp 2021 Video
A special thank you to Cassandra Rudolph for capturing Girls Mural Camp 2021 in this fantastic video!
Sponsors: