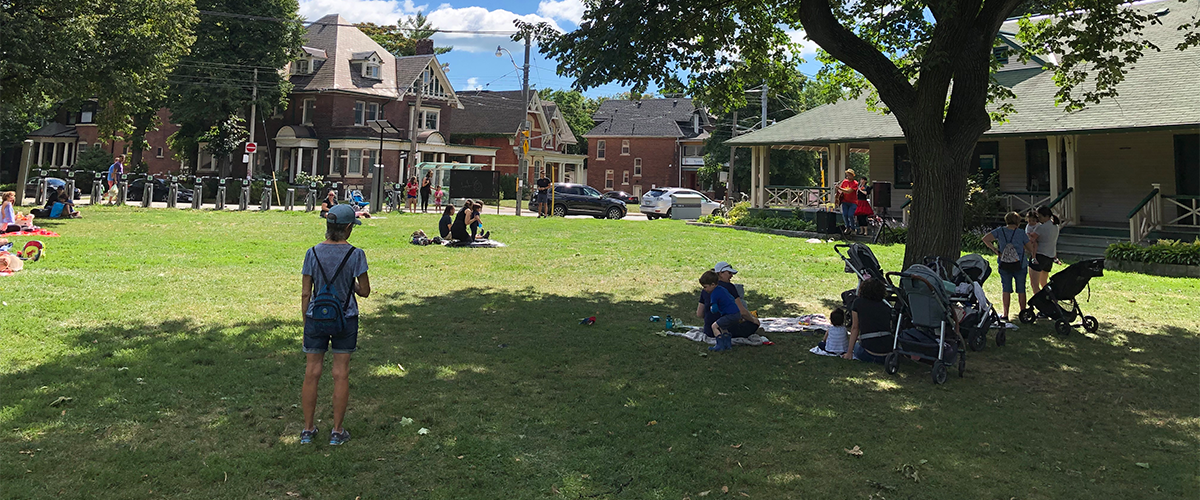 This month of the #EEABlog, we are reflecting on our most recent 2021 Arts Survey, and reflecting on the changes we want to see in a post-pandemic world.
Re-Imagining "Normal"
Our East End Arts Survey looked a little different for 2021 as we reflected on the past year living through a pandemic. In 2018, we started conducting an annual audience survey to better understand the people we serve. This year our survey focused on the COVID-19 pandemic, and how it affected the arts experiences, careers, finances, and general livelihoods of our community members. As we look through the results, it's evident that a lot has changed in that past 16 months, from how people consume arts and culture, to what people expect from arts experiences. As we take it all in, we can't help but wonder, will things ever really go back to what we knew as "normal", and do we even want it to?
A Summary of a few Survey Results
When we asked our audiences how often they engaged with arts and cultural programming in Toronto prior to the COVID-19 pandemic: 35.4% said several times each month, 24% said once or more per week, and 18% said a few times annually. When we asked our audiences how often they engaged with arts and cultural programming in Toronto during the COVID-19 pandemic: 32.9% said a few times annually, 18% said several times each month, and 16.6% said once per month.

The decline in engagement was no surprise as the options were limited, especially in the beginning of the lockdowns. 
Our lives were put on hold, but our human desire and need for connection, inspiration, and entertainment still persisted. As an alternative to life before, we had to quickly adapt to virtual spaces, and to make the most of what we had in the digital realm.

Many respondents of our arts survey found the virtual/digital space for arts advantageous for timing and allowed for easier connection and access to the arts community. 

One respondent commented about the accessibility of their virtual book club,

"

A lot of fun and easy to get to. Pre-pandemic, I could never make it to such events due to location and timing."

As such, it seems that events or programs that were offered in a hybrid virtual and in-person way throughout the pandemic helped to cater to different desires and accessibility needs.

Not so surprisingly, areas that community members utilized the most during the pandemic were outdoor parks (43.1%), followed by local libraries (35.7%). While the COVID-19 pandemic had us all restricting travel and staying close to home, it also had us forming deeper connections to the community spaces and services that we each have in our direct neighbourhoods. Arts organizations would be smart to continue to program and animate spaces like parks and libraries, which are always at the heart of local communities and are great places to connect with local community members.

As we continue to move forward and develop programming for evolving restrictions and comfort levels, we wanted to know which types of programs and or events our communities want to see the most. For online programming, our audiences said they'd like to continue to see arts workshops and classes for adults and seniors (42.3%), and online professional development workshops/camps (37.4%). These results did not surprise us. In a pre-pandemic world, many of us had to travel lengthy distances to enjoy in-person conferences, workshops or seminars in order to continue developing our skills and knowledge. The shift to online programming since the start of COVID-19 has allowed for greater flexibility, making it possible to attend a professional development conference in say Vancouver while we're sitting in our living rooms in Toronto.

For in-person programming, people are most eager to see the return of public art exhibits and festivals (53.7%); live music events (48.9%); and in-person art workshops and classes for adults and seniors (48.3%). Again, these results did not shock us. The magic and fun of seeing a live musical performance, or experiencing an in-person festival like the infamous Nuit Blanche Toronto does not translate to the same experience online. Some events and programs will always be better experienced in person, and we too are eager for the return of these kinds of in-person moments!
Moving Forward into a New "Normal"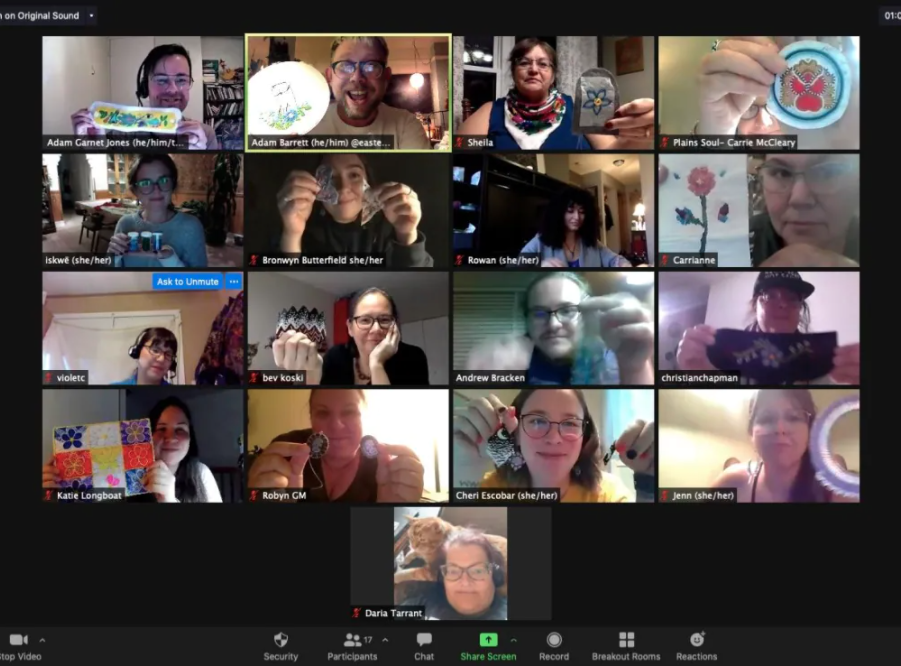 Our BYOBeads program, led by Adam Garnet Jones, is the perfect example of a program that greatly benefited from the COVID-19 shift. BYOBeads technically launched in the late fall of 2019 as a way for some artists to get together at St. Matthew's Clubhouse to relax, chat and bead. Attendance ranged anywhere from 3-6 beaders on average when it was held in-person. When the pandemic hit, it seemed almost too logical to shift this program online, and as it turns out, this was the most ideal setting for it to thrive. During the pandemic, BYOBeads grew to become a unique, online beading circle that brought together Indigenous artists and their allies from all across North America – we're talking all across Turtle Island, as far west as Vancouver, and as far south as Montana. Attendance has consistently ranged anywhere from 25-35 beaders, while we've also been able to expand the program to invite a range of guest artists from disciplines as diverse as fashion, memoir, podcasting and more to share their stories with our online beading community! BYOBeads has truly provided an important online community for many of our Indigenous participants, and allowed us to see what could be possible when physical barriers were removed.
As a local arts service organization, we are always reflecting on how we can best serve our community, and that includes reflecting on how to improve our accessibility practices and inclusivity. The abnormal circumstances of 2020 forced the art world to move past conventional structures which were not always inclusive. It normalized online access that transcended geographic barriers and restrictions. After nearly a year and half of lockdowns, we have adjusted to new ways of life, whether that's remote work and learning, online arts and cultural events, or even health appointments. Before the pandemic, the world was already on it's way to becoming increasingly digital, and the lockdowns of COVID-19 have brought on an acceleration of this process, as we were forced to utilize digital technology to its full potential.
As we move into the future here at East End Arts, we are committed to continue offering a mix of in-person and digital programming; we are committed to offering our staff the opportunity to work from home and to prioritize a work-life balance; we are committed to increased accessibility and inclusion for all of our community participants, ensuring that the events and programs we offer both in-person and online offer the best experience possible. Perhaps going back to "normal" is not what's best for the community arts sector. As we adapt and grow, we should strive for beyond just "normal", and take all the lessons we've learned from the past year to create something better for everyone in our communities and in our city. What does your new "normal" look like?
*Read the full survey report here.