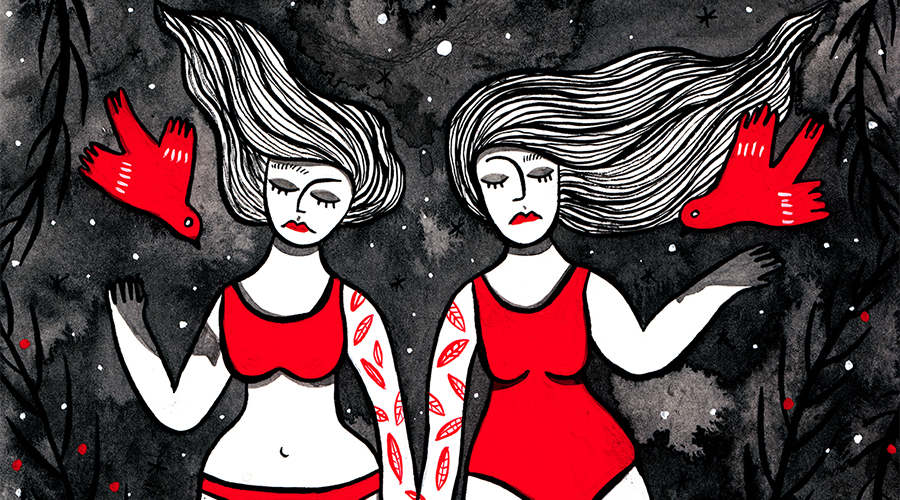 East End Spotlight is a monthly news piece where we highlight east end artists, arts organizations and creative spaces & professionals that we want to shine a spotlight on💙!
For March 2020, we are shining a spotlight on Natalie Very B., a talented illustrator and muralist who is presenting My Body, My Story as part of our Winter ArtMEETS series!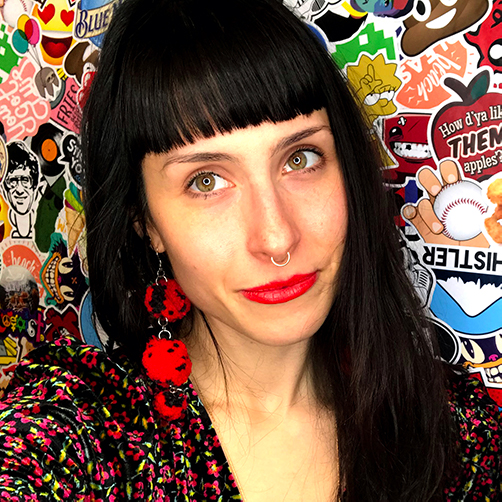 Name: Natalie Very B.
Discipline: illustrator/muralist
Artist Website: https://www.natalieveryb.com
Artist on Social: @natalieveryb on Instagram
Tell our readers a bit about yourself:
My name is Natalie Very B. and I am an illustrator, muralist, and educator of Polish-Canadian decent. I grew up in a country with a strong patriarchal regime and an obvious system of inequality. My childhood experience provided the foundation for my artistic philosophy. My work is devoted to depicting women of all shapes and sizes as beautiful, empowered, and strong. The spirit of feminism is an essential element of all of my paintings. My figures aren't filled with societal shame but quite the opposite: they're proud of all the magical wonders that their bodies can bring to life. They fight against injustice and for the right to speak their truth. My large scale indoor and outdoor murals depict modern female empowerment and can be found all across the city of Toronto. My goal as an artist is one of changing preconceived notions of feminism and promoting self-love and body positivity in the world.
Why is your art important to you?

I'm passionate about facilitating art workshops with a strong focus on the therapeutic aspect of creative expression. I believe that art can heal our wounds and provide us with closure on past events. By making art, we generate a direct link between the paintbrush, the hand, the brain, and finally the actual thought process. If we allow ourselves to be creative without the overwhelming fear of judgement, we can be truly ourselves, and that is how I run my workshops: within a safe space where creativity can blossom and inform us of our inner needs. You can find the full list of my upcoming workshops in my Instagram bio.
Tell us a little bit about an upcoming project you're working on:

I'm currently very excited about a series of mini paintings that I will be posting about around Women's Day. They will all be available for sale and a portion of the proceeds will be donated to a local Women's Shelter. Follow me on Instagram to be notified once they are released for a chance to get a one-of-a-kind piece of art and help a woman in need.
One more thing I'd love to mention is my Magical Oracle Deck that I plan to release by the end of the year, but I can't give you any concrete details on that as of yet, except that there will be many reds, pinks, and lots of stars!
Your favourite place to engage/create/admire art in east Toronto?
I love all of the workshops offered by East End Arts at St. Matthew's Clubhouse! I very much enjoy teaching as well as learning new skills over there :).
A fun fact about you for our readers:
I never drew anything until I went to art school!