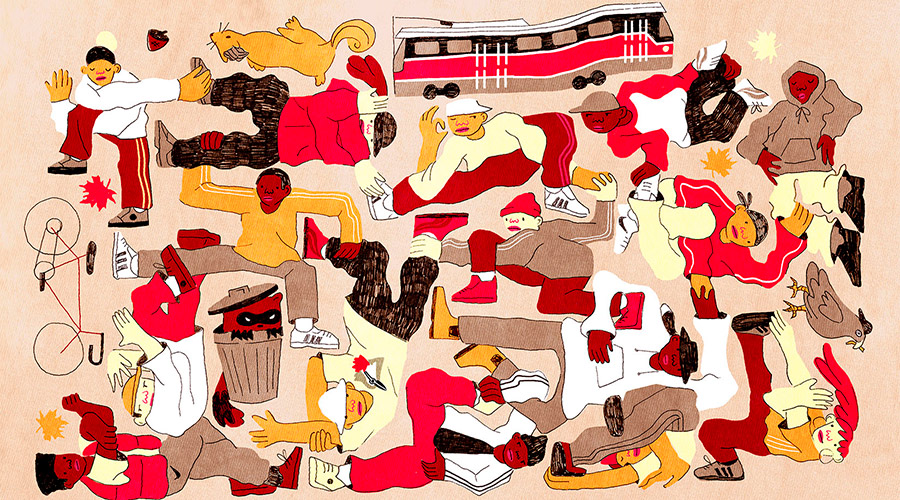 East End Spotlight is a monthly news piece featured in our newsletter, East End Arts News, where we highlight east end artists, arts organizations and creative spaces that we want to shine a spotlight on💙!
For May 2019, we are shining a spotlight on Caerina Abrenica, a local artist and panelist in our upcoming event, Network: Dollars & Sense.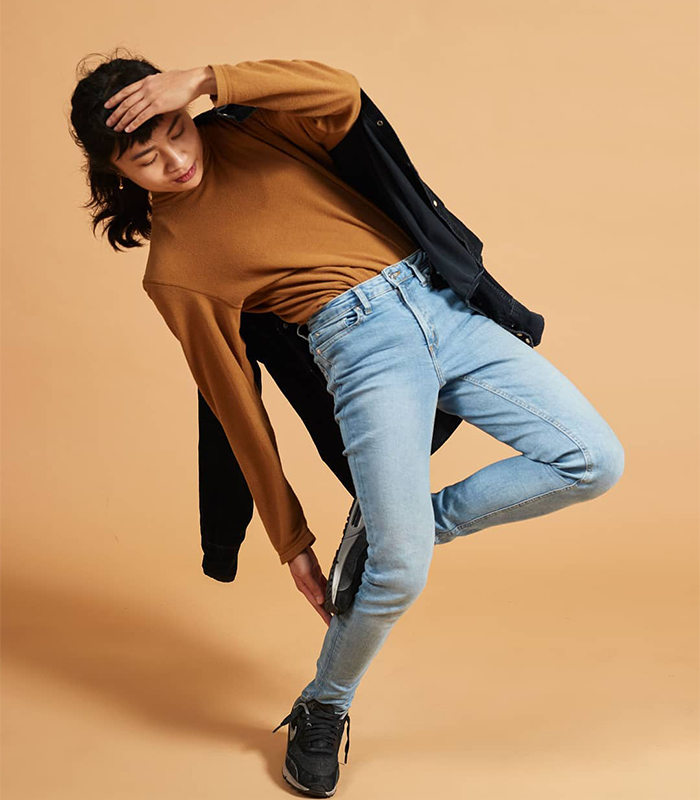 Artist Name: Caerina Abrenica
Artist Discipline: Illustrator, Designer, Dancer, Community Artist and Arts Educator
Artist Website: www.caerinaabrenica.com
Artist on Social: @caerinaabrenica on Instagram, @caerinaabrenicaillu on Facebook
Tell our readers a bit about yourself:
I specialize in creating images with diverse, cartoon characters in the form of illustration, design and comics. I graduated from OCAD University with a Bachelor's in Design (Illustration). My style is influenced by a fusion of Hip Hop, Japanese and Filipino culture. Breaking or "breakdancing" is my passion which I have been doing for about 8 years now. I also facilitate drop in sessions for dancers in the city and teach anyone from youth to women how to break.
Why is your art important to you?
As a shy and quiet kid growing up, art has always been my way of communicating. I used to have really bad social anxiety. As I started getting better at drawing and being recognized for it by my peers, I was sure that this was something I could pursue. When I started breaking, I gained a lot of confidence and started dancing more than I would draw. It became another outlet for me to express my creativity with a community of people that truly supported me. Knowing that I can contribute something no one else can do for my community is what keeps me going in both my crafts as an illustrator and dancer. I also want to inspire and encourage others that it's possible to pursue a creative career no matter who tries to tell you otherwise.
Tell us a little bit about an upcoming project you're working on:
I am launching a collection of breakdancing cartoons on T-Shirts. It will be making its official launch at KeepRockinYou's "Toronto B-Girl Movement Celebration" taking place at the Sony Centre May 5th from 4-9pm. The collection and original prints will also be available online at caerinaabrenica.com.
Additionally, my partner and I are in the midst of creating "Melting Pot", which is a collective for independent artists in the city with a focus on brand management and community development. We noticed that there are so many talented creatives in our circle of friends from music producers, graphic designers, photographers, etc. who could use a platform to help them complete individual and collaborative projects.
Your favourite place to engage/create/admire art in east Toronto?
I did an artist residency at FARSIDE last summer where I completed the East Chinatown poster and ran events like paint nights and sticker jams. I got to meet some local artists and supportive people like Rachel (the bar owner) during my time there. Local businesses in the area like Wong's Ice Cream have been really supportive of my work. Also, Robert is a painter who has his own print and design shop in East Chinatown. He is really passionate about painting and shows me his work when I visit from time to time. Riverdale Park is also a great place to relax outside while taking in the view of the city's dynamic energy.