Net(work) is East End Arts' hybrid professional development and networking event series designed for artists and creative professionals!
Net(work) 2019: Dollars & Sense
Date: Thursday May 16, 2019
Time: 7-9pm | Doors open 6:30pm
Location: Connections Gallery | 1840 Danforth Ave
Cost: FREE
Non-alcoholic drinks and light snacks will be provided throughout the event!

Are you an artist or creative professional looking to learn more about selling your work amidst diverse, changing markets? Net(work) 2019 looks at the theme 'Dollars & Sense': join East End Arts for a free evening of dialogue and learning on making a living making art! The evening will feature a panel discussion followed by a networking hour, all inside the beautiful Connections Gallery in east Toronto!
Hosted and facilitated by Dawn Laing, of Notion, and featuring a panel of three talented local artists – Caerina Abrenica, Alex Garant, and Kyra Kendall – who will talk about the ways they've diversified their revenue streams, how they're using social media to promote their work and the different avenues for making a living making art! After the panel discussion the floor will be open for participants to put their networking skills to work!
Interested in attending? Register Here!

Who is this session for?
Artists and creatives of all disciplines, creative space owners, arts workers and/or arts administrators who:
Are interested in learning new ways to sell their work, diversify their revenue streams and use social media to sell their work and let audiences into their creative process;
Are interested in networking in a safe, fun and welcoming environment;
Are looking for an opportunity to meet local like-minded creatives!

What can I expect?
Learn about and practice the art of revenue diversification in a friendly, casual, and supportive atmosphere. Meet other artists and have the opportunity to network!
This event will be held on the main floor of the Connections Gallery. The Connections Gallery is a photography gallery located in Toronto's east end, and is home to Alternative Photo Services, Bob Carnie Printmaking, the Dylan Ellis Gallery and Connections Projects. They are a hub that provides services for artists and photographers to produce work as well as exhibit, learn & network.
Moderator Dawn Laing will begin with a one-hour-long panel discussion with our three artists/panelists. Afterwards, audience members will have an opportunity to pose their own questions directly to the panelists. Following the panel talk, guests are invited into a free-form networking social hour, where participants can get to know each other (as well as Dawn, our panelists and members of the East End Arts team) and network in a safe, welcoming, and fun environment!
Participants are welcome to bring business cards, postcards, flyers, or small samples of their work for display/distribution. Participants are responsible for removing these items at the end of the event.
This event will also be a great opportunity for guests to view the Contact Photography Festival exhibit Homage in advance of the general public (Homage's opening reception is May 17, 2019).
A selection of non-alcoholic beverages and snacks will be served before and after the event.
Accessibility Note:
While the main floor is accessible the washrooms are located on the lower level and only accessible via stairs.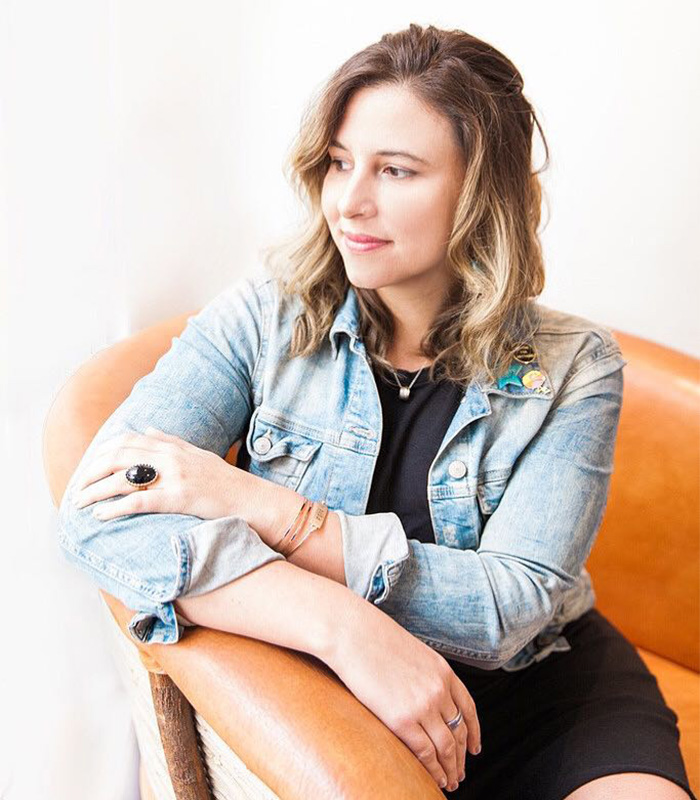 Dawn Laing, a Nova Scotian transplant to Toronto, has juggled numerous careers from biology to business. For the last five years she has dedicated her time to supporting artists and creatives launch their online stores, gallery events, as well as supported several large public art projects in Toronto. She has worked with hundreds of artists from around the world and loves how technology has made it even more accessible to enjoy art, artist made goods and products from any corner of the globe. You can find her sharing her time between her studio factory in the Junction working with Notion Manufacturing or supporting artists at the upcoming Funhouse Toronto production on Queen West, usually with her dog Wilma in tow. You can find her on instagram here: @loraxgirl
Artist Bios:
Caerina Abrenica is a Filipina-Canadian Illustrator and B-Girl or "breakdancer" from Toronto. She creates playful, colourful images inspired by Toronto's diverse culture and energy. She specializes in illustration, graphic design, murals and live painting. Her work is influenced by hip hop and the art of breaking with 8+ experience in the dance.
Internationally renowned as the Queen of Double Eyes, Alex Garant studied visual arts at Notre-Dame–De-Foy College just outside Quebec City. After graduating in 2001, she ultimately settled in Toronto, Canada. She decided to truly commit to her passion for Arts after suffering from a heart attack in 2012, changing forever how she would see the world.
As a pioneer of Contemporary Figurative Op Art, her oil paintings offer a graphic quality combined with traditional portrait techniques. Garant establishes herself as one of the leaders of analogue Glitch Art by using patterns, duplication of elements,  symmetry and image superposition as key elements of her imagery. Her paintings are a reflection on human duality, the battle for self-definition between one's inner self and outer persona.
Represented by galleries in New York, Los Angeles and Australia, her works have also been shown in several museums including the Museum of Art and History (MOAH) in California, the Mesa Contemporary Arts Museum in Arizona, the Honolulu Museum of Art in Hawaii and the Fullerton Museum Center in California.
She has been featured in Hi-fructose, Juxtapoz, Beautiful Bizarre, the American Art Collector magazine and on multiple online platforms including VICE, The Huffington Post, Buzznet and many more. You can follow her art on instagram here: @alexgarantart
Kyra Kendall is a painter living in Toronto, but she sells her work all over the world. She graduated from U of T with a degree in visual studies. Kyra's portrait work is mostly in watercolour with a focus on bold colours and shapes that dissolve into abstraction. Her work has been collected by several prominent celebrities / taste-makers. She loves painting more than anything else. You can see her stuff on instagram @kendallkyra or read this recent profile featured on Blanc.
Connections Gallery
May 16- June 30 2019
Opening Reception: May 17 6-9pm
Homage features the work of fifteen photographers who are acknowledging the past by referencing artwork from various mediums across the ages. Each artist has joined printer Bob Carnie in his darkroom to produce their single print for the exhibition, reinvigorating the photographic community in respect to historical processes. The photographers have also learned the language needed to describe their prints. The chosen printing methods are gum bichromate over palladium and silver gelatin from digital negatives.
Participating Artists: Marlene Hilton Moore, Skip Dean, Mark McLean, John Migicovsky, John Wallace, Lisa Murzin, Hugues Rochette, Stephen McNeill, Dana Dal Bo, Tjalling Halbertsma, Bryan Helm, Alan Dunlop, Len Middleton, Osheen Harruthoonyan, Bob Carnie