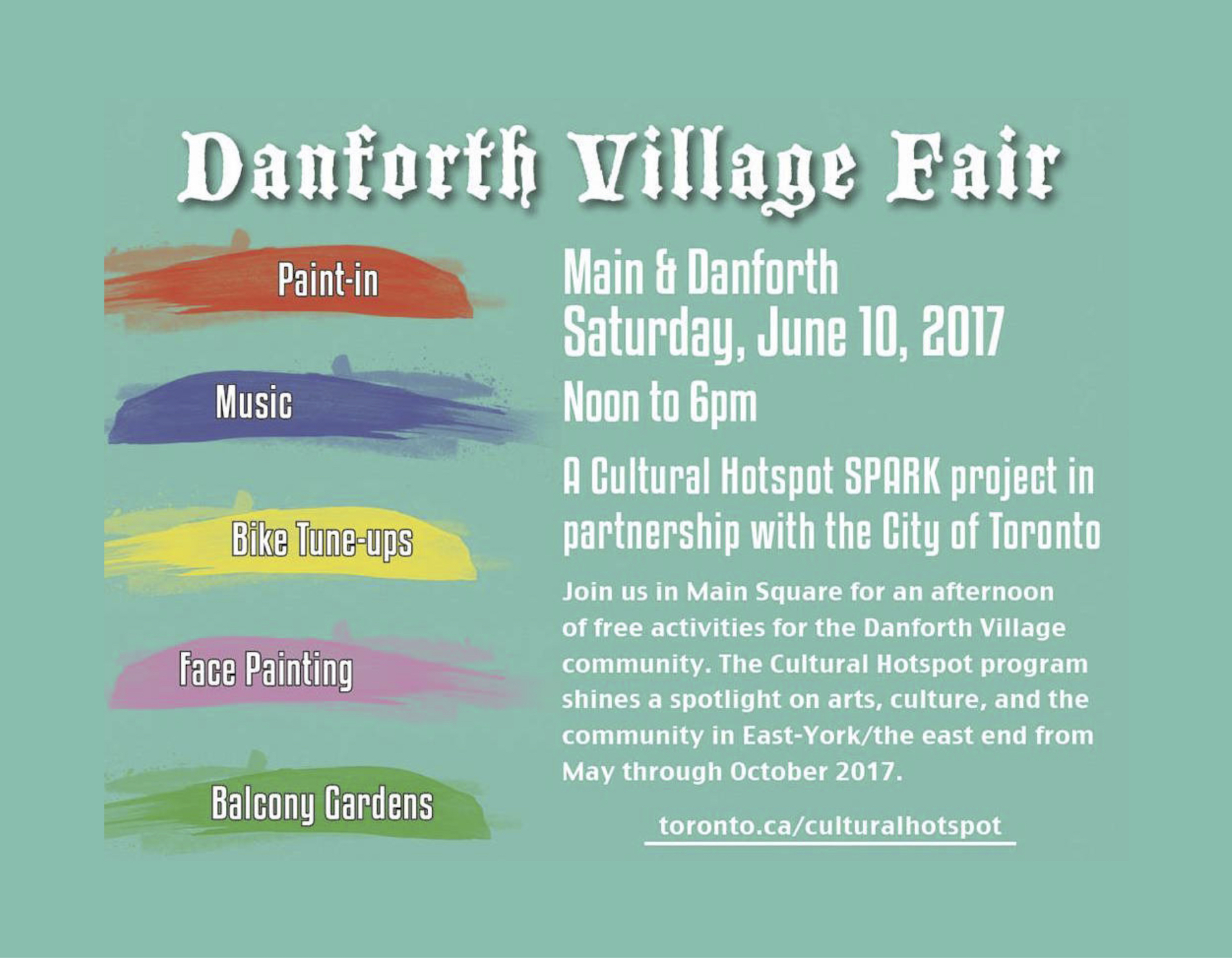 Danforth Village Fair
June 10, 2017, 12-6pm
Main Square, SE corner of Main & Danforth, Toronto
FREE
Join the local community on June 10 from 12-6pm at Main Square (Main and Danforth) for a day of fun and sharing. The second annual Danforth Village Fair offers a free program of music, children's activities, bike repair, workshops, a paint-in, and more.
See presentations from urban designers who will talk about how Main and Danforth could be an integrated community space. Brown+Story architects will present an alternative vision for the Main and Danforth area throughout the day, and at 4pm, Ken Greenberg, an internationally renowned urban designer who focusses on restoring the public space, will speak about the importance of spaces like Main Square in building communities.
The Danforth Village Fair is part of the City of Toronto's Cultural Hotspot SPARK program and is supported by local business and community groups. Local Councillors Mary-Margaret McMahon (Ward 32) and Janet Davis (Ward 31) will launch the activities at 1pm.
This year's participants in the Danforth Village Fair also include: East End Arts; Main Square Community Centre; Centre 55; Bangladeshi Centre & Community Services; Hope United Church; Access Alliance; 32 Spokes/Cycle Solutions; South Riverdale Health Centre; and DECA.