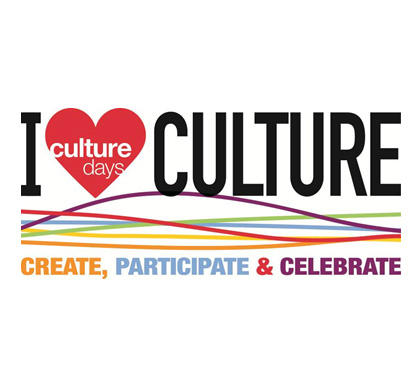 Culture Days Information Session
Tuesday, June 24, 1:30-3pm
At 1298 Danforth, 2nd Floor (above the Linsmore Tavern)
Find out about the many available resources, tools, and tips that can make your Culture Days activities a success. Meet and network with other Culture Days activity organizers and find out what is being planned in your community.
What is Culture Days? Culture Days is a collaborative movement to encourage awareness, participation and engagement of all Canadians in the arts and cultural life of their communities. Now in its fifth year, this Canada-wide celebration represents the largest-ever public participation campaign undertaken by the arts and cultural community in this country. Culture Days will feature free hands-on activities that invite the public to participate in the "behind-the-scenes" world of artists, creators, heritage workers, architects, curators, and designers in their community. Through this exchange, artists and creators have a unique opportunity to engage people of all ages in their creative practice.  Culture Days will take place on September 26-28, 2014, in all provinces and territories.
Thank you for your interest. Registration for this event is now closed.
To learn more about Culture Days, visit www.culturedays.ca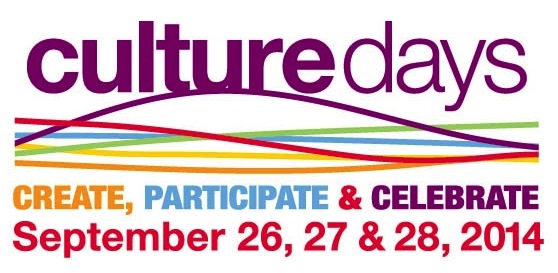 If you have any questions about participating in Culture Days, please contact:
Aubrey Reeves, Ontario Culture Days Manager
Tel: 416-646-7469 Toll-Free: 1-800-387-0058 ext. 7469
aubreyreeves@culturedays.ca | www.culturedays.ca
Catherine McLeod, OAC's Culture Days Animator/Coordinator
Tel: 416-961-1660 ext. 5124 Toll-Free: 1-800-387-0058 ext. 5124
on@culturedays.ca | www.culturedays.ca