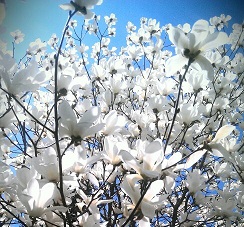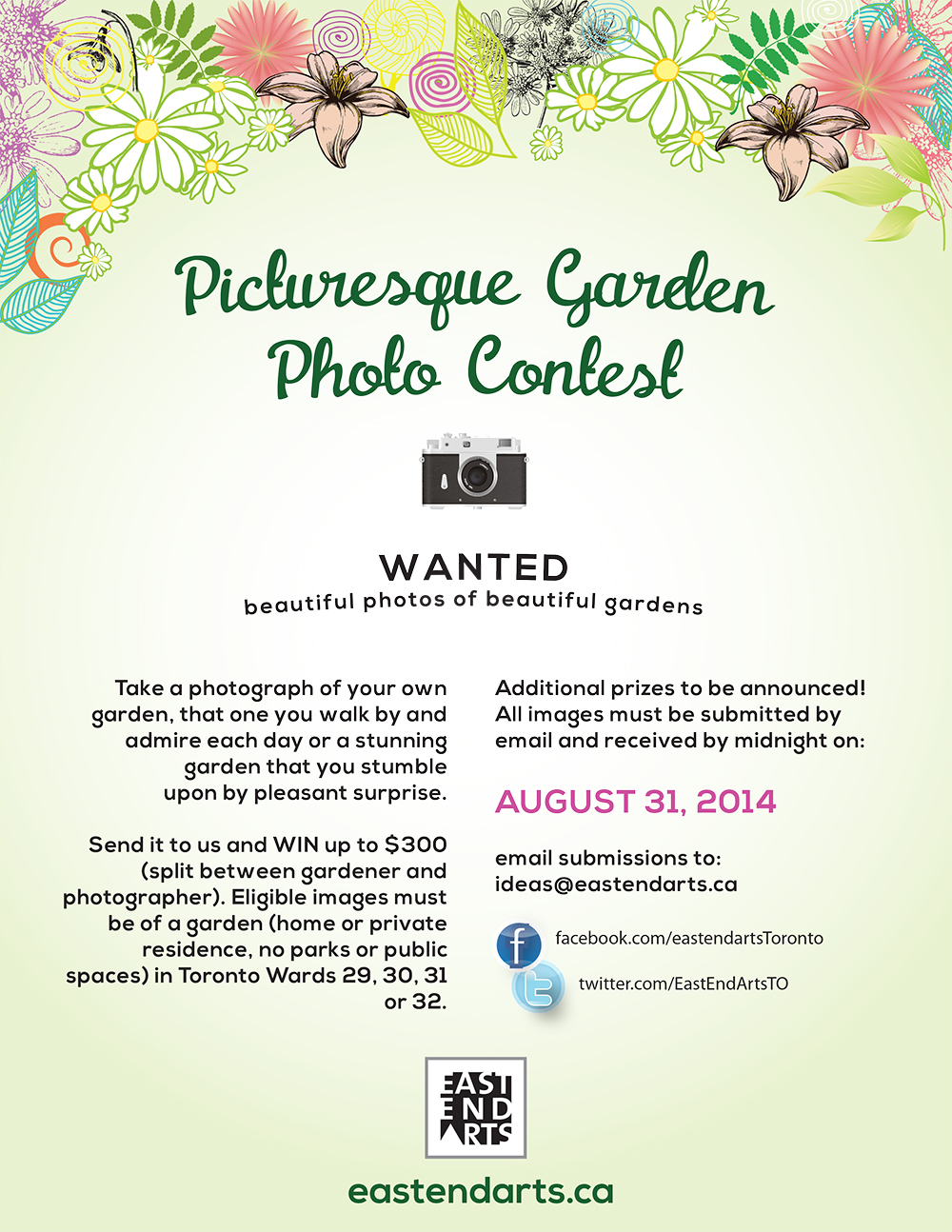 Wanted: People to stop, smell, and snap pictures of the east end roses!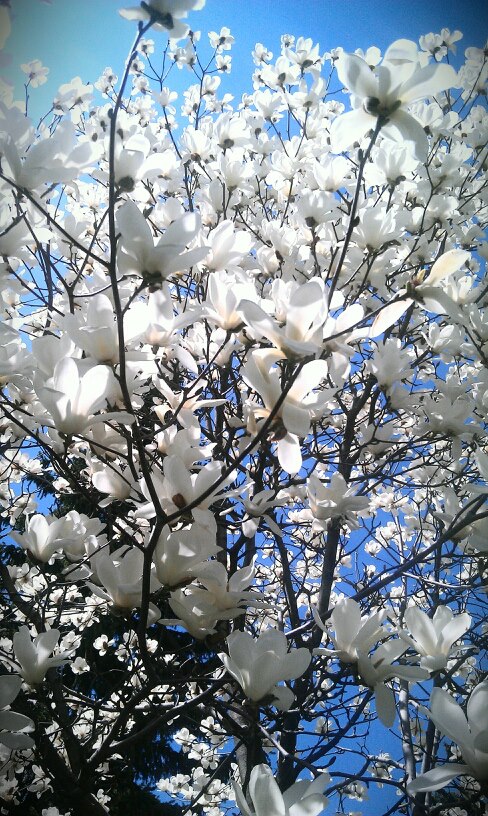 We're looking for photographs of beautiful gardens in Toronto Wards 29, 30, 31 & 32 for East End Arts' Picturesque Garden Contest.
THE CONTEST :
Take a photograph of your own garden, that one you walk by and admire each day, or a stunning garden that you stumble upon by pleasant surprise.
Photographs considered must be of a garden (home or private residence only, not a park) in Toronto Wards 29, 30, 31, or 32. We want to see the garden, so show us what makes it beautiful to you, but please resist submitting close-up flower shots for this contest. Send your photograph in before August 31, 2014 for your chance to win up to $300*.
THE PRIZE(S):
We want to celebrate the winning photographer, as well as the gardener. Please accompany your photograph with the address of the garden location. A $150 prize will be awarded to the photographer, and a $150 prize will be awarded to the gardener (or homeowner of the garden's address). *If these are both you, you will win both awards. A jury will review all entries and choose a winning photograph and garden.
JURY'S CRITERIA:
Garden Criteria:
– creativity of the garden
– love, care and maintenance of the garden
– overall beauty
Photograph Criteria:
– captures the essence of the garden
– meets the contest criteria (photograph is of a private residence's garden in Toronto Wards 29, 30, 31, or 32), not a close-up of a flower, not a garden in a park, not a garden in the west end, etc.)
– eye-catching, captivating, whatever makes it stand out and be special to the jury
TO ENTER: 
– Send East End Arts one photograph (no videos please) via electronic file in .JPG format to: ideas(at)eastendarts.ca
– Please include the following information along with your photograph:
Name:
Address:
Telephone Number:
Email Address:
Garden Address (please include any gardener's contact info you have):
– Deadline for entry is August 31, 2014
– Winning photograph(s) may be published (electronically or otherwise) by East End Arts for non-commercial promotional and publicity purposes, with image credit(s) provided to the photographer(s) when possible. Photographer(s) retain full ownership of the photograph(s).
– Please DO NOT trespass to take your photograph and kindly be respectful of people's private property.
– DO tell the gardener you admire their home-grown floral art if the opportunity arises! It's a great way to meet your neighbours and they would surely love to know their garden brought a smile to your face.
– One entry per person.
– Stop to smell the roses!