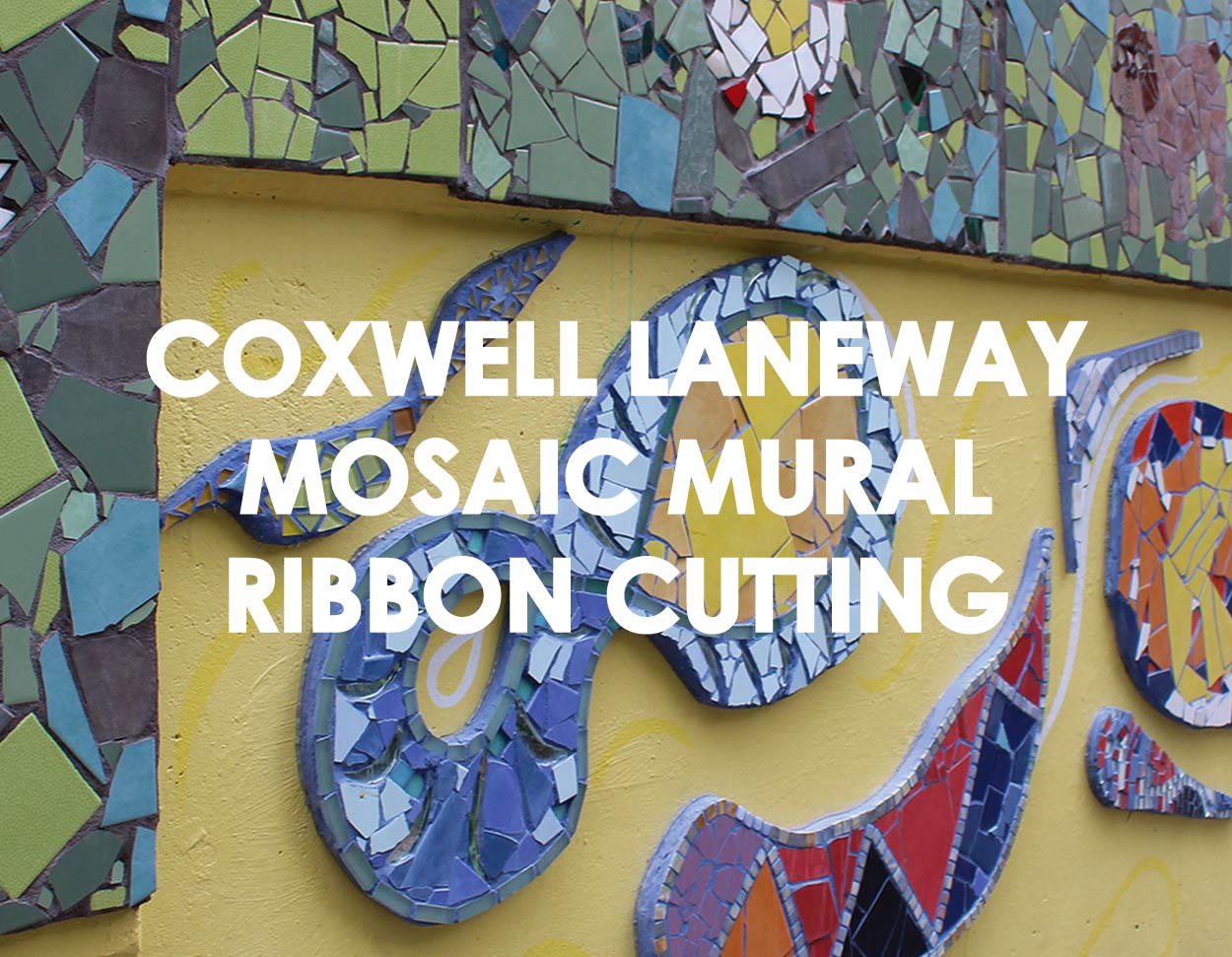 Coxwell Laneway Mosaic Mural Ribbon Cutting
Wednesday, October 19, 2016, 5:30-7pm
Green P lot behind Coxwell TTC Station, 1612 Danforth Avenue, Toronto
Refreshments will be provided
Join us in celebrating the completion of the Coxwell Laneway Mosaic Mural.
The incredible mural artists, volunteers, and community partners who supported this project will be in attendance. There will be a ribbon cutting ceremony and remarks to celebrate and welcome this beautiful new mural into the community.
The Coxwell Laneway Mosaic Mural is a community project, informed by neighbourhood consultations, designed by lead artist Cristina Delago, and created with the assistance of youth and emerging artist trainees and community volunteers. The mural aims to celebrate the life and spirit of the community.