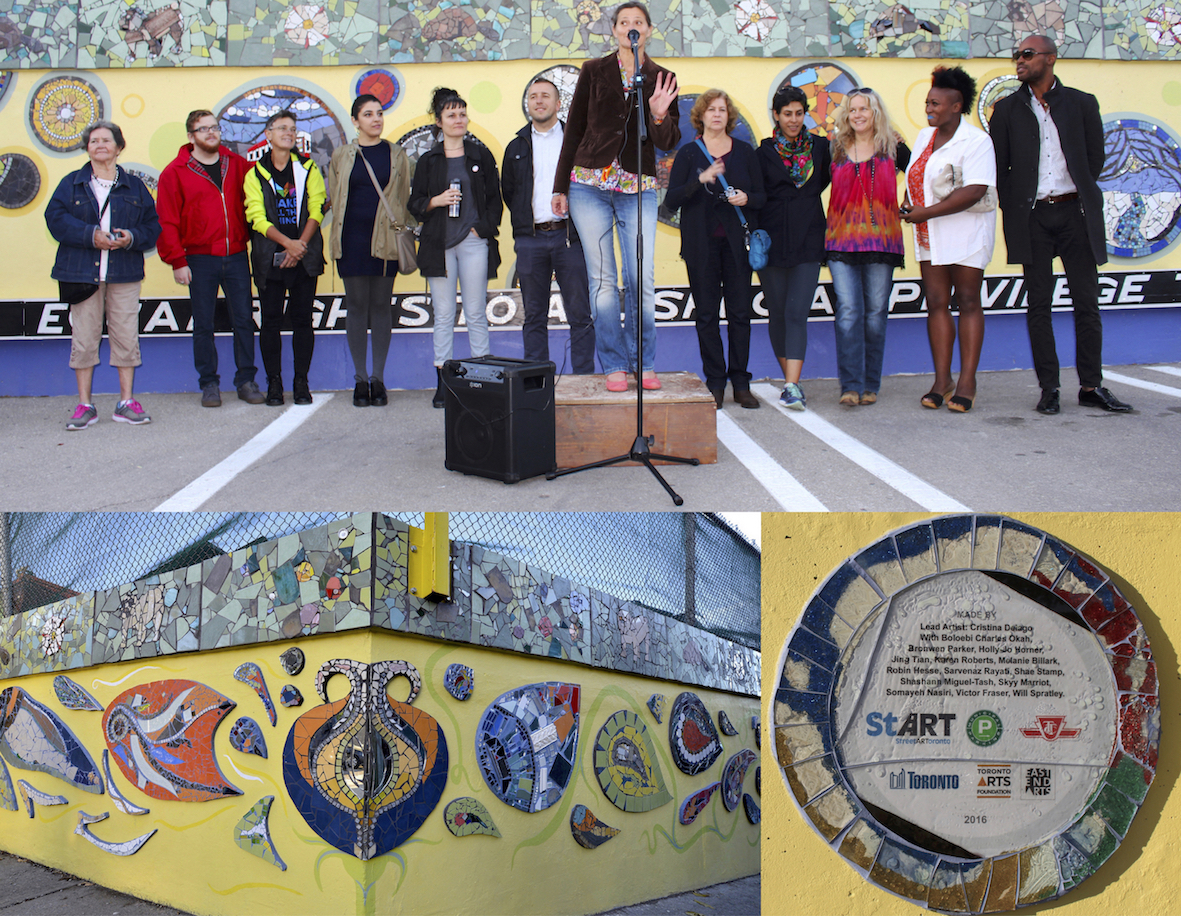 The Coxwell Laneway Mosaic Mural is a community art project that was completed during the Summer and Fall of 2016. It was imagined with input from neighbourhood consultations, designed by lead artist Cristina Delago, and created with the assistance of youth and emerging artist trainees and community volunteers. The mural aims to celebrate the life and spirit of the community. The Coxwell Laneway Mosaic Mural is located on the large concrete wall that wraps around the Coxwell TTC Station at 1612 Danforth Avenue in Toronto.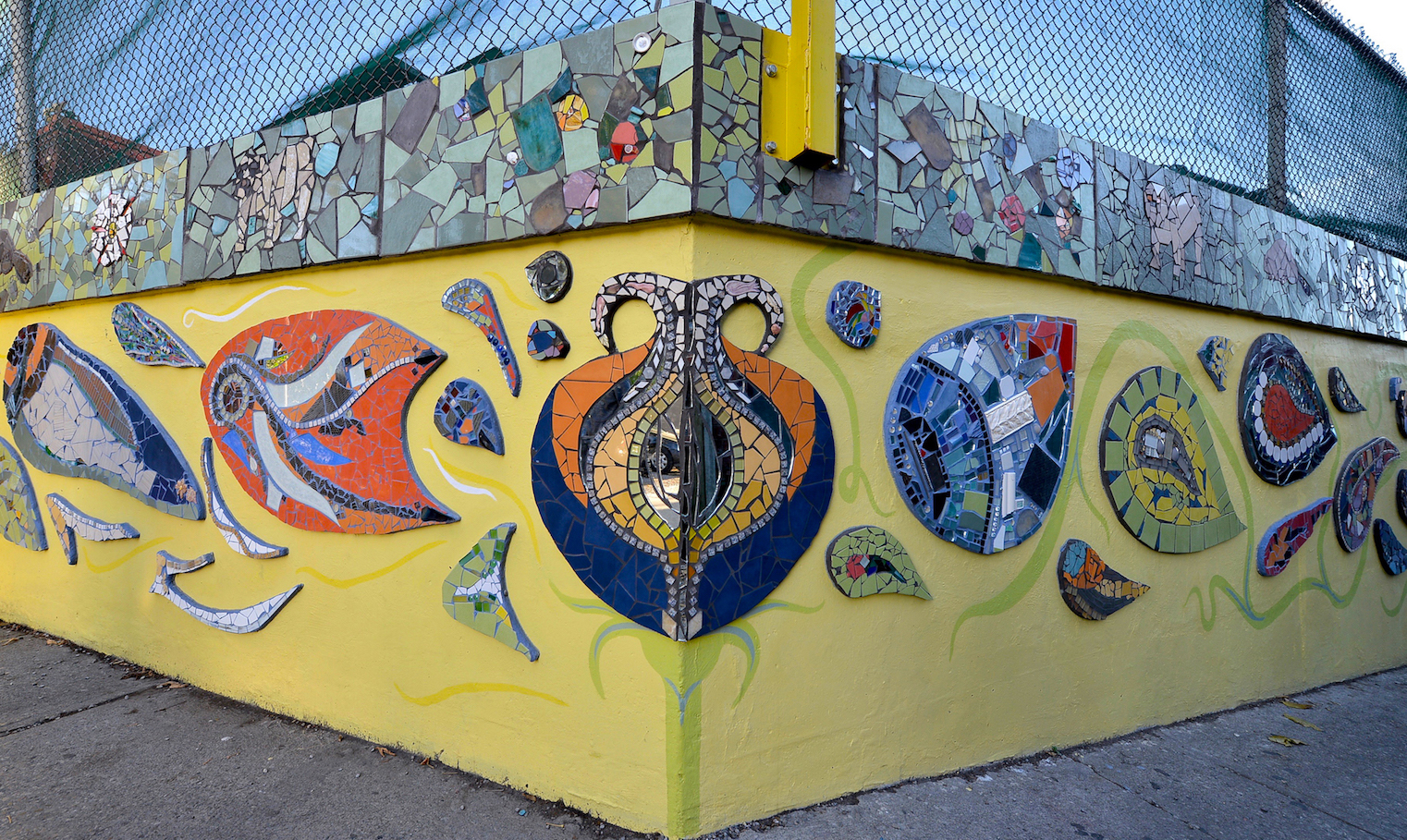 The mural was made possible by community partners StART (Street Art Toronto), TTC, Green P Parking, City of Toronto, Councillor Janet Davis, East End Arts, and all the artists, volunteers, community members, and supporters who contributed time, creativity, materials, space, financial support, and love along the way.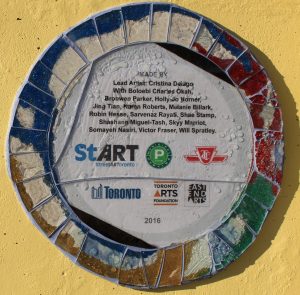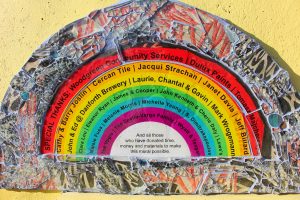 The incredibly talented team of artists includes: Cristina Delago, Boleti Charles Okah, Shae Stamp, Jing Tian, Robin Hesse, Holly Horner, Sarvenaz Rayati, Will Spratley, Bronwen Parker, Karen Roberts, Shashann Miguel-Tash, Melanie Billark, Skyy Marriot, Somayeh Nasiri and Victor Fraser.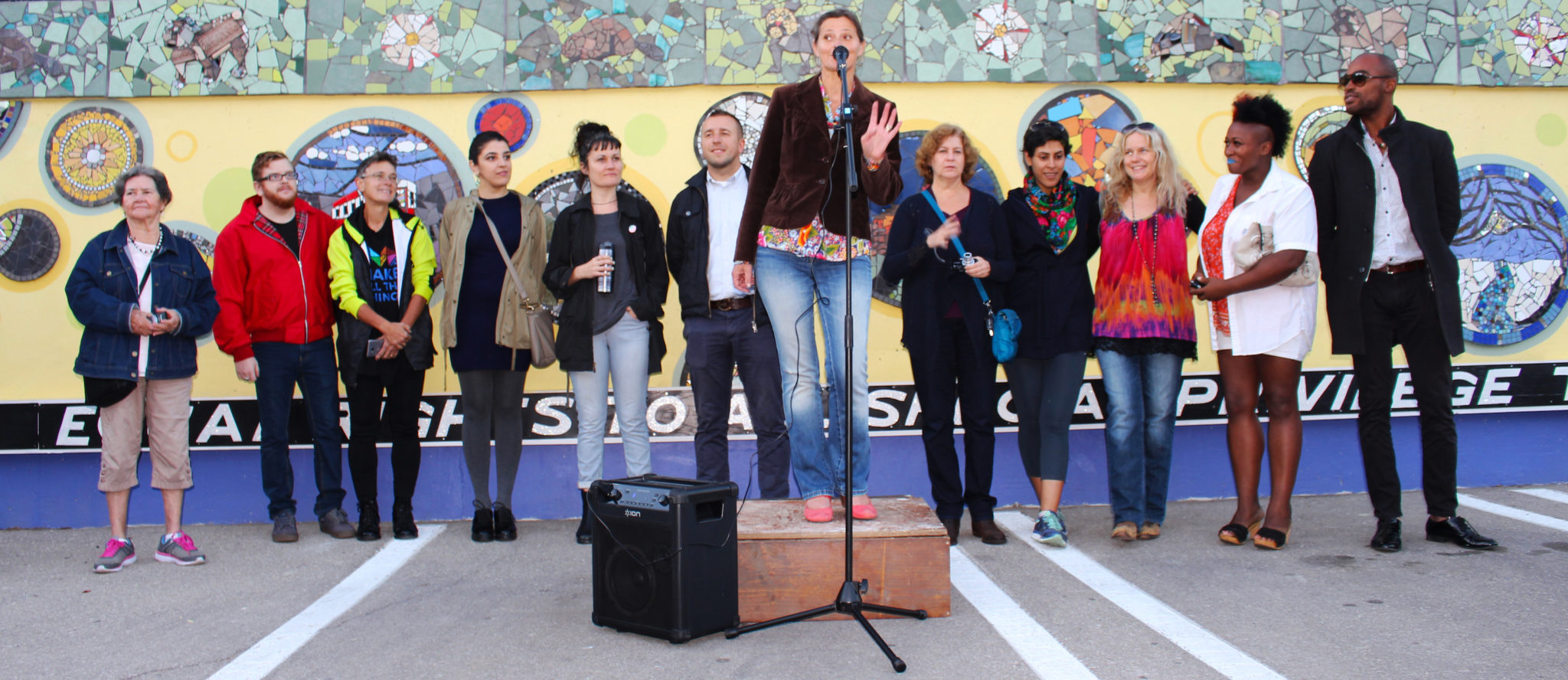 Learn more about some of the Coxwell Laneway Mosaic Mural artists and their own creative projects.
---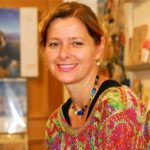 Cristina Delago (Lead Artist): "This project was one of my best experiences so far. I was very lucky to have had the opportunity to work with such a wonderful, talented, enthusiastic and hard working team. It DOES show in the mural the talent and positive attitude everyone had including the volunteers. Our technical and organizational challenges were very easily resolved as everyone was honest, transparent and willing to help. I have to thank so many people, but mostly Cindy from East End Arts who made this all happen."
Cristina Delago's artistic career spans more than 20 years. Growing up in Italy surrounded by a family of woodcarvers and sculptors, art was a daily inspiration. After moving to Canada, she attended Ontario College of Art, graduating with honours in 1987. Shortly afterwards, Cristina started "Delago Art Studio" designing and making handcrafted tiles and architectural elements for residential and public places. She has worked often with some of Toronto's most recognized architects and interior designers.
Simultaneously, Cristina has also taught the fine art of tile making, mosaics, and sculptural ceramics at the Royal Ontario Museum, Avenue Art School, Columbus Centre, and many public schools. Cristina has been working with Art for Children and Youth (VIBE Arts) on community arts projects and with Cercan Tile on commercial and residential projects. Cristina has travelled and studied in various countries, has participated in several exhibitions, and won awards and scholarships. Her work has been widely published in national and local magazines and newspapers,
Website
---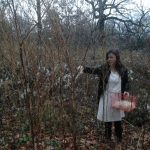 Melanie Billark: "I had a wonderful experience working with Cristina and the rest of the team. I have never done mosaics to this scale and I found the whole experience very meditative. It was wonderful to be able to have creative freedom and be apart of a permanent community art installation. I would love more opportunities to work within the communities of Toronto. One of my favourite moments were when people within the community would stop by and make a mosaic to add to the larger collection of this installation. I thought it was very heartwarming and fantastic to see how art can bring a whole community together."
Melanie Billark is an emerging, multi-disciplinary, Toronto based artist. Her body of work surrounds themes of social and political issues that effect and surround principals of ecology within the urban setting. Her work strives to create awareness to various environmental issues that concern and prettify her. Melanie achieved an advanced diploma in 2011 at Sheridan College's Craft and Design Program for glass in Oakville, ON. In 2012 she completed a year artist residency at the Living Arts Centre in Mississauga, ON. Melanie has recently graduated from OCADU's Sculpture and Installation program in 2015, obtaining her BFA. She has participated in a number of shows including venues such as: Toronto's Pearson Airport, OCC, Lonsdale Gallery and Canadian Sculpture Centre.
Website | Instagram
---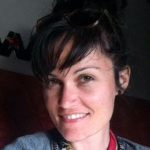 HollyJo Horner is a multidisciplinary Toronto-based artist who has a keen interest in metal, ceramics, mould-making, resin casting, performance and found objects. She is currently studying Sculpture and Installation at OCADU with a minor in Ceramics.
Instagram
---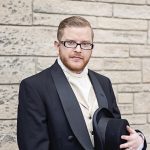 Shae Stamp: "Before this project, I only completed one small mosaic piece in St. John's Newfoundland so committing to such a large mural throughout the summer was quite new to me and a fantastic learning experience. The whole process was both tough and exciting. With Cristina's guidance, I learnt many techniques that are required for dealing with large scale mosaic murals. I am now confident in doing another mural in the future."
Shae Stamp is an Irish-Canadian multi-disciplinary artist hailing from Newfoundland. Primarily, his work focuses on the subconscious mind, Lowbrow Surrealism, and historical Celtic life. Currently he is studying graphic design in Toronto and completing small bodies of work for upcoming shows.
Facebook
---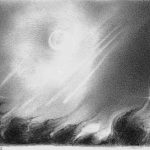 Robin Hesse: "I am a Visual Artist, an OCAD grad and have worked for Toronto Public Library as a Public Service worker for many years while striving to move forward with my work in a Visual Arts practice. The community/public service work at the library was always so separate from the fine arts projects I've been involved in, most of which were not team-driven, as my work at TPL has always been. I never was able to integrate the two types of work I did, until recently in the last few years when I became involved in mural art and community art projects – something which is very exciting to me. It means in short, that my 43 years as a public service worker at TPL do not just amount to a "day job" and that I can take the worthy experiences of that work and combine them with my fine art background to create meaningful projects for the community. The realization of that came to me just in time and means everything to me as an artist."
Robin Hesse loves drawing as a medium and is especially interested in expressing a fascination with the night sky in fine arts projects. Her website showcases this work as well as recent involvement in mural projects and the Outside the Box program.
Website
---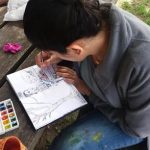 Sarvenaz Rayati: "I am a visual artist. I was born and raised in Tehran, Iran where I got my BA in Painting and Visual Communication. I currently live in Toronto. My art practice is about storytelling. People around me, nature, Persian architecture and ceramic art, Persian miniatures, comics, graphic novels, film stills,… inspire my work. Being part of the mosaic mural team was one of the best experiences."
Website | Tumblr | Instagram | Twitter
---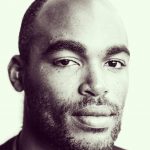 Boloebi Charles Okah: "While travelling around countries like India, South Africa, Dubai, Mexico, Dominican Republic, Haiti, France and Niger, I noticed the similarities of each place to my native Nigeria; I saw in each the sum of a unique mix of cross-cultural influences. I recognized the beauty that exists when we as human beings focus less on dividing ourselves and instead embrace our diversity and merge as a species. I studied Art at University of Kansas where I graduated with a BFA in Visual Arts before moving to Canada. My works are linked by recurring themes of pattern and design rendered with a variety of materials and processes. My art aims to mix and merge familiar scenes and designs from different parts of the world into a united image; my hope is to impart a powerful sense of familiarity, confusion, tension and intrigue to viewers of diverse backgrounds."
Website | Instagram | Facebook
---
Jessie (Jing) Tian is a current student in Architectural Science and learned a lot about textiles and community arts while working with East End Arts this summer on the Coxwell Laneway Mosaic Mural. She is interested in design: architecture, graphic, and a little bit of animation and digital fabrication.
Instagram