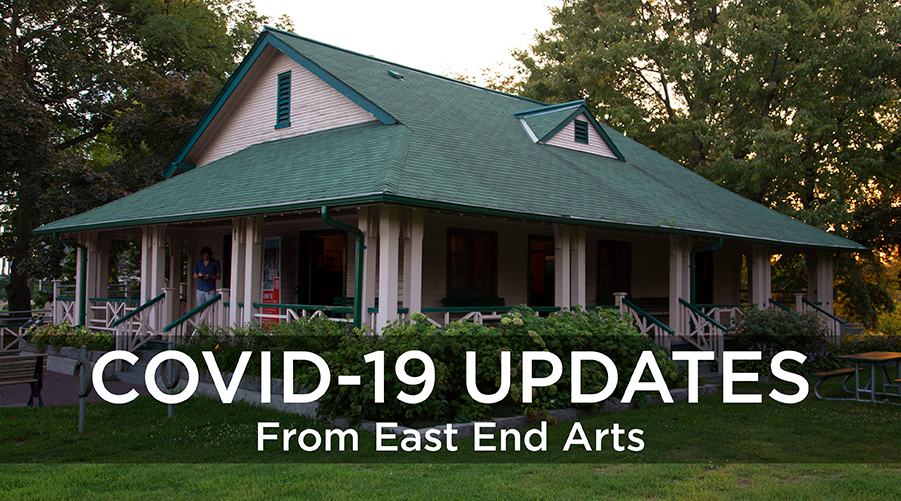 **COVID-19 UPDATE: PLEASE NOTE THAT ALL OF OUR PROGRAMS ARE CURRENTLY CANCELLED AND/OR ON HOLD UNTIL FURTHER NOTICE**
We wanted to take a moment to update you on what we're doing at East End Arts to respond to the current COVID-19 virus (Corona). First and foremost, the health and safety of our artists and our community members is always a top priority for us, which has informed the measures below. As of April 7th, here are the measures we've put in place to take care of our guests, staff members, partners and artists:
East End Arts will continue to monitor the situation and keep the public updated, and will promptly advise if further actions are required. If you have questions or want to reach out to someone on the East End Arts team, we encourage you to email us.
Thank you for your understanding and support, and stay safe!
Sincerely,
Shana, Chelsea & Adam
The East End Arts Team
Stay up to date on the latest COVID-19 updates at Toronto Public Health, and the Public Health Agency of Canada.