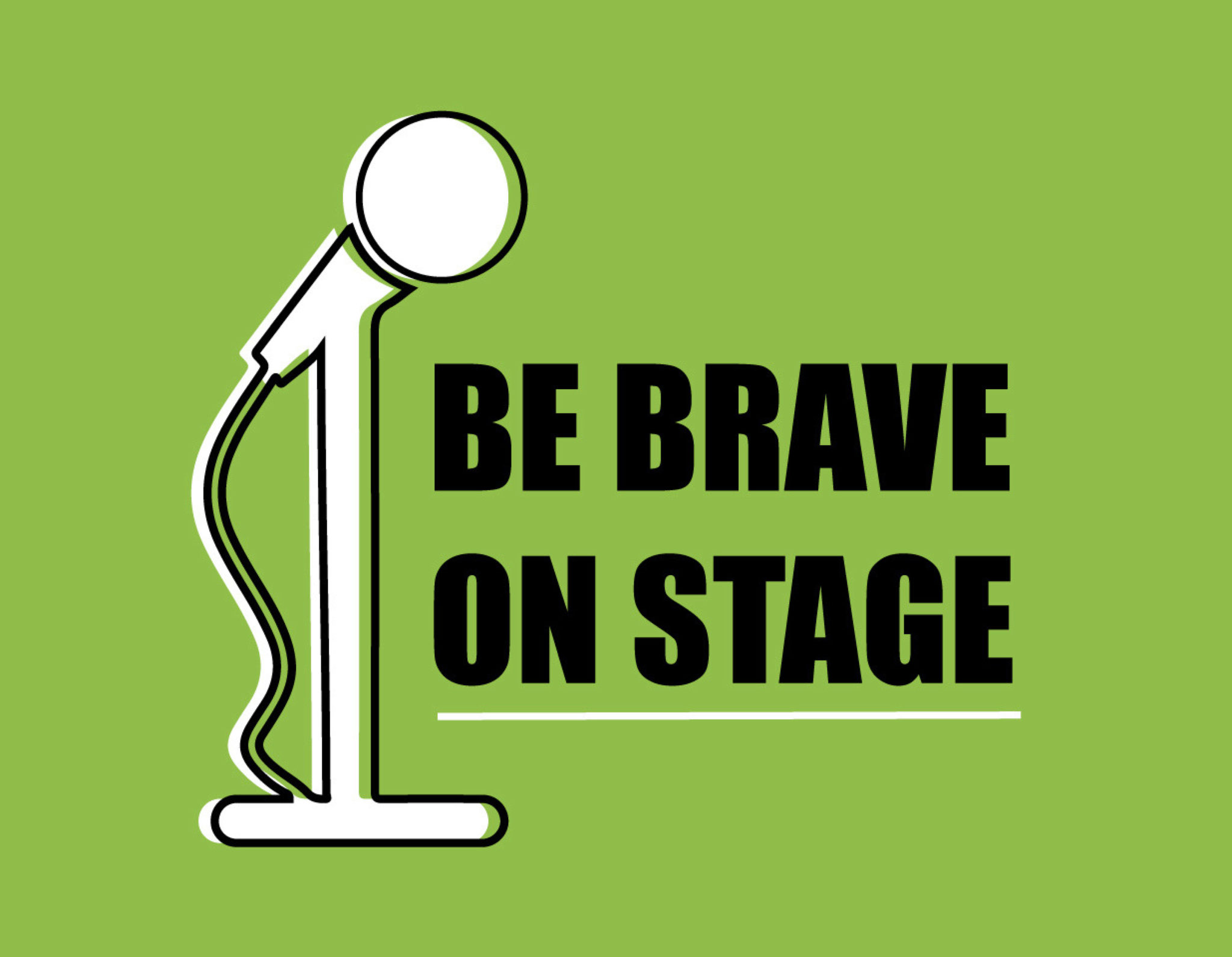 Be Brave On Stage
Facilitated by: Charlie Petch
Monday, July 16, 2018 | 6–8:30 pm
Crow's Theatre | Scotiabank Community Studio | 345 Carlaw Avenue
Facebook Event Page
FREE | Please register through the form below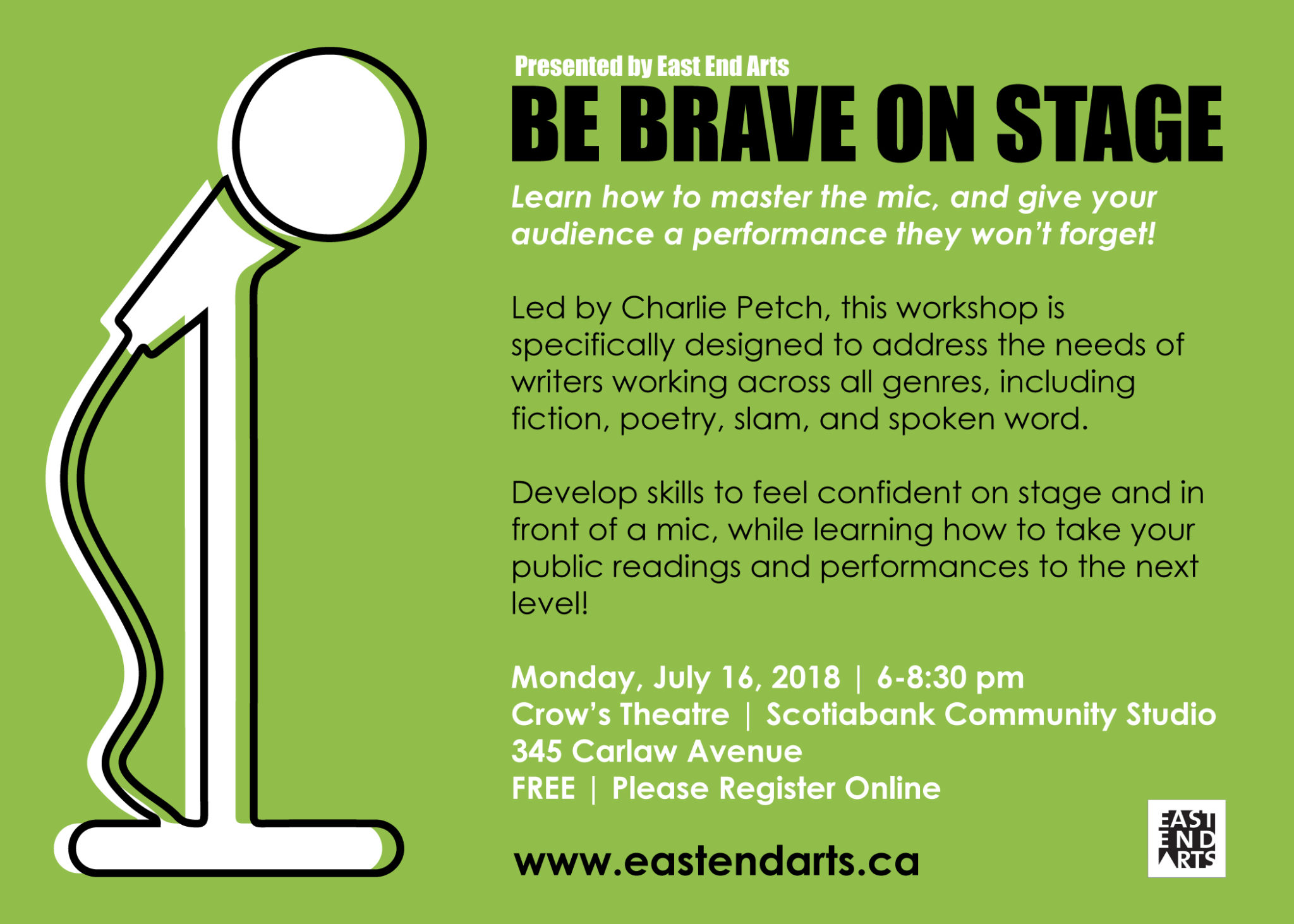 You've written something, and now you're looking to perform! Slam coach and theatre director Charlie Petch will demonstrate techniques to ensure your time on stage is a warm and compelling moment for both you and your audience.
Be Brave On Stage is a free workshop that is ideal for individuals looking to develop their public reading and performance skills, and feel brave and confident sharing their work in front of an audience. This workshop is expertly designed to address the needs of writers working across all genres, including fiction, poetry, slam, and spoken word.
This workshop will consist of:
Activities to help you move past fear in fun and meaningful ways
Writing prompts that will help you with your confidence and bravery
Vocal warm-ups to help with opening up your voice on stage, resonance, breathing, and articulation
Techniques to help you operate a mic and mic stand
Troubleshoot common microphone issues including feedback, popping, and volume control
One-on-one performance feedback that is kind, understanding, and useful
---
About Charlie Petch
Charlie C Petch is a playwright, spoken word artist, haiku deathmaster, host, and musical saw player. Petch's full-length spoken word vaudeville play, "Mel Malarkey Gets The Bum's Rush" has toured all over Turtle Island. Their new creation "Daughter of Geppetto" will launch with Public Energy in Spring 2018. They have several handsome chapbooks, and "Late Night Knife Fights" was published with LyricalMyrical Press. They have been published by Descant, The Toronto Quarterly, Matrix, and Joypuke journals. Petch is the creative director of "Hot Damn It's A Queer Slam" a multi-city touring poetry slam series. They have done performance workshops at major festivals, with The Sony Centre of Performing Arts, The Atlantic Fringe, and many other places. They are happiest onstage.
---
REGISTER
Thank you for your interest in this event. Registration is now closed.
---
East End Arts strives to make our programming as accessible and inclusive as possible. If there are any accommodations that you need for any of these workshops, please email info@eastendarts.ca and we will do our best to meet your needs.
---
Register to receive ARTS-E-NEWS, a monthly e-newsletter update from East End Arts that shares Toronto-wide opportunities for artists and arts-related events in the east end. Sign up for Youth ARTS-E-NEWS for news about youth opportunities and events.
Follow us online at our social media channels to stay in the loop!
Website | Twitter | Facebook | Instagram| #EastEndLove