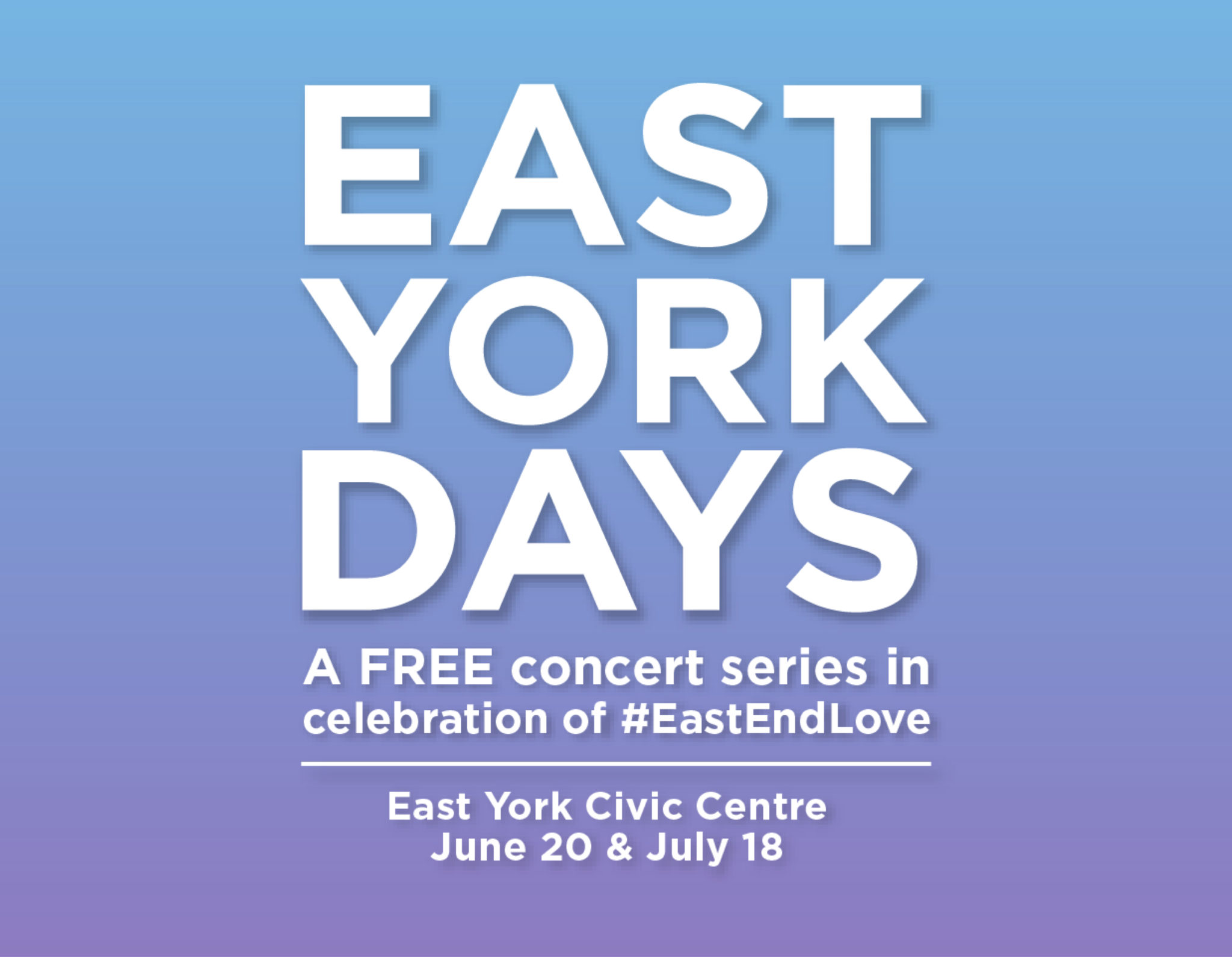 East York Days
Wednesday, June 20, 2018 | 6-9pm | Facebook Event Page
Wednesday, July 18, 2018 | 6-9pm | Facebook Event Page
East York Civic Centre | 850 Coxwell Avenue
FREE!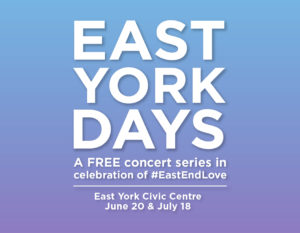 East York Days is a FREE outdoor concert series at East York Civic Centre on June 20 & July 18 from 6-9pm.
Featuring live music by Julian Taylor, GRACE, Donné Roberts, and Black Suit Devil, along with an artisan marketplace curated by The Nooks, and a variety of some of Toronto's favourite food trucks.
Presented by East End Arts in collaboration with Councillor Mary Fragedakis (Ward 29) and the City of Toronto's City Hall Live program, East York Days is a celebration of #EastEndLove!
There is FREE admission to the concerts and artisan marketplace with food available for purchase from a variety of food trucks. Attendees are encouraged to please bring non-perishable items for donation to the Bethany Food Bank.
Please feel free to bring a blanket or lawn chair. Seating is not provided.
East York Days is a legacy project of the City of Toronto's 2017 Cultural Hotspot project for East York. Proceeds support Michael Garron Hospital's capital campaign and the Bethany Food Bank.
---
CONCERT LINEUP
Wednesday, June 20 | 6-9pm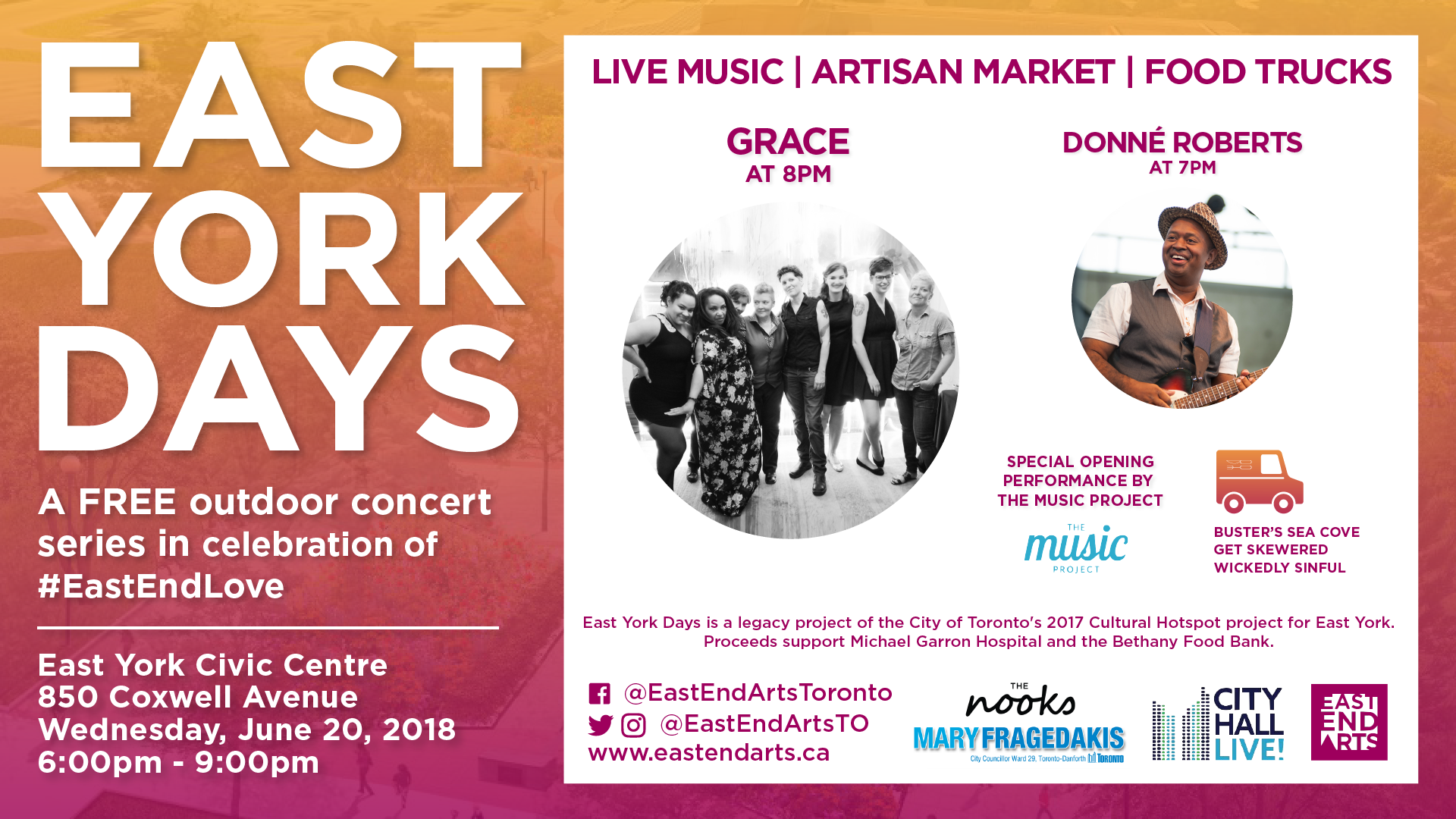 ---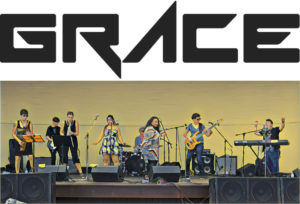 GRACE is an all-women disco, R&B, funk, soul, and rock band that invites you to boogie on down and move to the music! GRACE covers hits by everyone from Sly and the Family Stone to Bruno Mars and The Weekend. Featuring powerhouse vocals, spine-tingling harmonies, a sensational horn section, and one of the best rhythm sections you'll ever hear, GRACE is a band of über-talented women who will keep you on your feet!
Formed in the summer of 2014 by Mae Cromwell and Rhonda Bruce, GRACE is a Toronto-based funksoulicious band bringing you bombastic brass, groovin' rhythms, killer vocals, and a whole lotta love! Members include: Mae Cromwell – Lead Vocals, Rhonda Bruce – Bass/Vocals, Cathy Marchese – Drums, Janet Whiteway – Keys/Vocals, Aimee O'Connor – Guitar, Naomi Higgins – Sax, Ashly Kurkjian – Sax, and AshE – Vocals.
---
Donné Roberts is a passionate performer, guitarist, singer, and songwriter from Madagascar. When he hits the stage, he carries with him an energy that immediately exhilarates the crowd, even if they've never heard his music before. Donné performs mainly in Malagasy, his mother tongue from his birthplace of Madagascar. Yet this never proves to be a barrier to the audience, providing living proof that music truly does transcend language.
Donné came to wider recognition after he released his albums "Rhythm Was Born" and "Internation", and for his contribution as one of the members of the African Guitar Summit project, which won a JUNO in 2005 and was nominated for another one in 2007.
Donné was raised and educated in Moscow, Russia and now lives in Toronto. In Moscow, he was the first black VJ on MTV Russia. Touring Canada, he introduces his music to new fans that might be unfamiliar with the kinds of rhythms his music conveys and his fusion of seemingly dissimilar sounds. On this new album, the language combinations melt with his musical compositions to great effect. Though the songs were created for this project, they have a way of sounding familiar and new at the same time. (Photo Credit: Lea Rakotomamonjy)
---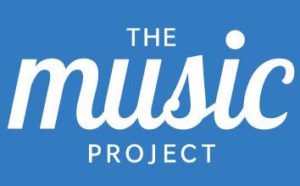 Enjoy a special opening performance by students from The Music Project, a non-profit music school that serves children in grades K-12 in Toronto's East End. With a focus on collaborative music-making and performance experiences, The Music Project offers lessons in music foundations, guitar, piano, drumming & percussion, ukulele, and choir. The Music Project is open to all children, with a focus on kids who otherwise would not have access to music-making opportunities or education. East End Arts is proud to be a community partner supporting The Music Project.
---
Wednesday, July 18 | 6-9pm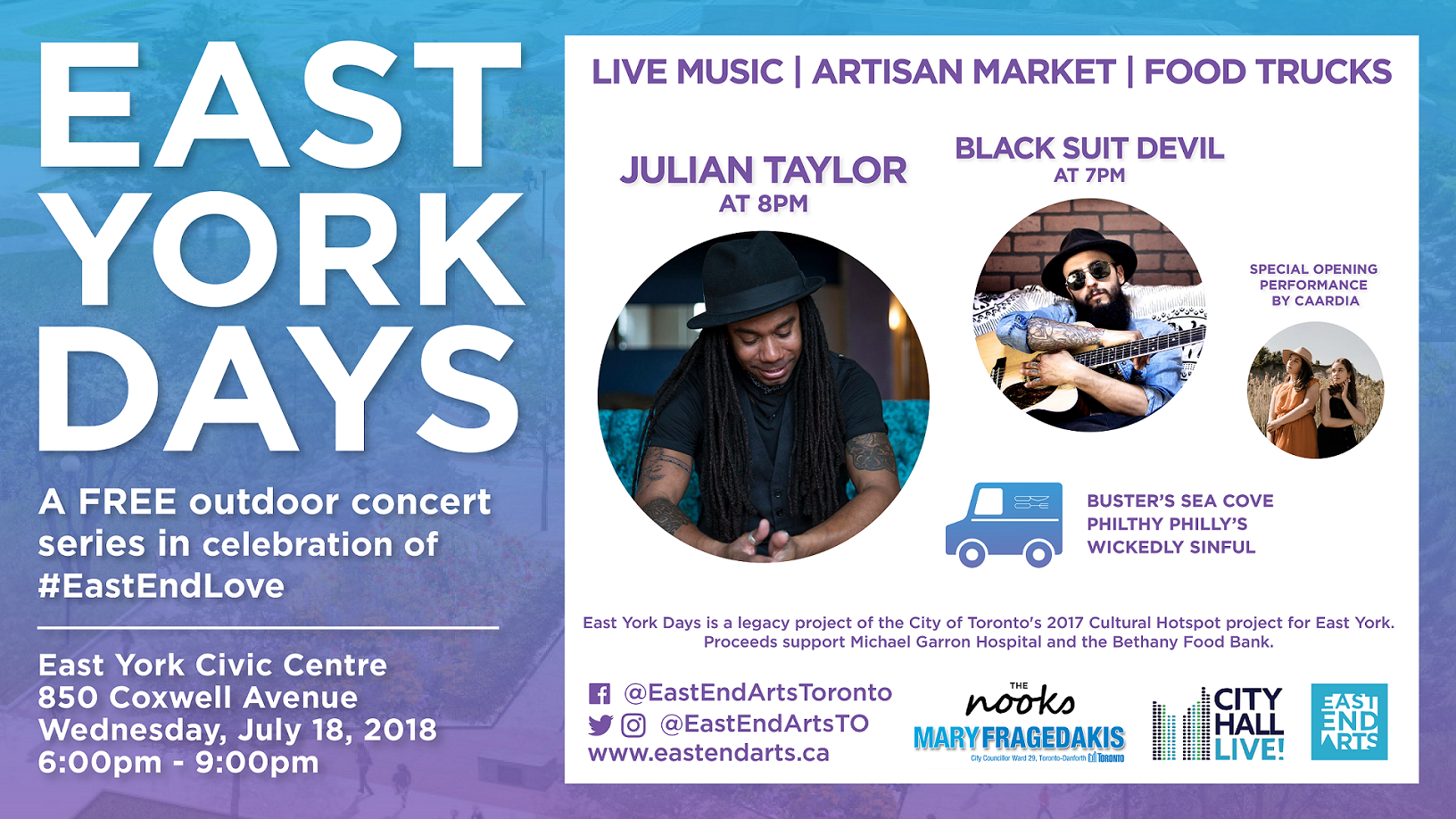 ---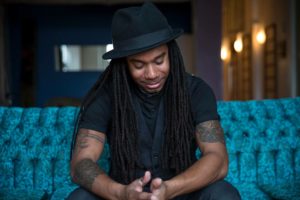 Julian Taylor is a Canadian singer-songwriter who records and performs solo, and with the Julian Taylor Band. Under front-man Julian Taylor's direction, the band consistently delivers soulful performances and strives to re-contextualize "soul music," not as another genre that can be put into a box defined by racial precedent or sound requirements, but as a medium that truly speaks to the soul. The result is solid, unabashedly positive performances of soul, rock and R&B fusion – or rather, a form of modern rhythm and blues infused with rock 'n' roll.
The Julian Taylor Band landed on the Indigenous Music Countdown earlier this year with "Feel Your Love". Julian received two nominations in 2017, for Aboriginal Songwriter(s) of the Year from the Folk Music Awards, and a 2017 Indigenous Awards nomination for Best Rock Artist 2017. Julian was also nominated for Best Duo or Group at the 2015 Indigenous Awards.
"Beautifully blended soulful vibes, rhythmic r&b, modern rock riffs and rootsy folk make the Toronto based Julian Taylor Band experience something worth putting your busy life on hold for; even if it is just for a few moments." – National Arts Centre October 26, 2017 review via Soundcheck.
Watch Julian Taylor's creative and inspiring stop-motion music video for "Get Loud" from the double album "Desert Star" on Aporia Records. The mural painted throughout the video can be found near Gerrard Street East and De Grassi Street!
---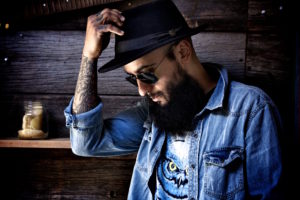 Black Suit Devil is an acoustic soul project formed by singer, songwriter, and guitarist Andy Du Rego, who fuses together a blend of blues, folk, and soul. Pairing raspy vocals, harmonica, and acoustic guitar with socially-conscious lyricism that promotes awareness, unity, and peace, he is often compared to such artists as Ray Lamontagne, Bob Dylan, and Chris Cornell.
Black Suit Devil's debut album "The Freedom Sessions" features a host of Canadian Talent including band regulars Neil Cameron, Wesley Collet Taylor, and John Brand. Featured on the album's first single "Fumble", written about the struggle to keep up in day-to-day life and cope with worldwide injustice, is veteran singer/songwriter Chris Staig, who adds a southern country twang with his slide guitar, and Ansley Simpson, an accomplished Anishinaabe artist whose voice adds a sense of comfort to the dark undertones of the song. Inspirational lullaby "Dreams" is a song meant to inspire hope in those young and old to reach for their dreams despite any obstacle or opposition, including those often created in their own minds. "Blind Man", with its Spanish desert sound, features The Road Heavy's Jules Cardoso's fierce powerhouse vocals. Bringing an Eastern vibe to the album's songs "Shackled" & "The Machine" is Toronto Tabla Ensemble's Razak Pirani. Talented flautist Ross Pearson adds colour and highlight to such songs as "Devils & Dollar Signs", "Shackled", & "Stardust".
---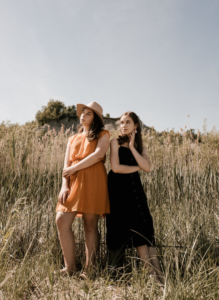 Caardia is a sister/songwriter group from the GTA. They have performed in and around Toronto. Highlights include performing on CP24 Breakfast Weekend, at The Toronto Christmas Market at the Distillery, Taste of the Danforth, Salute to Olympic Athletes such as Andre De Grasse, and much more. They are also public speakers at schools for anti-bullying organizations such as Kill It With Kindness. Along with working to complete their 5-song EP this fall, they are co-hosting Youth Jam T.O. with the band Blue Opaline. Youth Jam TO is a free, all ages music concert on Saturday, August 4th at Christie Pits from 11-8. They would love to see you all there!
---
ARTISAN MARKET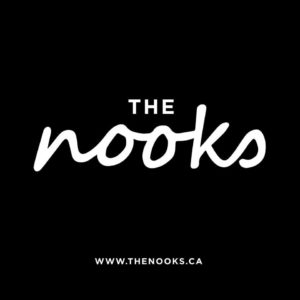 Explore a variety of hand-crafted and artisan works by local artists in the Artisan Market curated by The Nooks. Find unique and creative handmade, artisan-crafted products and artwork and support local makers and artists. The Nooks is a business accelerator for passionate creative entrepreneurs whose model combines affordable retail space, a 'nook', with business workshops and educational programs to launch and grow a handmade business in the retail world. The Nooks is a supportive, collaborative, and talented community of 200+ creatives featured at three retail stores along Danforth Avenue, and at pop-up events throughout East Toronto.
---
FOOD TRUCKS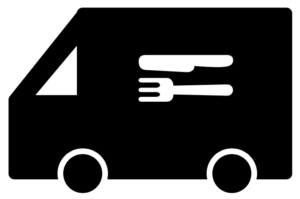 Some of Toronto's favourite food trucks will be on site during East York Days, providing a delicious variety of food options for purchase. Enjoy a bite to eat while listening to the live music and exploring the artisan market!
Get Skewered (June 20 only)
Buster's Sea Cove (June 20 & July 18)
Wickedly Sinful (June 20 & July 18)
Philthy Philly's (July 18 only)
---
East York Days is presented by East End Arts in collaboration with Councillor Mary Fragedakis (Ward 29) and the City of Toronto's City Hall Live program. The artisan market is curated by The Nooks.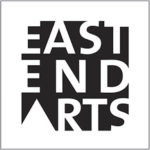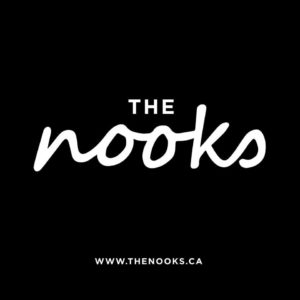 ---
Register to receive ARTS-E-NEWS, a monthly e-newsletter update from East End Arts that shares Toronto-wide opportunities for artists and arts-related events in the east end. Sign up for Youth ARTS-E-NEWS for news about youth opportunities and events.
Follow us online at our social media channels to stay in the loop!
Website | Twitter | Facebook | Instagram| #EastEndLove