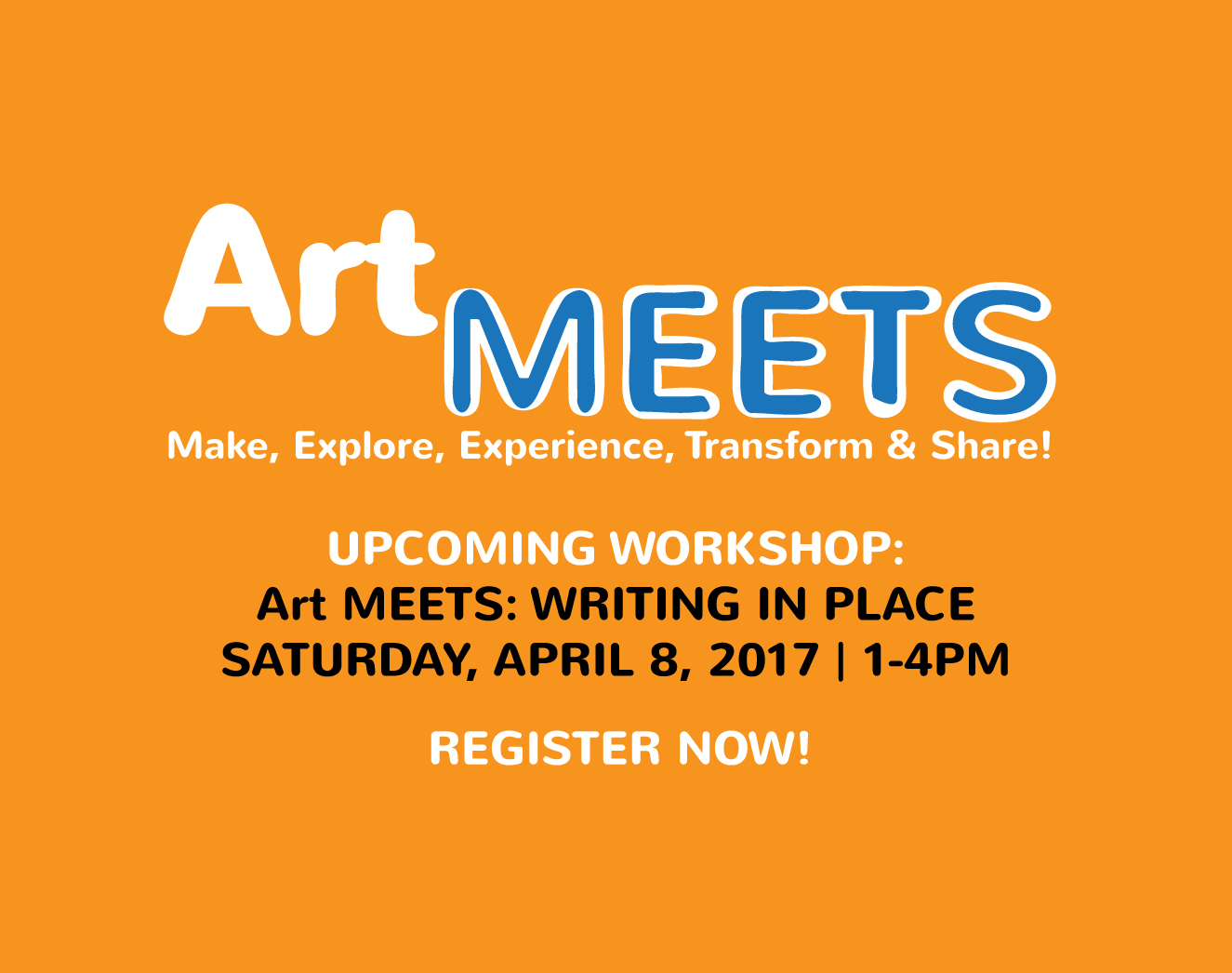 Art MEETS: Writing in Place
With Karen Krossing
Saturday, April 8, 2017, 1-4pm
Danforth/Coxwell Library, 1675 Danforth Avenue, Toronto
Ages 16 +
FREE!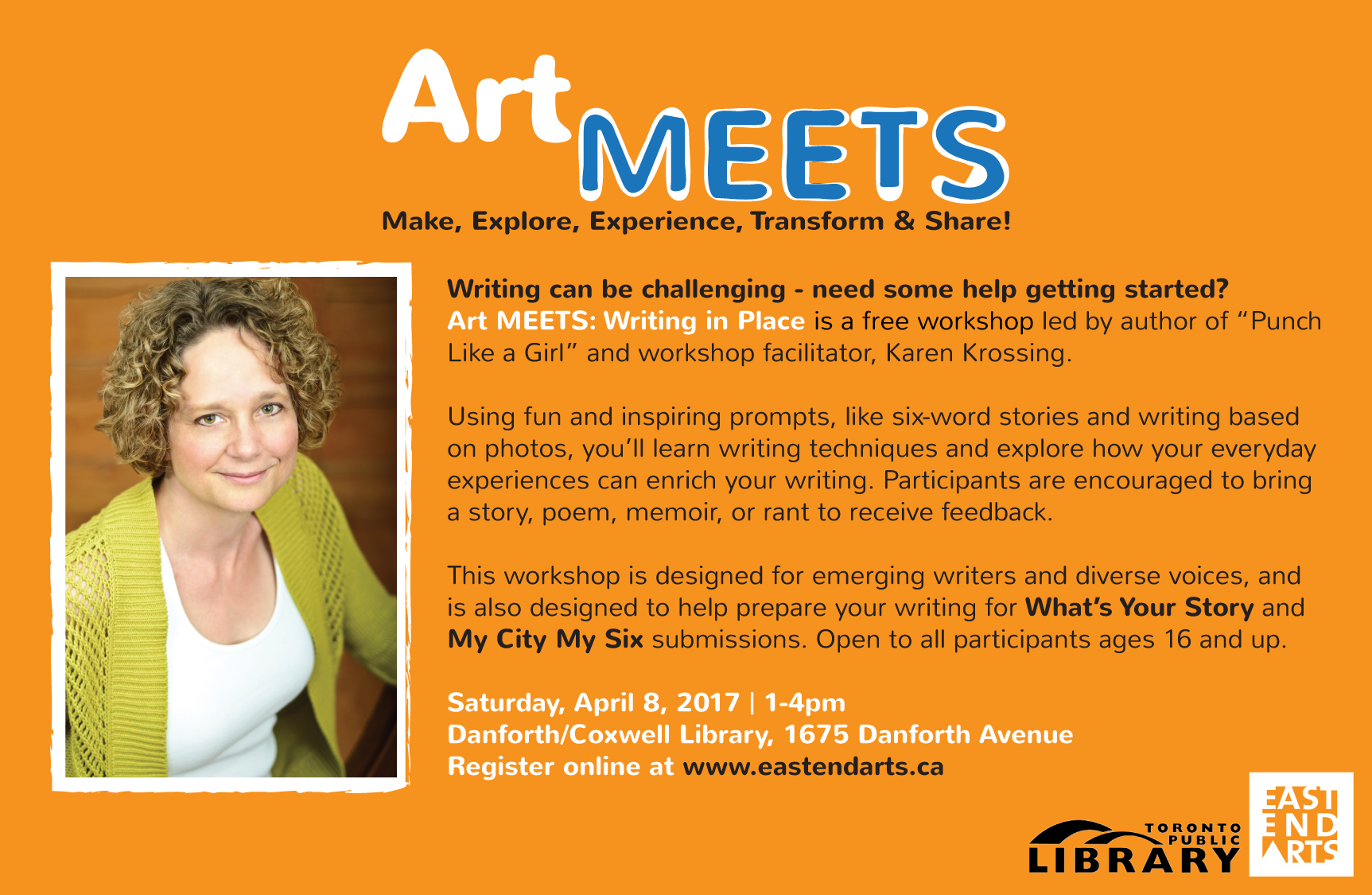 Our lives are the fuel for our writing. The everyday places where we spend time, the people we meet, the events that still haunt us or inspire us — all of these infuse our stories, poems, memoirs, and rants.
Join author Karen Krossing for Art MEETS: Writing in Place — a writing workshop for ages 16 and up. Using fun and inspiring prompts, like six-word stories and writing based on photos, you'll learn writing techniques and explore how your everyday experiences can enrich your writing. You can also bring a story, poem, memoir, or rant that you'd like feedback on, as well as your questions about writing techniques or how to get published. Designed for emerging writers and diverse voices, this inclusive workshop will also help you prepare your writing for two East End Arts writing opportunities.
My City My Six is a public art project in partnership with the City of Toronto, where individuals are encouraged to submit six-word stories to be included in a local east end and City-wide exhibition in September and October. What's Your Story, in partnership with the Ontario Book Publishers Organization and Toronto Arts Council, is a writing competition for both established and emerging writers.
---
Karen Krossing wrote poetry and rants as a teen and dreamed of becoming a published writer. Today, she's the author of seven successful novels for kids and teens, and she conducts writing workshops to empower emerging writers. Her latest novel, "Punch Like a Girl", is about a teen girl with a hero complex.
---
Thank you for your interest in this event. Registration is now closed. 
---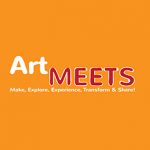 Art MEETS is a series of FREE community arts workshops in Toronto's east end that invites you to make, explore, experience, transform, and share. Art MEETS provides a variety of fun, accessible, and engaging opportunities to participate in arts workshops led by experienced, welcoming, and talented artists and arts educators. Join us and come tap into your creative side!
Art MEETS is presented by East End Arts in partnership with the Toronto Public Library.
---
East End Arts strives to make our programming as accessible and inclusive as possible. If there are any accommodations that you need for this workshop, please email info@eastendarts.ca – we will do our best to meet your needs.