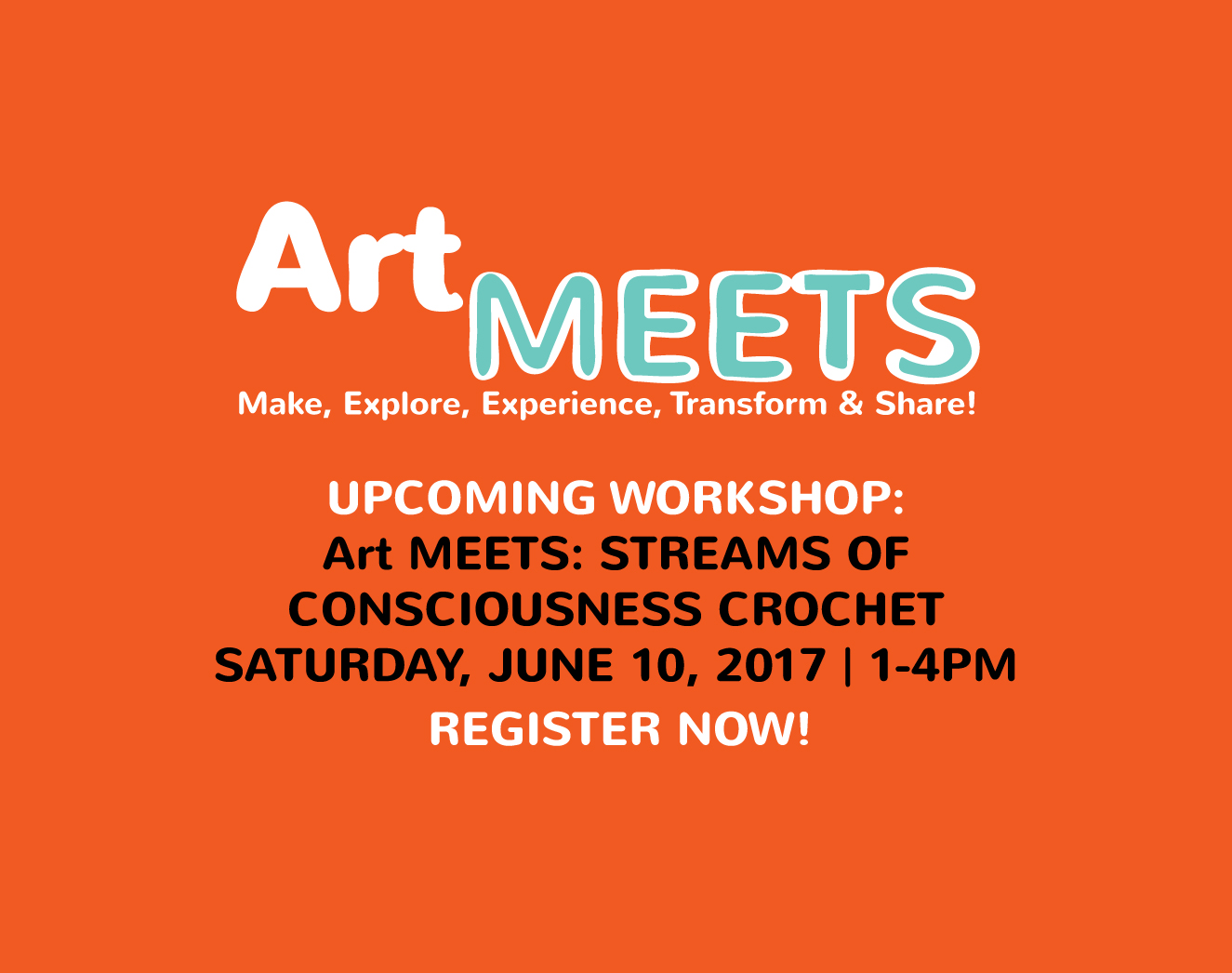 Art MEETS: Streams of Consciousness Crochet 
with Tumaini Lyaruu and Chason Yeboah
Saturday, June 10, 2017, 1-4pm
Dawes Library, 416 Dawes Road, Toronto
All Ages
FREE! Please register below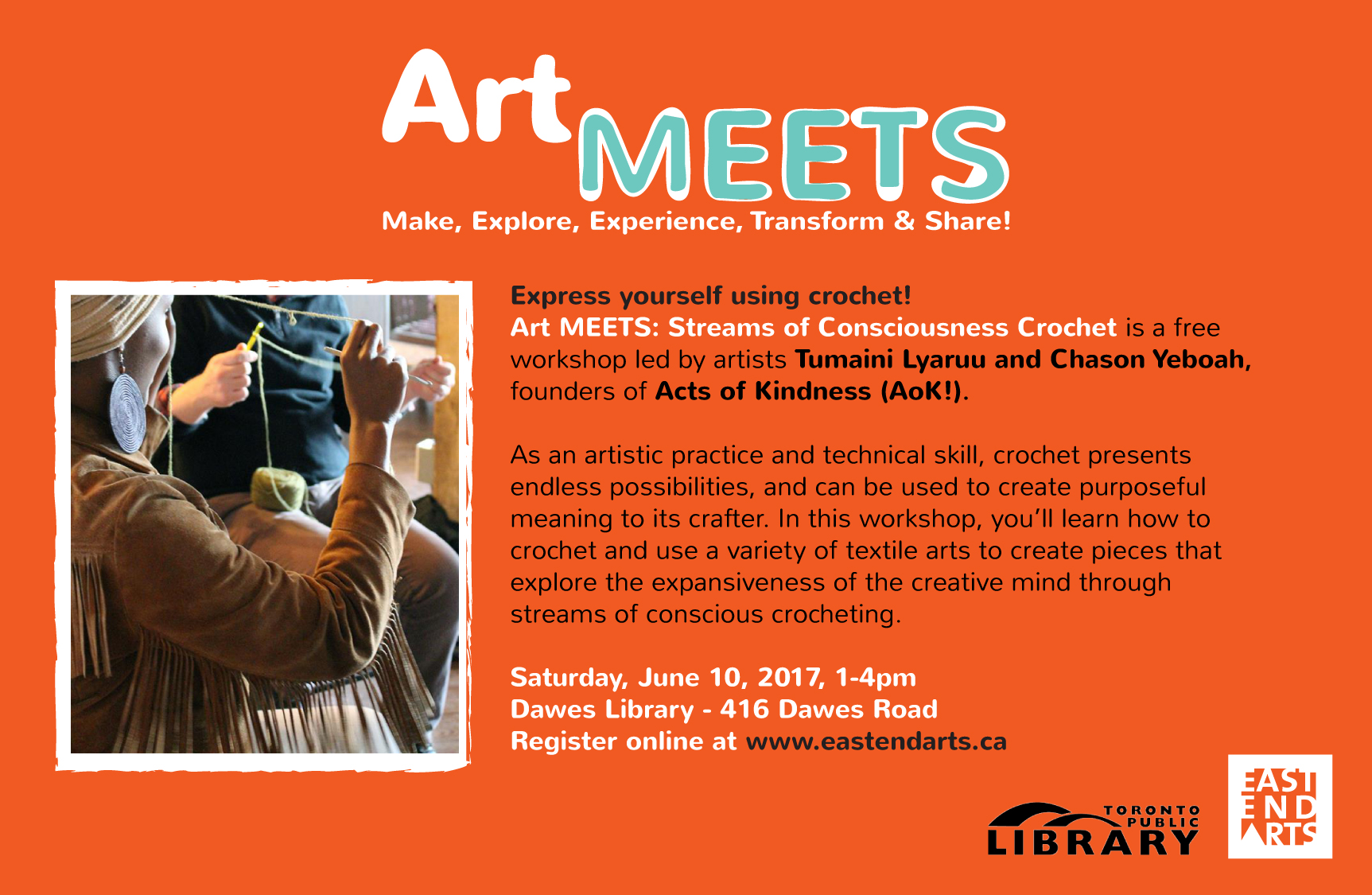 As an artistic practice and technical skill, crochet presents endless possibilities, and can be used to create purposeful meaning to its crafter. The rhythmic and repetitive motions, following and recognizing patterns, learning new stitches, and the application of math coming together with the use of fine motor skills, has the capacity to keep the mind engaged.
In this workshop we will learn how to crochet and use a variety of textile arts to create art pieces that externalize the expansiveness of the creative mind through stream of consciousness crochet.
---
Tumaini Lyaruu and Chason Yeboah are self and community taught crochet artists living, learning, loving, and creating in Tkaronto. Together they created Acts of Kindness (AoK!) to use their crochet abilities for good instead of evil! What started out as us coordinating yarn bombs and giving out little crochet hearts to people who have been kind, became an arts education project where they started going around the city hosting crochet picnics (workshops), largely in community/school based settings, sharing the skill of crochet with children, youth, adults, and seniors.
---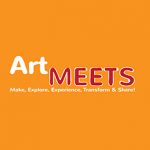 Art MEETS is a series of FREE community arts workshops in Toronto's east end that invites you to make, explore, experience, transform, and share. Art MEETS provides a variety of fun, accessible, and engaging opportunities to participate in arts workshops led by experienced, welcoming, and talented artists and arts educators. Join us and come tap into your creative side!
Art MEETS is presented by East End Arts in partnership with the Toronto Public Library.
---
REGISTER
Thank you for your interest in this event. Registration is now closed. 
---
East End Arts strives to make our programming as accessible and inclusive as possible. If there are any accommodations that you need for this workshop, please email info@eastendarts.ca – we will do our best to meet your needs.