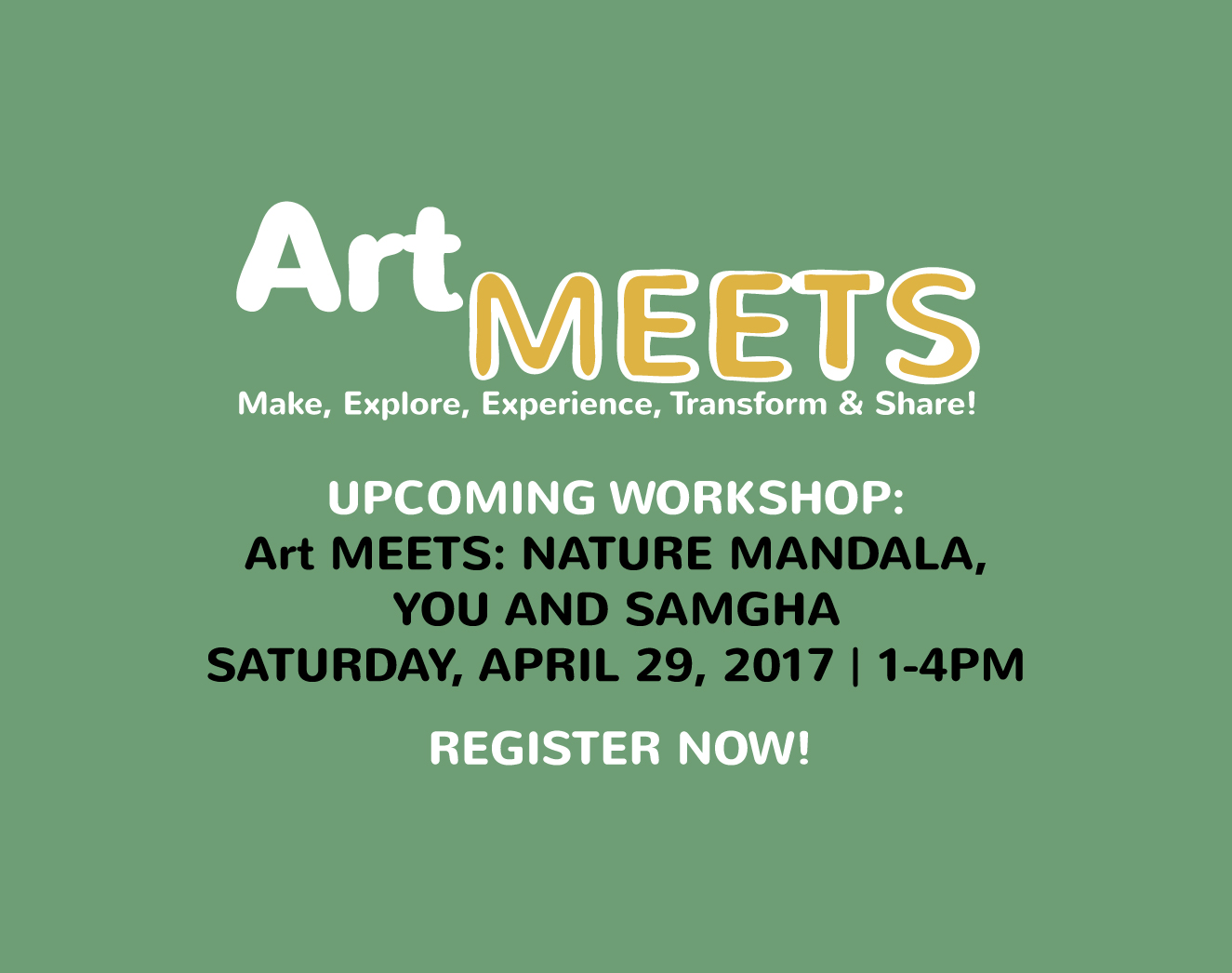 Art MEETS: Nature Mandala, You & Samgha
with Lynda Watson of Dreamation
Saturday, April 29, 2017, 1-4pm
Pape/Danforth Library, 701 Pape Avenue, Toronto
Ages 10+
FREE! Please register below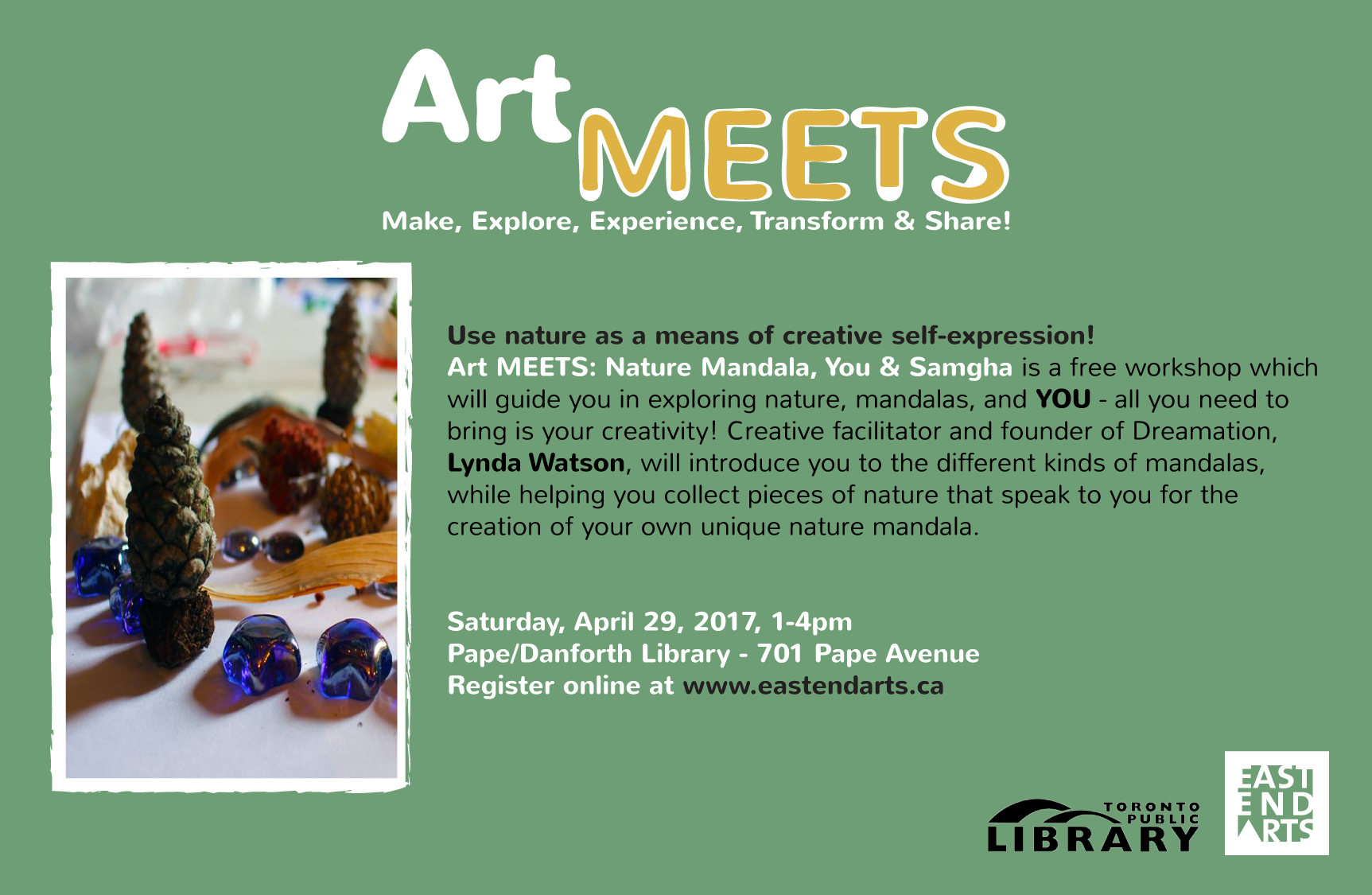 In this unique workshop we will explore what mandalas are, who you are, and how we can use nature to express that in an original way. All you need to bring is your creativity!
Mandala is an ancient sanskrit word meaning circle (or cycle) often related to the present moment. In this workshop we will explore different kinds of mandalas, collect pieces of nature that speak to us for our own mandala, and create a masterpiece that expresses YOU in that very moment. Samgha in sanskrit means community. Sharing is how we create community, therefore, when we are finished creating our mandalas, we will share a bit of ourselves. In learning from and being inspired by what others have created, we share a moment in Samgha.
Please bring a camera to take a picture, for when we are complete, you will return your mandala back to nature to complete the cycle.
---
Lynda Watson is a community builder and creative facilitator as well an engagement specialist. She has over 30 years' experience developing and facilitating exciting experiential learning programs. She is the founder of Dreamation which focuses on creating a movement that inspires collaborative generations to become positive and compassionate role models for present and future generations. This is accomplished by hosting community programs, workshops and conferences. Creative Foundations is an art program within Dreamation that sees folks of all ages creating artistic magic while having artistic conversations about positive change. Lynda also owns another business; HorseTouch, which assists people in developing their team building, self- leadership and creative thinking skills alongside some unique teaching partners; horses. Lynda has had many fabulous adventures on her journey through life so far. These include; equestrian coach, farm owner, youth coordinator and disaster relief in the humanitarian field, photographer, alumni of the School for Social Entrepreneurs of Ontario, mother, traveler, and lifelong learner in the field of human potential. She also works as a professional facilitator with positions such as senior facilitator with the Canadian Red Cross and partner facilitator with several professional organizations and facilities. Lynda has a life mission to make positive and peaceful change in the world while inspiring & supporting others to do the same.
Connect: Website | Facebook | Twitter
---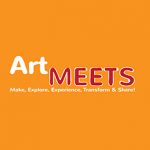 Art MEETS is a series of FREE community arts workshops in Toronto's east end that invites you to make, explore, experience, transform, and share. Art MEETS provides a variety of fun, accessible, and engaging opportunities to participate in arts workshops led by experienced, welcoming, and talented artists and arts educators. Join us and come tap into your creative side!
Art MEETS is presented by East End Arts in partnership with the Toronto Public Library.
---
REGISTER
Thank you for your interest in this event. Registration is now closed. 
---
East End Arts strives to make our programming as accessible and inclusive as possible. If there are any accommodations that you need for this workshop, please email info@eastendarts.ca – we will do our best to meet your needs.