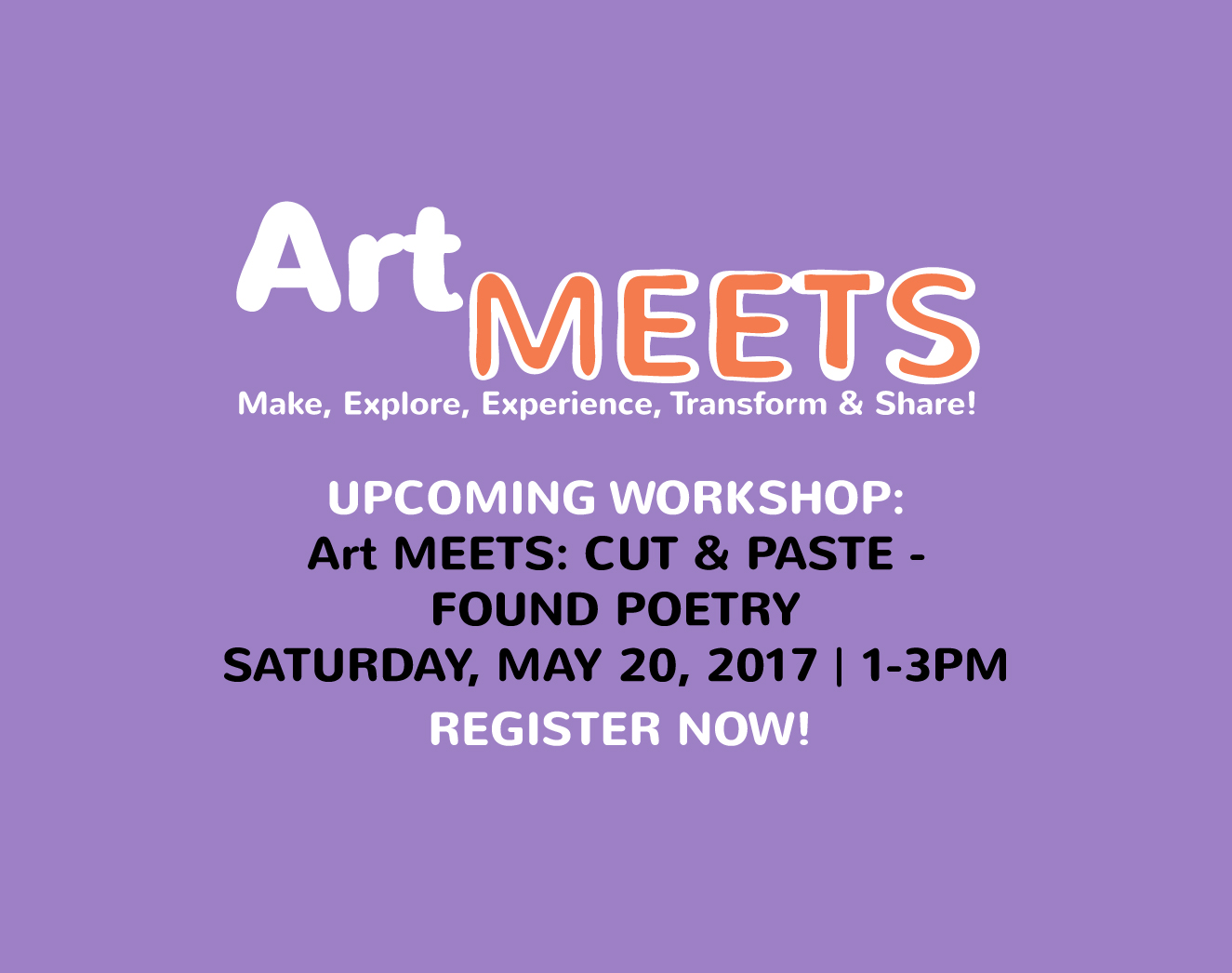 Art MEETS: Cut & Paste – Found Poetry
with Hanan Hazime
Saturday, May 20, 2017, 1-3pm
Riverdale Library, 370 Broadview Avenue, Toronto
Ages 15+
FREE! Please register below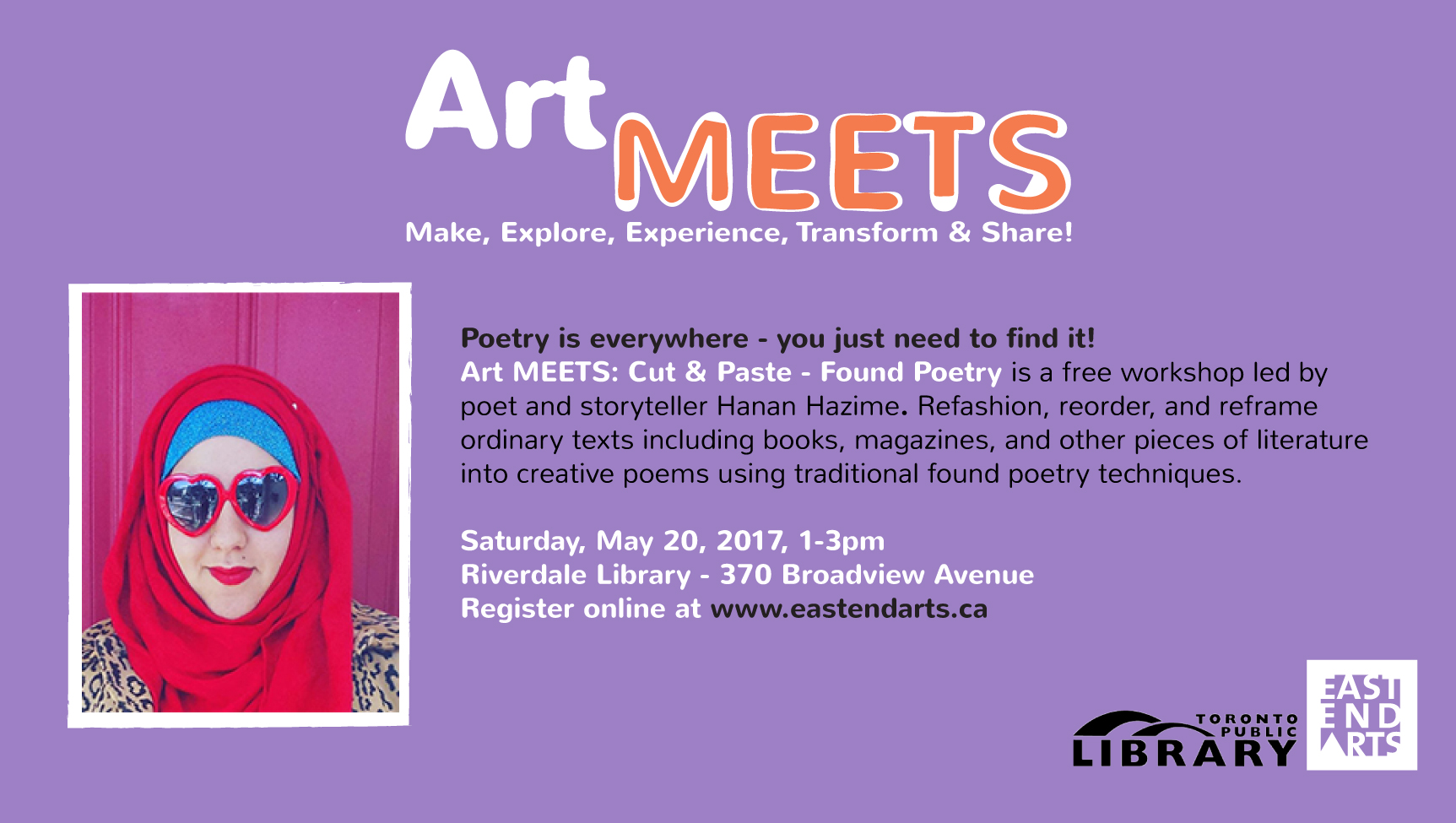 Poetry is everywhere, you just need to find it! Refashion, reorder, and reframe ordinary texts including books, magazines, and other pieces of literature into creative poems using found poetry techniques with local poet Hanan Hazime.
---
Hanan Hazime is a poet, a story teller, and an avid scripturient. She has a Master of Arts degree in English Literature and Creative Writing from the University of Windsor. Hanan's poetry and prose have appeared in a number of publications, including The Windsor Review, and Generation magazine. Currently, she is in the process of revising her novel Rosewater which challenges stereotypes about Muslim women, and working on Hymens & Hijabs, a collection of short stories and poems that explores Muslim female sexuality. She is also working with her husband, Shae Stamp, on Chiaroscuro, a collection of poetry, which aims to dispel myths surrounding mental illness in both Eastern and Western cultures. When not writing, Hanan enjoys overanalyzing things, photo-blogging, dancing with faeries in the woods, and drinking copious amounts of tea.
---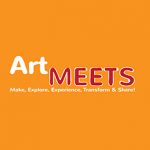 Art MEETS is a series of FREE community arts workshops in Toronto's east end that invites you to make, explore, experience, transform, and share. Art MEETS provides a variety of fun, accessible, and engaging opportunities to participate in arts workshops led by experienced, welcoming, and talented artists and arts educators. Join us and come tap into your creative side!
Art MEETS is presented by East End Arts in partnership with the Toronto Public Library.
---
REGISTER
Thank you for your interest in this event. Registration is now closed. 
---
East End Arts strives to make our programming as accessible and inclusive as possible. If there are any accommodations that you need for this workshop, please email info@eastendarts.ca – we will do our best to meet your needs.