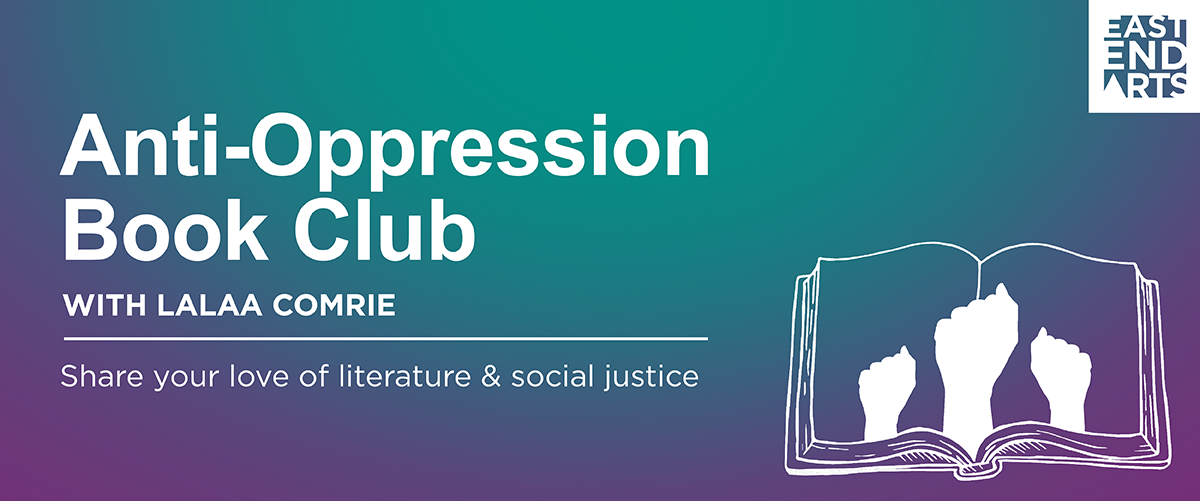 EEA's Anti-Oppression Book Club
Led by Lalaa Comrie of This Black Girl Reads
September 2021 – May 2022
Online using Zoom, max 40 ppl/session
Free | Register below
About the Anti-Oppression Book Club
Over the course of the pandemic we have seen numerous movements to address the deep social inequity that exists in our societies, and we have had ample opportunities to learn and increase our knowledge of anti-oppressive practices. One of our favourite ways to learn and to expand our understanding and empathy for the world, is in the community discussing great works of art. And so, what could be a better way to continue this learning than with a Book Club where we can learn alongside our neighbours?

The Anti-O Book Club will endeavour to be a space where people can share ideas, ask important questions, and share their love of literature and social justice in an inclusive and respectful environment. Led by the talented Lalaa Comrie of This Black Girl Reads, we are ecstatic to present a bi-monthly Book Club to help us expand our practice and understanding of anti-oppression. We hope you'll join us! Scroll down to learn about the lineup of books and how to register as a participant.
"There is a power in the books we read—to educate us, to empower us, and to connect us with experiences beyond our own. My goal in leading an online group in learning more about anti-oppressive practices through literature is to choose books that allow readers to see beyond themselves and broaden their depth. The hope is to facilitate conversations that are not only inclusive but allow a deeper understanding of each other. In our current climate books are more important than ever. My hope is to draw out those who are reluctant" – Lalaa Comrie
Book Lineup
Over the course of the next several months, we will read the following incredible books, selected by our facilitator:

Sign up Here!
Interested in joining the Anti-Oppression Book Club with Lalaa Comrie and East End Arts? Click the button below!
Support Local Bookstores
Joining us for the Anti-Oppression Book Club? You can rent these books from the Toronto Library, or if you're interested in purchasing copies of them, consider supporting one of our many amazing east end book stores!
About the Facilitator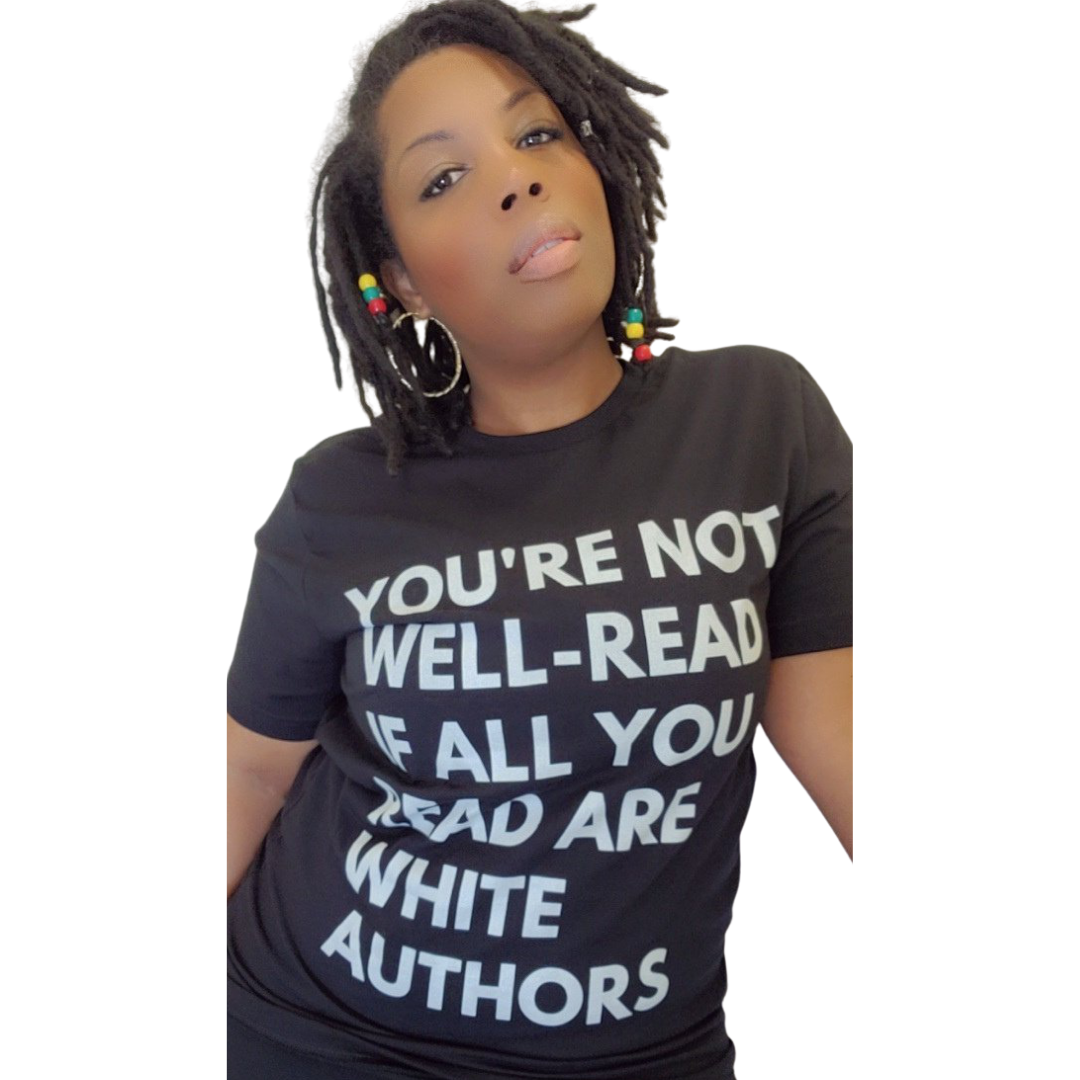 Lalaa Comrie is an award-winning writer, literacy advocate, book blogger, and host of the Getting Lit Podcast. For over a decade Lalaa has worked in Corporate Communications by helping brands create content that is both diverse and inclusive while leveraging the talent of BIPOC creators and storytellers. 
The winner of two Copa Awards, Lalaa's on a mission to highlight the voices that have been suppressed, in hopes that if we diversify our bookshelf it also helps diversify our approaches, bridge the gap, and break down some of the barriers that exist in our community.
Her monthly podcast 'Getting Lit' is a podcast dedicated to reviews and recommendations for diverse reads coming out for the month. Her work has been highlighted by Toronto Life Magazine and she has worked with Twitter Canada, Books for Africa, Canada Reads, and Tech Spark Canada. Her monthly book club has over 50 members across Canada. She shares ways to #DiversifyYourBookshelf on thisblackgirlreads.ca