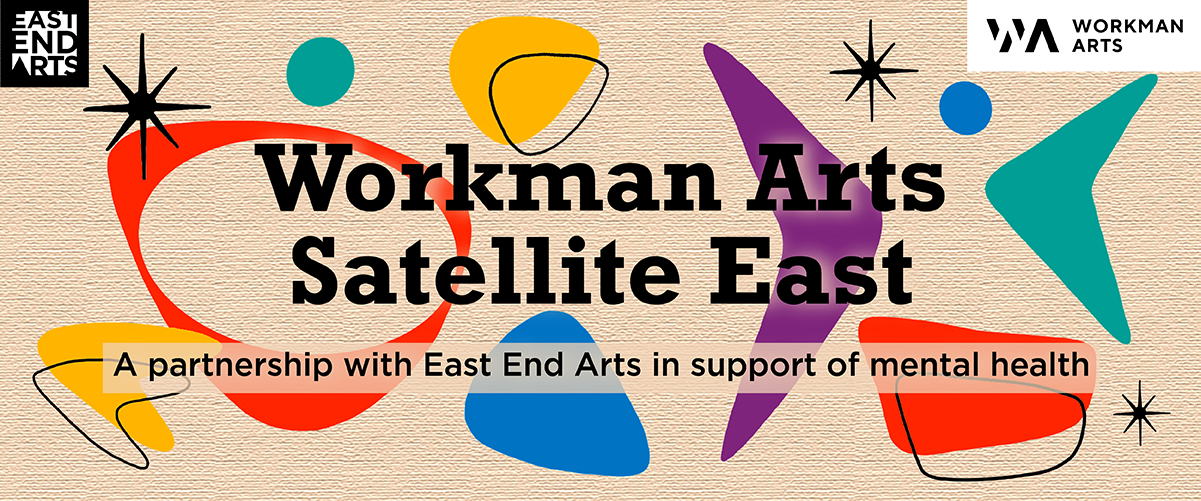 Workman Arts Satellite East
A unique ongoing partnership in support of mental health
Various Locations, Ongoing
FREE
Thanks to a $1 million investment over four years from the Slaight Family Foundation, Workman Arts is expanding its art training programs throughout the GTA by partnering with East End Arts, and the city's other LASOs.

Over the coming years, we will be able to offer a great range of exciting new programming through this incredible partnership that tackles the prevalence of social isolation in individuals with mental health issues and the lack of opportunities to build lasting social connections through meaningful engagement outside of the mainstream mental health system. Workman Arts' art training programs are unique in the mental health sector because they do not treat the art class as secondary to the mental health benefits. High-quality art classes across all disciplines are facilitated by instructors with lived experience of mental health and/or addiction issues.

Here at East End Arts we are firm believers in the power of the arts to heal. Early in 2021 we had the opportunity to learn about how the science behind that idea works (hint: it's real science and it really works), and we are thrilled to be able to work with the experts at Workman Arts to bring incredible opportunities to support the mental health of the communities we serve.
Keep your eye on our social channels and this page to learn about upcoming opportunities and programs with Workman Arts!
Current Workman Arts Satellite East Programs & Opportunities:

Past Workman Arts Satellite East Programs:
Funders
Thank you to Workman Arts and the Slaight Family Foundation for their support of these Satellite programs.