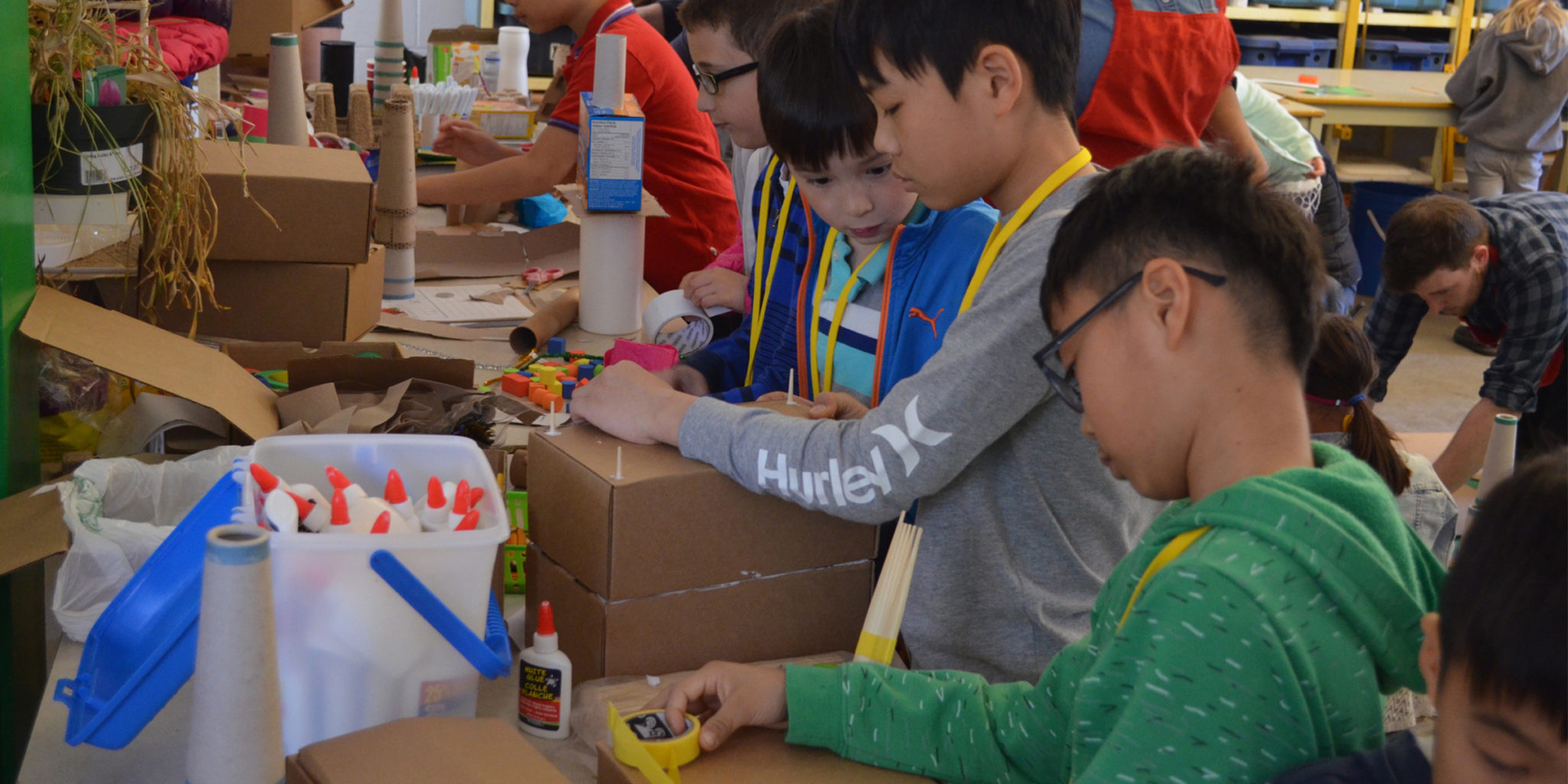 East End Arts and Small Print Toronto are excited to invite creative city builders aged 4-12 to experience the 2019 Winter Stations in a unique way: a Winter Stations Pop-up event, featuring a tour of the Winter Stations installations, and a pop-up arts and craft activity on Queen St. East!
On the afternoon of Sunday March 24, 2019, all are welcome to join staff members from Small Print Toronto for a guided tour of the 2019 Winter Stations installations. Following the tour on the beach, kids can envision and build their own miniature Winter Station using recycled materials and craft supplies at the activity pop-up at 1961 Queen Street East. Recyclable craft supplies will be provided for participants to use to create their vision, however, we encourage participants to bring cleaned recycled materials to add different textures and explore different ways of building!
Alternatively, kids can also act as media observers for the afternoon: aspiring reporters can write and draw mini-articles about their Winter Stations experience for the newspaper of record, The Mouse City Times!
Interested in joining us? Please meet us at the foot of Woodbine beach, on the boardwalk in front of the Donald D. Summerville Outdoor Olympic Pool (1867 Lake Shore Blvd E), for 1:00 pm sharp!
Please note, children must be accompanied at all times by a parent / guardian.